I recently mentioned on Twitter what I thought the Florida Panthers needed to do at the 2020 NHL Entry Draft:
I was going to do a pre-draft primer for the #FlaPanthers, but I couldn't justify 1000+ words on it when 1 tweet can handle it.

Take the best player available in the 1st and every pick after.
You need to add more quality depth to your prospect system.

— Jack Dawkins (@JDsays2much) October 6, 2020
Boy, did they go for it on Day 2. I like just about every pick they made and they found especially great value in the 3rd and 4th rounds. There's a lot for Panthers fans to be excited about with this crop of prospects.
Round 2, 43rd Overall: Emil Heineman (Leksands IF: SHL)
This is the one prospect that I thought was a bit of a reach but not enough for me to question the pick. Emil Heineman is a bit like their 12th overall pick, Anton Lundell in that his two-way game is where he gets the most recognition. Also like Lundell, his offensive game should get more notice.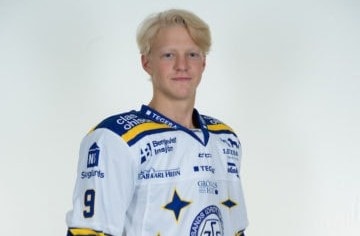 Heineman has a nice blend of straight-line speed and size, checking in at 6-foot-1 and 185 pounds. He also put up some really nice numbers in the Swedish U20 league playing for Leksands IF. His 26 goals in 29 games made him arguably the best goal-scoring 2020 draft-eligible prospect in the league. There's a lot to like about this player and I feel like he was underrated by a lot of people, and the Panthers took advantage.
Round 3, 74th Overall: Ty Smilanic (USNTDP)
Ty Smilanic was one of my favorite prospects in the draft. He has a nice blend of skills that form a fun-to-watch player. Smilanic has a ceaseless motor, a laser shot and a compete level that's stuck in overdrive. At 6-foot-1, he could add some muscle weight to his 179-pound frame.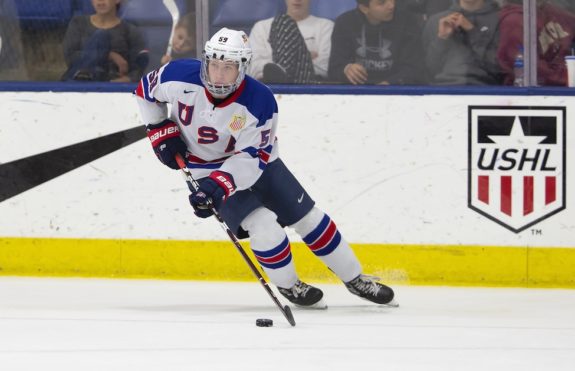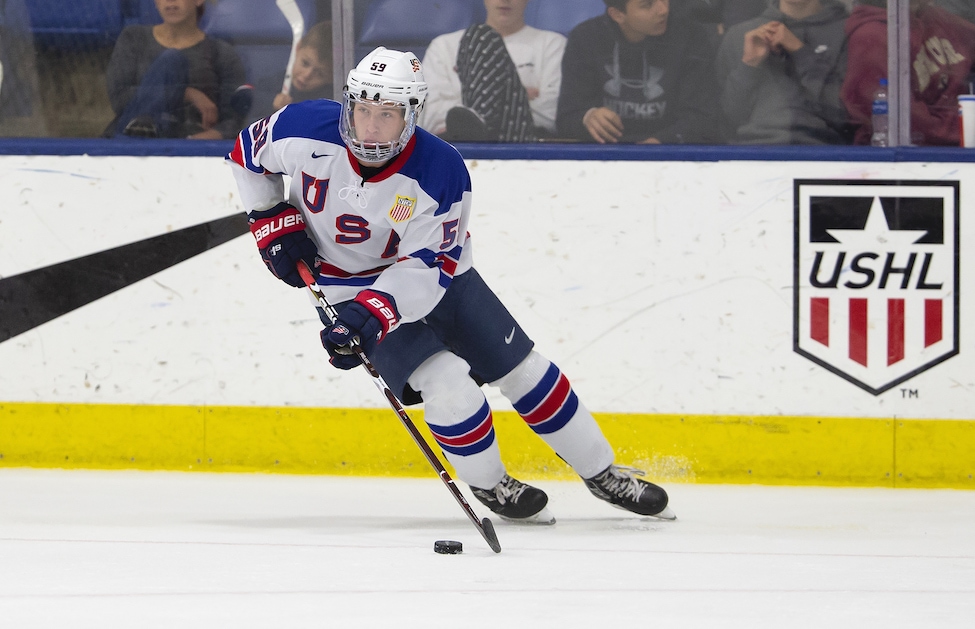 He's capable of playing any position on the forward line, but will probably be best used as a winger at the NHL level. He's committed to play college hockey at Quinnipiac University. Injuries hindered his consistency this season and hurt his draft stock, but his time in the NCAA will give him ample opportunity to show that it was a mistake for other teams to let him slide to the 3rd round.
Round 3, 87th Overall: Justin Sourdif (Vancouver: WHL)
Speed kills and center Justin Sourdf has got it. Scouting reports typically mention his speed ahead of everything else. He's slightly built, and the Panthers have to hope he's going add a bit more weight onto his 5-foot-11, 165-pound frame.
Aside from his speed, he's often praised for his vision and his hockey IQ. Being able to skate and think the game at high speed makes Sourdif a highly desirable prospect. Add in his aggressive style and willingness to play a more physical game and you have the makings of a genuinely unique, complete player.
RELATED: Justin Sourdif – 2020 NHL Draft Prospect Profile
Some projections had Sourdif going in the late 1st or early-2nd round. Steve Kournianos at The Draft Analyst had Sourdif ranked 19th in his final rankings. Bob McKenzie and Craig Button had him comfortably in the early to mid-2nd round. This is another player, like Smilanic before him, who slid deep into the 3rd round for one reason or another and the Panthers pounced on him. This one, in particular, could end up being their steal of the draft.
Round 4, 95th Overall: Michael Benning (Sherwood Park: AJHL)
If Michael Benning had dominated as a defenseman in the CHL (OHL, QMJHL, WHL) like he did in the AJHL, he would've been a 1st-round pick. The assistant captain of the Sherwood Park Crusaders followed up his stellar draft-1 season with an even more impressive draft year. In 54 games, he fired home 12 goals and 75 points in 54 games.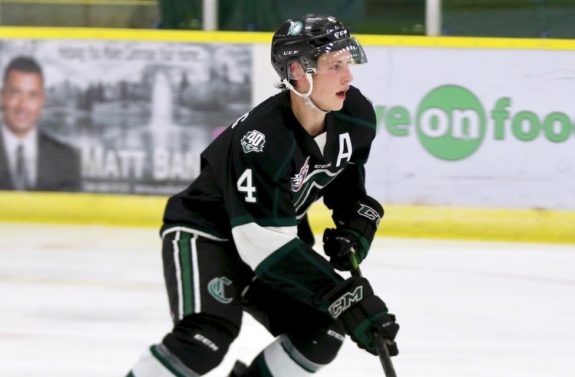 It would be a mistake to write Benning off as just another small puck-moving defender. In spite of his 5-foot-10 stature, his shot has the kind of velocity you would expect from a much bigger player. When he cranks that thing there's a very good chance it's getting to the net and it's coming in with some heat on it.
RELATED: Michael Benning – 2020 NHL Draft Prospect Profile
His other offensive tools are above average too. He distributes the puck well and also does well carrying it up ice. It'll be interesting to see if he continues to be able to do this against the higher competition in the NCAA as he moves on to play for the University of Denver.
Round 4, 105th Overall: Zach Uens (Merrimack: NCAA)
Zach Uens is an overaged defender currently playing for Merrimack College in the NCAA. In his original draft year, he was with the Wellington Dukes of the OJHL. It's rare for players to be taken out of the OJHL, so it's not all that shocking that Uens was missed his first time around.
The big hype about Uens is his skating ability. When you have a defender who is an excellent skater while also possessing the size that NHL scouts covet, he is sure to gain some attention. He checks all the boxes and is listed at 6-foot-2, 185 pounds. He was impressive enough that Craig Button ranked him 84th this year. A team can never have too many players like this in their system. He's a work in progress, but it'll be interesting to see how he develops.
Round 5, 153rd Overall: Kasper Puutio (Everett: WHL)
Kasper Puutio decided to spend his draft year in North America rather than his native Finland. The first-year eligible defender started the season with the Swift Current Broncos but finished it with the Everett Silvertips. It felt like once he got to Everett things really started to click for him. Had the WHL season continued, a strong playoff performance could have helped Puutio's draft stock. Instead, he has decided to take his trades back to Finland for the 2020-21 season.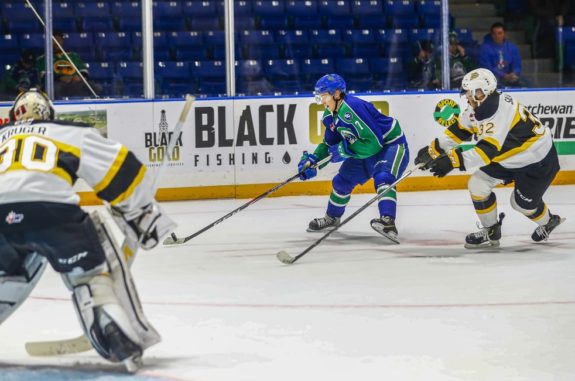 Puutio at his core is a lockdown, defensive defenseman for the modern NHL. He skates very well and can keep attacking players in front of him, while controlling the gaps. In transition and on zone entries, he's very capable of disrupting and preventing attacking teams from doing what they want to do. These abilities are a function of his feet being good enough to get him to where he needs to be when he needs to be there.
RELATED: Kasper Puutio – 2020 NHL Draft Prospect Profile
He's not completely lacking in offensive upside, but it's mainly limited to his ability to break pucks out of his own zone to teammates. He's not noted for his puck-carrying ability or zone entries. If he doesn't grow or progress in this avenue of his game, most of his points are likely to come from secondary assists. Fortunately, there appears to be a growing need for young, fluid skaters capable of playing the role of defensive "stay-at-home" defender in the NHL.
Round 7, 198th Overall: Elliot Ekmark (Linköping HC J20: J20 SuperElit)
Elliot Ekmark is a diminutive center from Linköping's Junior U20 team. In his February ranking of European Prospects, Jokke Nevalainen of Dobber Prospects ranked Ekmark 38th and projected him to be drafted between 90 and 120.
Ekmark rises a little after showing clear signs of progress throughout the season. He has had a great season in J20 SuperElit, and he's even played a couple of SHL games as well. He is an undersized playmaking center but he also has a very good one-timer which he likes to use on the power play especially. He also plays a surprisingly good two-way game. Ekmark is a very good skater but not elite in that area. He might have to move to wing at the NHL level but middle-six upside is definitely possible for him.

Jokke Nevalainen: 2020 NHL Draft Ranking: European Prospects (February 2020)
Round 7, 212nd Overall: Devon Levi (Carleton Place: CCHL)
Devon Levi is a 6-foot tall goaltender who spent his draft year with the Carleton Place Canadiens of the Central Canada Hockey League (CCHL). The CCHL is part of Canadian Junior A hockey and it's quite uncommon for players to be taken from this league directly.
RELATED: Devon Levi – 2020 NHL Draft Prospect Profile
In my research, I could not find a single negative thing written about him. Every scouting report gives him glowing reviews. He was awarded the CJHL Player of the Year award and by all accounts earned it.
🏆 CJHL PLAYER OF THE YEAR: DEVON LEVI

League-leading numbers, international success and numerous awards made for an impressive rookie season for the @CPCANADIANS goaltender.@DevonLevi33 | @TheCCHL | @HockeyQuebec | @cjhlhockey

READ FULL STORY ➡️ https://t.co/kj23Yphtwm pic.twitter.com/0wcXxoyeaa

— Hockey Canada (@HockeyCanada) May 7, 2020
He is the 212th pick in a 217-player draft. Only five players were picked after him and all the indications point to him possibly turning into a complete steal. He's committed to Northeastern so he's going to have some time to develop in the NCAA. Remember this kid's name, we could be talking about him down the road.
The Panthers came away from Day 2 of the 2020 NHL Draft with an intriguing and exciting mix of prospects. To start their day they went after a player who may have been severely underrated by other teams. In Smilanic, Sourdif and Benning they found players who slid below their projected availability, making them excellent value picks.
With Uens and Puutio, they added defenders with projectable skating ability. In the final round of the draft, they found a well-regarded Swedish prospect and a goaltender who impressed everyone who saw him. It's a little early to draw conclusions, but initial impressions say that Bill Zito had a good couple of days in his first draft as Panthers general manager.
---
---