With the Florida Panthers set to get their season underway this weekend, there are a couple of questions coming into the 2020-21 campaign. The team looks good and head coach Joel Quenneville is beginning to infuse youth into the lineup as Owen Tippett has finally made the team. Rumor has it that Keith Yandle's ironman streak of 866 games may be coming to an end, as the Panthers don't see him in their plans this season.
Florida's biggest concern this year is a lack of centre depth – in training camp, it seems like the roles are going to go to Aleksander Barkov, Alexander Wennberg, Eetu Luostarinen, and Noel Acciari. The team is hoping Wennberg can get back to his old form with a new team this season but I'm not convinced it will be enough if the team expects to grab a playoff spot in the new Central Division.
What Needs to Be Done
General manager Bill Zito has been everything the Panthers could have asked for in his first offseason with the team – what he needs to do now is stay aggressive in the trading market. This team has the assets to acquire some of the top trade targets in the league – the Panthers prospect pool is very strong and they still hold all of their picks for the next three years.
With rumors swirling around that Columbus Blue Jackets centre Pierre-Luc Dubois wants a change in scenery, the Panthers need to jump on this. As this offseason has showed, Zito used his connections in Columbus by adding Wennberg and Markus Nutivaara to the team. Using his connection to the Blue Jackets one more time is just what the team needs. Having Barkov, Dubois, Wennberg, and Acciari down the middle is a perfect balance of scoring, playmaking, and defense.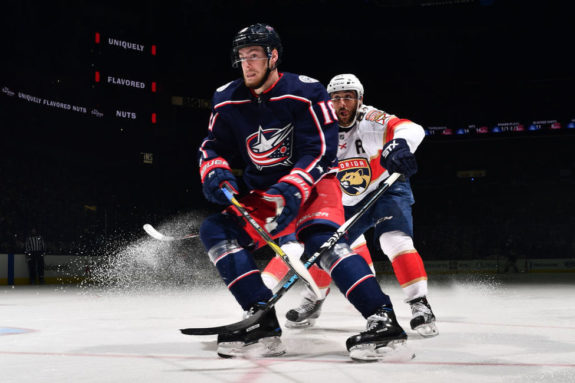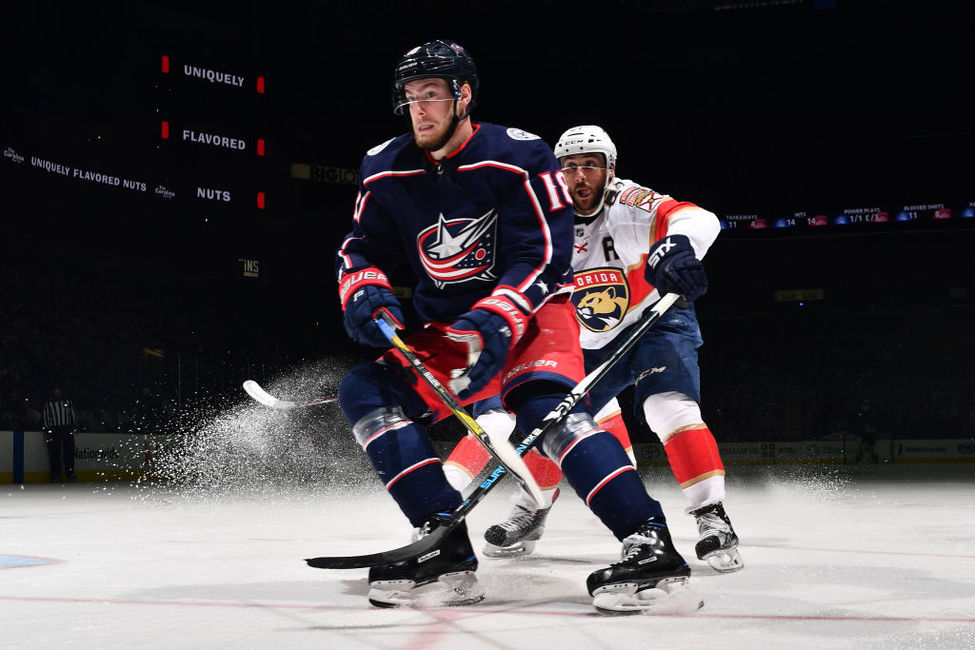 At only 22 years old, Dubois and his youthful game would fit in nicely with the Panthers – his quick two-way game and ability to balance his contributions on both ends of the ice is exactly what you want in a second-line centre. In 234 NHL games in Columbus, he has scored 65 goals and 93 assists – his career-high is 61 points in a full 82 games.
Trading for a former third-overall pick will not be easy, and if the Panthers want him they'll likely have to pay a higher price as they are in the same Central Division as the Blue Jackets this season. It is unknown how much the Blue Jackets are asking for exactly but it would likely include NHL-ready players and prospects.
Potential Trade
To CBJ: Aleksi Heponiemi, Grigori Denisenko, FLA 2021 first-round pick, FLA 2021 fifth-round pick.
To FLA: Pierre-Luc Dubois, CBJ 2022 fourth-round pick.
This trade would get the Blue Jackets two top prospects that are on the brink of the NHL, as well as a high pick in the next draft. Denisenko will likely begin the year in the AHL with the Syracuse Crunch while Heponiemi is currently listed on the Panthers taxi squad.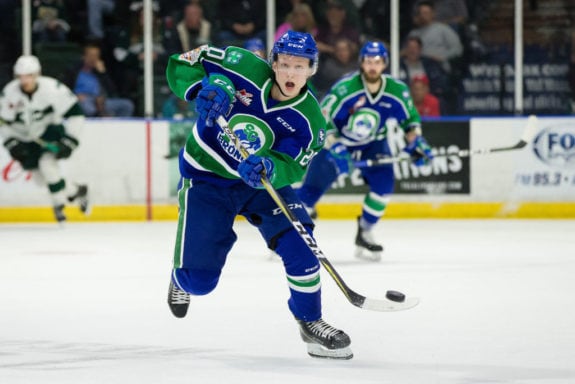 As for the Panthers, they would get one of the top talents in the NHL and I'm assuming they would hope to keep Dubois around for a while and extend him after his contract is up at the end of the 2021-22 season. After such an active offseason for the team, it seems unlikely Zito would make a deal of this caliber, but if the talks of Dubois moving heat up, this potential deal could be a real possibility for the Blue Jackets, who can't seem to keep their players around.
---
---
18-years-old,
Ryerson School of Journalism,
Florida Panthers coverage