Upon completing their stunning series victory over the Boston Bruins in the first round of the playoffs, the Florida Panthers will now face the Toronto Maple Leafs in the second round. To ensure that the Panthers have a definitive home ice advantage, they have implemented a ticket policy similar to what the Tampa Bay Lightning instituted during the Stanley Cup Playoffs in 2015.
For this playoff series, the Panthers have limited all ticket sales to people residing in the United States based on their credit card billing address. Anyone buying tickets outside the United States will have their order canceled without notice and a refund given. This is done to curtail, as much as possible, the number of Maple Leafs fans attending the game, as they have a fan base that travels well, as well as quite a few residents who spend a portion of the year seeking the pleasant climate found in the state of Florida.
Related: Panthers Change Ticket Policy Trying to Exclude Maple Leafs Fans
---
Latest News & Highlights
---
A spokesperson for the Panthers said, "We are giving our local fans first access to tickets to the series for the first 24 hours of the single-game ticket on sale. Anyone can purchase tickets on the secondary markets today. (May 2)." This policy and rationale have some similarities and differences to the policies implemented by the Lightning in 2015.
Lightning Imposed a Similar Plan in 2015
When the Lightning qualified for the Stanley Cup Playoffs in 2015, they announced a ticket policy that limited purchases to Florida residents only. The team released a statement stating, "Amalie Arena is located in Tampa, FL. Sales to this event will be restricted to residents of Florida. Residency will be based on credit card billing address. Orders by residents outside the selected area will be canceled without notice and refunds given." They continued this policy for the Stanley Cup Final, trying to reduce the usually large number of Chicago Blackhawks fans attending road games.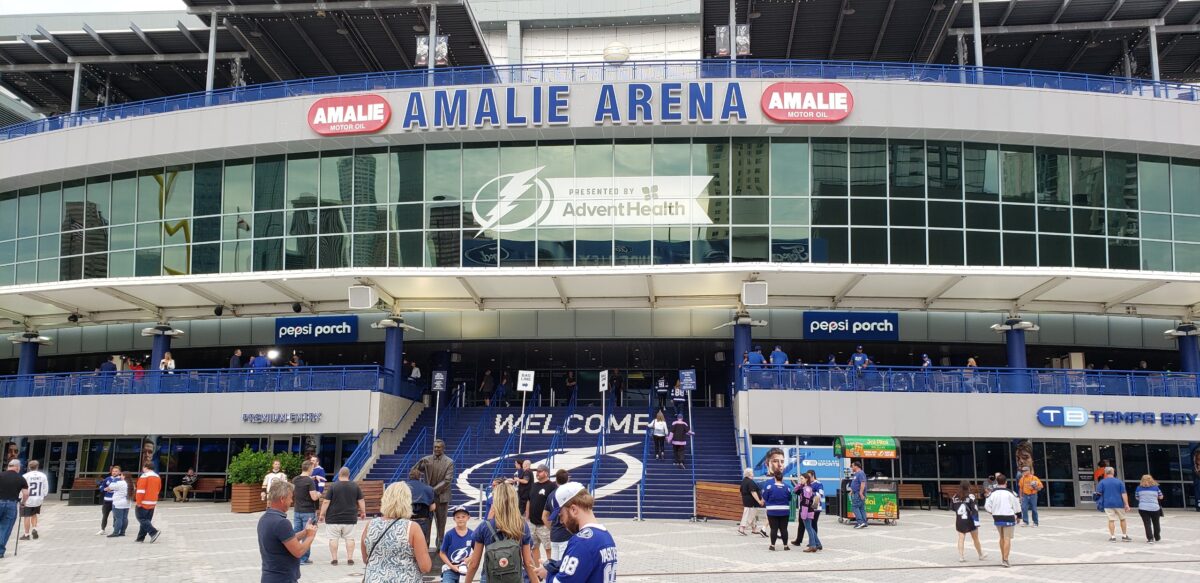 While they are very similar, one thing separates the potential effectiveness of this policy. Unlike in 2015, the Panthers will have to deal with a different secondary market for tickets. In 2015, scalpers still had a strong foothold in acquiring and reselling game tickets. In today's market, the vast majority of ticket reselling is done through websites and phone apps. It has made getting tickets to any game much easier if you are willing to pay the price.
Lightning Also Instituted a "Dress Code"
The Lightning also did something that the Panthers have not implemented yet by telling ticket holders for the arena's Chase Club and Lexus Lounge would not be permitted to wear logos of visiting teams. Their statement read, "Please note that for all 2015 NHL Playoff Games at Amalie Arena, only Tampa Bay Lightning team logos will be permitted in these areas. Fans wearing visiting team logos will be asked to remove them while in the Chase Club and Lexus Lounge areas." They also stated that anyone who refused to obey those rules would be removed from the area and onto an available seat outside the club level.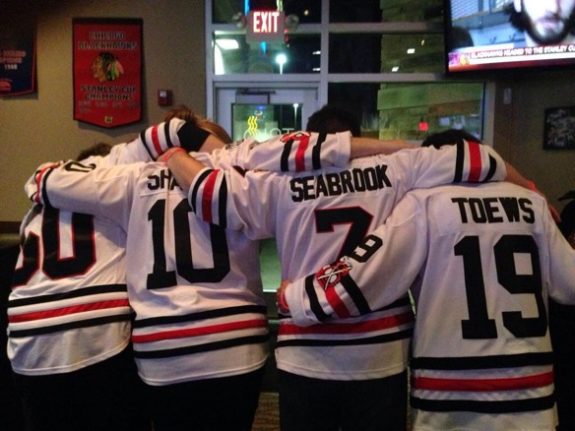 The Lightning were quick to defend this policy. "We're not going to apologize for the policy," Then-team vice president Bill Wickett said. "We want to create as much of a hometown environment for the Lightning players and our season-ticket holders as we can." That message sounds good, but in effect, the whole idea is to make sure that there are substantially more of your fans in attendance to ensure that the arena is as home-team friendly as possible. These policies did not work that well when the Lightning and two other teams tried to keep Blackhawks fans away in 2015, and it will unlikely be very successful for the Panthers in 2023.
The Policy Has Other Drawbacks
In addition to having opponents crying foul, there are some problems in developing this kind of policy. In 2015, the Lightning received some negative publicity when Paul Dhillon, an Army captain, attempted to sell his Stanley Cup Final tickets on the secondary market, which the team considered a violation of their ticket policy. Dhillon, who had sold about 40 of his regular season tickets with no issues due to Army commitments, was contacted by Lightning personnel after trying to sell his tickets for the playoffs, and at one point received a call from the Lightning telling him the team was taking the rest of his tickets, although they backtracked the next day.
There is also a possibility that the plan will backfire as tickets are purchased and re-sold on the secondary market for a nice profit. Dhillon eventually was able to resell his Stanley Cup Final Game 2 tickets, which netted him a profit of $4000. Panthers fans could also do this, making a quick buck while allowing quite a few Maple Leafs fans to attend games.
Time will tell if the Panthers will get the desired outcome when they host the Maple Leafs for Games 3, 4, and 6 (if necessary). Hopefully, it will not backfire on them, as described in the idiom, "Be careful what you wish for."
---
---