The 2021-22 Ottawa Senators' season followed the same storyline as the past few seasons. Start the season with high hopes, have a slump in November and resurge at the end of the season when it's too late to crawl back. 
By the trade deadline that season, it started becoming evident that the Ottawa Senators were en route to missing the playoffs for the fifth time in as many seasons. Luckily, they had pieces they could trade away. One of the bright spots for the team was centre Nick Paul, who was en route to having a career year as a depth player. 
One day before the trade deadline, general manager Pierre Dorion pulled the trigger on a trade that would send Paul to the Tampa Bay Lightning. In return, the Senators would receive forward Mathieu Joseph and a fourth-round pick.
After a little bit over a year, how have the pieces in this trade fared for each team?
The Nick Paul Effect
Nick Paul, who was a fourth-round pick for Dallas in 2013, first arrived with the Senators a year later alongside Alex Chiasson, Alexander Guptill and a second-round draft pick as part of a trade that sent Jason Spezza and Ludwig Karlsson the other way. After a few seasons split between the American Hockey League (AHL) and NHL, Paul secured his spot with the big club in 2019.
By the time general manager Julien BriseBois made the call to trade for the now 28-year-old Paul, he knew what he was getting. At 6-foot-3 and just over 220 pounds, Paul is a welcome addition to any team looking for more depth. He had amassed 18 points in the first 58 games of the season while playing bottom six for an underachieving Senators team. Surely, however, Brisebois wasn't expecting his newly acquired player to elevate his game the way he did. 
Paul amassed five goals and four assists in the playoffs for Tampa Bay, including the two goals that would eliminate the Toronto Maple Leafs in Game 7 of the first round. Even when he isn't playing for Senators fans, Paul makes their dreams come true.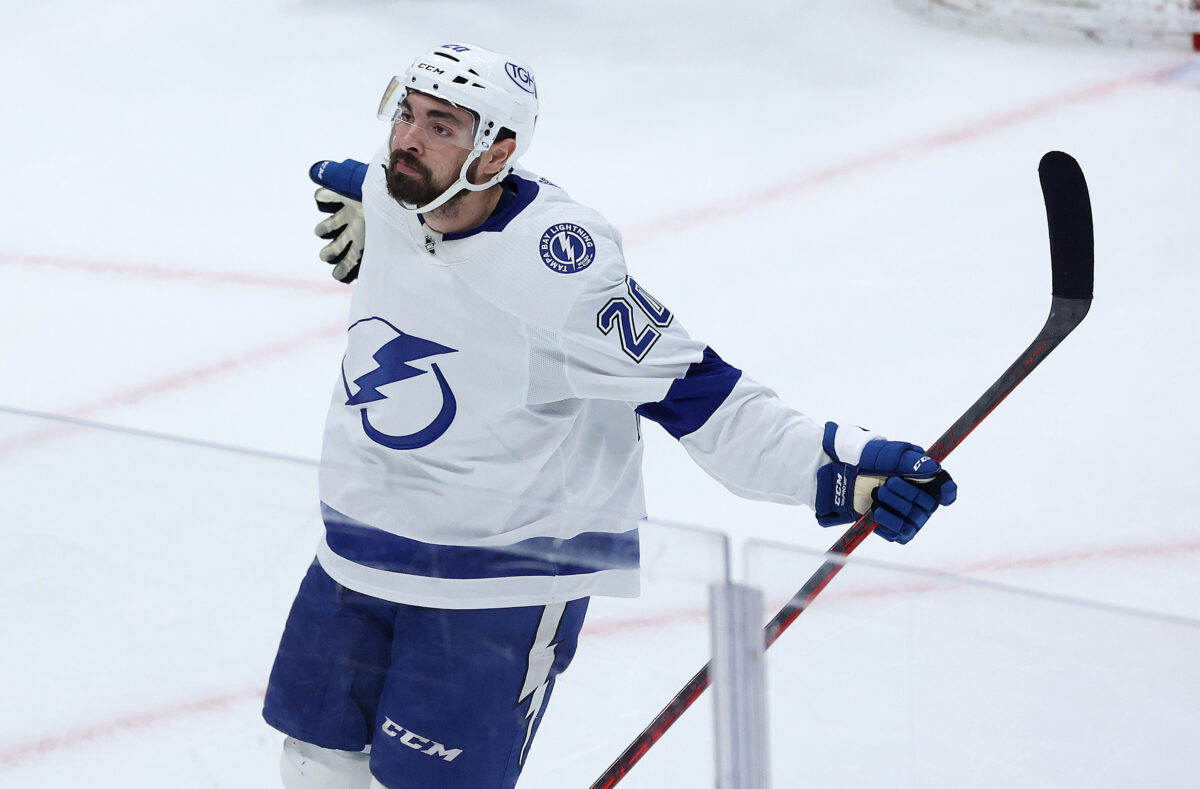 This clutch playoff performance earned Paul a seven-year contract with a $3.15 million average annual value (AAV). Paul started off the 2022-23 strong, but his finish reflected that of his team in the second half of the season. However, it didn't stop him from tying his 32-point career high and setting a new high in goals in a season with 17 for the Lightning. 
While Tampa Bay has been eliminated this postseason, they are still expected to compete in years to come. Paul will be part of that equation as he continues to add depth.
New Beginnings for Mathieu Joseph
Joseph, who was a fourth-round pick for Tampa Bay in 2014, was always part of their system before getting traded to the Senators. 
After finishing his junior years with the Saint John Sea Dogs, he had an impressive 53-point rookie season in the AHL with the Syracuse Crunch, which showcased his skill and his potential upside. This performance secured him a spot on the roster in his rookie year, where he skated in 70 games and finished with 13 goals and just as many assists in a record-setting season for the team. 
While Joseph showed promise, the next few seasons saw him bounce in and out of the lineup due to inconsistencies in his game. While he did win the Cup with the Lightning in the 2020-21 season, his playing time and numbers were decreasing, eventually making him a trade chip. 
Unlike BriseBois, Joseph's role and potential weren't as determined when general manager Pierre Dorion accepted the trade. The speedy winger showed promising offensive skills. But perhaps he didn't get the opportunities he would've gotten had he played for other teams.
In the 11 games Joseph played after being acquired by the Senators, Dorion was able to see the skill on display. The Laval native put up four goals and eight assists during that span, with notably his first career hat trick against the Detroit Red Wings in a 5-2 victory. This performance earned Joseph a four-year contract with a $2.950 million AAV.
Joseph's last recent season was below expectations; he finished with three goals and 15 assists in the 56 games he suited up in. He was not only affected by injuries but was also a healthy scratch for off-ice reasons in a game against his younger brother Pierre-Olivier when 50 family members flew to come see. While this year was difficult, a bounce-back season is expected from the 26-year-old next year.
Final Consensus
One year after this trade, it is still difficult to determine a clear-cut winner. Both players have extremely similar points-per-game statistics in their careers, with Joseph being at 0.35 and Paul at 0.34. Both players also started strong for their new teams but saw their production dip closer to the end of this season. 
Tampa Bay met its needs by acquiring a depth player, while Ottawa, which was nowhere near the playoff chase that year, met theirs by taking a chance on an underperforming player with upside. While there isn't a clear-cut loser, Paul's results with the Lightning have helped them more than Joseph helped Ottawa. But as for all trades, only time will tell who the winner is.
---
---