The 2015 Stanley Cup playoffs of the National Hockey League (NHL) began on April 15, 2015, and ended on June 15, 2015, with the Chicago Blackhawks defeating the Tampa Bay Lightning four games to two in the 2015 Stanley Cup Finals.
The New York Rangers made the playoffs as the Presidents' Trophy winners with the most points (i.e. best record) during the regular season. They also came back from a 3–1 series deficit for the second consecutive year. The Detroit Red Wings increased their consecutive post-season appearance streak to 24 seasons, the longest current streak at the time and tied for the fourth-longest streak in NHL history. The Winnipeg Jets qualified for the playoffs for the first time since the former Atlanta Thrashers franchise relocated to Winnipeg in 2011. The Ottawa Senators became the first team in the NHL's modern era (since 1942–43) to overcome a 14-point deficit in the standings to clinch a playoff spot. Also, the Calgary Flames returned to the playoffs after a six-year absence. In total, five Canadian NHL teams qualified for the post-season, the most since 2004.
The Los Angeles Kings became the first defending Stanley Cup champions since the Carolina Hurricanes in 2007 to fail to make the playoffs. The Boston Bruins failed to make the playoffs for the first time since 2007 and became the first reigning Presidents' Trophy winners to miss the post-season since the Buffalo Sabres in 2008 (and the third overall). 
The Tampa Bay Lightning became the first team in league history to face an Original Six team in all four rounds of the playoffs in the same year, as they played against the Detroit Red Wings, Montreal Canadiens, New York Rangers and Chicago Blackhawks, respectively. They also became the fourth team to defeat three consecutive Original Six teams.
Eastern Conference First Round
(A1) Montreal Canadiens vs. (WC1) Ottawa Senators
| Date | Road Team | Home Team | Score/Recap |
| --- | --- | --- | --- |
| Apr. 15 | Ottawa Senators | Montreal Canadiens | 3-4 |
| Apr. 17 | Ottawa Senators | Montreal Canadiens | 2-3 OT |
| Apr. 19 | Montreal Canadiens | Ottawa Senators | 2-1 OT |
| Apr. 22 | Montreal Canadiens | Ottawa Senators | 0-1 |
| Apr. 24 | Ottawa Senators | Montreal Canadiens | 5-1 |
| Apr. 26 | Montreal Canadiens | Ottawa Senators | 2-0 |
Candiens won series 4-2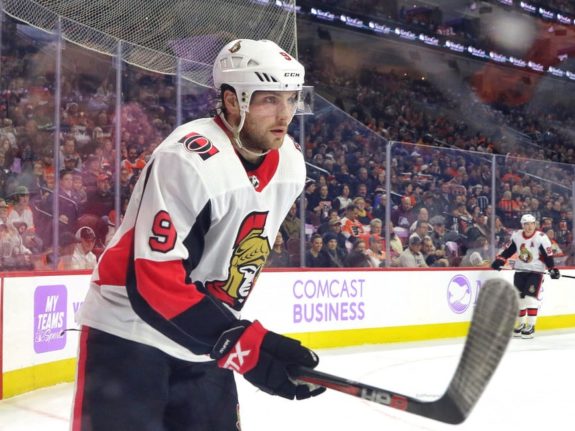 (A2) Tampa Bay Lightning vs. (A3) Detroit Red Wings
| Date | Road Team | Home Team | Score/Recap |
| --- | --- | --- | --- |
| Apr. 16 | Detroit Red Wings | Tampa Bay Lightning | 3-2 |
| Apr. 18 | Detroit Red Wings | Tampa Bay Lightning | 1-5 |
| Apr. 22 | Tampa Bay Lightning | Detroit Red Wings | 0-3 |
| Apr. 23 | Tampa Bay Lightning | Detroit Red Wings | 3-2 OT |
| Apr. 25 | Detroit Red Wings | Tampa Bay Lightning | 4-0 |
| Apr. 27 | Tampa Bay Lightning | Detroit Red Wings | 5-2 |
| Apr. 29 | Detroit Red Wings | Tampa Bay Lightning | 0-2 |
Lightning won series 4-3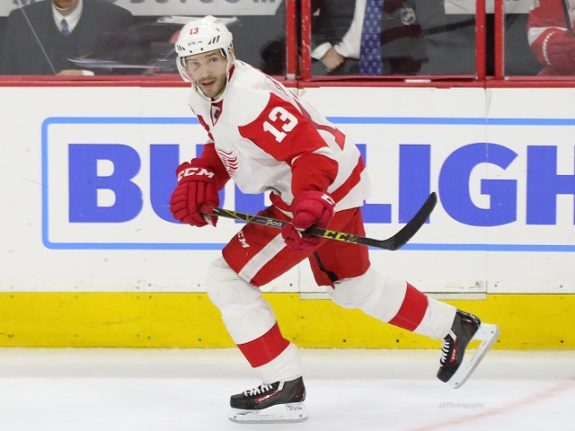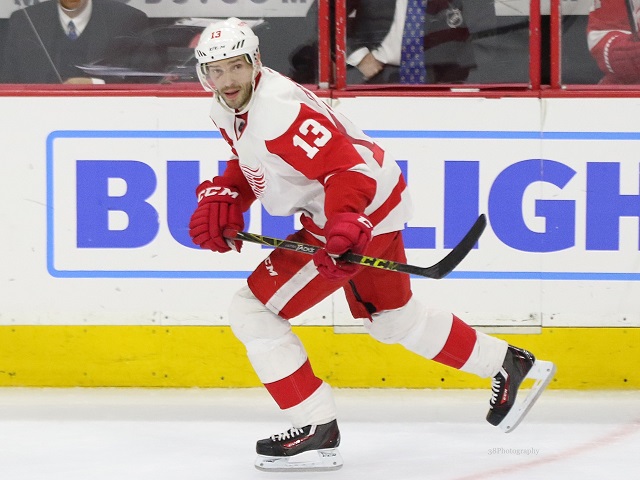 (M1) New York Rangers vs. (WC2) Pittsburgh Penguins
| Date | Road Team | Home Team | Score/Recap |
| --- | --- | --- | --- |
| Apr. 16 | Pittsburgh Penguins | New York Rangers | 1-2 |
| Apr. 18 | Pittsburgh Penguins | New York Rangers | 4-3 |
| Apr. 20 | New York Rangers | Pittsburgh Penguins | 2-1 |
| Apr. 22 | New York Rangers | Pittsburgh Penguins | 2-1 OT |
| Apr. 24 | Pittsburgh Penguins | New York Rangers | 1-2 OT |
Rangers won series 4-1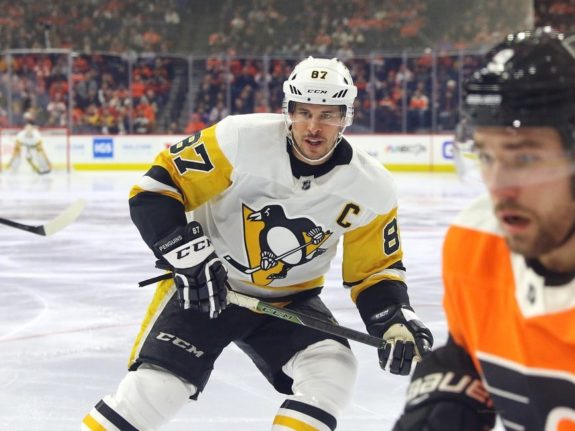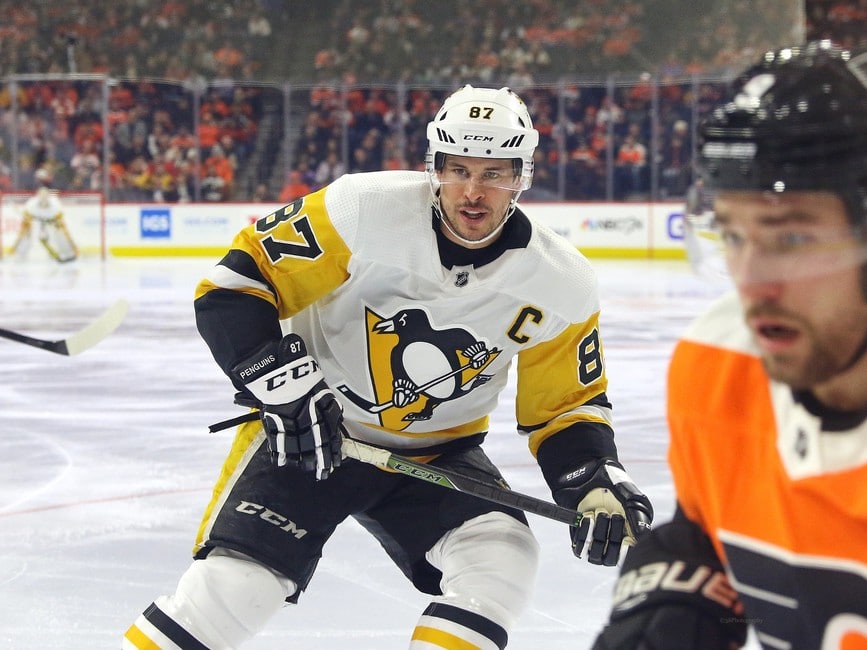 (M2) Washington Capitals vs. (M3) New York Islanders
| Date | Road Team | Home Team | Score/Recap |
| --- | --- | --- | --- |
| Apr. 15 | New York Islanders | Washington Capitals | 4-1 |
| Apr. 17 | New York Islanders | Washington Capitals | 3-4 |
| Apr. 19 | Washington Capitals | New York Islanders | 1-2 OT |
| Apr. 21 | Washington Capitals | New York Islanders | 2-1 OT |
| Apr. 23 | New York Islanders | Washington Capitals | 1-5 |
| Apr. 25 | Washington Capitals | New York Islanders | 1-3 |
| Apr. 27 | New York Islanders | Washington Capitals | 1-2 |
Capitals won series 4-3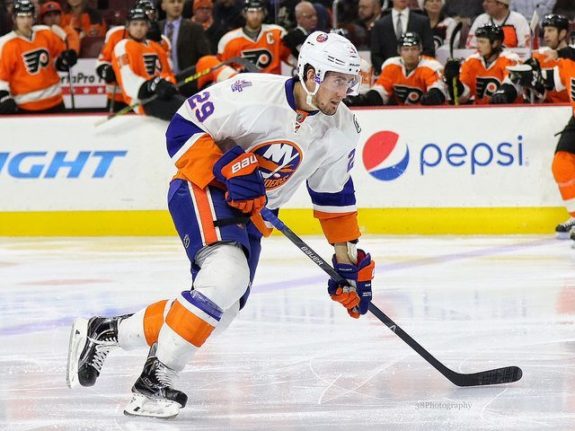 Western Conference First Round
(C1) St. Louis Blues vs. (WC1) Minnesota Wild
| Date | Road Team | Home Team | Score/Recap |
| --- | --- | --- | --- |
| Apr. 16 | Minnesota Wild | St. Louis Blues | 4-1 |
| Apr. 18 | Minnesota Wild | St. Louis Blues | 1-4 |
| Apr. 20 | St. Louis Blues | Minnesota Wild | 0-3 |
| Apr. 22 | St. Louis Blues | Minnesota Wild | 6-1 |
| Apr. 24 | Minnesota Wild | St. Louis Blues | 4-1 |
| Apr. 26 | St. Louis Blues | Minnesota Wild | 1-4 |
Wild won series 4-2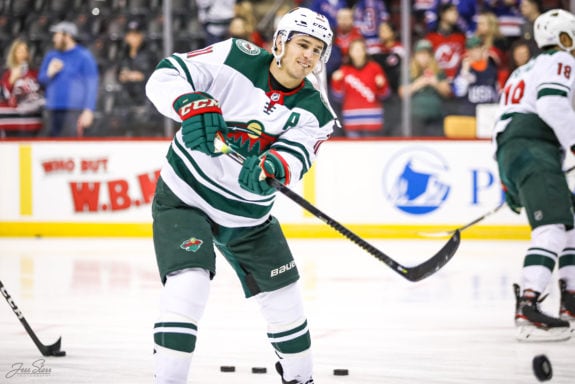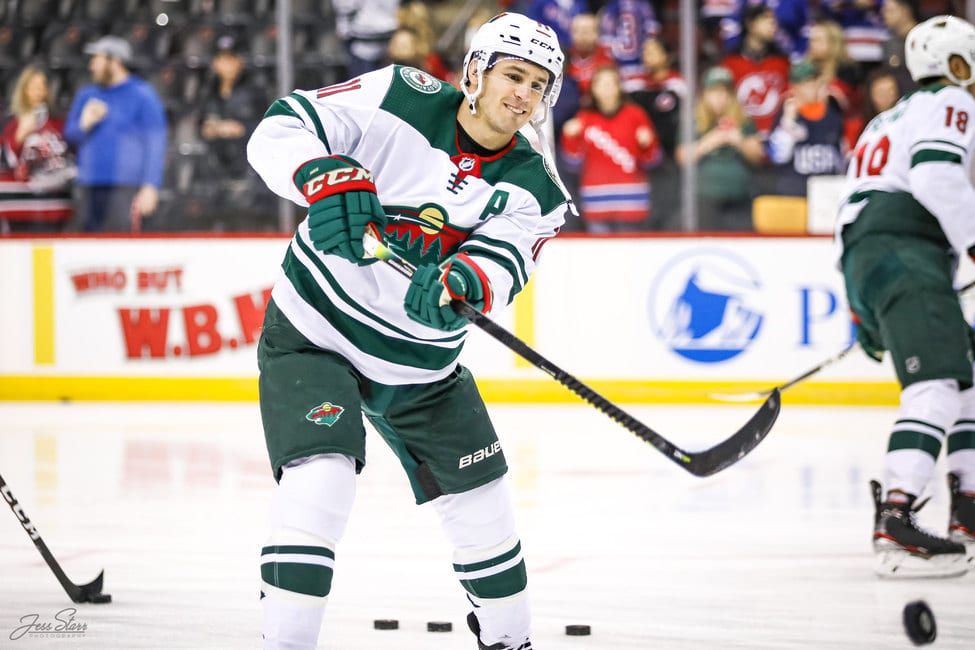 (C2) Nashville Predators vs. (C3) Chicago Blackhawks
| Date | Road Team | Home Team | Score/Recap |
| --- | --- | --- | --- |
| Apr. 15 | Chicago Blackhawks | Nashville Predators | 4-3 2OT |
| Apr. 17 | Chicago Blackhawks | Nashville Predators | 2-6 |
| Apr. 19 | Nashville Predators | Chicago Blackhawks | 2-4 |
| Apr. 21 | Nashville Predators | Chicago Blackhawks | 2-3 OT |
| Apr. 23 | Chicago Blackhawks | Nashville Predators | 2-5 |
| Apr. 25 | Nashville Predators | Chicago Blackhawks | 3-4 |
Blackhawks won series 4-2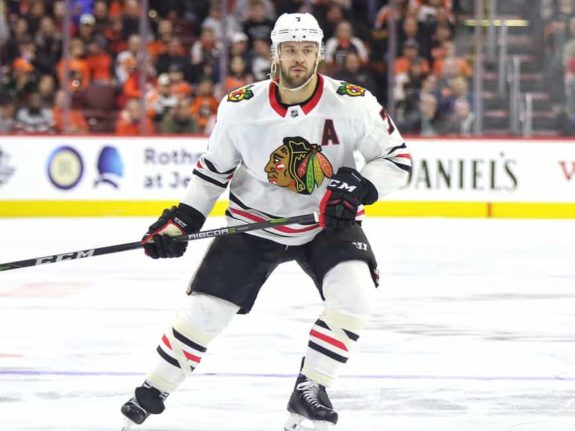 (P1) Anaheim Ducks vs. (WC2) Winnipeg Jets
| Date | Road Team | Home Team | Score/Recap |
| --- | --- | --- | --- |
| Apr. 15 | Winnipeg Jets | Anaheim Ducks | 2-4 |
| Apr. 18 | Winnipeg Jets | Anaheim Ducks | 1-4 |
| Apr. 20 | Anaheim Ducks | Winnipeg Jets | 5-4 OT |
| Apr. 22 | Anaheim Ducks | Winnipeg Jets | 5-2 |
Ducks won series 4-0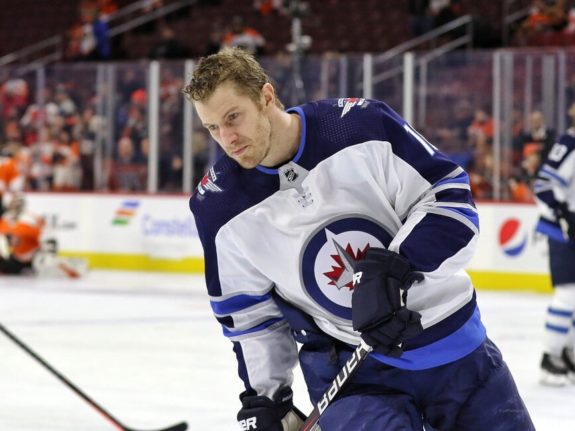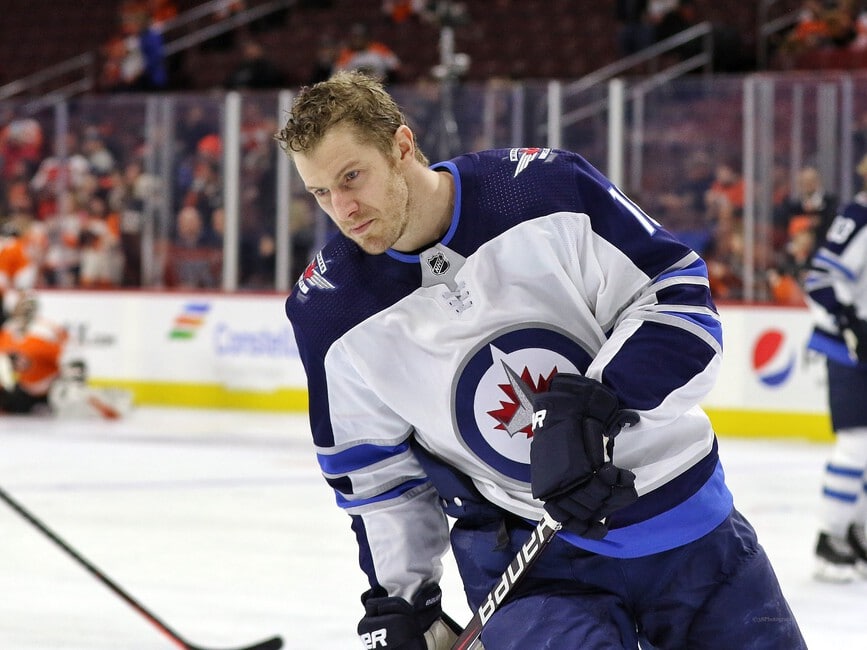 (P2) Vancouver Canucks vs. (P3) Calgary Flames
| Date | Road Team | Home Team | Score/Recap |
| --- | --- | --- | --- |
| Apr. 15 | Calgary Flames | Vancouver Canucks | 2-1 |
| Apr. 17 | Calgary Flames | Vancouver Canucks | 1-4 |
| Apr. 19 | Vancouver Canucks | Calgary Flames | 2-4 |
| Apr. 21 | Vancouver Canucks | Calgary Flames | 1-3 |
| Apr. 23 | Calgary Flames | Vancouver Canucks | 1-2 |
| Apr. 25 | Vancouver Canucks | Calgary Flames | 4-7 |
Flames won series 4-2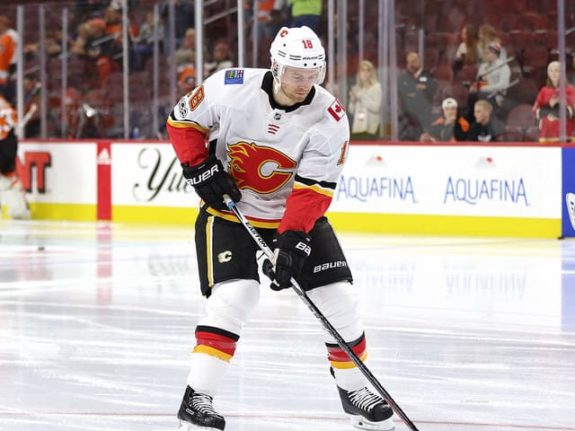 Eastern Conference Second Round
(A1) Montreal Canadiens vs. (A2) Tampa Bay Lightning
| Date | Road Team | Home Team | Score/Recap |
| --- | --- | --- | --- |
| May 1 | Tampa Bay Lightning | Montreal Canadiens | 2-1 2OT |
| May 3 | Tampa Bay Lightning | Montreal Canadiens | 6-2 |
| May 6 | Montreal Canadiens | Tampa Bay Lightning | 1-2 |
| May 7 | Montreal Canadiens | Tampa Bay Lightning | 6-2 |
| May 9 | Tampa Bay Lightning | Montreal Canadiens | 1-2 |
| May 12 | Montreal Canadiens | Tampa Bay Lightning | 1-4 |
Lightning won series 4-2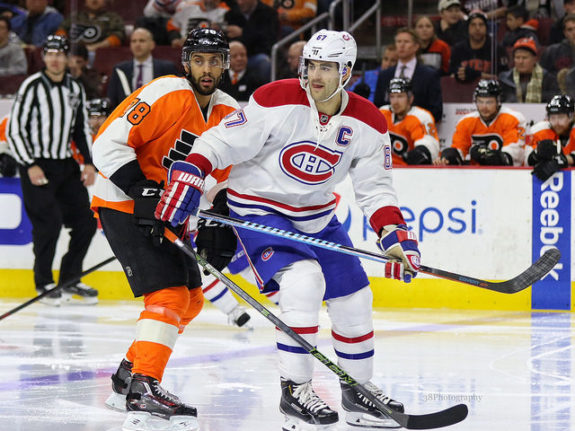 (M1) New York Rangers vs. (M2) Washington Capitals
| Date | Road Team | Home Team | Score/Recap |
| --- | --- | --- | --- |
| Apr. 30 | Washington Capitals | New York Rangers | 2-1 |
| May 2 | Washington Capitals | New York Rangers | 2-3 |
| May 4 | New York Rangers | Washington Capitals | 0-1 |
| May 6 | New York Rangers | Washington Capitals | 1-2 |
| May 8 | Washington Capitals | New York Rangers | 1-2 OT |
| May 10 | New York Rangers | Washington Capitals | 4-3 |
| May 13 | Washington Capitals | New York Rangers | 1-2 OT |
Rangers won series 4-3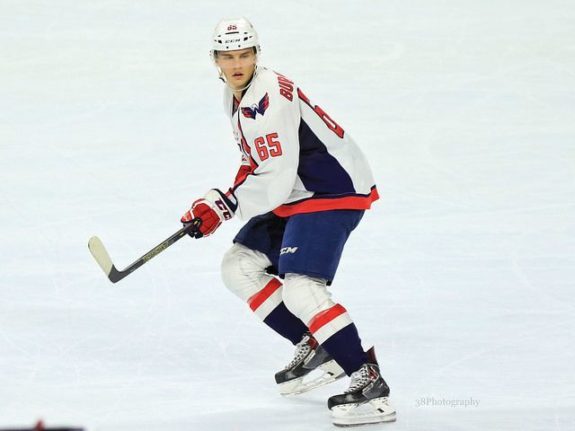 Western Conference Second Round
(C3) Chicago Blackhawks vs. (WC1) Minnesota Wild
| Date | Road Team | Home Team | Score/Recap |
| --- | --- | --- | --- |
| May 1 | Minnesota Wild | Chicago Blackhawks | 3-4 |
| May 3 | Minnesota Wild | Chicago Blackhawks | 1-4 |
| May 6 | Chicago Blackhawks | Minnesota Wild | 1-0 |
| May 7 | Chicago Blackhawks | Minnesota Wild | 4-3 |
Blackhawks won series 4-0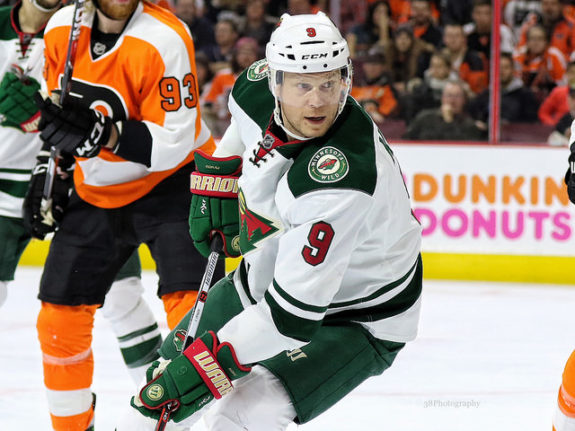 (P1) Anaheim Ducks vs. (P3) Calgary Flames
| Date | Road Team | Home Team | Score/Recap |
| --- | --- | --- | --- |
| Apr. 30 | Calgary Flames | Anaheim Ducks | 1-6 |
| May 3 | Calgary Flames | Anaheim Ducks | 0-3 |
| May 5 | Anaheim Ducks | Calgary Flames | 3-4 OT |
| May 8 | Anaheim Ducks | Calgary Flames | 4-2 |
| May 10 | Calgary Flames | Anaheim Ducks | 2-3 OT |
Ducks won series 4-1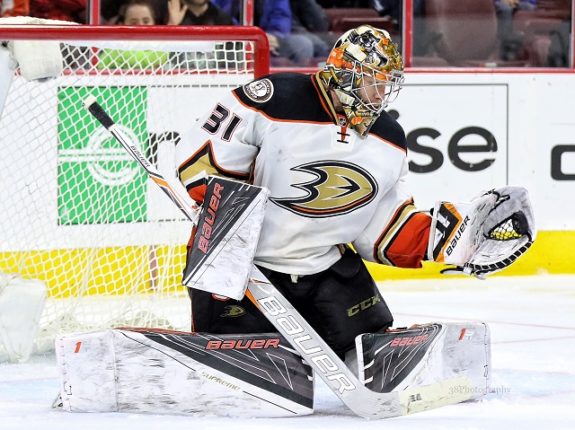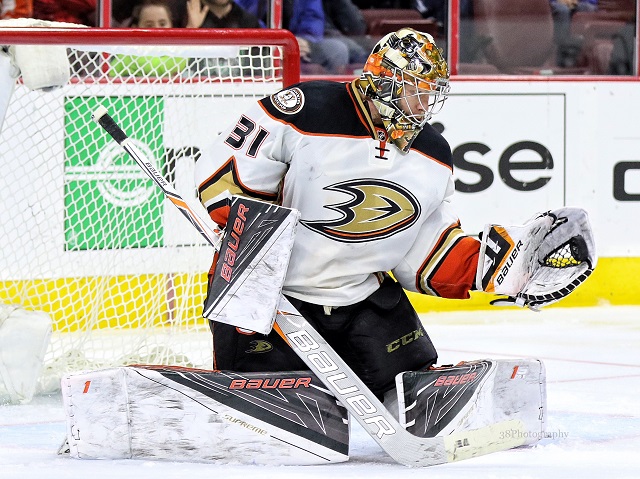 Eastern Conference Final
(M1) New York Rangers vs. (A2) Tampa Bay Lightning
| Date | Road Team | Home Team | Score/Recap |
| --- | --- | --- | --- |
| May 16 | Tampa Bay Lightning | New York Rangers | 1-2 |
| May 18 | Tampa Bay Lightning | New York Rangers | 6-2 |
| May 20 | New York Rangers | Tampa Bay Lightning | 5-6 OT |
| May 22 | New York Rangers | Tampa Bay Lightning | 5-1 |
| May 24 | Tampa Bay Lightning | New York Rangers | 2-0 |
| May 26 | New York Rangers | Tampa Bay Lightning | 7-3 |
| May 29 | Tampa Bay Lightning | New York Rangers | 2-0 |
Lightning won series 4-3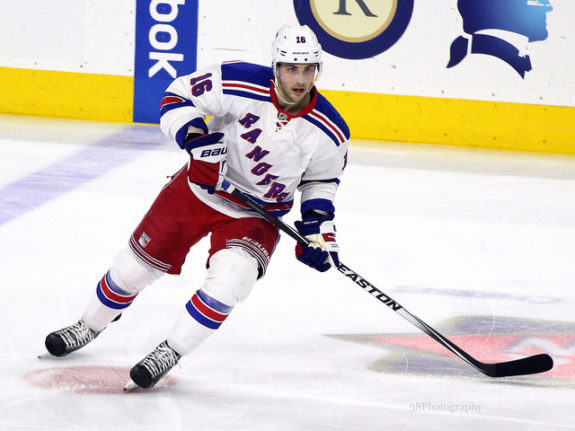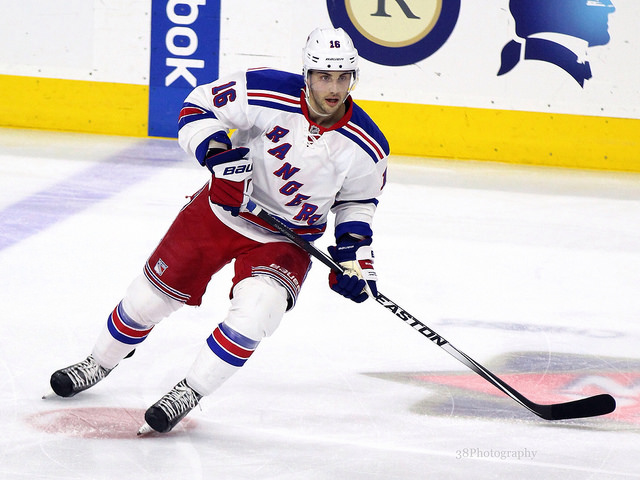 Western Conference Final
(P1) Anaheim Ducks vs. (C3) Chicago Blackhawks
| Date | Road Team | Home Team | Score/Recap |
| --- | --- | --- | --- |
| May 17 | Chicago Blackhawks | Anaheim Ducks | 1-4 |
| May 19 | Chicago Blackhawks | Anaheim Ducks | 3-2 3OT |
| May 21 | Anaheim Ducks | Chicago Blackhawks | 2-1 |
| May 23 | Anaheim Ducks | Chicago Blackhawks | 4-5 2OT |
| May 25 | Chicago Blackhawks | Anaheim Ducks | 4-5 OT |
| May 27 | Anaheim Ducks | Chicago Blackhawks | 2-5 |
| May 30 | Chicago Blackhawks | Anaheim Ducks | 5-3 |
Blackhawks won series 4-3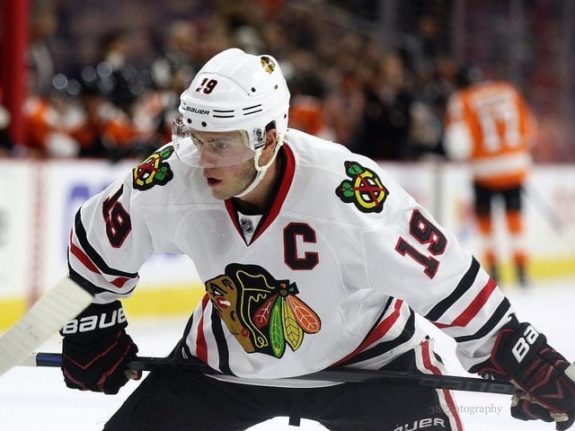 Stanley Cup Final
Chicago Blackhawks vs. Tampa Bay Lightning
| Date | Road Team | Home Team | Score/Recap |
| --- | --- | --- | --- |
| June 3 | Chicago Blackhawks | Tampa Bay Lightning | 2-1 |
| June 6 | Chicago Blackhawks | Tampa Bay Lightning | 3-4 |
| June 8 | Tampa Bay Lightning | Chicago Blackhawks | 3-2 |
| June 10 | Tampa Bay Lightning | Chicago Blackhawks | 1-2 |
| June 13 | Chicago Blackhawks | Tampa Bay Lightning | 2-1 |
| June 15 | Tampa Bay Lightning | Chicago Blackhawks | 0-2 |
Blackhawks won series 4-2 and the Stanley Cup
Conn Smythe Trophy: Duncan Keith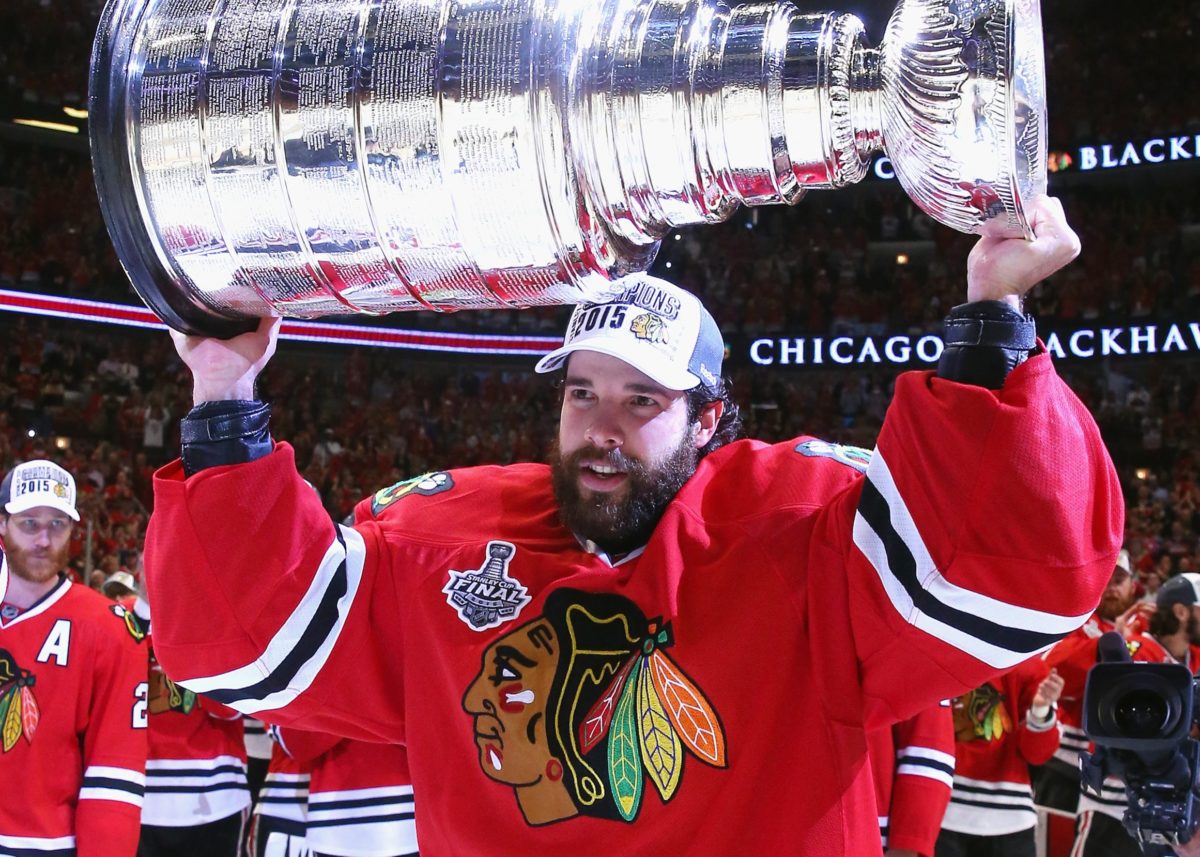 Sources