After a lengthy playoff run last season that saw the Edmonton Oilers advance to the Western Conference Final, many expected them to be contenders once again in 2022-23 and be in the running for the Pacific Division title. That has failed to be the case, however, as they have struggled with consistency through the first half of the season, resulting in a rather mediocre 21-17-3 record. But despite the inconsistency, they do hold onto a wild card position in the Western Conference, and general manager Ken Holland is looking to improve his roster ahead of the trade deadline.
Related: Oilers Hockey Analysts Are Divided Over a Jakob Chychrun Trade
While some have suggested adding a skilled player in the bottom-six forward group, most would agree that this team's number one priority at this time should be adding a legitimate top-six defenseman. While names such as Jakob Chychrun, Vladislav Gurikov and Joel Edmundson have all been mentioned frequently, they all come with heavy price tags, which to this point, has scared Holland away. But one player who may be of interest and hasn't been discussed much at all is Florida Panthers' Radko Gudas.
Gudas Adds Toughness to Oilers Roster
While not the biggest issue, this Oilers team has lacked toughness throughout their lineup since losing Evander Kane to injury months ago. Up front, Klim Kostin has done his best to provide some physicality, but he's had to try and rein things in a little as of late as a result of getting an opportunity on the top line alongside Connor McDavid.
---
Latest News & Highlights
---
On the back end, Darnell Nurse is well respected as a tough customer, but he also has to be smart in picking his spots, given the number of minutes he is tasked with on a nightly basis. Adding Gudas would help increase the Oilers' team toughness while also providing them with a shutdown defender who has had a rather underrated career in that exact role.
---
---
Throughout his entire 641 NHL game career, Gudas has been a very physical defenseman who makes life difficult on opposing players each and every shift. His 117 hits on the season lead all Panthers skaters, this coming despite the fact injury has limited him to just 31 of their 41 games thus far.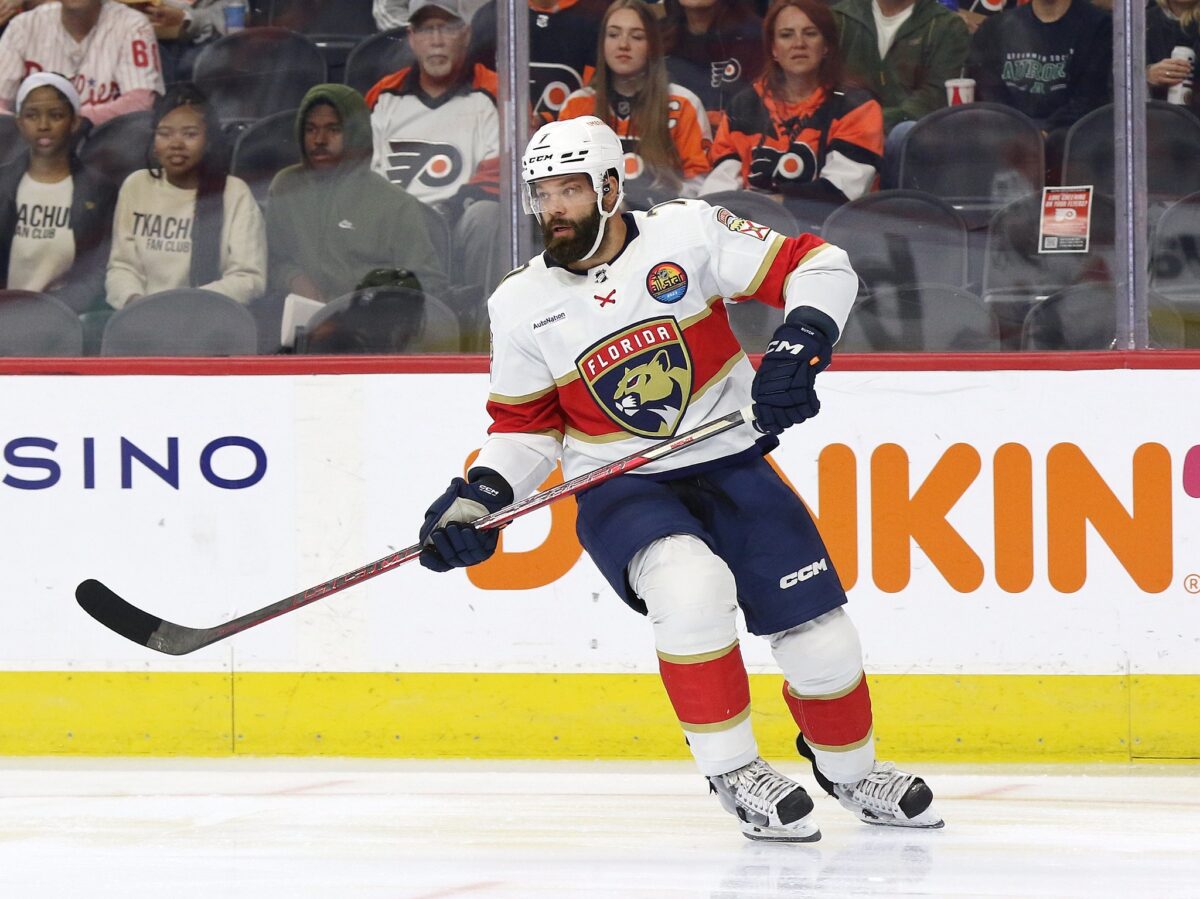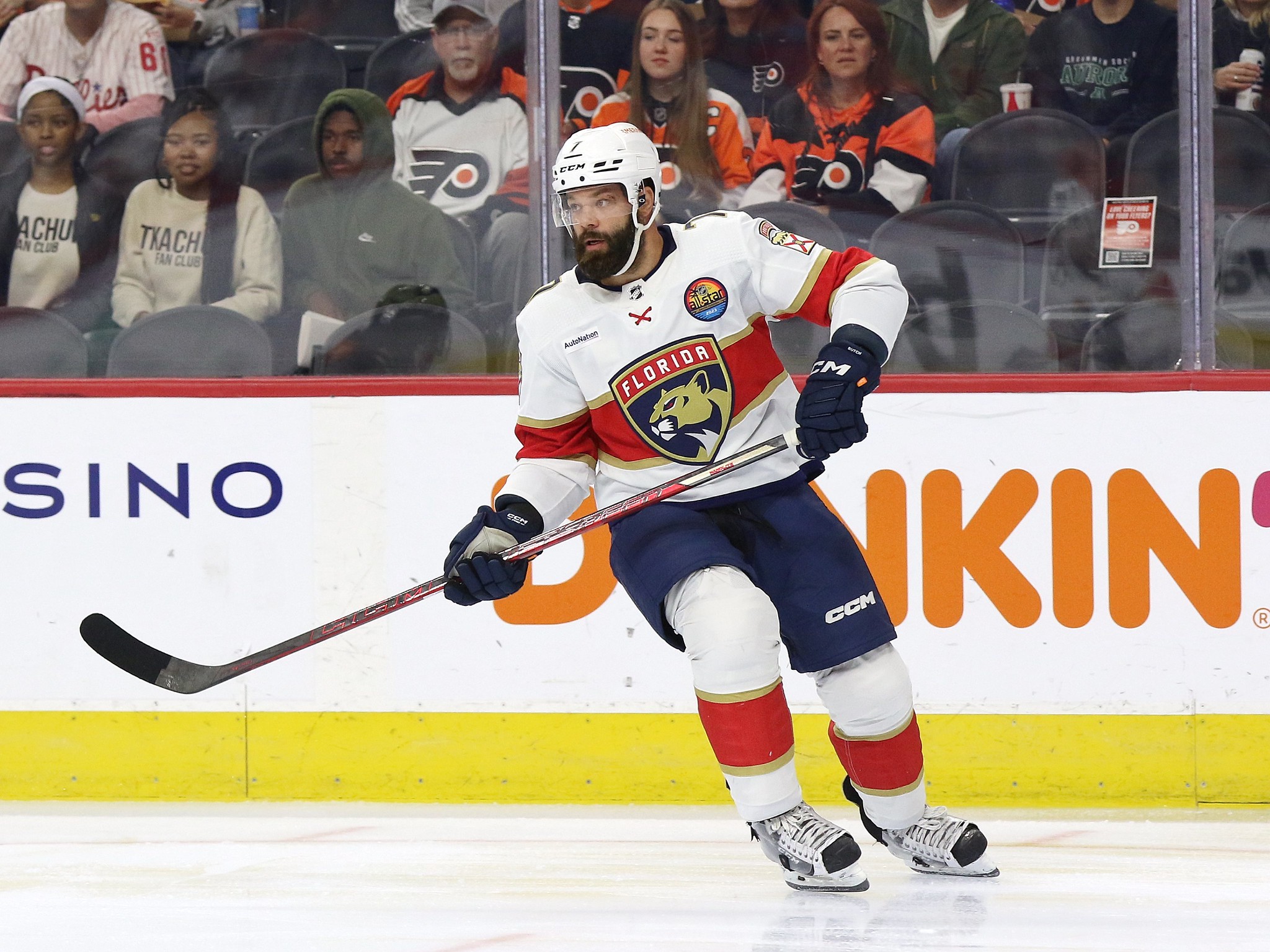 On top of his physical style and shutdown approach at even strength, he has also long been valuable as a penalty killer and is doing the same in 2022-23. His average of 2:42 minutes per game when down a man ranks fourth amongst Panthers skaters, as do his 47 shot blocks. Meanwhile, he is averaging 18:21 minutes per game in all situations, which sits fourth among Panthers defensemen.
While his physical, shutdown presence would benefit the Oilers regardless of the side he plays, the fact he is a right-hand shot makes him even more valuable. Far too often this season, this team has been exposed on the right side due to the struggling defensive play of both Tyson Barrie and Evan Bouchard. To his credit, Cody Ceci is having another relatively solid year, but he doesn't provide much physicality himself. Adding Gudas to the mix would make the Oilers' right side much tougher to play against for opposing teams.
Cheap & Expiring Contract Makes Gudas Affordable
Along with the style of play harped on above, what also makes Gudas an attractive option for Holland is his contract situation. The 32-year-old is in the final season of a three-year deal that carries a cap hit of just $2.5 million and comes with no trade protection. The Panthers' struggles make them likely to be sellers come the trade deadline, and you can bet several teams would have interest in the pending unrestricted free agent.
But despite the expected overall league interest, Gudas remains a limited player due to his lack of offense. In a league often focused on big scoring numbers, he came into 2022-23 having recorded north of 20 points just twice in 10 seasons. For many teams, that could be an issue, which should keep his trade value rather low. That is a perfect situation for the Oilers, though, as they have plenty of offensive talent on their back end in Barrie and Bouchard.
As far as what the Oilers could move, it appears their first-round pick at the upcoming draft is in play. That said, a player like Gudas on an expiring contract likely wouldn't cost that much, even with the interest. If a second-round pick or perhaps a mid-level prospect is enough to entice the Panthers, Holland should be all over it. Not only would Gudas provide this roster with a much-needed role, but, as mentioned, he carries a very cheap cap hit. Expect to hear his name plenty more in the coming weeks as the deadline creeps closer and closer.
---
---
Colton Pankiw is a former Jr. A hockey player who now provides his knowledge of the game through writing. He's been a very active and reliable source for nearly two years at The Hockey Writers. He is a credentialed writer for the Calgary Flames but also does features on other teams throughout the league. Other writing contributions include: Yahoo Sports, Las Vegas Chronicle, Oil On Whyte, and Markerzone.com. Colton is also a co-host of both Oilers Overtime and Flames Faceoff podcasts. Any interview requests or content info can be made through him on Twitter. Take a look at his work here.