When Florida Panthers forward Matthew Tkachuk scored with 4.3 seconds left in Game 4 of the Eastern Conference Final (ECF) to give the team their first Stanley Cup berth since 1996, it was his third game-winning goal vs. the Carolina Hurricanes in that series. It is hard to argue with anyone who claims that Tkachuk has been the most valuable player in these playoffs.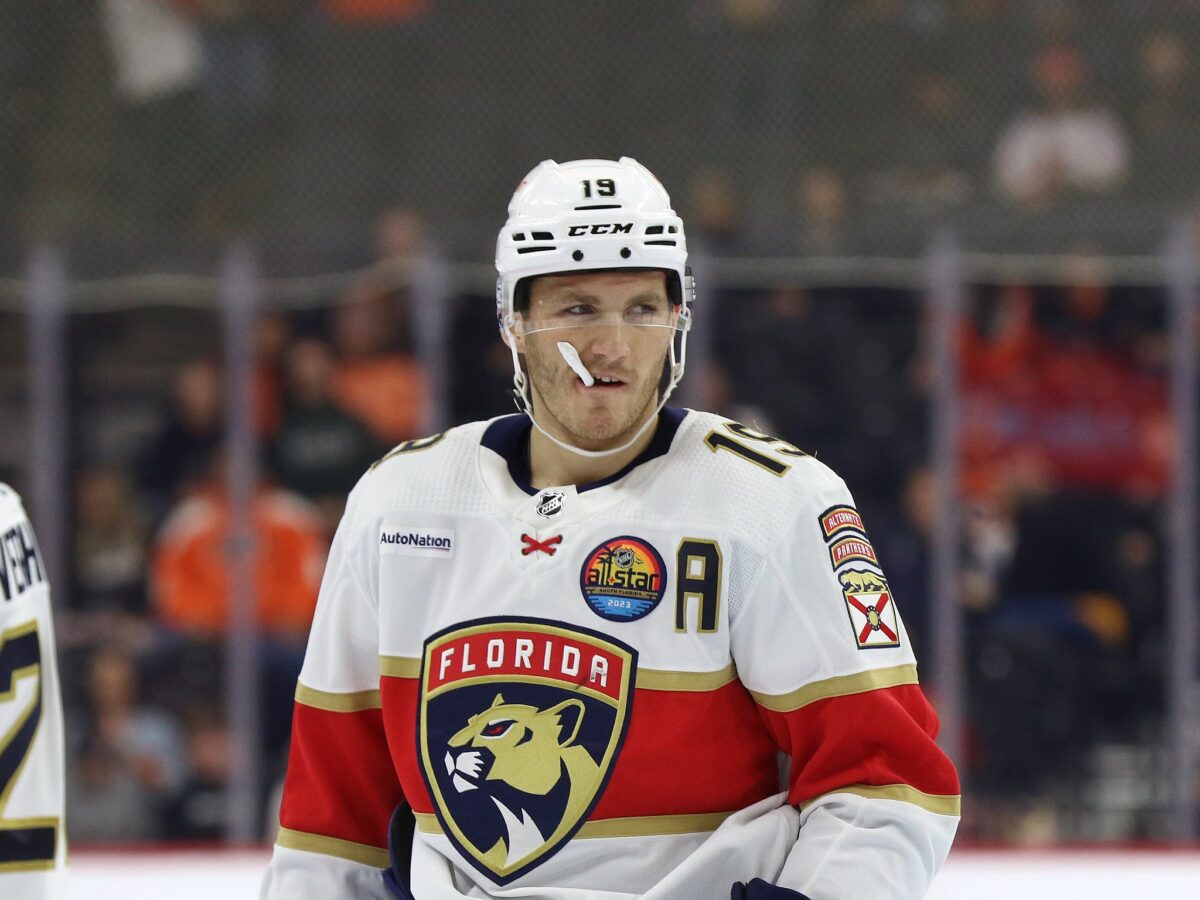 Tkachuk's teammate, goaltender Sergei Bobrovsky, did not start these playoffs as the Panthers No. 1 puck stopper. Since being inserted back into the lineup in Game 3 against the Boston Bruins, Bobrovsky has gotten into a serious Patrick Roy-like zone, circa the 1996 Colorado Avalanche Stanley Cup-winning team (who coincidentally swept Florida). It would also be hard to contend with anyone who would say that Bobrovsky is not deserving of the Conn Smythe Trophy should the Panthers end up winning it all.
Related: Panthers Core Set to Make Multiple Playoff Runs
It is obvious that Tkachuk and Bobrovsky have been the key components of this magical playoff run for the Panthers that has seen them beat the Presidents' Trophy-winning Bruins, the second-best regular-season record in Carolina and a talented Toronto Maple Leafs team that finished only two points behind the Hurricanes. Three of the top-four teams up, three down – with the fifth overall Vegas Golden Knights most likely on deck.
Even though Panthers' defenseman Brandon Montour might not be considered the best player on his team, no other blueliner in the entire NHL has played better than him this postseason.
Montour Has Scored Timely Goals
This year is the fifth time in Montour's career that he has reached the postseason and the first time he has scored a goal in the playoffs. In fact, he has six of them in the 16 games. Yes, he has not found twine since Game 1 of the Toronto series, but Montour came through with some huge ones against the Bruins. He scored five against Boston, which set a record for most in a single series for a Panthers defenseman — previously set by Jason Woolley in 1996, who netted three.
"Knew he was a dynamic player," defense partner Marc Staal said to the Rocky Mountain Outlook. "But being on the ice every day and playing with him, he does some pretty incredible things. We rely on him a lot for our offence. He's a big part of that. That pressure and responsibility was put on him. He just took it and ran with it."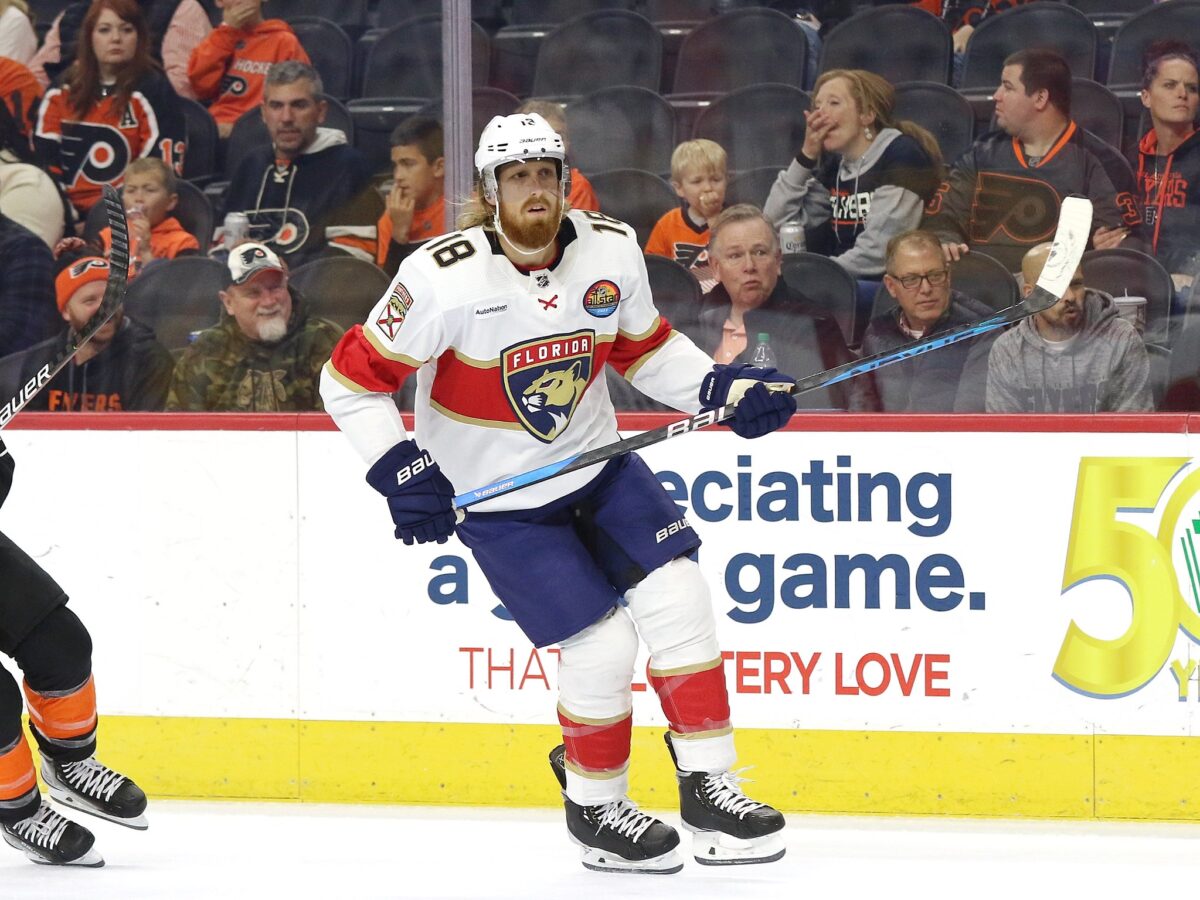 Montour was gigantic in Game 7 against Boston. He opened the scoring in that clinching game and got the tying tally with a minute left before elimination.
"I'm just not surprised by what he's doing," Tkachuk said to The Buffalo News. "The stage gets bigger and and he just seems to ramp up his game that much more. He plays intense, plays physically." (from 'Former Sabre Brandon Montour blossoms under glare of Florida's playoff run',' The Buffalo News, 5/16/2023)
Montour then got the insurance goal to put the Panthers up 4-2 in that Game 1 win against the Leafs. He attributes the surge in offensive output to receiving the vote of confidence in all game situations.
Related: Panthers Game 1 Win vs. Hurricanes Is an Instant Playoff Classic
---
Latest News & Highlights
---
"Getting out there more, getting the opportunities, them believing in [me]," Montour said to TSN.ca before Game 2 against Toronto. "I just wanted to run with it, take as much advantage as I can with that, and show what I could do."
The 6-foot, Brantford, Ontario, native has done way more than that. He has shown his worth over the entire season for Florida and has blossomed into a top-pairing, shut-down player with offensive flair. The timing of his playoff goals show that he has a knack to elevate his level of play when his team needs it the most. Four of his six goals, which lead all defenseman this postseason, have come in the third period.
After Montour set a personal record for most points in a season — nearly doubling his previous high of 37 to 73 — no one should be surprised by what's going on this spring. It's just that the manner in which he has potted meaningful goals at high pressures times and to shut down top opposition shows that his play is the benchmark for defensemen in these playoffs.
Montour Plays Major Minutes in All Situations
In the four-overtime Game 1 win against Carolina, Montour basically played the equivalent of an entire game. Panthers coach Paul Maurice kind of had to play his best the deeper the game went and he knew he could continue to put Montour out there with no fear of fatigue or failure.
"He comes back to the bench and he's fine," Maurice said to FLA Hockey Now. "There are unique players with a fitness level and some of it is they're just different. They can go nonstop."
That's a good way to describe the Panthers' workhorse: there is not stop to him. During that epic win in Raleigh, Montour was sent out for 66 shifts and was clocked at traveling nine miles around the ice. He was also a plus-3 in a game that ended in 4-3.
"He was flying. Even at the 50-plus range, he was still moving pretty good. He is in great shape, takes care of himself and is one of those athletes who is a freak athlete. Fun to watch, just a dynamic player," forward Eric Staal said to FLA Hockey Now. "He is very important to us in these playoffs and the whole season. Fun to see him do what he does."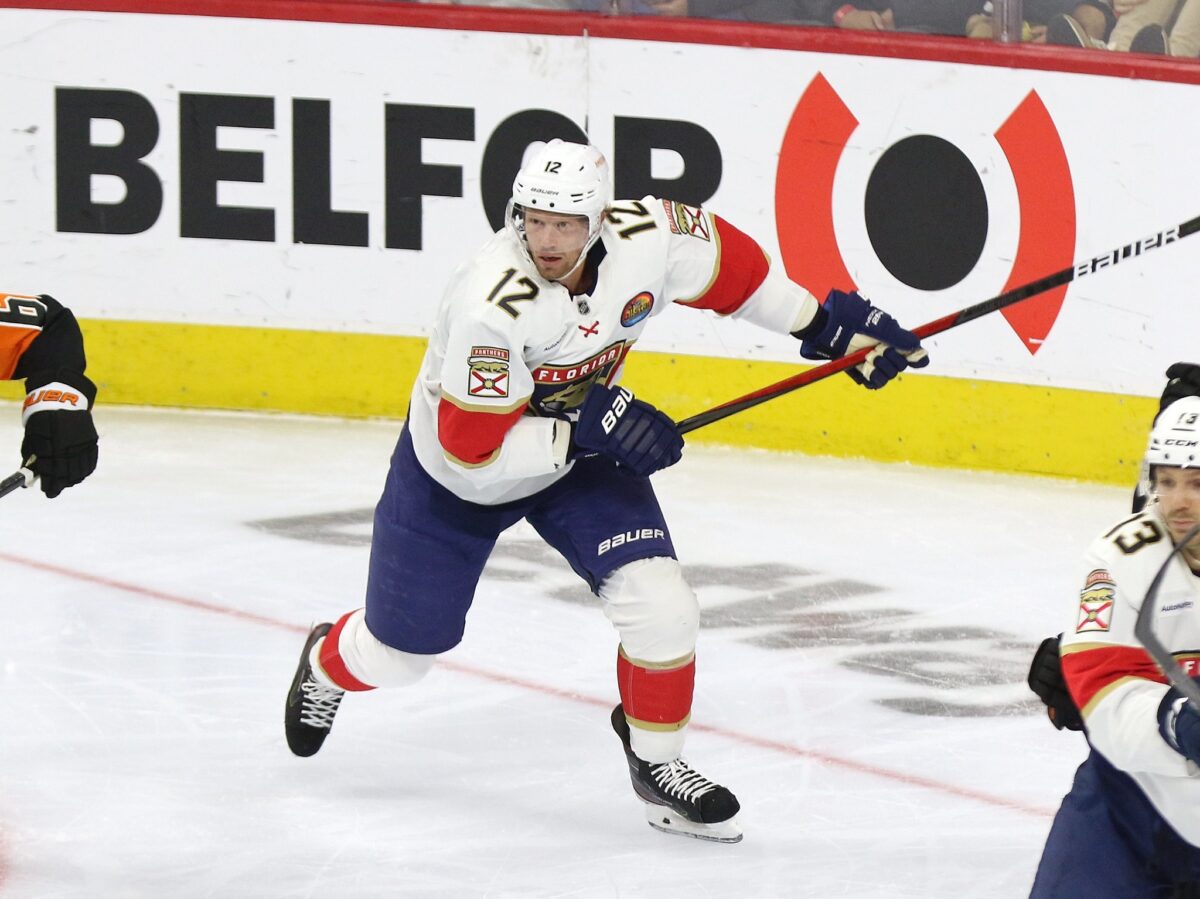 Essentially what Montour does is excel at every facet of hockey. He kills penalties, quarterbacks the top power-play unit and is one of the best 5-on-5 analytic defensemen this postseason. Montour has an expected goals at full strength of 2.4; the only rearguard to be over two. Also, he currently ranks third in total ice time at close to 27.5 minutes a contest for any playoff player, and has shut down some of the best players in the league during this impressive run.
"It's always about pushing yourself, striving to be better each game. No matter what happened in the game before, there is always room to improve, always ways you can find to contribute," Montour told The Rocky Mountain Outlook. "And that's the goal you set for yourself each night you step onto the ice."
Maurice can lean on Montour at any interval of a hockey game and has complete confidence that his star defenseman will come through. It's like a baseball pitcher who wants the ball to close a game. Montour has that innate quality of a winner and the personality to carry his team to victory.
Montour Leads by Example
As with any sport and any great leader, there is a je ne sais quoi quality that separates players. Montour has always been solid, some would say an average NHLer, but when he was given more ice time and opportunities to show what he can do this season, it was his demeanor, attitude and work ethic that transformed his game.
"During training camp, we are at Day Three and we had bent them over pretty good at that point," Maurice said to NHL.com. "There were a lot of guys sore or hurting, and he's flying around and he is like, 'You want to go two? Go two today?' His recovery is incredible."
He's the kind of guy that relishes the chance to show his teammates that he can do the unexpected. Going back to the instant classic Game 1 of the Eastern Conference Final vs. Carolina, Montour's conditioning may have allowed him to play an insane number of minutes, but it was his desire to lead by example that drove him to greatness. In fact, the notion of being tired never occurred to Montour.
"I didn't even think about it, surprisingly, the more I went out there and your gear is soaked, but I still had some energy,'' Montour said to NHL.com. "At the end, I was just happy we got the win."
Perhaps, in some small part, that passion to illustrate to everyone on the bench that not giving up should never even enter into the equation was motivational fuel for the Cats to be victorious.
Should the Panthers win against whichever team they face in the Cup Final, Tkachuk or Bobrovsky should get recognition as the playoff MVP, and, although there is not a Norris Trophy equivalent for the postseason, there is not one defenseman in the 2023 Playoffs that has played better than Montour.
---
---