Florida Panthers general manager Bill Zito is still at work this offseason. After signing multiple forwards, trading pieces and claiming players off of waivers, it seemed the roster was set. But we were wrong. On Jan. 11, Zito went back to the waiver wire and claimed defenseman Noah Juulsen from the Montreal Canadiens.
Juulsen's NHL Career So Far
Juulsen got to live every kid's dream. He was drafted by the Canadiens in the first round of the 2015 NHL Draft, 26th overall. However, he did not play an NHL shift until 2017-18 when he played 23 games. That season, he tallied one goal and three points and finished with a plus-1 rating.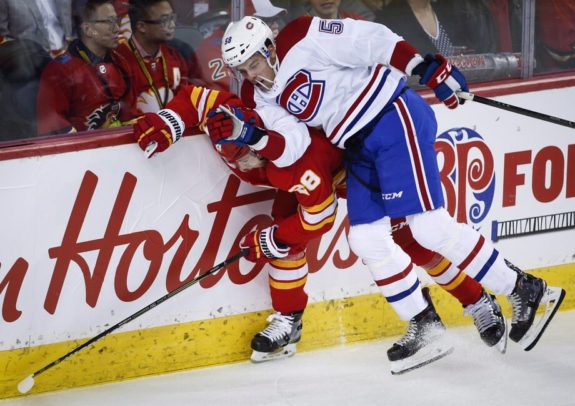 However, his 2018-19 season was cut short. After 17 games, he suffered a facial fracture on Nov. 19 which kept him out until December. He finished that season with five points (one goal, four assists) in 21 games. He was sent to the Laval Rocket of the AHL but only played three games before ending his season early due to migraines. He has a high ceiling, but injuries have held him back, which is frustrating for any player.
Why would Zito give him a chance to play in Sunrise?
Low Risk, High Reward
Why wouldn't Zito claim a former first-round pick off waivers? You have a better chance at winning the lottery than finding that kind of talent available. On top of that, Juulsen is only 23 years old and has time to reach his prime. If the Panthers use his talent effectively, he could be a shining star for years to come.
Related: Montreal Canadiens Fail to Slip Juulsen Through Waivers
Furthermore, if he does not pan out, the Panthers didn't lose anything. He could be another AHL body in Charlotte (Syracuse for now) or a seventh defenseman on the active roster. Either way, it was a good move.
Depth Is a Big Necessity
In recent seasons, depth has been an issue for Florida. When a player was injured, the next man up did not perform well due to a lack of talent or experience, and the team as a whole failed. With Juulsen, the Panthers get an experienced talent who can be called upon if someone is injured.
Lessons Will Be Passed On
During the offseason, Florida loaded up on defensemen with playoff experience, like Radko Gudas and Marcus Nuutivara. In addition, Florida has a blue line corps that makes up complements with playoff appearances, such as Anton Stalman and Aaron Ekblad. Juulsen could pull a page from their notebook and elevate his game to new heights.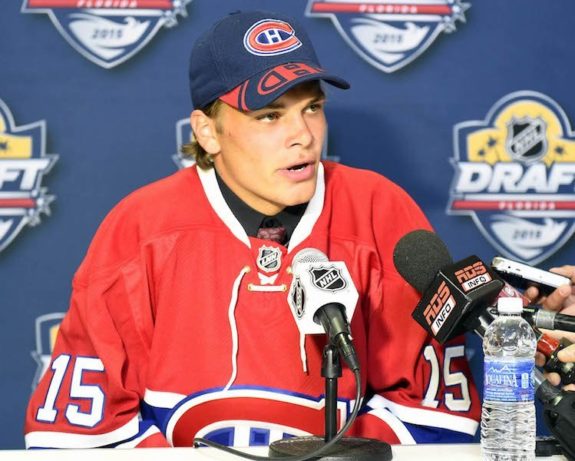 Additionally, even if Juulsen is sent down to play with the Crush in Syracuse, he may thrive and pass on his experiences to young faces there. Overall, expect him to be a great teammate within the Panthers' organization.
A Potential Wake Up Call?
Claiming Juulsen off waivers may also be management's way of saying, 'you can be replaced' to the rest of the defense. Head coach Joel Quenneville has an old-school way to his coaching syle. In addition, this was not the first time Zito has done this during camp as they also claimed defenseman Gustav Forsling off of waivers only a week ago.
Will it Be Enough?
With only days until the puck drops on the 2020-21 NHL season, there is still a lot of questions that remain unanswered. While Zito has again reached into his bag of tricks to make the team better on paper, it will not be known if his moves worked until the games begin, starting with a matchup against the Chicago Blackhawks on Jan. 17. With only a 56-game schedule, Juulsen will have little time to show if he has what it takes to play with the big boys. If he wants to show he can hang, he has to do it this season.
---
---
My name is Joey. I've been writing about the NHL for about 3 years with my experience spread out between TSJ 101 Sports and Panther Parkway. I look forward to you reading my articles!