Florida went into this season with a lot of question marks. What is the offense going to do without Evgenii Dadonov and Mike Hoffman? Will the defense change? What does new general manager Bill Zito bring to this team?
Throughout the first month of the season for the Panthers, it almost seems like those questions received fantastic answers. Zito's format of his lineup is starting to mesh, and it's beginning to pay off in a big way, as Florida collected a point in all six games this month. This was the result of a 5-0-1 record and a total of 11 points in the standings, leaving them in first in the Central Division.
However, there are some flaws worth noting, and there were a few bumps in the road to get the season started. But with such a successful start for the Cats, those bumps don't seem to play that much of a factor.
COVID-19 Delays Affect the Panthers
The Panthers were going to get their first taste of NHL action this season against the Dallas Stars on Jan. 14. That is until COVID-19 struck the Stars, forcing them to postpone their games. So instead, they played their first game on Jan. 17 against the Chicago Blackhawks, and they would go on to beat them 5-2.
Following two games against Chicago, they were supposed to play the Carolina Hurricanes on Jan. 21 and 23, but the Coronavirus got a number of players on the Canes. This forced another postponement that affected Florida. While postponements can make a mess of the schedule, it gives the Cats a few extra games in hand while still maintaining a good spot in the standings. However, that also means they're going to be playing a game almost every other night, including a few back-to-back strings.
The New Guys Make Their Presence Known
Three of Florida's latest acquisitions during the offseason have made massive ripples since their arrival in Sunrise. Those three are forwards Patric Hornqvist, Anthony Duclair and Carter Verhaeghe.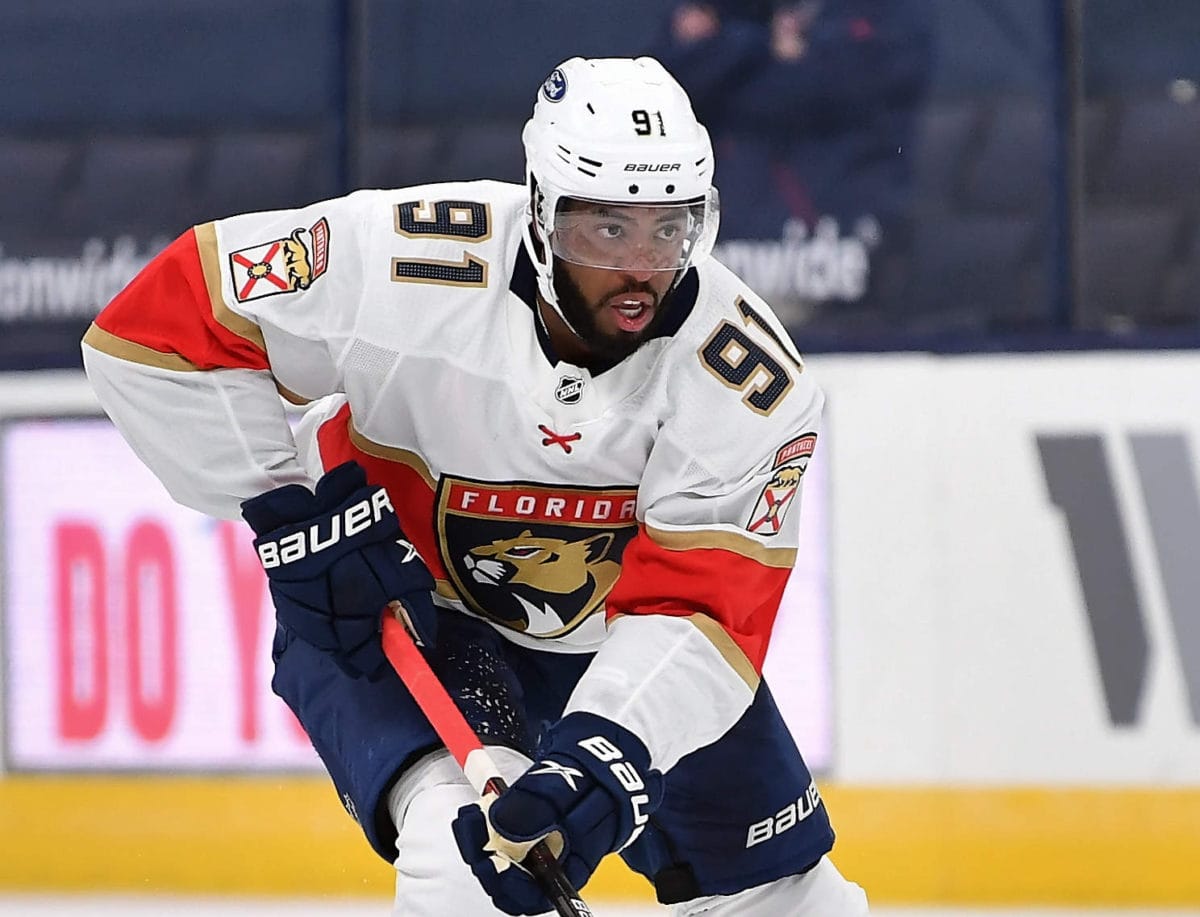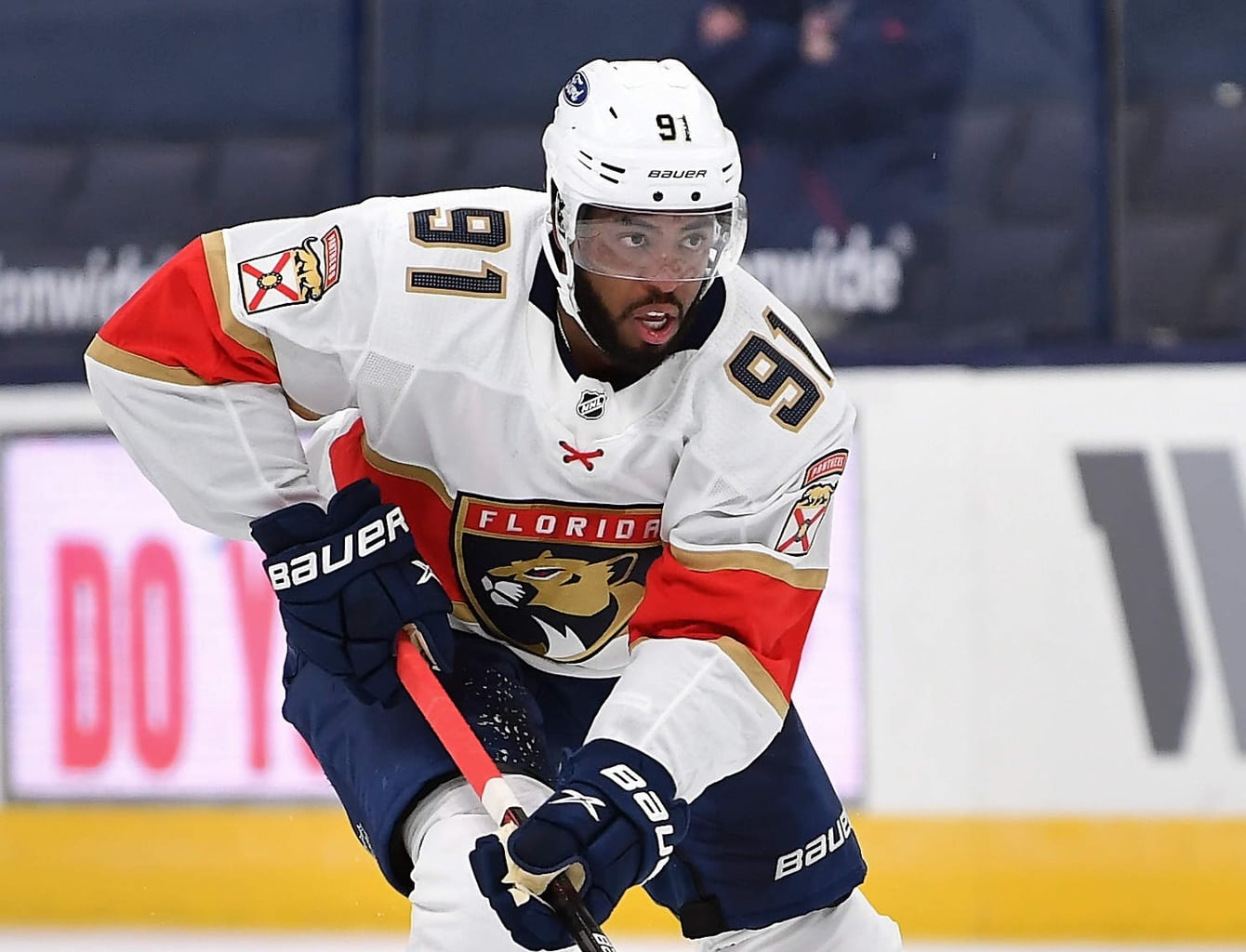 Hornqvist had started putting the puck in the back of the net since his first game in a Panther uniform. Through all six games, he's amassed a total of seven points (five goals, two assists), tying him for the team lead in that department. His ability to park himself in front of the net and go to the dirty areas is something the team has missed for a long time. His experience also shows he has tenacity and leadership skills, and he can pass those traits down to his young, up-and-coming teammates.
Related: Florida Panthers Won the Mike Matheson Trade
While he hasn't scored a goal yet, Duclair has still made a massive impact in every single game. The all-star forward has six assists through six games played this season, tying him for the team lead in that department with Jonathan Huberdeau. Despite being goalless through those games, "The Duke" has put up many good chances night in and night out, such as breakaway attempts with his skating ability and quality shots through traffic. His timetable for an upcoming goal is not that far away if he keeps performing at such a high level.
Verhaeghe probably brought to South Florida what he learned back in his time with Tampa hanging out with Steven Stamkos and Alex Killorn. He's currently tied for the team lead in points with Hornqvist (7) and goals (5) through six games. Much like Hornqvist, he tends to park in front of the net and provide a good screen for goalies. In addition, he also has great skating ability, and he can generate quality scoring chances on his own. This under the radar acquisition might turn out to be one of the best free agent pickups in the league so far.
Barkov Continues to Be Barkov
The Captain, Aleksander Barkov, continues to show every night why he's one of the best centers in the NHL. Through his first six games, he's piled up seven points (two goals, five assists), tying him for the team lead with Hornqvist, Verhaeghe, and Huberdeau. On the top line with Duclair and Verhaeghe, he has been an excellent center, combining for a total of 20 points from that forward group alone.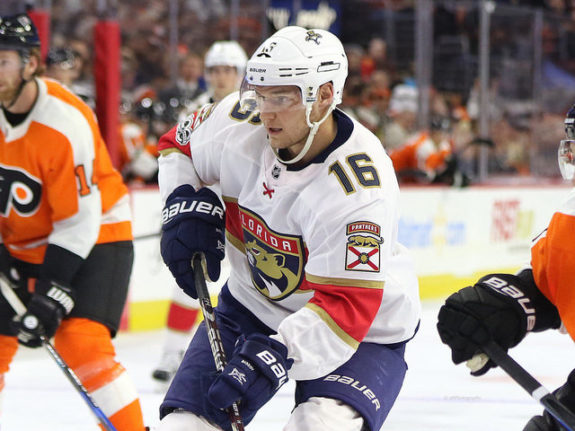 His game has evolved to All-Star status, and it should help put the Cats in gear towards a postseason berth.
Huberdeau Continues His Success, But He Looks Different?
Huberdeau is still putting up points at a great rate, as he is tied for the team lead in points with seven (one goal, six assists). However, there's something about him that looks off. He hasn't been skating as he has in years past, and he's thrown away great scoring chances in recent games. While it may not be something to be worried about, it is at least worth noting.
More likely than not, he'll return to form as he continues to mesh with his new linemates in Alex Wennberg and Hornqvist.
The Power Play Shows It's Got Power
This Panthers power play should start scaring teams across the division, as it is dangerous. Currently, it ranks third in the NHL, with a 36.8% conversion rate. In addition, Florida has notched at least one power play goal in four of their last six games, making their man advantage red-hot. This is in large part due to the success of Hornqvist, as he leads in the team in power play goals (3) and is tied for the team lead in power play points with five.
Heponiemi and Luostarinen Notch Their First Career NHL Goals
After only playing eight games for the Hurricanes last season with zero goals and two assists, forward Eetu Luostarinen was traded back at the 2020 Trade Deadline as part of a deal containing Erik Haula, Lucas Walmark and Chase Priske. He managed to make it to the final roster and played opening night against Chicago, where he would score his first NHL goal. Furthermore, it ended up being the game-winner that night, as the Cats coasted to a 5-2 victory.
Related: Florida Panthers Need to Start Driedger to Lighten the Load
After being in the AHL for 49 games last season, forward Aleksi Heponiemi finally got his call up after getting through camp. He was Florida's second-round pick, 40th overall, in the 2017 Draft. On Jan. 30, he played his first NHL game when the Cats took on the Detroit Red Wings, and that's where he would make a moment that kids dream of. In overtime, he would score his first NHL goal as the game-winner.
If this is just a sample size of what's in store for the future, Heponiemi and Luostarinen are going to be a plug-ins for this team's lineup every night for years to come.
Driedger Plays Like a Starter
Since his first start this season, backup goaltender Chris Driedger has put up numbers that make him seem as if he is the starter. Through three starts, he has a .937 save percentage (SV%) with a 1.95 goals against average (GAA). It seems like his play from last season never left, and it should earn him more starts throughout the rest of the season.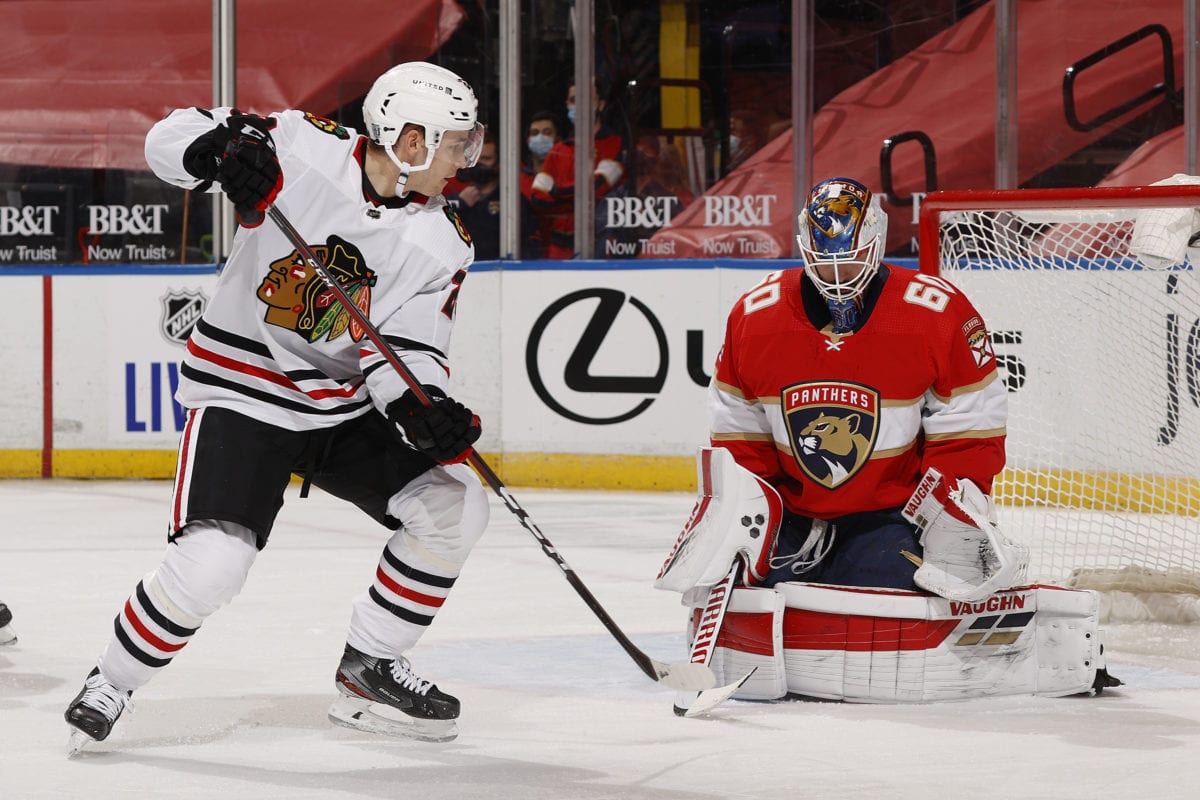 If possible, Zito should attempt to do everything in his power to hold on to Driedger so he does not get taken next year due in the Seattle Expansion Draft.
Bobrovsky's Had a Rough Start
Goaltender Sergei Bobrovsky has had a pretty poor start to his campaign. Through his first three starts, he has an .894 SV% and a 2.87 GAA. That makes his $10 million per year deal look more like a ball and chain for Florida. He does have three wins under his belt to start, but he needs to raise his stats quickly from allowing nearly three goals a game, especially with Driedger looking better.
Yandle Keeps Putting Up Points, is it Enough to Save His Job?
During the offseason, defenseman Keith Yandle was the main character in a big news spectacle. After being put in a secondary squad at camp and being told he wasn't in their future, rumor has it he was going to be scratched and put on the trading block. However, he has started in every single game so far this season.
Related: Panthers Sending Signals That Keith Yandle's Time in Florida Is Over
Points-wise, he has six points (four assists, two goals) through six games, which is not unusual for him, as he's always had high offensive production. However, he needs to start having better puck control, as he has a habit of turning it over at least two or three times a game. In addition, he's accumulated 10 penalty minutes this season. He needs to start playing a more disciplined style, or he could cost this team greatly in the future.
What's in Store for February?
Last season, the month of February was not kind to the Florida Panthers. They finished February of 2020 with a 5-9-2 record, and it nearly crushed their postseason hopes until the reformat due to COVID.
The Cats won't be playing their first game of the month until Feb. 4. at home against the Nashville Predators, but this strong start will definitely fuel them to take on stronger teams such as Tampa, Dallas and Carolina. Their last six games showed they're not going to be the Central Division's punching bag. With only 50 games left to go, they're showing their fangs and claws, and the Central should be prepared for what's coming.
---
---
My name is Joey. I've been writing about the NHL for about 3 years with my experience spread out between TSJ 101 Sports and Panther Parkway. I look forward to you reading my articles!