Here we are in the doldrums of the hockey offseason. Summer is a time for rest and relaxation for most people. They look forward to the warm weather, getting outside, and going on vacation. But for hockey fans, this time of year can be a bit of a drag. Most fans haven't seen their team on the ice since sometime in April. The excitement of free agency and the NHL draft have come and gone.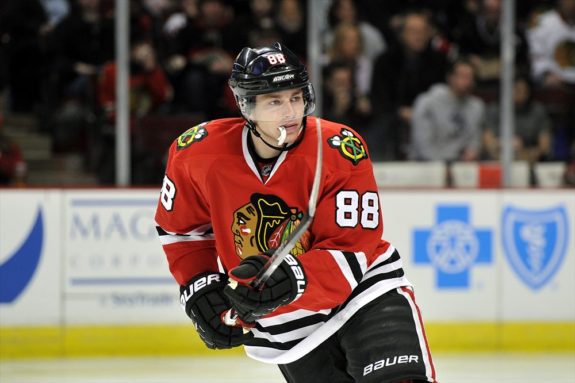 In Chicago, fans enjoyed prospect camp the week of July 17-21, immediately followed by the 10th annual Chicago Blackhawks convention the weekend of July 21-23. But now even these events are almost two weeks in the past. It appears there's nothing to look forward to until training camp starts in September.
Hockey in August!
But wait! There is a hockey event on the horizon! On Saturday, Aug. 5, Special Olympics of Chicago is hosting the Chicago Hockey Charity Classic Benefitting Special Olympics Chicago. This All-Star game will take place at the Fox Valley Ice Arena in Geneva, home of the USHL's Chicago Steel Clark Cup Champions. The event will take place from 3:00 p.m. to 9:00 p.m.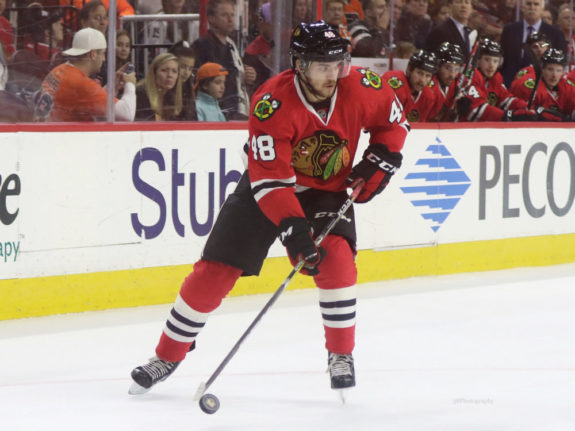 Many big names are coming out for the event, including the Blackhawks' Patrick Kane and Vinnie Hinostroza. Other notable attendees include color commentator Eddie Olczyk and his two sons, former Blackhawk Daniel Carcillo, and members of the USA Women's Hockey Team. A full roster list and their sponsors can be seen here.
All proceeds from this event will go directly to Special Olympics Chicago. Most of the income will come from companies and families sponsoring the athletes, but there will also be a jersey auction and raffles. Tickets to the game can be purchased for $25.
Something to Look Forward To
Per Scott Powers of The Athletic, Kevin Magnuson is the board president of Special Olympics Chicago. He is also the son of former Blackhawk great Keith Magnuson. Kevin had this to say about the charity event:
"Anytime you can see Patrick Kane play hockey in a small theatre, it's almost like seeing U2 or Metallica at Park West or Aragon Ballroom. You want to be there."
Vinnie Hinostroza adds, "Being able to play for the Hawks last year and now being able to grow the game and grow charities and help out whatever way I can, it's what I want to do. Guys always did that when I was younger. I've learned from the best and I just wanted to help give back."
There will be hockey in early August. Fans will get to watch Kane, Hinostroza, and other members of the Chicago hockey community come together to benefit a great cause. How can one possibly go wrong?!