Patrik Laine may have just turned 18 in April, but that doesn't mean he won't be a member of the Winnipeg Jets for the 2016-17 season.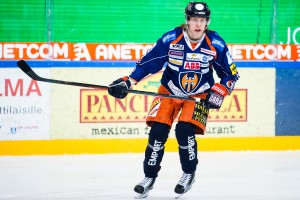 Laine had knee surgery after the NHL Scouting Combine in June but that did not give the Jets pause when the team chose Laine 2nd overall at the 2016 NHL Entry Draft. In July, he signed a three-year, entry-level contract with the Jets. The explosive winger has recovered from his operation and has reportedly been training for quite some time. Laine will be a member of Team Finland at the World Cup set to take place from Sept. 17 to Oct. 1 in Toronto.
Jets coach Paul Maurice believes Laine has the talent to earn a spot on the NHL club at training camp.
"He's certainly going to be given the opportunity to excel right out of the gate," Maurice told NHL.com. "I had another No. 2 overall pick when I was coach in Carolina in Eric Staal. In training camp and over the first half of the year, you could see the things Eric wanted to do, and you knew, because of who he was, that he would be able to do it. It was just a matter of time."
Age and inexperience at the NHL level may create challenges for Laine, but he is the sort of player that can overcome them.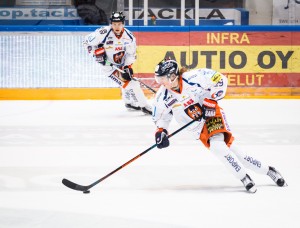 "Patrik is going to be able to do all those things he's always been able to do," Maurice said. "How long it takes him to do it, I don't know, but he's going to get a chance to play. He fits into what we're trying to do as a hockey team, so you'll live with some mistakes that are youth-generated, but he's a very special talent and I would not be surprised if he comes in and is able to finish and put up numbers. Of all the positions to join the NHL in, the wing is the most forgiving."
Maurice sees Laine's rookie season as an opportunity for him to grow as a player on and off the ice.
"This year for him is all about learning the League and becoming an NHL player and making lifelong friends. For him, there's a bunch of other guys on this team not far from his age and what we want to have happen is to have Patrik, Mark (Scheifele), Blake (Wheeler), Dustin Byfuglien and those young guys to start forming the bonds of a championship team. Just the idea that you get to play here and play with them your whole career so get to know them, enjoy it, go out to lunch and enjoy being with each other."
Laine's talent and Maurice's mentality have the potential to be rewarding for Jets fans if Laine is able to make the Jets when the season starts in October.
Steven is a lawyer and writer with a passion for the game of hockey. He's the Lead Writer covering the Tampa Bay Lightning with THW. He's also been press credentialed through the Lightning since 2016. His work has been published at The Fourth Period, LightningInsider.com, Bolt Prospects, The Sports Daily Network, U.S. College Hockey Online and College Hockey News. He's had radio appearances on TSN 690 in Montreal, Lightning Power Play Live and multiple podcasts to give insight and analysis on the team. He can be reached on Twitter @StevenDiOssi and by email at sdiossi@gmail.com.