The Toronto Maple Leafs have a young player in their system who deserves consideration for a roster spot next season. That's Pontus Holmberg. 
Over the past two seasons, Holmberg has showcased his skills with both the American Hockey League's (AHL) Toronto Marlies and their parent club the Maple Leafs. In the 2021-22 season with the Marlies, he played six games, scoring two goals and adding two assists for a total of four points. He also had a plus/minus rating of minus-1. 
---
Latest News & Highlight
---
During the 2022-23 season, Holmberg played 37 games with the Maple Leafs in the NHL, recording five goals and eight assists for a total of 13 points. He accumulated 18 penalty minutes and maintained an even plus/minus rating. During the same season, he played 38 games with the Marlies, scoring 10 goals and adding 12 assists for a total of 22 points. He had a plus/minus rating of minus-7.
Related: Oilers History: The Paul Coffey Effect
Despite a lack of point production, Holmberg has a unique skill set that can help address the team's bottom-six needs. In this post, I'll make the case that he should be given a chance to show what he can do during the upcoming 2023-24 regular season.
Holmberg Might Not Be Scoring Well, But He Brings On-Ice Consistency 
Holmberg's statistics have not been remarkable, but he's demonstrated his value as a solid bottom-six depth option. Interestingly, in his NHL debut season, he scored almost as much in the NHL as he did in the AHL.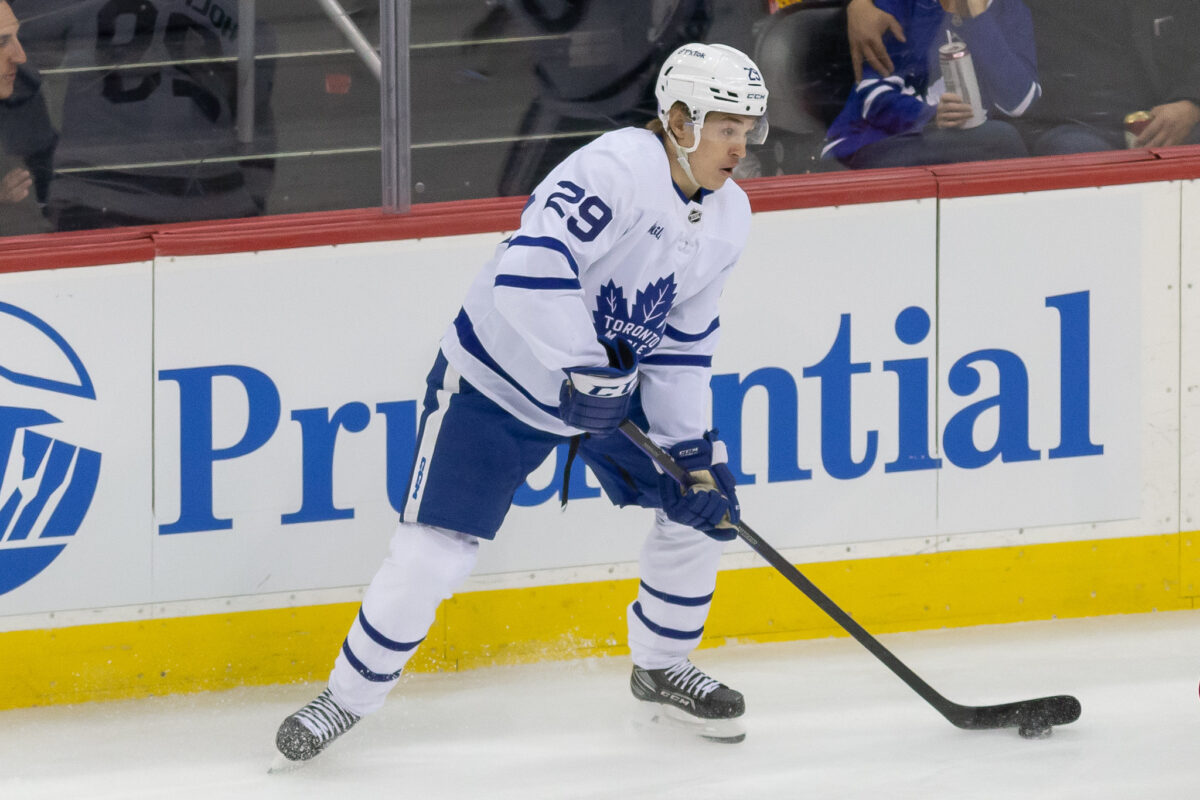 The point is that he has the ability to contribute offensively at any level he plays. Perhaps that's because he seems beyond calm, and this stabilizing demeanour keeps him level through the turmoil of on-ice back and forth. Holmberg's high hockey IQ allows him to play a responsible game. As a result of his on-ice smarts and consistent game, he's earned the trust of the coaching staff and his teammates.
Holmberg Has Offensive Potential for a Bottom-Six Player
While Holmberg's offensive numbers might not pop out to fans, they still stack up favourably against other bottom-six players on the Maple Leafs' roster. Even with his modest scoring and the few games he played, among depth forwards he has outperformed last season's trade deadline additions like Sam Lafferty and Noel Acciari on a point-per-game basis. 
Related: Top 5 Greatest Stanley Cup Playoff Upsets
Given that the Maple Leafs have struggled to find bottom-six production, Holmberg has the potential to address that issue effectively next season. While he is a restricted free agent (RFA), I don't expect him to pull a huge salary from the team when he re-signs. He's likely to be a salary-cap-friendly option.
Holmberg Brings a Balanced Skill Set
One area where Holmberg differs from other bottom-six options is his well-rounded game. He's not a hitter; however, he plays with balance. His speed and strong skating abilities make him an ideal fit alongside other bottom-six players, helping his line play a solid 200-foot game.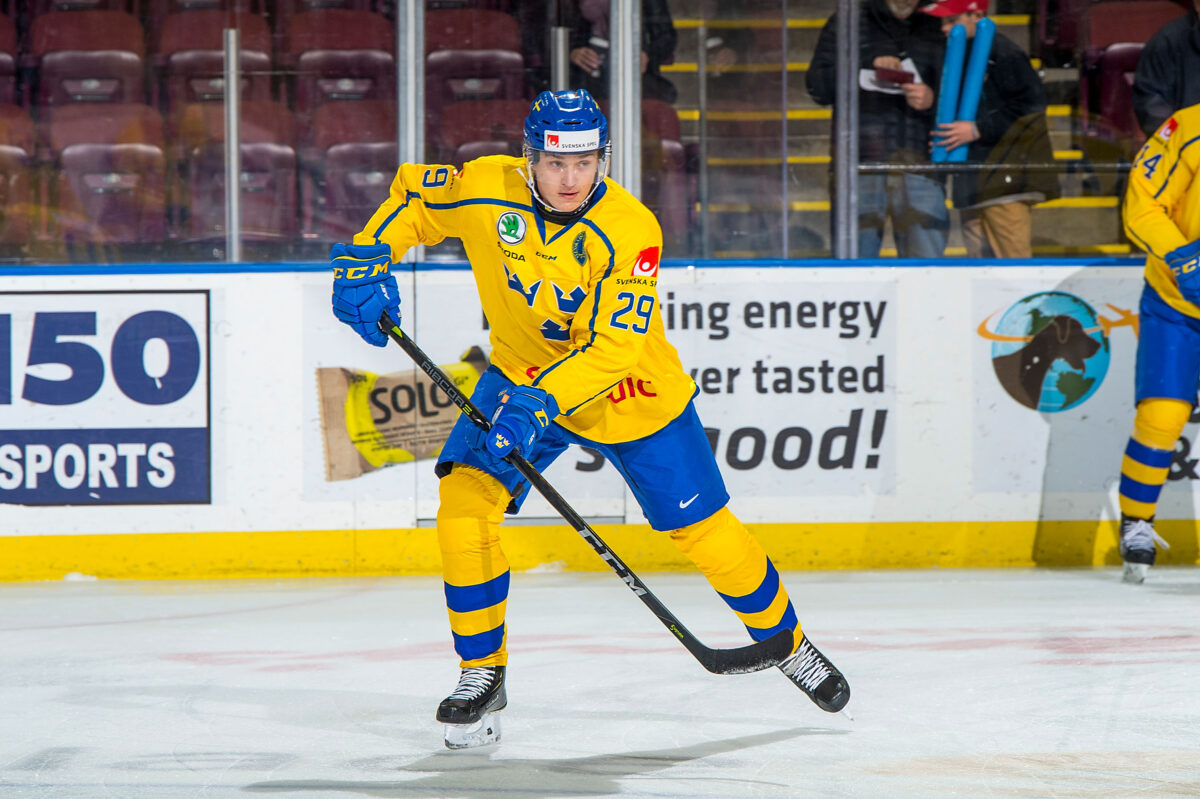 In addition, Holmberg brings experience as the playoff MVP in the Swedish Hockey League (SHL). That suggests he can elevate his game when the pressure grows higher. That kind of skill doesn't always come easy.  
Holmberg Is a Center, Which Gives Him a Leg Up
It isn't clear who might or might not be returning to the team next season. New general manager Brad Treliving has some tough choices to make and some work to do. However, the fact that Holmberg's a centre gives him a leg up on other forwards. He offers the team versatility; and, because he's a reliable player, he can be trusted not to become a liability on the ice. 
Related: Maple Leafs' Holmberg: Shining Example of Organizational Depth
Regardless of who returns, Holmberg's presence should provide a valuable depth option. His body of work has shown that he can be relied upon to be a trustworthy fourth-line centre that would allow more flexibility in the lineup.
Holmberg Has Earned Praise From Head Coach Sheldon Keefe
Despite being a sixth-round pick in the 2018 Draft, Holmberg's quickly exceeded expectations during his short time in the NHL. Early in the season, head coach Sheldon Keefe lauded Holmberg's attention to detail and flawless execution. In fact, he noted that he was unable to find any mistakes in Holmberg's game. That's a rare compliment for a rookie.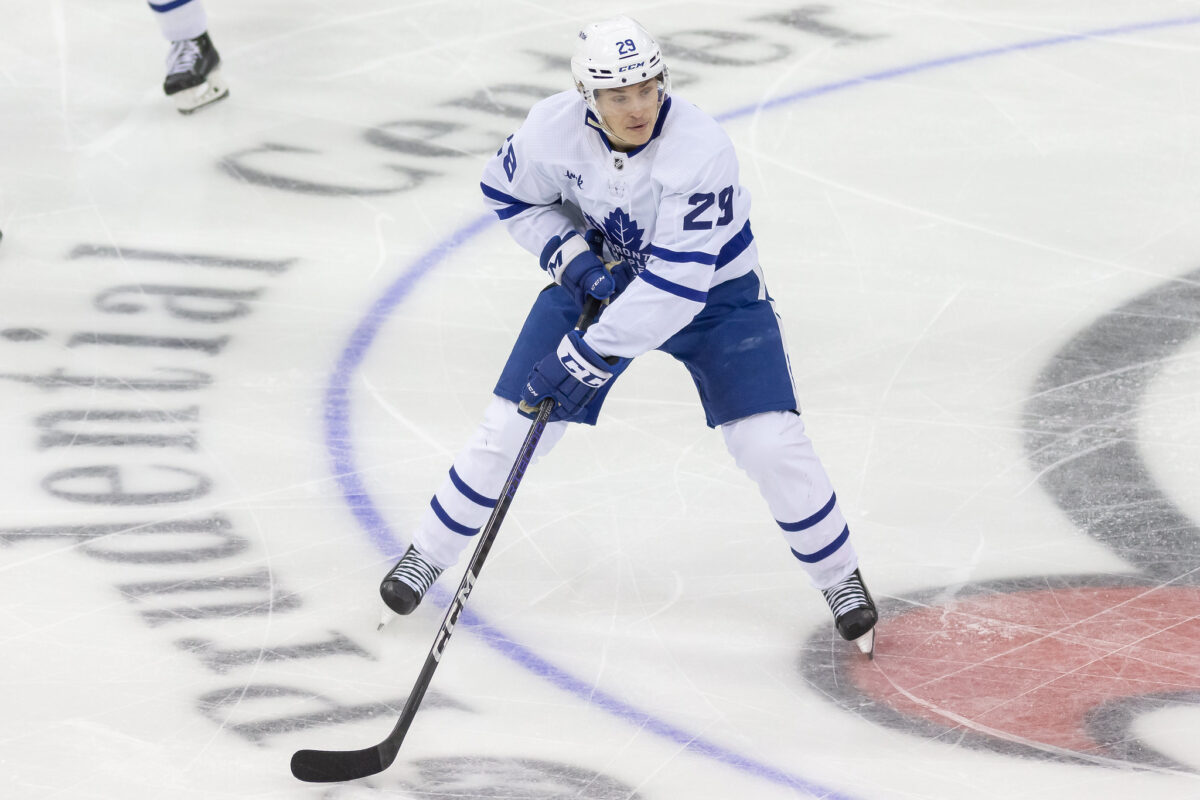 Holmberg brings stability to the bottom six. He excels in faceoffs and penalty killing while also showing offensive potential. If he continues to perform at the level he began to show last season, he'll make more experienced forwards expendable. That would help the team create much-needed salary-cap flexibility. 
The Bottom Line
Holmberg might not have gained much attention thus far, which makes sense because he's only played 37 NHL games. However, in that less than half a season, he's been a consistent and reliable performer whenever he's been placed on the ice.

Holmberg's balanced skill set, offensive potential, and calm on-ice presence make him a strong candidate for a roster spot next season. The team always needs to strengthen its depth.
Related: 3 Maple Leafs' Prospects Making Cases for Opening Night Roster
In my mind, with Matthew Knies and Bobby McMann, Holmberg should be included among the group of AHL players who get a good look next season.