The 2022-23 season was a disappointing one for the Pittsburgh Penguins. They were inconsistent all season, in the playoffs and then out again down the stretch, and finally, in the last week of the regular season, they were eliminated from the postseason for the first time since 2006.
In this series, we will look at groups of players, grade their season performance, and look at their future with the team, as the incoming general manager (GM) to be named assesses the situation. First up, we'll look at The Core: Sidney Crosby, Evgeni Malkin, and Kris Letang.
Clearly, sitting out the playoffs was not the outcome The Core expected. After all, each of them showed that they have plenty left in the tank. Unfortunately, their play was not enough to lift the team this time around.
Sidney Crosby Still Getting It Done
Even in his 18th season, Crosby produced at a level most players can only dream of. His work ethic, commitment to conditioning, and overall uncanny consistency allowed the veteran center to put up 33 goals and 60 assists for 93 points.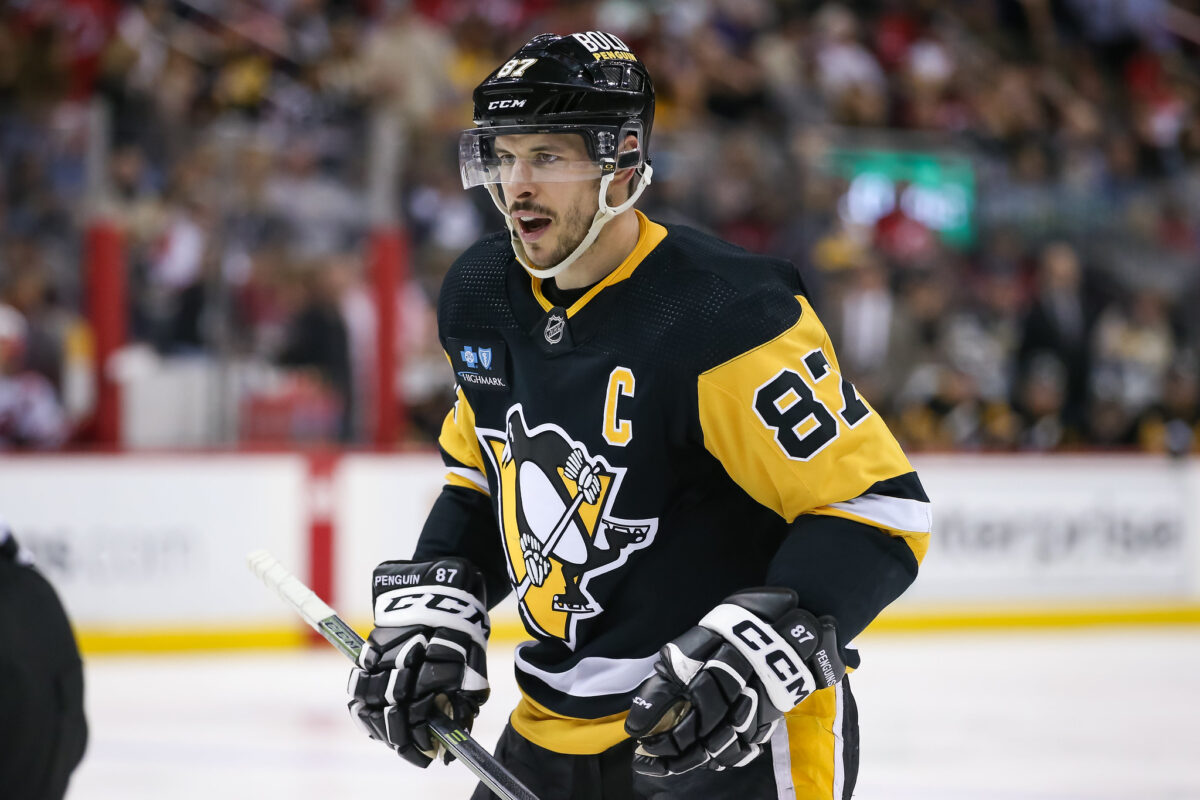 He is no longer "The Kid," but rather a long-in-the-tooth veteran, sure. But he and his 93 points at age 35 joined legends like Gordie Howe, Joe Sakic, and Wayne Gretzky as players who produced as many at that age.
Related: Penguins Need to Make the Defense a Priority
He did experience a dip near the end of the season. In seven games from March 18-30, he produced only two goals, but he was still taking the important faceoffs and contributing in all areas of the ice. Even without showing up on the scoresheet, his leadership never was in question. Crosby did what he could to drag the Penguins into the playoffs, but this season it seemed like the miracles had run out.
Final Grade: A-
Evgeni Malkin Is Still Scoring
This season came as something of a surprise, not because Malkin continued to score, but because he played a full schedule. He hadn't played all 82 games since 2009 and hadn't played as many as 78 since 2018. With him healthy for the full slate, he produced 27 goals, 56 assists, and 83 points.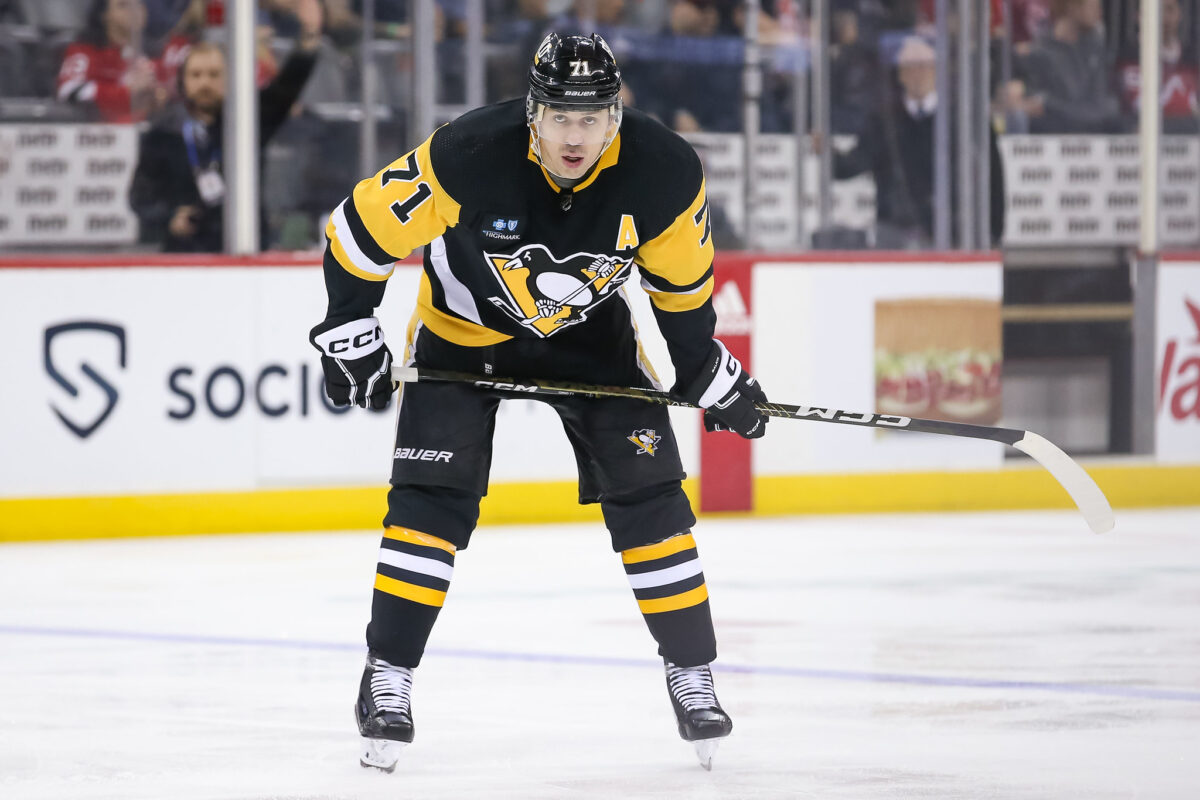 Malkin tied for the team lead with 11 power play goals and led the Penguins alone on the man advantage with 25 assists and 36 points. However, defense never being his strength, he finished with a minus-12 plus/minus rating, second worst among forwards.
As Crosby was struggling to find the back of the net during the home stretch, Malkin was contributing offensively, putting up 21 assist-heavy points in the final 22 games. Though he lacks Crosby's 200-foot game and his own goals were sorely missed over that span, Malkin's passing was instrumental in helping Jason Zucker craft a fine renaissance season with 27 goals of his own.
---
Latest News & Highlights
---
Like his production, Malkin's intensity was still there, as evidenced by his 83 penalty minutes, including 28 in an April 2 victory against the Philadelphia Flyers. It's hard to ask for more from him, but what he gave wasn't enough to push the Penguins to the playoffs.
Final Grade: B
Kris Letang Is Still a Warrior
This was unquestionably a difficult year for Letang. The two biggest tests he experienced were, of course, his suffering a stroke in November followed by the death of his father, Claude Fouquet, in December (from 'Penguins defenseman Kris Letang takes leave of absence following father's death,' Pittsburgh Tribune-Review, 1/2/23).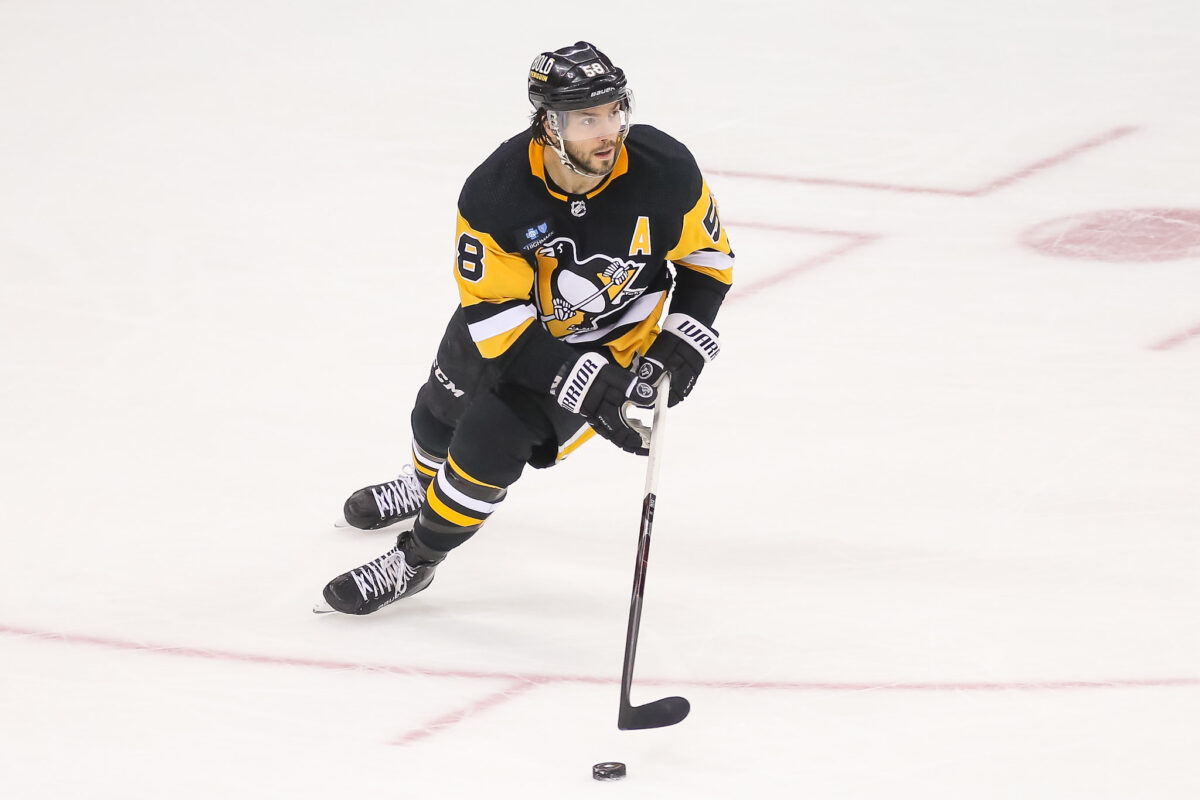 In spite of what he faced, Letang soldiered on.
No, he didn't have the remarkable production he enjoyed the year before, but in 64 games he paced the Penguins' blue line with 12 goals, 29 assists, and 41 points. He also produced well on the power play, leading team defensemen with six goals and 15 assists, third on the team overall.
But there were also turnovers, which he was second on the team to Malkin in giving up. And his minus-13 was the worst plus/minus among defensemen, second worst on the team. But then again, given what he was dealing with off the ice, things could have been much worse.
I admit I may be grading him leniently here, but I am weighing in the off-ice trauma that affected his on-ice play.
Final Grade: C+
Bottom Line
Overall, the Penguins' Core played well individually, even if they weren't able to will the team into the playoffs. It had often been suggested that if Crosby and Malkin could both just stay healthy, the rest of the NHL would have to look out. Unfortunately, that turned out not to be the case.
Still, in spite of their advancing age, all three still appear to have plenty left to give. All three are safely under contract and hope to play out their careers in Pittsburgh. The incoming GM will have to surround the trio with some youth and speed to get them back into contention. Regardless of what happens from here, one playoff absence hardly tarnishes the legacies of these three future Hall of Famers.
---
---