The 2022-23 season was a disappointing one for the Pittsburgh Penguins. They were inconsistent all season, in the playoffs and then out again down the stretch, and finally in the final week of the regular season they were eliminated from the postseason for the first time since 2006.
In this series, we will look at groups of players, grade their season performance, and look at their future with the team, as the incoming general manager (GM) to be named assesses the situation. This time, we take a break from grading the skaters and look at goaltenders Tristan Jarry and Casey DeSmith.
The Penguins' goaltending tandem was arguably the symbol for the team this past season. Their erratic play resulted in mediocre numbers overall and doomed the team to the middle of the standings in the Eastern Conference and sitting home watching the playoffs. Yes, injuries and fatigue played a role in undermining their success, but Jarry and DeSmith face questions about their future as we near the end of the playoffs, the 2023 Entry Draft, and free agency season.
Jarry Struggled with Health, Consistency
It's no secret that Jarry can be and is a very good goaltender. But this past season, what we saw was not that. And even though much of his poor play was due to injury, it was frustrating to watch nonetheless.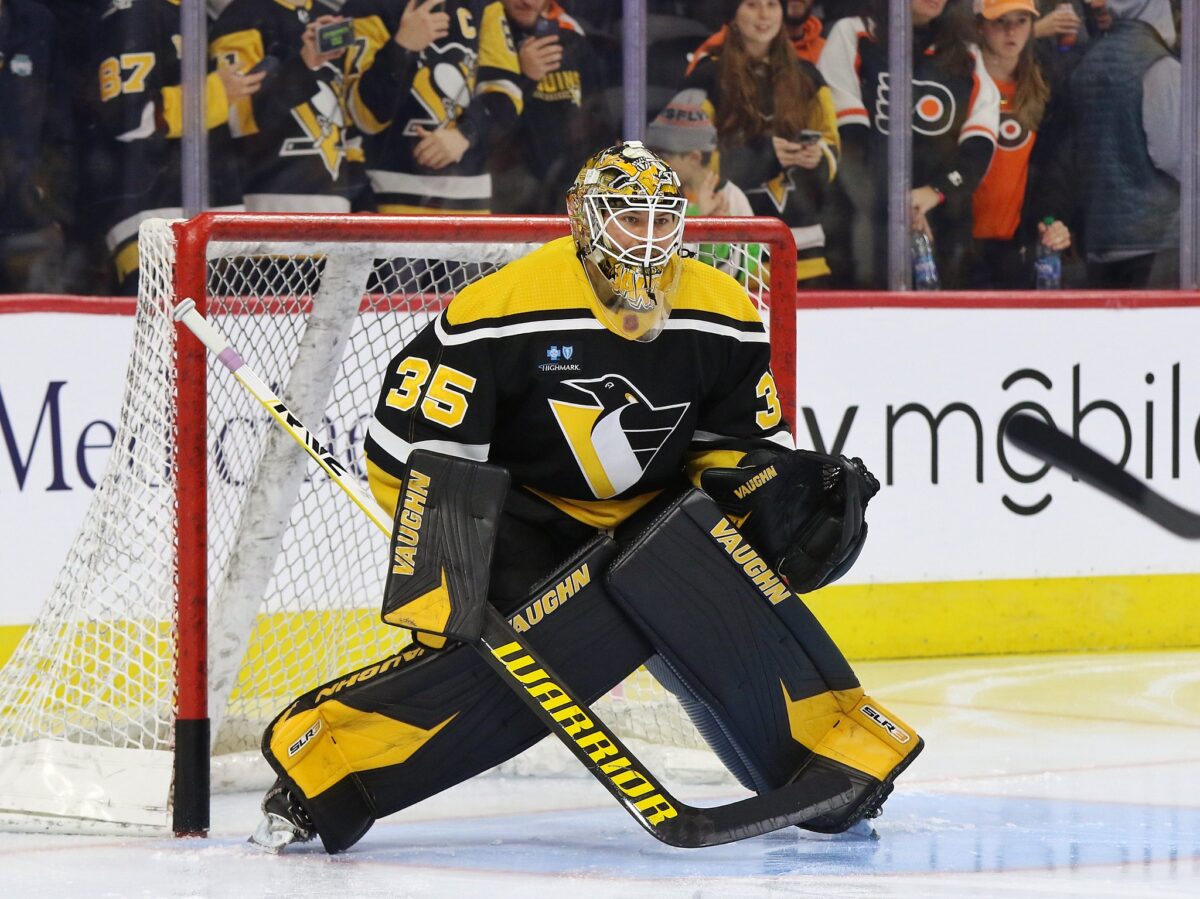 With him coming off a 2021-22 season in which he set personal bests in wins (34), shutouts (four), and goals-against average (2.42 GAA), big things were expected of Jarry in a contract year. Through the overtime (OT) loss to New Jersey on Jan. 22, the last game he would appear in because of injury for the next month, Jarry played well. He did have a higher GAA, but he had a record of 16-5-5, and his save percentage tied a career-best with a .921 SV%.
What followed, of course, was disastrous for both Jarry and the Penguins. After returning from injury, he went 4-5-1 with a .866 SV% in 12 appearances from Feb. 20 to March 20. He was chased four times in that span, one of those being a come-from-behind victory credited to DeSmith. Though they were still in the playoff picture, that stretch was as crucial to the Penguins' demise as any.
Related: Penguins' O'Connor and Poehling Deserve Another Chance in NHL
---
Latest News & Highlights
---
They slogged to the finish, with Jarry appearing in the final game of the season, a game after they had already been eliminated from the playoffs. At this point in the offseason, Jarry finds himself arguably the best free agent goaltender on the market. Unfortunately for him, Adin Hill, who will certainly re-sign with the Vegas Golden Knights, is providing a shining example of how to play in a contract year with his performance in the playoffs.
Final Grade: C-
DeSmith Was Down Then Up in Relief
DeSmith has been a reliable, at times very good, backup goaltender. The issue he faced this year was likely too heavy a workload, especially considering the questionable defense the Penguins iced in front of him.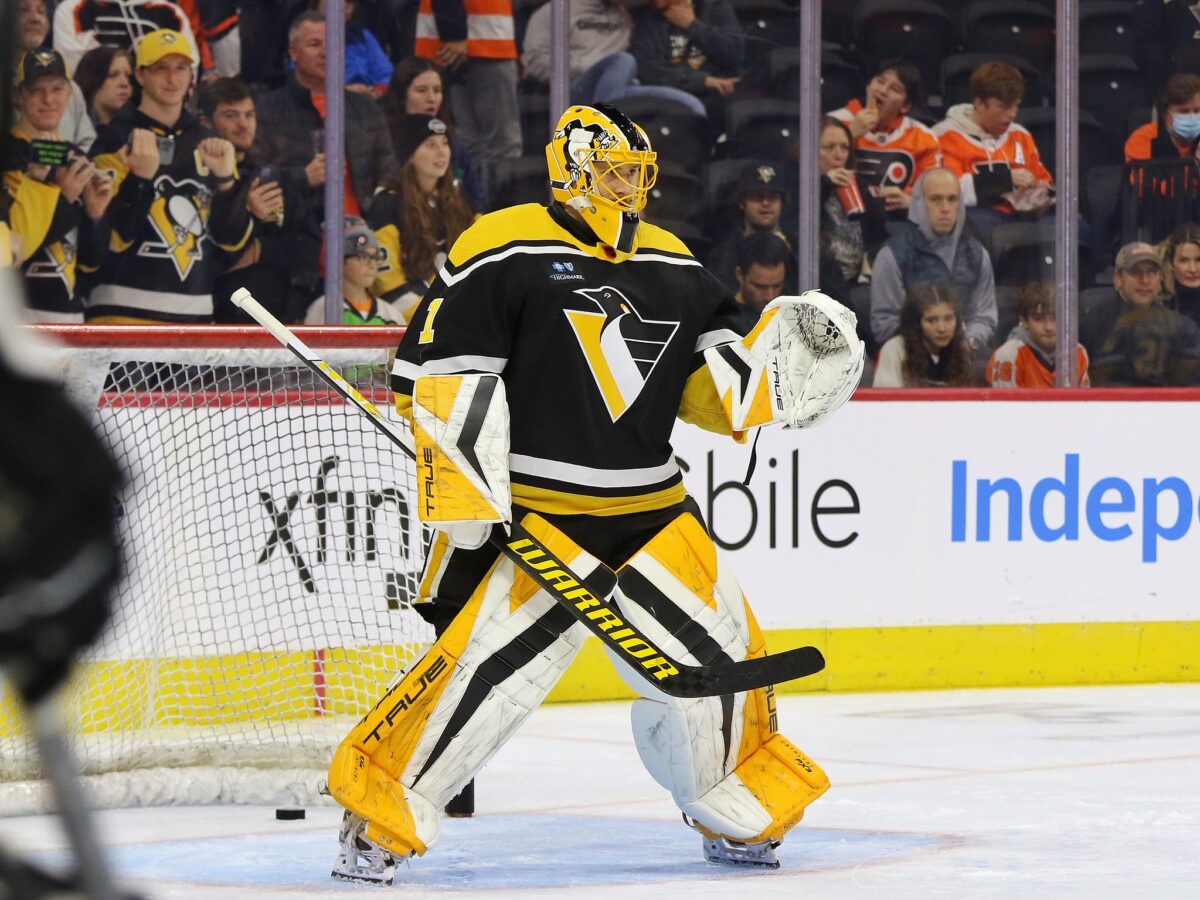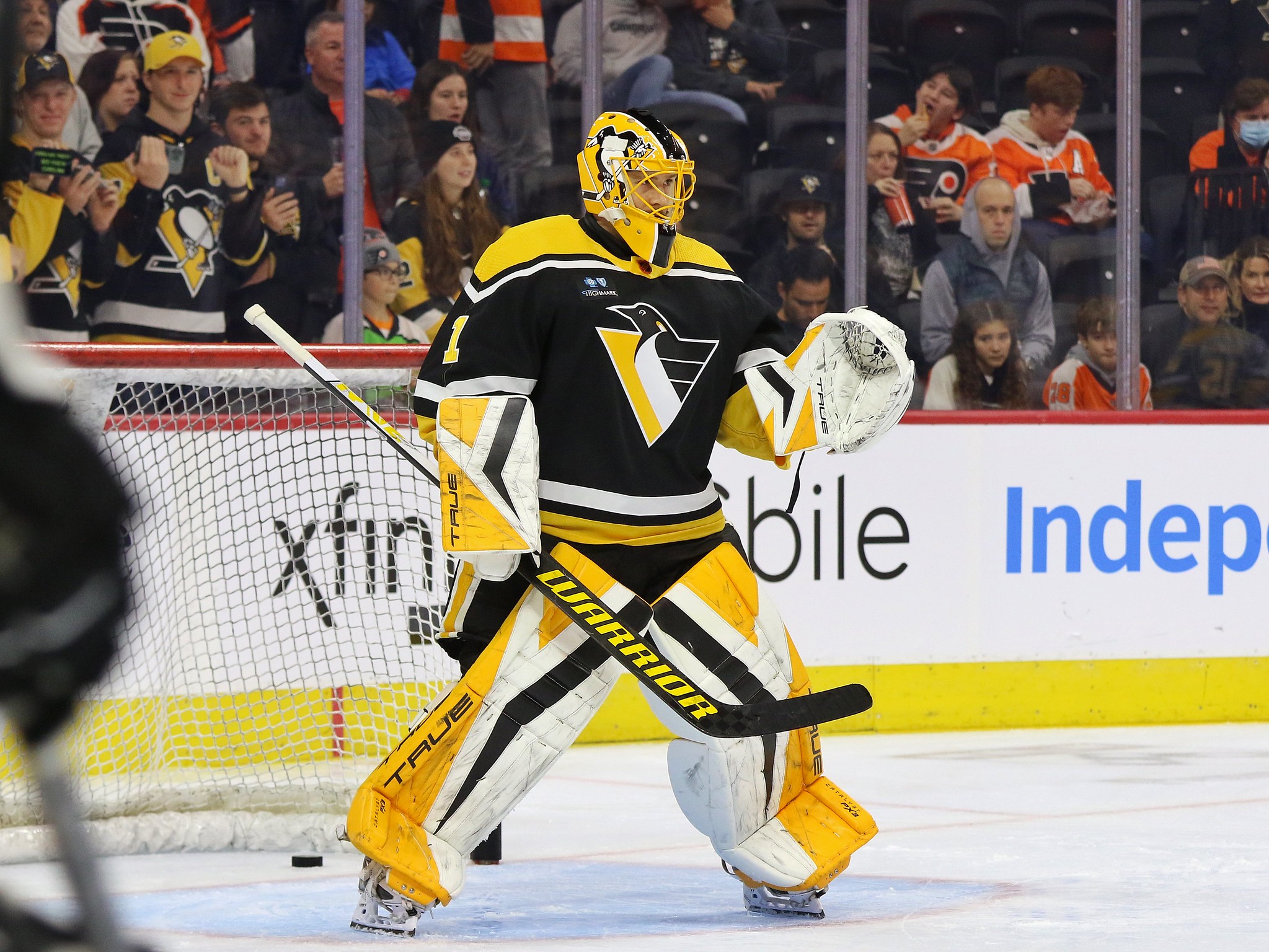 Yes, his GAA has climbed over the last two seasons, which is as much a function of the NHL's overall scoring trends and the aging Penguins. He too is 31, and his record of 15-16-4 was nothing to cheer about.
However, DeSmith did perform admirably in the aforementioned stretch following Jarry's return. He stepped up, replaced Jarry in those four games, and posted a .922 SV%. His best performance arguably was the March 7 OT win against the Columbus Blue Jackets. He came in after Jarry surrendered four goals in 22 minutes and then slammed the door.
The issue is not whether DeSmith can play – the talent is still there. The question is how much is too much. He has one year left on his contract, and with new management coming in, it's anyone's guess what moves they will make in net.
Final Grade: C
Bottom Line
It was indeed a trying year for the Penguins and their goalie situation. And it had to be at least a little frustrating as the team sat out the playoffs while their two former top goaltenders, Matt Murry and Marc Andre Fleury, outperformed their tandem and then qualified. Fleury, for one, extended his personal streak of postseason appearances to 17 as his former teammates' ended.

With the rumor mill heating up this past week regarding the availability of quality goaltenders, including Winnipeg Jets' starter Connor Hellebuyck, Penguins fans will surely be interested in where the 2020 Vezina winner will land. And even if they don't land Hellebuyck, or the price tag is too high, other goalies may be available, such as Carter Hart from cross-state rivals the Philadelphia Flyers.
So this offseason, Kyle Dubas and the Penguins management team have plenty of work to do, from revamping the blue line to shoring up the goaltending. And with rumors suggesting Jarry will be on the move through free agency, signing a healthy, reliable starter will be of utmost importance.
---
---