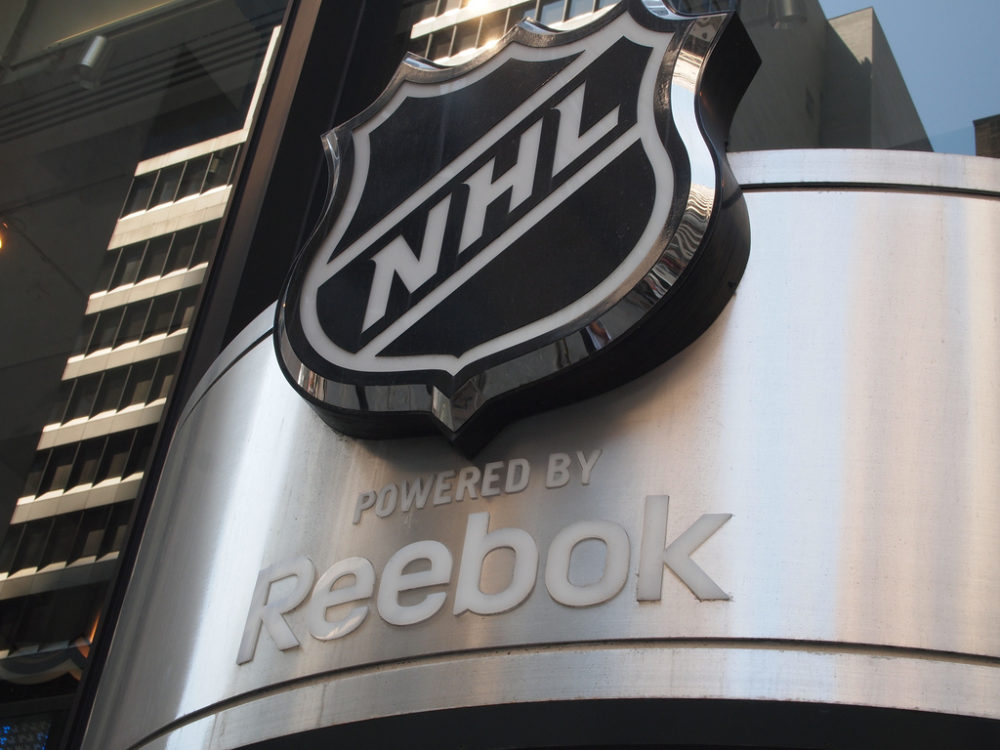 The NHL Players' Association, led by Executive Director Donald Fehr and supported by a cast of its biggest stars, issued its first proposed version of a new Collective Bargaining Agreement to the NHL Tuesday.
Their plan promised reasonable concessions and seemed to aim not for systemic upheaval as proposed by owners in July, but to simply avoid breaking what they thought they had fixed seven years ago.
Fehr, from David Pagnotta at The Fourth Period,
"Under our alternative proposal, essentially the players have indicated that they will take a reduced share of HRR, going forward, for the next three seasons," Fehr said. "That would be based on a reduction from what would be produced otherwise under the current formula with the league growing at traditional rates that it has for the last seven years.

"We also propose significantly expanded, more aggressive, and more targeted revenue sharing. The purpose of this is to help clubs and ownerships groups which may need it. Under our proposal, revenue-sharing could reach, and probably would reach, more than $250 million, per year.

"In essence, when you boil it all down, what we're suggesting is that the players partner with the financially stronger owners to help stabilize the industry and assist the less financially-strong ownership groups."
Unlike the 2005 work stoppage, which was spurred on by waning revenues and an unwatchable product, this version of the CBA will be crafted in an era of unprecedented prosperity for the league.
The NHL has seen record growth in revenues and popularity in the seasons since the  2004 lockout, last confirmed by reported 2012 league revenues of more than $3.3 billion. That's up from $2.1 billion in 2005-06, an increase of some 64 percent that improved in each season between 2006 and 2012.
The Pittsburgh Penguins are one of only a handful of teams to see their own growth outpace that of the NHL in that span.
Since 2006, Pittsburgh has grown on the strength of marquee names, a new arena and a revitalized fan base that owes no small debt, as it always has, to the work of Mario Lemieux. In that time the franchise has almost doubled in value, from $133 million in 2006 to $264 million after the 2010-11 season.
So how would proposed changes in revenue sharing and revenue-dependent salary scaling affect the Penguins? Perhaps not very much.
Among the major changes in the NHLPA presentation were great enhancements to revenue sharing and player salary rollbacks that are tied to league revenues. As Fehr stated after the meeting, those concessions could mean putting as much as $250 million per season into the revenue sharing pool, with hockey-related revenue (HRR) player givebacks ranging from a predicted $465 million to as much as $800 million, depending on annual league revenues.
Revenue sharing is a sticking point amongst owners and the Players' Association officially, and quite publicly, extended the first olive branch to that end.
So will the Penguins, who annually spend to the ever-increasing salary cap ceiling, be one of the big contributors to hockey's revenue welfare program?
If revenue sharing is to be tied to operating income, the answer might be no.
It's important to note that while the Penguins are a healthy organization with the 9th-best franchise valuation in the NHL (6th-best amongst U.S. teams), they are not among the league's rich in terms of yearly incomes. Cap-ceiling payrolls and the $321 million CONSOL Energy Center have led to increasing costs.
According to the Forbes report, the Penguins have operated at losses in each of the last two posted years—$1.6 million in 2010 and $200,000 in 2011 (figures for 2011-12 were not yet available). Pittsburgh posted operating incomes worth a combined $21.3 million in the four seasons prior.
The specifics of revenue sharing as proposed by the league had not been released with yesterday's announcements. However, it's a safe bet that the Penguins won't be paying into revenue sharing like the Maple Leafs or Canadiens, teams which reported operating incomes of more than $80 million and $40 million in 2011, respectively.
And of salary rollbacks? The proposed CBA would call for player reductions in dollar share of HRR, so long as league revenues continue to increase at a rate commensurate to increases in recent seasons.
Aaron Ward of TSN first broke down the scaled decreases, as reported by Yahoo! Puck Daddy,
According to Aaron Ward, the reduced share would be structured thusly: "Year 1 will increase by 2%, year 2 by 4%, and in year 3 by 6%. If Revenue growth exceeds 10%, anything over 10% is subject to 57% that exists under present system."

This could be anywhere from $400-$800 million dollars the players are giving up, depending on revenues.
Players appear to be willing to scale back future paydays in order to prevent a work stoppage, though they likely won't go as far as reducing current levels of pay like the owners proposed (from 57 percent of HRR to 46 percent).
Penguins management might benefit from such rollbacks. While the ownership group makes its money from more than just hockey, their operating incomes have decreased in fairly equal proportion to the rise in player salaries over the last handful of seasons.
That's not to say that the team won't continue to spend to a salary cap ceiling (or perhaps even into luxury tax territory, should it become available). But player payroll is one of Pittsburgh's biggest expenses.
If that expense can be reduced in ways players have already said they are willing to accept, it's hard to imagine Penguins management staying on the cry-poor side of the NHL owners' table throughout these negotiations.