The fantasy hockey draft season is fast approaching. It is the time of year to set your keeper players, pick up the latest edition of your favorite magazine and start scouring for that pool buster pick. The ever elusive pick which will make you the envy of your peers and elevate you to the stature of equally liked hockey minded greats such as Bob Mackenzie, Scotty Bowman, and Ken Holland.
Last year such picks may have included players such as Matt Read, Craig Smith, or Adam Henrique. Players who emerged from way under the radar to help savvy fantasy GM's fill out their roster with cheap late picks that piled up more points than their peers mid round picks.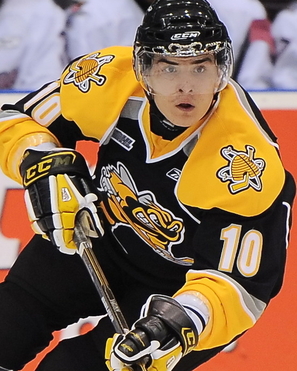 There are several well known and prominent prospects and rookies who are this years favorites to contend for the Calder trophy. Nail Yakupov, Jonathan Huberdeau, Mikael Granlund, and Chris Kreider to name but a few. Picking these players however will not impress your GM counterparts or command their respect and admiration. You would also be hard pressed to find any such names still available in late rounds of any self respecting fantasy league. That is why I have dug a little deeper for you.
The ultimate fantasy hockey draft question is; who will it be this year?
The answer is never easy, and depending on the size and type of your fantasy league the answer may vary. Many pools are very deep and include a prospect or farm bench or team. Other leagues may only include the top 100 players as keepers. With that in mind I have compiled a list of ten players who have the potential and the opportunity to be this year's sleeper breakout player in a variety of pools. Here they are in no particular order.
1. Cody Eakin, C 21 Dallas Stars
Being recently acquired from the Washington Capitals in a deal for Mike Ribeiro gives Eakin a fresh start, and the injury to Derek Roy provides him with a bonus opportunity to start the year on the second line.
2. Zack Kassian, RW 21 Vancouver Canucks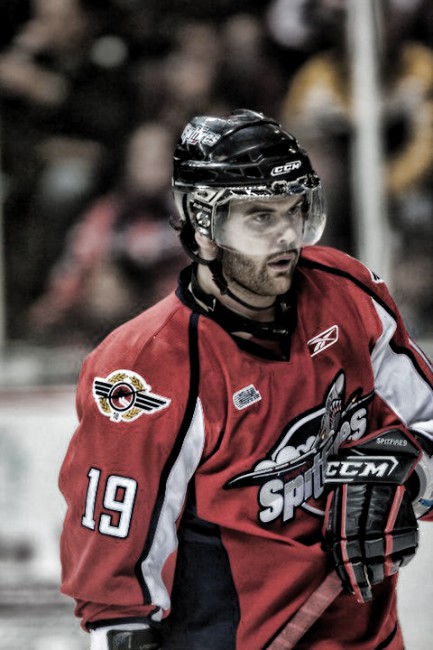 The Canucks paid a hefty price in Cody Hodgson to acquire Kassian. The plan is to see if he can claim the spot on the Sedin line and play the role of enforcer. Kassian is very capable of that, and also has the skill to keep pace offensively. Kassian has fought hard his whole life to get his career to where it is today and will continue to do so.
Zack Kassian first goal as a Canuck
3. Eric Tangradi, LW 23 Pittsburgh Penguins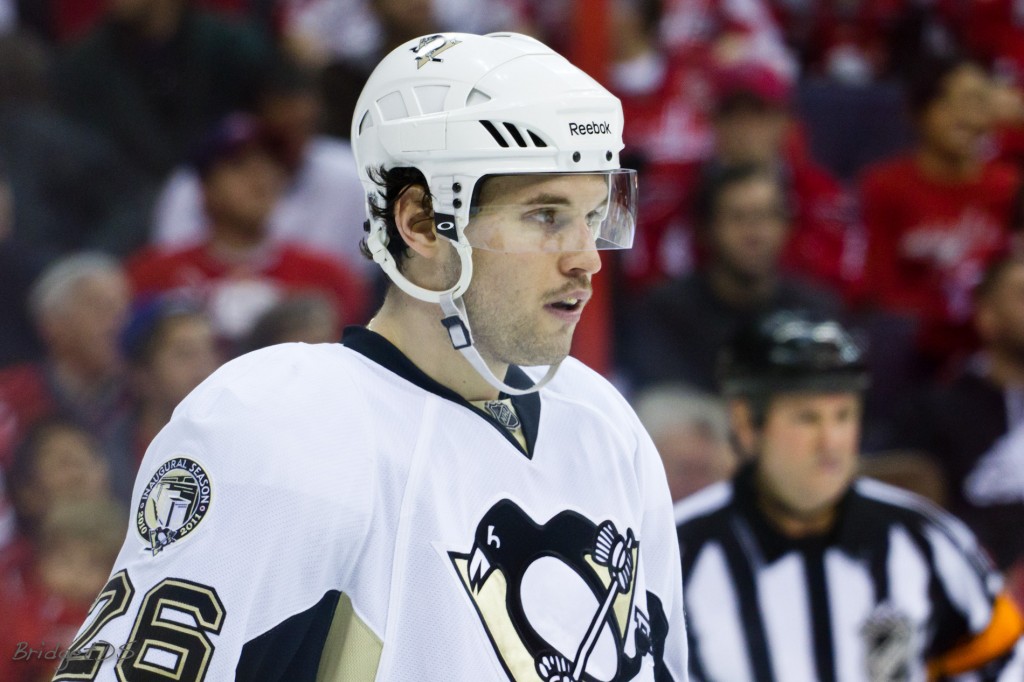 The penguins would love the 6'4, 221 Lbs Tangradi to muscle his way onto the top six in Pittsburgh. He has split time between the AHL, and NHL and for him to play full time in the NHL likely means in a top six role and on the power play. In Pittsburgh, that could have the makings for a major fantasy breakout.
4. Erik Gustafsson, D 23 Philadelphia Flyers
In the 2010-2011 AHL season, Gustafsson nearly led Adirondack in scoring as a first year pro. Gustafsson had a strong playoff as he produced a goal and an assist in his seven post season games while posting a plus-4. With the depleted Flyers blue line missing Chris Pronger, Andrej Meszaros and Andreas Lilja the door is wide open for Gustafsson.
5. Gabriel Bourque, LW 22 Nashville Predators
The rookie was a mid season call up and a healthy scratch three times. But he finished very strong playing the final 22 games in which he scored 13 of his 19 points. Similar to Craig Smith in that he is small but highly skilled.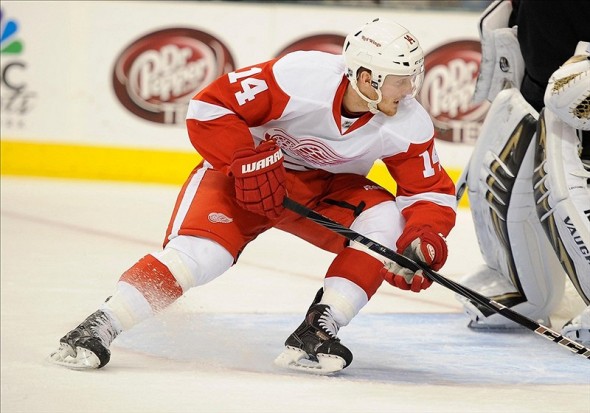 6. Gustav Nyquist, LW 23 Detroit Red Wings
Of all the talented prospects Detroit owns, of the forward ranks 23 year old Gustav Nyquist is the most NHL ready. He has the potential to play in the top six, and once injuries present the opportunity, he may not let it go.
7. Jordan Caron, LW 21 Boston Bruins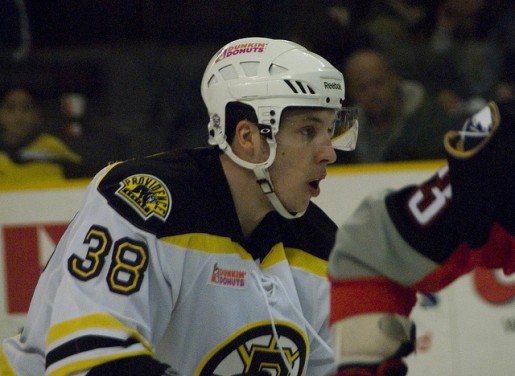 The Bruins let Brian Rolston and Pouliot go because Caron is ready to play full time on the third line. With a full season, he could score 20 goals and flirt with 45 points. Caron is fulfilling his first round pick expectations.
8. Jeremy Welsh, C 24 Carolina Hurricanes
Was signed out of college by Carolina and got in for the final game of the NHL season. Coach Kirk Muller really likes his size, attitude and potential and feels there is an opportunity for Welsh to make the team.
9. Viktor Fasth, G 30 Anaheim Ducks
Anaheim signed Fasth out of the Swedish Elite League where the 29 year old is coming off back-to-back seasons as the leagues top goalie. Goalie guild's Justin Goldman thinks Fasth will push Jonas Hiller for starts.
10. Patrick Maroon, LW 24 Anaheim Ducks
Maroon is a massive 6'4", 225 pound winger who can also score. His AHL point totals the past three seasons are trending up. His 74 points in 75 games with Syracuse should earn him a serious look at training camp for the third or second line left wing position. It is now or never for the 24 year old.
Honorable Mention
I gave serious consideration to including these players, and so should you. Corey Conacher (Tampa Bay), Anton Khudobin (Boston), Matt Fraser (Dallas), and Matt Donovan (New York Islanders)
And for those of you fantasy hockey extremists out there, here is a name that is worth looking into; John McFarland of the Florida Panthers. He will likely play next season in the OHL as an overage with the powerhouse Ottawa 67's. McFarland applied for, but was declined OHL exceptional status and the 6'0", 192 Lbs second round pick by the Panthers just may sneak into the NHL and realize his former blue chip potential.