Craig Anderson will go down as one of the best goaltenders in the history of the Ottawa Senators, according to Pierre Dorion, his former general manager. Regardless, the NHL is a 'what have you done for me lately' business, and the Senators decided they needed to refresh their crease and brought in ex-Pittsburgh Penguins netminder, Matt Murray. The Penguins should do themselves a favour and keep an eye on Anderson as training camp approaches. He's an unrestricted free agent who would fit well with the club.
Anderson will turn 40 next season but has offered no indication that he is ready to hang up the pads. He is coming off a down season with the struggling Senators, who were a young team that left their goaltenders out to dry on a regular basis. He finished 2019-20 with a .902 save percentage (SV%) and a 3.25 goals-against average (GAA), numbers that don't jump off the page.
However, he finished the 2017 campaign with a 2.27 GAA and a .926 SV% including an impressive playoff run that saw him appear in 19 games and post a 2.34 GAA and a .922 SV%. Sure, that was three seasons ago, but that's also when Anderson was expected to carry a starter's minutes and bear the pressure of performing each and every night. As a backup in Pittsburgh, that wouldn't be the case at all.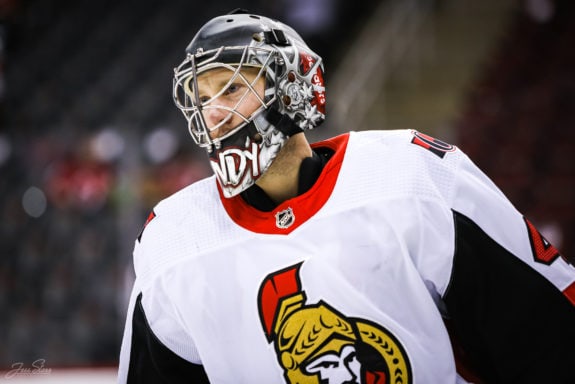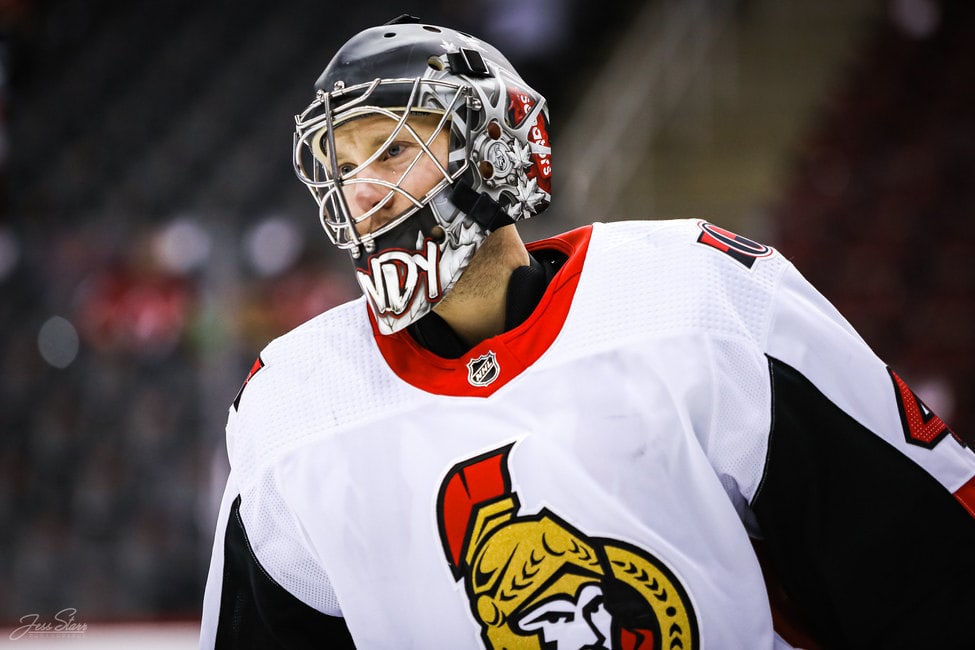 Penguins general manager, Jim Rutherford decided Tristan Jarry was 'the man' and awarded the 25-year-old a new three-year contract worth $3.5 million per season. Rutherford then dealt Murray to the Senators, in a move that created cap space and gave Murray a new lease on life. Why didn't the Penguins trade for Anderson when they shipped out Murray? Luckily they didn't have to go that route.
What Does Anderson's Next Contract Look Like?
Anderson's last deal paid him north of $4 million per season, however, don't expect him to receive figures in that ballpark, or even in the parking lot of that ballpark. Any deal for Anderson will be for one-year at the league minimum of $700,000. The Penguins have a full 23-man roster and roughly $1.3 million in cap space, so Anderson could be added at that price before training camp starts in late December or early January.
What Other Options Do the Penguins Have?
Casey DeSmith, please raise your hand.
The 29-year-old DeSmith turned heads a couple of years back and signed a three-year contract with the Penguins that pays him $1.25 million per season. At the time, Jarry hadn't yet arrived onto the scene, and the Penguins were trying to solidify backup options for Murray. The move then was a touch of a head-scratcher, and now Rutherford looks like a genius by having DeSmith in his back pocket, signed for a reasonable price.
DeSmith played last season with the AHL's Wilkes-Barre/Scranton Penguins and appeared in 41 games, posting a 2.92 GAA and a .905 SV %. He's played in 50 career NHL games since 2017 and has performed well. In his most recent season in 2018-19, DeSmith finished with a 2.75 GAA and a .916 SV%. Those are respectable numbers, but given his lack of NHL experience, if Jarry struggles or is injured, is the 29-year-old DeSmith good enough to fill in?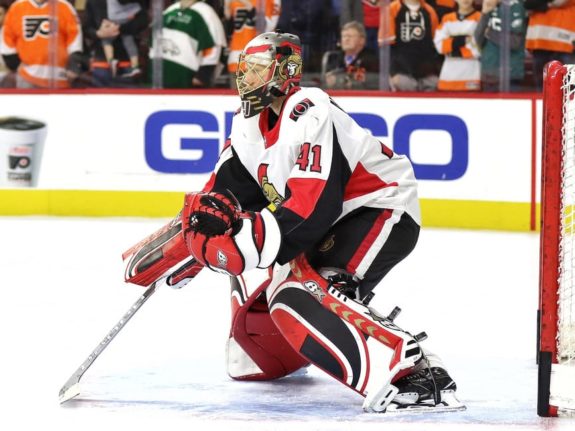 Anderson should be on Rutherford's radar as a solid backup option. Given the expected 48-game season, the potential injuries that we could see, and the uncertainty given the COVID-19 pandemic, goaltending depth is going to be vital for any team's success. The Penguins have limited options and lack veteran stability. Hopefully, Rutherford calls before the retirement hotline picks up.
---
---