The Pittsburgh Penguins have sent forward Conor Sheary and defenseman Matt Hunwick to the Buffalo Sabres in exchange for a conditional fourth-round pick in 2019, the Penguins announced Wednesday. The pick can become a third-round pick if Sheary scores 20 goals or 40 points in the 2018-19 season or if the Sabres trade Hunwick prior to the 2019 NHL Entry Draft.
The Penguins have acquired a conditional 2019 fourth-round draft pick from the Buffalo Sabres in exchange for Conor Sheary and Matt Hunwick.

More details: https://t.co/oOxslxvQ3W pic.twitter.com/AmAMKW2a91

— Pittsburgh Penguins (@penguins) June 27, 2018
On paper, this deal appears to be a cap-dump for the Penguins who are now out from under the $3 million contract for Sheary and $2.25 million for Hunwick that both last through the 2019-20 season. While Sheary has been a solid player for the Penguins since being signed as an undrafted free agent, the 26-year-old simply wasn't a core player in the Penguins offense anymore and with the team looking to shed some salary, packaging him to unload Hunwick's salary for minimal return was the call the team made. It's hard to argue with their team-building strategy given their massive success in recent years.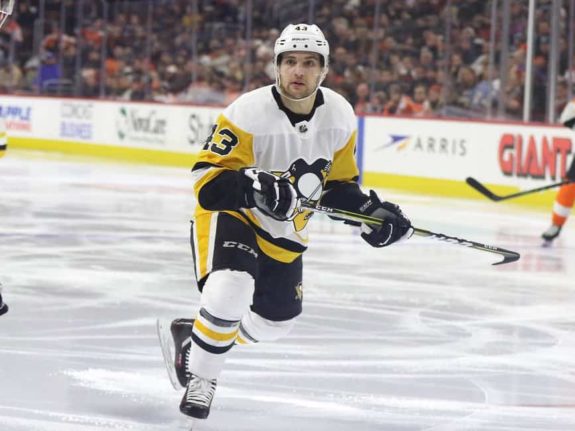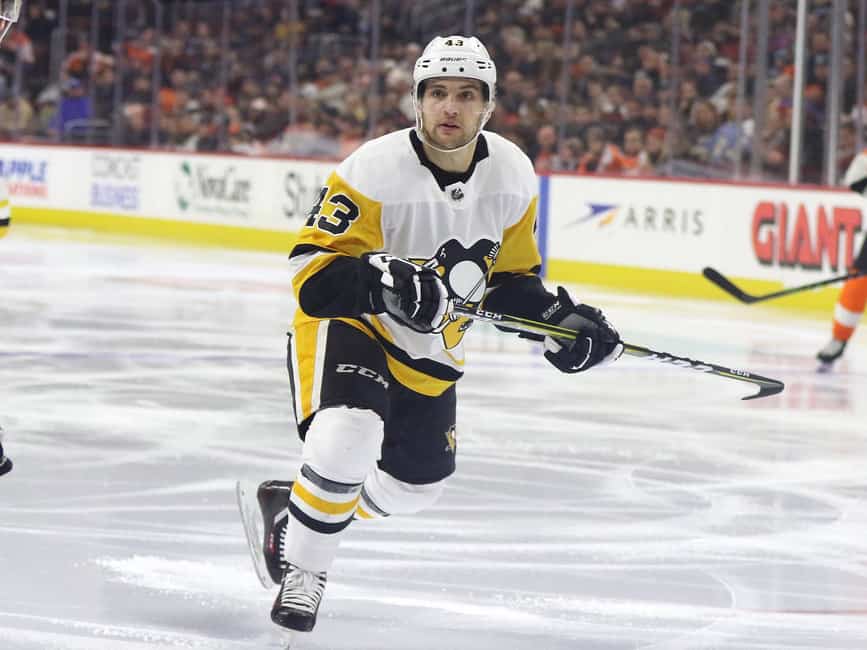 In Sheary, the Sabres are getting a player in the prime of his career who has scored 48 goals and 93 points in 184 games at the NHL level. A standout with Wilke-Barre/Scranton in the AHL, Sheary's first break in the NHL came in 2015-16 when he played in 44 games and scored seven goals and 10 points while adding another four goals and 10 points in 23 games in the postseason.
Sheary's best season to date came in 2016-17, his sophomore season, when he would score 23 goals and 53 points in 61 games. His second season remains the only one in which he scored either 20 goals or 40 points – both triggers for the condition on the draft pick. Taking a step back in 2017-18, Sheary scored only 18 goals and 30 points in 79 games. in 2017-18 and his role was diminishing on the Penguins.
While Hunwick has been a serviceable defender in his career, the 33-year-old was just too expensive for what the Penguins needed of him and removing over $5 million in total salary in one trade is something the team needed to do. A journeyman who has played for five different teams and 521 games prior to joining the Sabres, Hunwick has scored 25 goals and 117 points in his career with a total of 25 postseason games worth of experience in 10-plus seasons.
For the Sabres, taking on a veteran like Hunwick certainly has its benefits in the locker room and getting a player like Sheary who could still have another breakout season and prove his worth for such a minimal cost was a no-brainer for the team.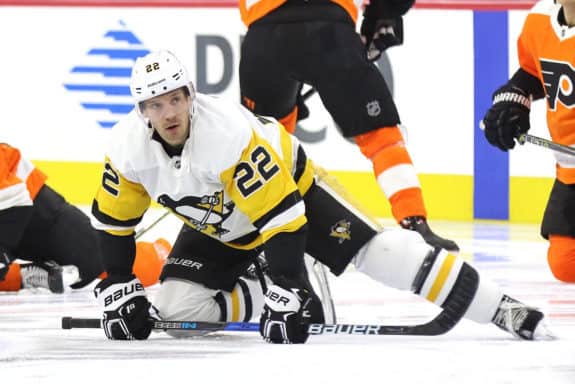 The Sabres are ready to turn a new-leaf in 2018. With Rasmus Dahlin in the picture and a veteran like Hunwick in the fold to help teach him the ins and outs of being a defender in the NHL, a very busy offseason in Buffalo appears to be fully underway.
Brandon Share-Cohen has covered the NHL and various professional sports for seven years. Working with The Hockey Writers, Brandon works extensively on covering the Boston Bruins in addition to his role as the News Team Lead.