The New Jersey Devils have long been known for accountability at the top.  Just ask John MacLean, Claude Julien, Larry Robinson (twice) and Robbie Ftorek.  That is especially the case for Ftorek, who was fired with just eight games to play in the 1999-00 season and Julien, who in 2006-07 guided the Devils to their highest point total (107) since their last Stanley Cup winning year of 2002-03.  So with such high standards and expectations, where does that put their current bench boss Pete DeBoer?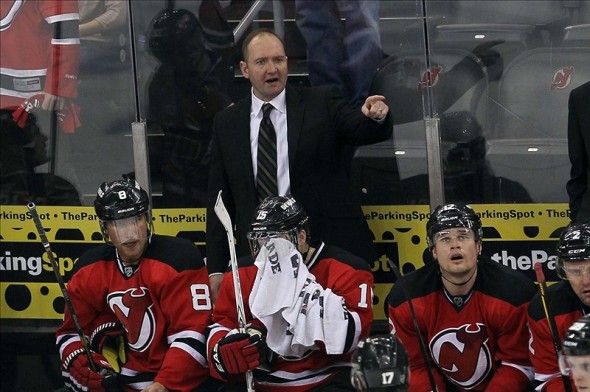 As of this writing, New Jersey sports a record of 24-22-5-8 (61 points).  Good but not quite good enough.
If one is making the case for DeBoer, he has his club within striking distance of a playoff spot, despite a minus eleven goal differential.  Plus, I don't have to tell you that since DeBoer's first year at the helm, the club has lost Zach Parise, Petr Sykora, David Clarkson and Ilya Kovalchuk.  Sure, players like Jaromir Jagr, Michael Ryder and Ryane Clowe have offset the loss of Sykora and Clarkson but guys the ilk of Kovalchuk and Parise don't just grow on trees.
Having said that, there is an argument to be made that DeBoer leans a bit too much on his veterans and leans on them to a fault.  No, not riding a "top heavy lineup" but veteran players in general, regardless of production.  For example, in the first half of the season, Martin Brodeur played 23 games and Cory Schneider played 18.  Although in fairness, Brodeur is the face of the franchise and a future Hall of Fame goaltender.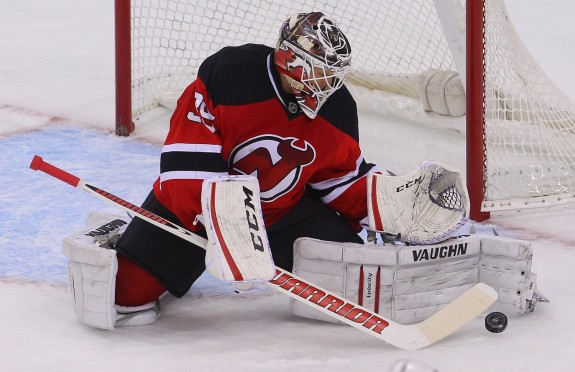 This has led to questions of whether or not the coach can handle and develop young players.  Back during the 2010-11 campaign, when Jacques Lemaire took over for MacLean, some young players, namely Mattias Tedenby, Nick Palmieri, Mark Fayne, Jacob Josefson and Vladimir Zharkov, seemed to be making some progress in the right direction.  From that group, only Fayne and Josefson remain on the current roster and Tedenby is in the AHL with the Albany Devils.  Some of this stems from inconsistencies and injuries but on the whole, it can't be all of them.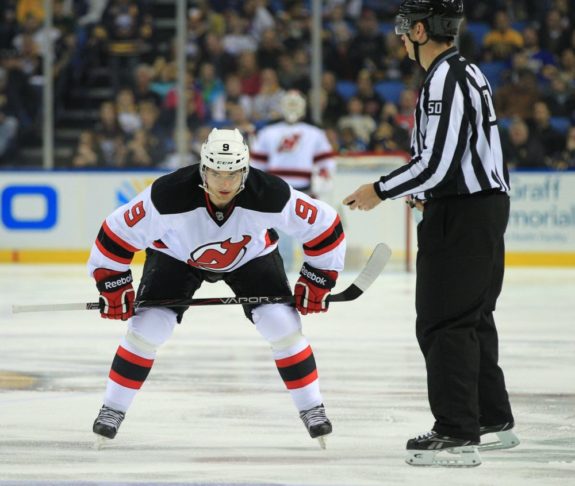 I know the counterargument to this is going to be Adam Henrique.  Yes Henrique was a Calder Trophy finalist under DeBoer in 2011-12 and we're all keen on his playoff heroics.  Figure this though, the season before, Henrique was able to have a full year of professional development at AHL Albany, where he netted 25 goals and notched 25 assists under Rick Kowalsky.  Before you jump on me citing AHL stats, there is something to be said for actually developing these guys for a full year.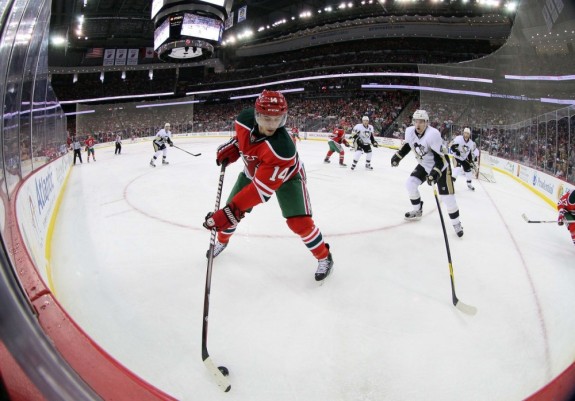 Look at how the Devils developed in the 1990's.  The following players were important to the success of the Devils or had successful NHL careers and they all had significant development at the AHL level.  Patrik Elias (134 games), Colin White (205 games), Cale Hulse (198 games), Brad Bombardir (194 games), Sergei Brylin (150 games), John Madden (149 games), Steve Sullivan (143 games), Kevin Dean (143 games), Willie Mitchell (110 games), Sheldon Souray (89 games) Zach Parise (73 games) and Brendan Morrison (72 games).  I get that a lot more players are able to make the jump straight to the NHL these days but it makes one wonder if some of these players mentioned above, had been given a full season of professional hockey at the AHL, in order to develop.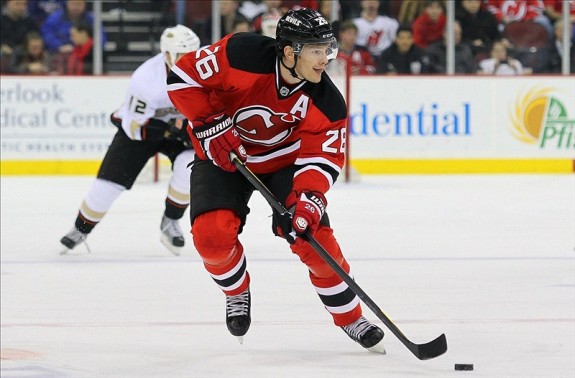 Having said all of that, the Devils have young players who have paid their dues and need to be playing regularly.  They have high picks, whom the club should be finding ways to get more out of.  This is especially true on the blue line.  Yes defencemen can take longer to develop but a guy like Eric Gelinas has paid his dues.  A lottery pick like Adam Larsson should be getting regular minutes in either New Jersey or Albany but not sitting as a healthy scratch.  At some point you have to let these guys fail, learn from their mistakes and work through them.  Though this appears to be the case with a guy like Jon Merrill.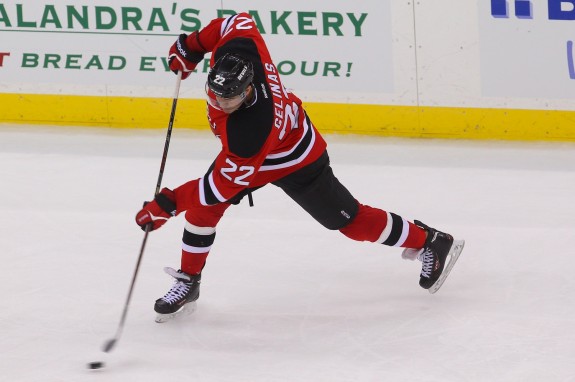 Of course at this stage in the game, if you're going to entertain a change, you have to come up with something better.  Given the Devils system, style, schedule and potential to hit the reset button with a healthy roster, the players still seem to be battling and playing all out for DeBoer.  Perhaps with a little help from upstairs at the trade deadline, DeBoer and the Devils will prove the doubters wrong.
Check out our partners at TiqIQ for the best deals on New Jersey Devils tickets for all 2013-14 games.