When I found out that Phil Kessel wasn't going to have any sort of public Cup parade in Toronto, I laughed to myself. What a move by Kessel, to bring the Stanley Cup to the city that he was supposed to win it in, and not let the fans get a glimpse. For a moment, I thought it was the ultimate heel move, sticking it to the fanbase who helped drive him out-of-town. But then, some pictures surfaced, showing that Phil did share the Cup with the fans after all. Though not just any fans. He brought the trophy to the Sick Kids Hospital. My heart warmed seeing the smiles on the children's faces. It was one of the most memorable Cup moments so far.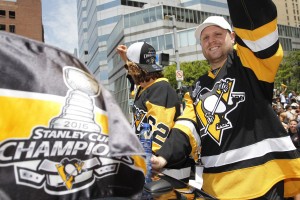 Was Phil Just Misunderstood?
We all know the narratives. Phil Kessel was out of shape, he quit on the team, he wasn't a winner, he was bad in the room, he ate too many hot dogs. Are any of those things even true? Considering he came to the Pittsburgh Penguins, led them in playoff scoring, all the while with a hand injury, and helped them win the Stanley Cup, I'd venture to say it's more than a little exaggerated. Both the Leafs and the Bruins traded him. In a league where goal scoring is at a premium, he wasn't worth keeping around. But could it be, that in the right role, and the right environment, he can be a key piece on a Championship team?
This past season answered that question with a resounding "yes". Kessel wants to win. You could see it during his bouts of frustration. To suggest that he doesn't always try is an invalid statement. Does his goal scoring go cold at times? Definitely. But it ticked him off, and he reacted accordingly. Not everyone liked those reactions. Maybe his former teammates didn't. Maybe he didn't have the right leadership around him. In Toronto, he was expected to be the leader. But he never wanted to be one. What he did want was to win with the Leafs, and be a part of the solution. It didn't work out that way.
The media, probably more so than the fans, were predictably hard on Phil. He cost the Leafs a lot in that trade, and he was expected to be their savior. No matter how many goals you score, wingers simply aren't valued as highly as top centerman. The Leafs didn't have anyone to play down the middle. To assume that a goal-scoring winger would change the course of your franchise was grounds for disappointment. Not even Alex Ovechkin, the best goal scorer in the league, has been able to lead his team to victory. Yet that was the mantle placed on Kessel.
He deserves credit for embracing Toronto. He loved the city and wanted to be there. He signed the extension because he wanted to be a part of the Leafs for the prime of his career. But the organization tried to fast-track a rebuild, and failed miserably. Did Kessel always help his cause? Well his exchanges with the media left much to be desired, and his implication in the infamous "salute gate" didn't do much to appease the fans. But he was just as frustrated as everyone else was.
Phil Kessel isn't a franchise player. He isn't captain material. But he never claimed to. Those expectations were placed upon him. Save for maybe his last season as a Leaf, Kessel always came through in terms of offence. He scored a boatload of goals for the team, but it was never enough. That's who Phil Kessel is. He's a goal-scoring winger who doesn't like to talk to the media and doesn't want attention on himself. He was finally allowed to be himself in Pittsburgh, and the results speak for themselves.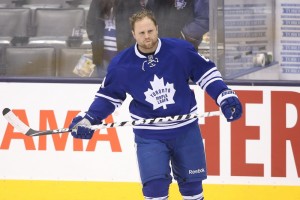 Kessel Showed His True Colours
Phil is from Madison, Wisconsin. He took the Stanley Cup there to share with family and friends. But in addition to that, as promised, he took it to Toronto. Despite essentially being driven out-of-town, Kessel still considers the Ontario capital to be a second home. That fact alone should show what kind of guy he is. Rather than being bitter, or wishing to forget that part of his life, he looks at it as just part of the business. He still has a lot of friends in the city, and wanted a chance to share the trophy with them. But he didn't stop there.
It seems as though every day we're faced with another tragedy, another display of humanities evil side, another reminder of the hatred that permeates out world. The bad stuff gets all the attention, and all the press, and leaves us wondering if there is any hope. Stories about people doing nice things aren't as interesting to the masses, and they tend to get pushed aside. Maybe it's because small amount of good isn't enough to counter all the bad. But when something good happens, I want to make sure everyone knows about it.
Sidney Crosby got some attention for bringing the Cup around Nova Scotia, in particular to the hockey school he runs. In fact, rather than take the Cup on his birthday as he did in 2009, he wanted his celebration to coincide with the school so that the kids could get a chance to see it. The goodwill of the Penguins didn't end there though. Athletes often spend a lot of time in the community, especially cheering up sick children in hospitals. Sometimes they are contractually obligated. But other times, they do those things because they really want to.
SickKids was buzzing with #StanleyCup fever today! Thx for visiting our patients & families @PKessel81 #NHL pic.twitter.com/OMySknGsW3

— SickKids_TheHospital (@SickKidsNews) July 18, 2016
I know a lot of the fans in Toronto loved Kessel and were sad to see him go. I believe that the talk of his "character issues" are out of line. He wasn't able to save the Leafs. He didn't do what they wanted him to, even though he was only being himself the whole time. Phil could have taken the Stanley Cup anywhere. He decided it was important to bring it to the Sick Kids Hospital. He doesn't play for the Leafs anymore. He owes nothing to the city of Toronto. He may never have another day with the Cup. Even still, he chose to put all that aside, and brighten the day of kids who really needed it.
If you've ever wondered about what kind of guy Phil Kessel is, today you found out.