The Philadelphia Flyers have signed veteran forward James van Riemsdyk to a five-year deal worth $35 million. The deal will carry a $7 million cap hit over its duration and will be a sizeable raise on the $4.25 million per season that van Riemsdyk was making on his last deal as a member of the Toronto Maple Leafs.
van Riemsdyk has scored 201 goals and 393 points in 609 games and has been one of the most consistent scorers in the NHL over the last five seasons, though an injury-riddled 2015-16 hampered his output. Despite this, van Riemsdyk is still averaging 27 goals and 58 points in that time with an impressive 36 goals and 54 points coming in 81 games in 2017-18.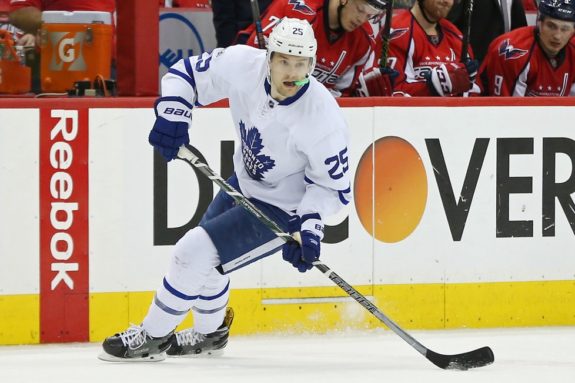 The Flyers are very familiar with what van Riemsdyk can do as they drafted him with the second overall pick in 2007. He would spend the first three seasons of his career in a Flyers' uniform, scoring 47 goals and 99 points in 196 games. Though his scoring touch never truly developed before he was traded to the Toronto Maple Leafs, his ability to put the puck in the has been in elite territory since he traveled north of the border. Back in Philadelphia, Van Riemsdyk could be a real difference maker this time around.
A Lot of Interest in van Riemsdyk
At 29 years old, van Riemsdyk had quite a few suitors who were willing to pay a hefty sum to acquire him to bolster goal-scoring for their club. While there were options, a return to somewhere familiar ended up being the best option for the veteran forward.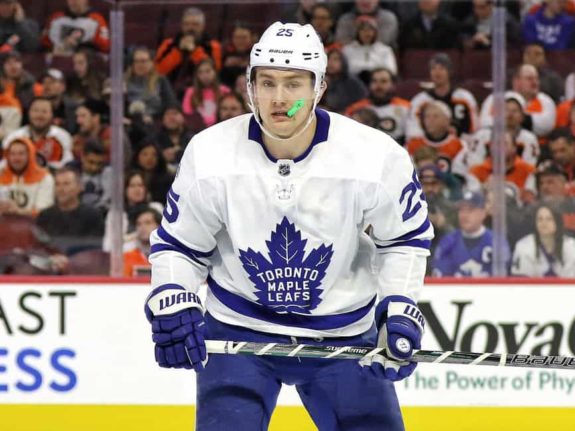 At 6 foot 3 and 217 pounds, van Riemsdyk isn't just a push-over on the ice either and his ability to make a play with his body shouldn't be understated either. Though he's not your typical power forward, van Riemsdyk dimply isn't afraid to throw his weight around to create some space for his teammates. It's a subtle part of his game that isn't talked about as often as his scoring touch is but it's certainly something that he does well.
There could be some concern given recent history with long-term contracts handed out to players nearing or already past the 30-year-old mark of their career. Still, time and time again, teams will make the investment in hopes that their player can make an impact.
Fortunately for the Flyers, they were able to secure van Riemsdyk for only a five-year term which could keep them from really dealing with any sort of serious regression. Only time will tell but the deal doesn't look terrible for the Flyers on paper compared to how it could have looked if van Riemsdyk was looking for an even more significant term.