July 1 was an interesting day for the Pittsburgh Penguins.
Columbus Blue Jackets castoff defenseman Jack Johnson smiled like the Cheshire cat while being introduced to the Pittsburgh media.
Also in a surprise move, the Penguins brought back a familiar face in the form of 41-year old Matt Cullen.
These moves give general manager Jim Rutherford 13 NHL-ready forwards and six defensemen. So that's all she wrote for the offseason, right?
According to Rutherford, maybe not.
Jim Rutherford said he wasn't going to close the door on the trade market and suggested there would be more trades – leaguewide – in 2-3 more weeks.

This was the same man who pulled off the Brandon Sutter/Nick Bonino trade on July 28 of the 2015 offseason.

— Seth Rorabaugh (@SethRorabaugh) July 1, 2018
Many in the hockey world anticipated a big Penguins trade during the draft, and again at the start of free agency, but no blockbusters as of yet. This may be the roster that coach Mike Sullivan begins the season with, and that's OK.
I have become fairly optimistic about Rutherford's additions, and the chances of this club as currently constructed. But today I'd like to take a look at some possible moves that could happen prior to the start of the 2018-19 campaign.
The Pros and Cons of Trading for Jeff Skinner
This is a well-traveled rumor that picked up steam around the draft but appears to have fizzled recently. Jeff Skinner seems to be poorly utilized in Carolina and could benefit from time with an elite centerman such as Sidney Crosby or Evgeni Malkin.
As you can see, Skinner would be a drastic upgrade in the top-six, even over a valued winger like Carl Hagelin. Under the right circumstances, Skinner could be one of the better goal scorers in the league, but he has struggled with inconsistency. The 26-year-old has topped the 30-goal mark twice in his career and is only one year removed from scoring 37 in the 2016-17 season. Imagine if he could find consistency under Sullivan while playing with other dynamic forwards.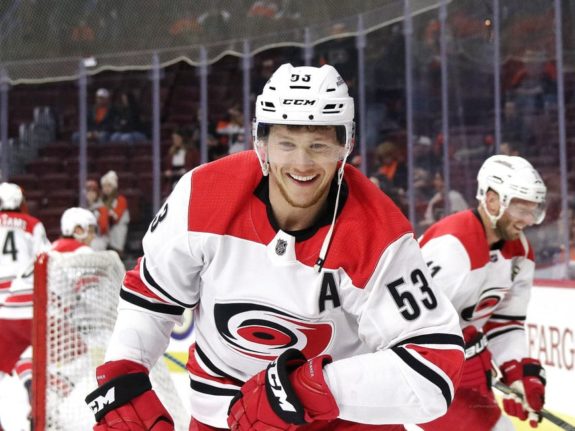 This sounds great, but there is a reason that the Hurricanes would be looking to trade the former first-round pick. He is entering the final year of a contract which, according to Cap Friendly, already pays him nearly $6 million per season. If he were to come to Pittsburgh and score 40 goals, that number would skyrocket. As the hockey world witnessed with John Tavares, there are dangers with stars looking for a big payday.
A likely return coming from the Penguins in a trade could look something like Carl Hagelin, Tristan Jarry, and a high draft pick. That's a pretty steep price for what would likely be a rental player. I do like the idea of his talent in black and gold, but fans should not get too attached if he does come to the Steel City. Remember Marian Hossa?
Trading Brassard Is Still Not Out of the Question
Trading Derick Brassard is the nagging rumor that won't go away.
I offered up a question to my Twitter followers recently asking if they are comfortable with Riley Sheahan and Matt Cullen being the Penguins' bottom-six centers in the event of a Brassard deal. The resounding answer was "no."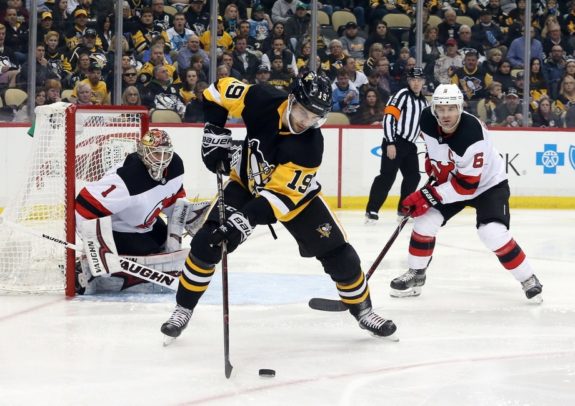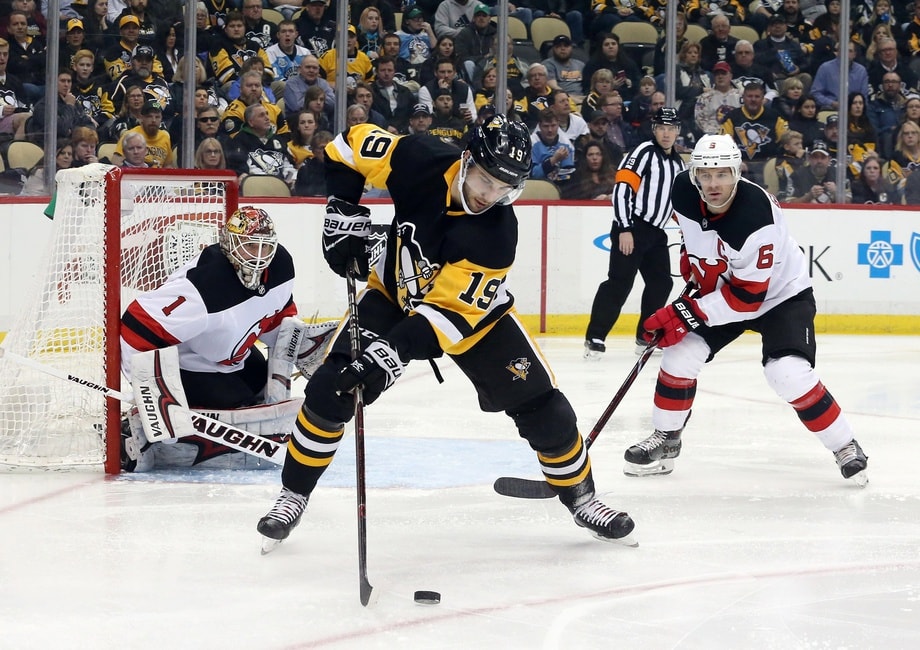 Common sense suggests that moving the former Senator would not be in the club's best interests, yet the chatter still persists.
The most linked team in the conversation is the Montreal Canadiens, and looking at their roster, there are few options that line up. Max Pacioretty is the first name that comes to mind, and left wing is a bit of a need for the Penguins, but unless they can work another center into the mix, it feels like robbing Peter to pay Paul.
I'm not saying a Brassard move could not happen, but the return has to be a home run. Especially considering what they gave up to get him.
Small Surprises May Be in Store
The Penguins' roster feels like it's set for the start of the season, but don't be shocked if you see some surprise moves come out of left field.
Before free agency started, Rutherford locked up youngster Daniel Sprong to a two-year contract, so he is not going anywhere. However, it would not be a surprise to see Sprong's fellow up-and-comer Zach Aston-Reese be involved in a deal for a more established player.
Another player that could potentially be moved is Olli Maatta. The Finnish defender has been through the rumor mill before, though a move isn't likely as the Penguins seem content with their blueline.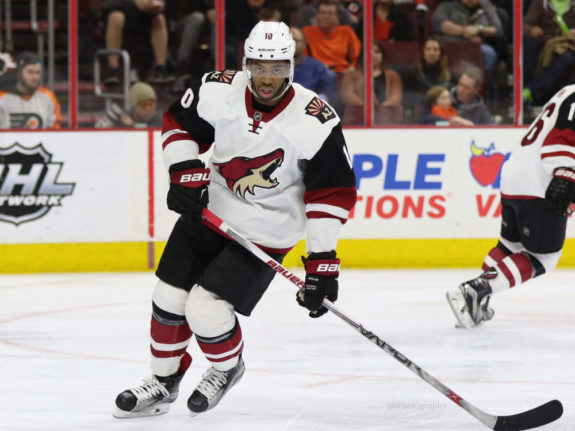 Then there is still the possibility of Anthony Duclair signing as a free agent. It would be interesting to see where he would fit, especially after the Cullen signing. But he would be a welcome addition to a bottom-six that struggled last season.
Prior to the start of free agency, Matt Gajtka from Pittsburgh Hockey Now suggested that the Penguins could be interested in Duclair and discussed how he could positively impact the club.
With Chicago, Duclair played in 23 games, recording three goals and five assists. He has been a positive possession player in relation to his team in each of four NHL seasons, boasting a plus-2.8 percent Corsi Relative. His speed and hands would seem to fit with a Penguins team that plays aggressively, especially with left wing looking a little thin on the depth chart.
Truthfully, at this point, no trade or free-agent signing would surprise me. In recent years the Penguins have pulled off deals at all times of the season and offseason, so be prepared for any scenario. After all, Rutherford is a magician.
Until next time.
Greg is a Pittsburgh Penguins writer for 'The Hockey Writers'.
He is a Pittsburgh area native who has written for multiple Penguins news and opinion sites. In addition to hockey writing, he is also an experienced YouTube creator.
Greg started with THW in 2015 as a Blue Jackets writer, and spent time as a Fantasy Hockey analyst.