A long time ago, in a hockey galaxy far far away, there lived a humble yet hardy horde of trash-talking, melee-loving misfits who existed only to defend their leaders against the many evils of an icy empire. Their hands were hardened, their bodies bruised, and their smug smiles regularly revealed barely a tooth left intact. To inflict pain and punishment upon the opposition was often their only assignment. But, the opposition rarely backed down from a brawl, and the faces of these fearsome fighters soon became eternally etched with the bravado of battles past.
The seemingly endless self-sacrifices were not in vain, as these legendary warriors earned the unwavering respect of crowds, coaches, and captains alike through their broken bones and bloody knuckles. Such was the way of the NHL enforcer; a peculiar position in which a player wore the helmets of both gladiator and court jester.
The End of an Era
From Star Wars to Steve Miller, "Time keeps on slipping, slipping, slipping into the future," and the hockey cosmos is no exception. And the NHL of today exists in a different dimension altogether. A game that was once defined almost exclusively by a team's toughness and tenacity, has given way to a style of play where speed, skill, and scoring is paramount. This ever-evolving game seemingly has little room for tough guys or goons, and the once prestigious and prominent role of enforcer has been rendered almost obsolete in recent years. Almost.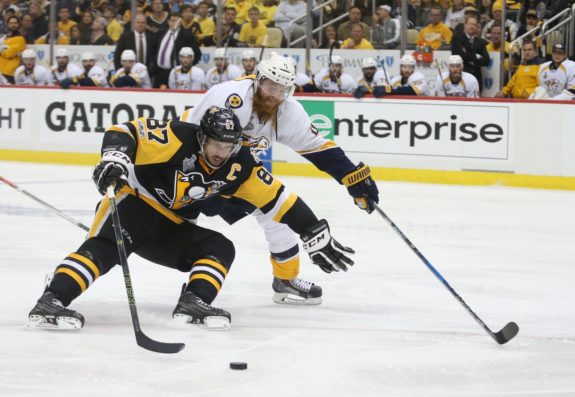 For, there seems to be a stirring in the force as of late, as more teams discover that speed and skill can rarely kill without being given the space to start, or the room to roam. Evolution strikes again, as double coverage and containment are proven effective methods to neutralize speed and skill, especially against superstars like Alexander Ovechkin, Patrick Kane, and Sidney Crosby – players whose puck prowess and offensive aptitude may be top-notch, but their tolerance against tyranny often isn't, as an extra hack, shove, or slash behind the play is often enough to make these sin-bin strangers take a retaliatory penalty in very visible frustration.
Wanted: Tough Guy That's Funny too
NHL teams like the Pittsburgh Penguins who are usually accustomed to persistent power play success suddenly found the roles reversed, as they struggled to find a way to keep their stars out of the of the sin-bin. And, with point production from the penalty box an obvious impossibility, the only solution it seemed, was to fight fire with fire. The Penguins would find that fire in the form of Ryan Reaves. At long last, the enforcer had returned to the Steel City.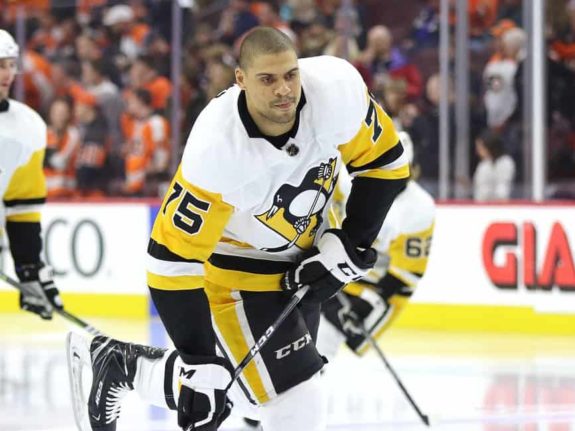 Acquired through an off-season acquisition with the St. Louis Blues, Ryan Reaves isn't exactly the traditionally expected embodiment of an enforcer. At six-foot-one, he's not especially tall, in fact, he's barely average height for the NHL. Meanwhile, Reaves' weight of 225 pounds doesn't exactly make him a heavyweight contender either. But, despite what the late-night infomercials say, when it comes to NHL enforcers, "size doesn't matter," as Reaves' hard-hitting, glove-dropping physical style of play has acted as a testament to his toughness throughout his tenure in the league.
A Dropped Glove Can Still Fit
Half-way through his first season with the Penguins, Reaves has already proven himself an immensely appreciated physical presence on the Penguins bench, as well as a fan-favorite due to his routinely hilarious post-game interviews. From proclaiming himself "the songbird of his generation," to donning the now infamous Phil Kessel Thriller T-Shirt during an interview, it's clear that Ryan Reaves is just as much a comedian as he is a tough guy. And, it's that unlikely combination that has made Reaves a perfect fit for the Penguins.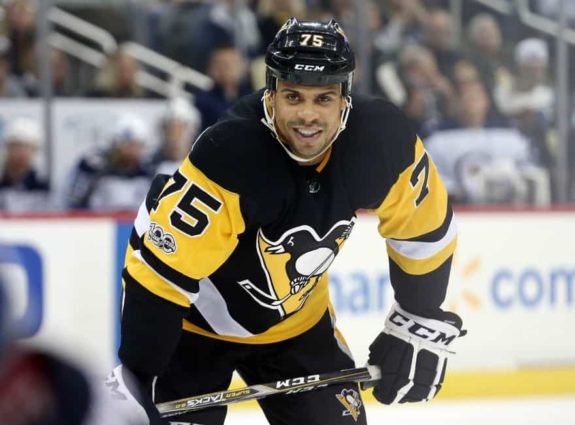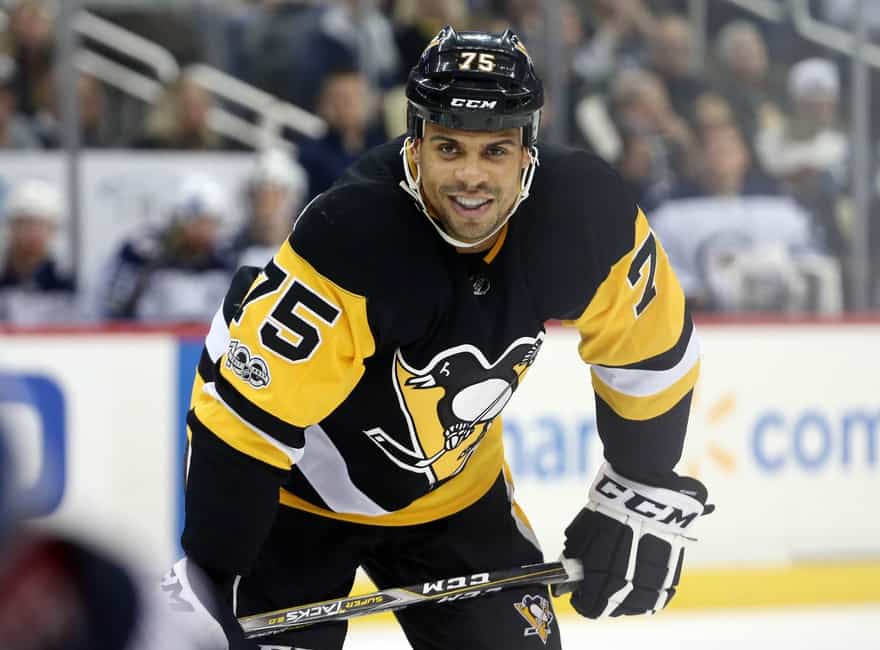 A star obscured cannot shine. It is for this reason, and many more, that Ryan Reaves and those like him remain an absolute necessity in the NHL. Enforcers might not score a lot of goals, but they defend those who do. Enforcers don't play a lot of minutes, but the minutes they do play do play are some of the toughest in hockey. And in an NHL that has become a war of stars, NHL enforcers are, and will very much remain, a force to be reckoned with.