It hasn't been easy for Ottawa Senators rookies to earn the trust of head coach Guy Boucher, but since he was recalled from Belleville, Thomas Chabot has managed to win over his coach. The Sens' top prospect was informed over the weekend that he should get his own place in Ottawa, giving him a bit of security for the rest of the year.
Chabot's play has been perhaps the lone bright spot on a defence that has consistently struggled throughout the season, as the 20-year-old has filled a spot the Senators didn't think would need filling. Chris Wideman's excellent play in the first month of the season helped the Senators stay competitive during Erik Karlsson's injury, but after Wideman went down with a torn hamstring, the Senators' lack of defensive depth began to get exposed.
While Ottawa attempted to replace first pairing D-man Marc Methot with Johnny Oduya this year, the latter has not been nearly as effective as the Sens have needed him to be. With the Cody Ceci – Dion Phaneuf pairing also struggling and Karlsson not putting up the gaudy numbers he usually does, defensive problems have been one of this season's recurring storylines.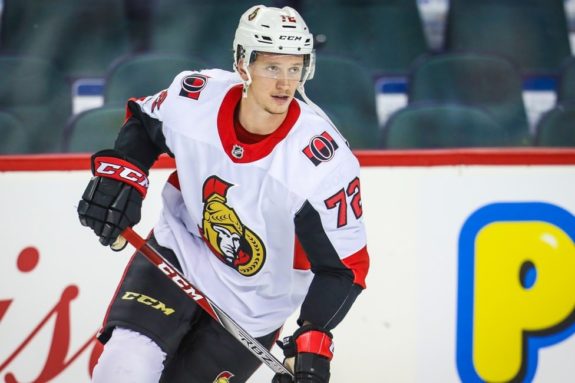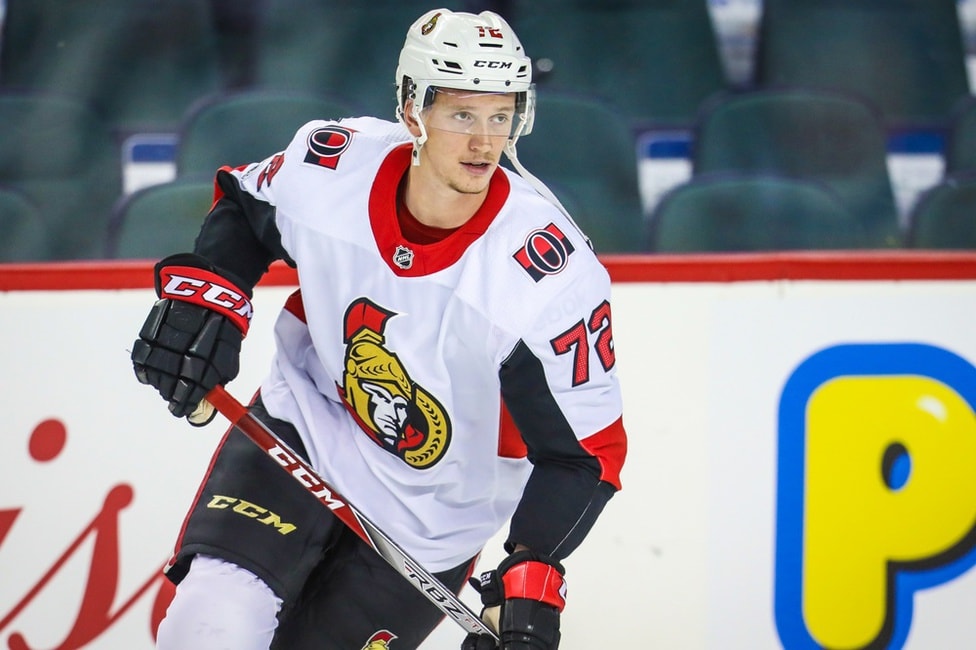 While Senators' management initially planned to have Chabot playing in the AHL, Chabot has shown that he belongs on this team. The rookie has nine points in 25 games and has the best plus/minus among active Senators defencemen. Karlsson and Chabot have been the team's best blueliners in terms of possession numbers, and when paired together, the two have been incredibly effective at generating shots.
Chabot has struggled in his own zone at times, like many young offensive defencemen, but his generally solid play has made it impossible for Boucher to rationalize benching him.
Guy Boucher Blames Injuries
After losing their first two games after the bye week, the Senators learned that they'll likely be without their top forward for a couple games. Mark Stone suffered a lower-body injury on Saturday night's game against the Maple Leafs, forcing the Sens to call up Chris DiDomenico.
"It's one of those ridiculous years, that it's just one thing after another, and we've been dealing with it. We have to deal with it," Boucher said before Monday night's game in Minnesota.
Boucher went on to say that while the injuries are tough, playing the younger guys will be good for the team in the long run. The Senators' coach has leaned heavily on his most experienced players this year and last, but Boucher's hand has been forced in some cases—like with Chabot.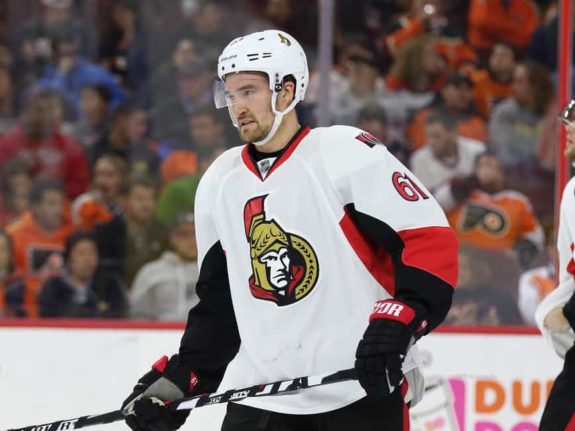 While this is a good opportunity for DiDomenico, who tallied six points in his first 13 games this year, the loss of Mark Stone is devastating. Stone has been the team's most consistent forward this season, playing at a point-per-game pace through 44 games. While Boucher said Stone's injury is not long-term, the games he misses will give management an indication of how valuable the alternate captain really is to this team. Stone will be a restricted free agent this summer and is sure to get a big raise.
The Stone injury is a big blow, but the Senators have been far from the most injury-plagued team in the league. However, perhaps the team's most significant injury this season is one that happened last spring. Erik Karlsson has not had a terrible year, but lately has not been the impact player he usually is. By the high standards he is judged by, this has certainly been an off year for Ottawa's best player.
While Karlsson's status has been in question because of illness for the last few games, the more worrying possibility is that he is still feeling the effects of offseason foot surgery. If that is the case, the coach definitely has a point about injuries being a problem.
A Carleton University journalism graduate, Jacob joined The Hockey Writers in 2017. As an Ottawa native, Jacob has been following the Senators since the days of Radek Bonk. You can also find Jacob at ComicBookMovie.com.