If anything, Montreal Canadiens goalie Carey Price has just explained away his horrible start to the season. That doesn't absolve him from blame.
Chronic Fatigue or Chronic Fatigue Syndrome?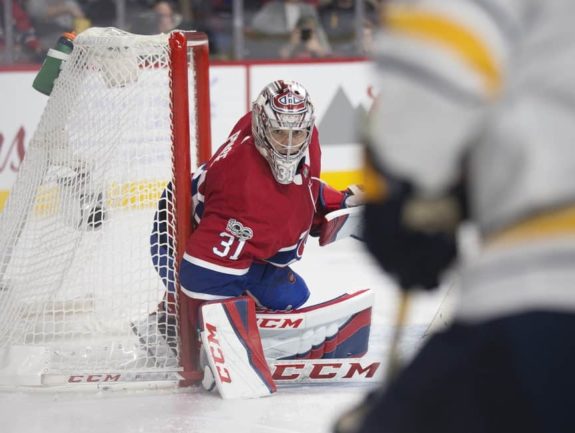 In a story that made the rounds this past weekend, Price was reported as having suffered from chronic fatigue during the early going of this season, which has statistically been one of his worst. Overall, he is 13-16-4 with a 2.96 goals-against average and a .908 save percentage.
To be clear, chronic fatigue is different from chronic fatigue syndrome (CFS), and the original TVA report did no one any favors by conflating the two in the article's sub-head. Chronic fatigue is generally considered a symptom of something else, in this case an apparent vitamin deficiency. CFS is meanwhile an ailment in its own right.
Considering the nature of the reporting, how his nutritionist, Jean-Francois Gaudreau, joked his wife is happy the symptoms have subsided because he can do more cleaning around the house, it's fair to argue Price's condition was far from serious.
After all, it ultimately was a lower-body injury that took him out of the line-up earlier this season when he had been sporting a 3-7-1 record and a save percentage of .877. The fatigue may have contributed to his performance, but it's not what injured him.
Price Is Getting Right
That's about when Price sought help and began a new nutritional regimen. Since returning on November 25, he is a reported 10-8-3 with a .923 save percentage.
As impressive as the turnaround is, in the last four games he's 0-2-2 with 14 goals allowed on 127 shots (.890). So, it's not like Price has been completely lights out since returning from injury. There have been other stinkers as well. To say otherwise would be misleading, as would the argument that this was out of Price's control.
As head coach Claude Julien said: "Players always have the good care of our people if there's anything that's [to be] taken care of… A lot of players bring their own stuff to the rink, as long as it's OK with the NHL and it's approved, that's just a normal thing."
So, Price did his due diligence and got his energy level on track. Good on him. It was always his responsibility after all. But if this bout with fatigue is finally over with, he should have little trouble replicating the success he found over the last few years with the Canadiens.
Price Has Peaked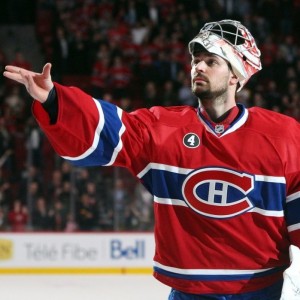 That's unlikely to happen though, as the actual trouble is Price has already peaked. That much is obvious to anyone with any kind of familiarity with numbers and how metrics like save percentage (lower is worse), GAA (higher is worse), and age (higher means someone's getting older) work. He may not be in decline in the traditional sense of the word (rapid decrease in performance quality), but he's unlikely to win the Vezina and Hart Memorial in the same season again.
That's just logical.
There's no shame in it. Everyone loses their physical edge over time. It's natural. What there may be shame in is Price's latest contract, which will pay him $10.5 million on average in each of the next eight seasons. That's not necessarily on Price, though. That's arguably on management.
Even if you want to argue Price is simply going to be paid retroactively for the superhuman nature of his performance over the last few seasons, that's a big chunk of the salary cap to give to one player. There will undeniably be ripple effects throughout the line-up.
In other words, the next eight years is likely going to feel like a long time. Everyone, Price included, had better rest up.