On Monday, Daniel Sprong packed his things and headed back down to rejoin the Wilkes-Barre/Scranton Penguins. His stint in the major league, his second in the NHL since his debut in the 2015-16 season, is over for now.
Why is it over? Therein lies the million dollar question. The Pittsburgh Penguins, who slip in and then out of a wild-card spot each week, need to be winning now. Sprong is a fast winger who excels at the kind of game the Penguins play when they're at their best, and he was part of this year's crop of young new wingers for Sidney Crosby. Presumably, he's being sent back down because winger Bryan Rust is looking to return from injury to the roster— but Sprong and Rust could both be playing, and from what we've seen it makes little sense not to be playing Sprong in NHL right now.
Related: Is Daniel Sprong Sidney Crosby's Next Jake Guentzel?
Sprong by the Stats
Sprong has seen eight games with the Penguins this season. In those eight games, he's scored three points (two goals and one assist). When comparing that scoring rate, we can see he's actually one of the Penguins highest-scoring wingers on a regular bottom-six rotation. In that brief stint, he put up points at a very similar rate to Conor Sheary, one much better than Tom Kuhnhackl or Ryan Reaves have seen this season. And while Kuhnhackl and Reaves admittedly have the disadvantage of not playing on Crosby's wing, Sprong's speed and wicked shot are signs that his point production could improve from here.
| | | | |
| --- | --- | --- | --- |
| Player | Games played | Points | Scoring rate (Points per game) |
| Ryan Reaves | 49 | 5 | 0.10 |
| Tom Kuhnhackl | 44 | 6 | 0.14 |
| Carl Hagelin | 48 | 12 | 0.25 |
| Conor Sheary | 49 | 18 | 0.37 |
| Daniel Sprong | 8 | 3 | 0.38 |
| Dominik Simon | 14 | 6 | 0.43 |
| Jake Guentzel | 49 | 24 | 0.49 |
Coach Mike Sullivan has a tendency to send players down to the minor leagues before giving them a real run at the NHL. Bryan Rust, for example, was briefly sent back down to the minor leagues in 2015-16 before becoming a more permanent fixture on the roster.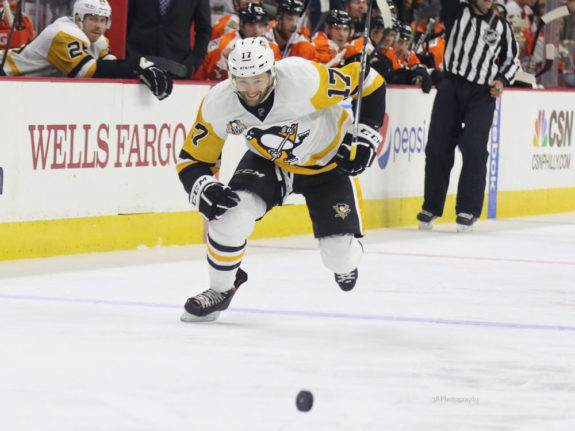 The question isn't really whether Sprong deserves to play in the NHL or not; the Penguins organization seems to fully expect him to be NHL-caliber someday. The question is whether or not the Penguins can afford to give him up right now when they so desperately need goals.
The Ryan Reaves Experiment
When the Penguins traded for Reaves, they said it was time to start protecting the stars on their roster. That isn't working.
It's been long enough with Reaves on the roster to know that having him doesn't truly protect the Penguins' most important players. It doesn't stop Kris Letang from being hit in the head, it doesn't stop Sidney Crosby from being slammed around and it doesn't stop Evgeni Malkin from getting into fights. So if Reaves isn't preventing violence against the Penguins' skilled stars, then he's just another winger in the lineup— a winger who has been minimally productive this season.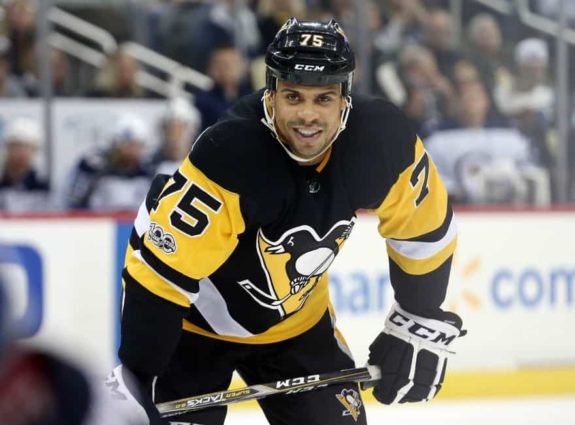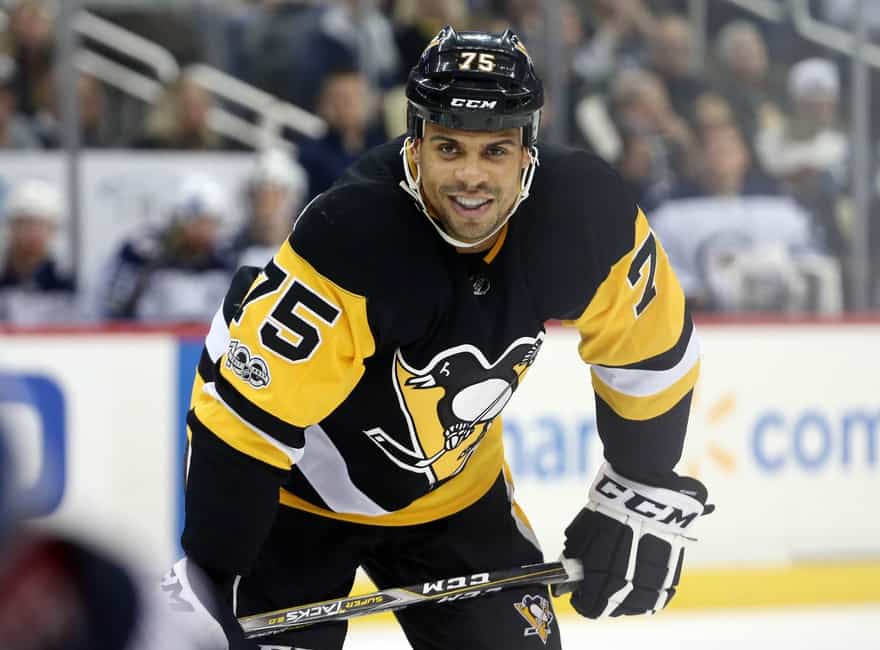 Reaves is averaging under seven minutes a game— the team is by no means leaning on him. His 48% Corsi ranks as one of the worst on the team. If a winger needs to be shifted from the roster because of Rust's return, it shouldn't be Sprong, whose defensive issues don't seem like enough of a flaw on a roster already riddled with struggling players playing well below their potential and fourth line that struggles to command possession of the puck. So why is Reaves unscratchable and Sprong back in Wilkes-Barre?
Related: 4 Things the Penguins Should Worry About
The Penguins' Urgency to Win
The Penguins sit in a tenuous spot in the Metropolitan Division. With a mediocre first half of the season already in the books, the Penguins are running out of games they can lose.
Part of the reason the Penguins struggled early in the season was because of a lack of scoring that resulted in one of the worst goal differentials in the league. A solution to this lack of scoring could be putting talented young wingers in the spotlight and hoping for another Guentzel, Sheary or Rust to spark the team into some much-needed scoring. Burying Sprong in the minors because of an incomplete game costs the Penguins youth, speed and talent they need right now.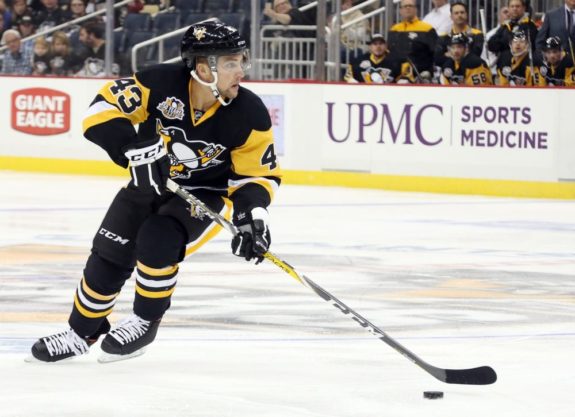 The Penguins won two championships over the last two seasons because they had enough depth to roll out four formidable lines. They've struggled to get production out of their fourth line this season on a shallower roster, which is part of the reason they're bouncing in and out of a playoff spot. If Sprong is to be demoted anywhere, why not the fourth line, where he can get NHL experience and hopefully bolster the Penguins' bottom-six scoring?
The Penguins have won five of their last seven games mostly because Phil Kessel, Malkin and Crosby are all red-hot right now. They're going to need to get more scoring from depth players if they want that rate to continue for the rest of the season, so why not give Sprong a chance?
Julia Stumbaugh is a student at the College of William & Mary.