Sports are always evolving. Evolution happens on many fronts, from media to analytics to globalization to rules and dozens of other area. But always at the core is the game itself.
The Pittsburgh Penguins won the Stanley Cup and in some important respects, it is good news for the NHL and the game of hockey.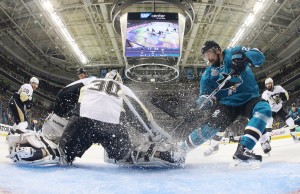 Pittsburgh won the Stanley Cup by being the league's best team, always the preferred result. But they also won it by being a highly innovative team. They created a style of play which created match-up issues for other teams.
The Penguins opponent in the Cup Final, the San Jose Sharks, was also a positive for the NHL.
For starters, both teams in the final de-emphasized goonish play. The Sharks were bigger and slower, but they were by no means a plodding team. They were designed to handle a physical game more than play one, even if they had both styles in their repertoire. There was a bit of rough stuff along the way, fitting the intensity of the play. But nothing out of line given the stakes involved.
Pittsburgh had only one style of play in their repertoire and it was a speed-centric style. The roster is filled with players who rarely have dropped gloves, but who have no problem dropping a spin move or a dangle.
The Penguins passing games was a thing of beauty. Their forecheck was clever, their ability to take away passing lanes impressive. They believed in winning races for pucks and double teaming opponents who moved too deliberately. Dusting off a puck for a shot meant it was getting blocked before it ever got to the goalie.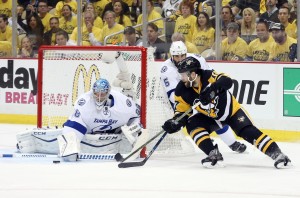 Hockey is the fastest sport. The puck moves at high speeds, players on skates move faster than players in track shoes. Play changes direction rapidly and almost continuously. Speed is a very attractive part of the game, and the faster it goes, generally the more fun it is to watch.
The physical game did not disappear with the speed game. Pittsburgh has a physical element to their game, but it is not intended to be overly heavy. It is intended to be highly disruptive. On that front, the Pens succeeded.
When a team wins with a specific style, other teams attempt to mimic that style. The league's fastest team won a Stanley Cup featuring a bunch of younger players with a high hockey IQ who can skate like the wind. It means other teams will be looking for younger players with a high hockey IQ who can skate like the wind. Sure, it helps to have high-end players like Sidney Crosby and Kris Letang. In the Final, Pittsburgh only played four proven high-end talents in the prime of their careers. Evgeni Malkin was another. The fourth, Phil Kessel, was not exactly getting high marks just one year ago.
I'd be remiss if I didn't mention skill and discipline. The Penguins are fast and it may seem silly to say they also play fast, but these are actually different things. If pucks are being fumbled and passes being sent into skates instead of onto tape, the raw speed is quickly neutralized. If players are going to the wrong spots or fast skaters are making slow decisions, the play is no longer fast. Pittsburgh not only has fast players, but they make the right reads and play with a high skill level, allowing them to play fast.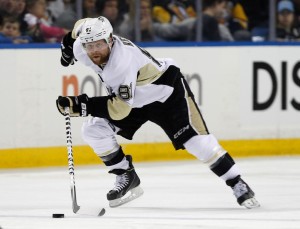 As teams look at what Pittsburgh did and attempt to create their own version, it makes sense to consider what they will not be looking for. Grit and toughness are important parts of the job, but that extra sandpaper, once thought to be very important, is now less valuable. One of the best stories of the NHL season was the John Scott All-Star Game appearance. Scott's job is largely dependent on a team needing a player who can punch other players. It remains a role, but the more teams see the Pittsburgh approach as the wave of the future, the fewer John Scotts will be required. As good as the John Scott story was, reduced fighting is a better direction for the game of hockey.
All in all, Pittsburgh created a road map for success that other teams will emulate. Teams who decide not to emulate it will need to find ways to beat Pittsburgh. Something formidable teams were not able to do during this season's playoffs.
If the Penguins style of hockey does indeed become the way forward for teams wanting to win a Stanley Cup, the NHL's future is heading in the right direction.
Zeke's Notes
I've often heard the term "pinballing" applied to hockey as a puck bounces around between teams. I enjoyed pinball in college. On a few too many occasions, I faced the dilemma whether to stop and study or to continue playing a particularly good game. But I digress. I've stopped using the term pinballing with hockey pucks and instead use pinpucking. It seems more appropriate.
ZEKE is a native of the DC area where he witnessed the birth of the Capitals franchise. After graduating from Cornell University, which had seen hockey glory before he arrived, he moved west to San Jose. There he witnessed the birth of the Sharks franchise. His wait to witness a Championship from any of these teams finally ended in 2018.