The Pittsburgh Penguins have announced that they have re-signed 25-year-old Tristan Jarry to a three-year contract extension worth $10.5 million in total value. It carries a $3.5 million cap hit and runs through the 2022-23 season.
Jarry has established himself as a solid number one goaltender in the NHL, usurping former starter Matt Murray. His emergence and recent contract extension probably mean Murray's days in the Steel City are over. Trade rumours have already started about his departure and could be accelerated now that Jarry has re-signed with the team.
Jarry had an All-Star calibre season in 2019-20 where he posted career-highs in goals against average (GAA), save percentage (SV%), and wins. He finished the season with a 2.43 GAA, a .921 SV% to go along with three shutouts. He also went 20-12-1 overall.
Penguins Begin the Jarry Era
As mentioned earlier, this probably means the end of the Murray era and the beginning of the reign of Jarry. Murray started more games than him in 2019-20, but had worse numbers overall with a 2.87 GAA and .899 SV%. Clearly, general manager Jim Rutherford feels that he's the better option to go with next season. He said as much after the extension was announced.
Tristan is coming off of an All-Star season and has demonstrated the ability to be a regular starter for us…He is a fundamentally sound young goaltender who we believe is a great asset for the Penguins.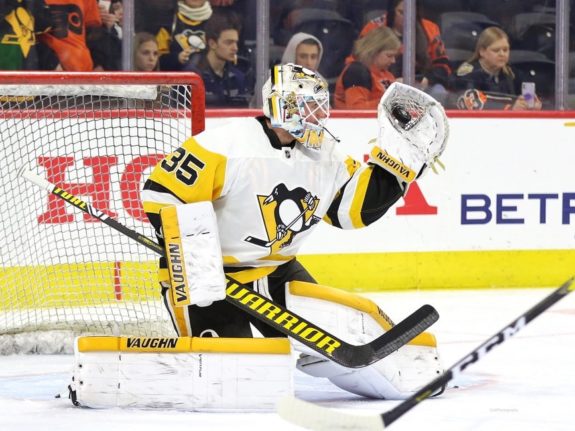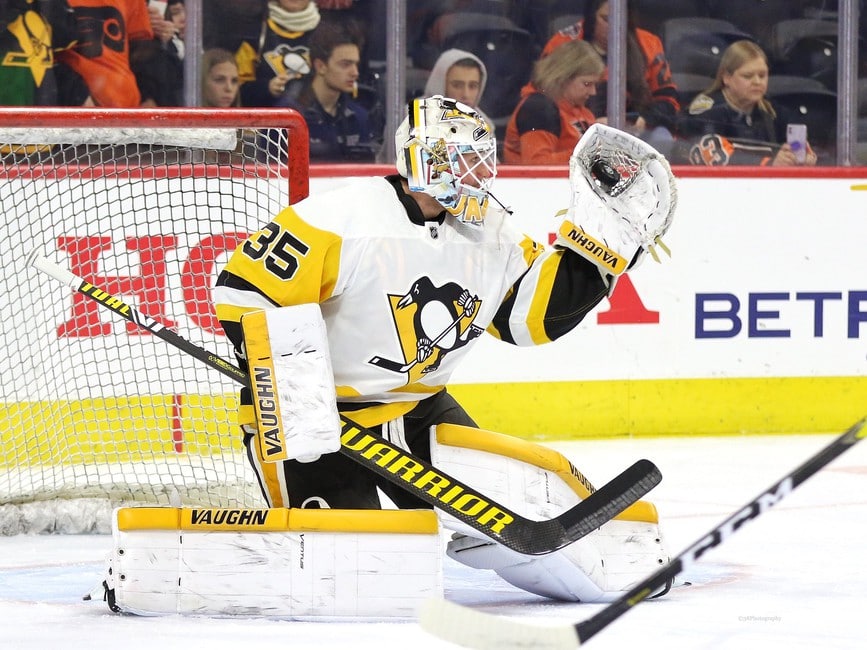 Murray is a restricted free agent (RFA) just like Jarry was and could command more money, especially if he goes to arbitration. With him appearing to lose the starting job, he may not be happy to continue the role of backup next season.
Having two goaltenders that are capable of being starters is a good problem to have, as the Penguins can now look at trading Murray to a team in need of goaltending. The Minnesota Wild may be a target as they are rumoured to be trading Devan Dubnyk to the San Jose Sharks. If that happens he could be on his way to becoming a starter once again.
Whatever happens with Murray, it looks like Jarry has been tapped as the new starter for the Penguins. We will see if he can have the same success as his predecessor with two Stanley Cups on his resume.