The NHL Trade Deadline is only four weeks away now, and with the pandemic quarantine restrictions affecting timelines for player availability, this creates a lot of different opportunities. The Nashville Predators have struggled this season, and before Monday's game against the Tampa Bay Lightning, they sit seventh in the Discover Central Division. The mushy middle is not where this team wants to end up, so some changes need to be made, whether they aim up or down is the decision general manager David Poile now faces. The direction of where they go has been heavily debated — should the Predators hold off on the rebuild or are they overdue to tear things down? No matter what direction that is, it starts soon.
Trade Deadline Options
Whether the Predators go for the hard-sell route, make a set of small-scale moves, or don't sell at all, there are options. With two-thirds of the NHL still within striking distance of the playoffs, it's a bit more of a seller's market. Not only does this mean that the Predators should be able to net reasonable returns for any assets sold off, it means that any attempt to buy support pieces will come at too-high of a cost. Most of the unrestricted free agents (UFAs) will likely be on the move, but it's the layers with term that provide some of the more interesting options.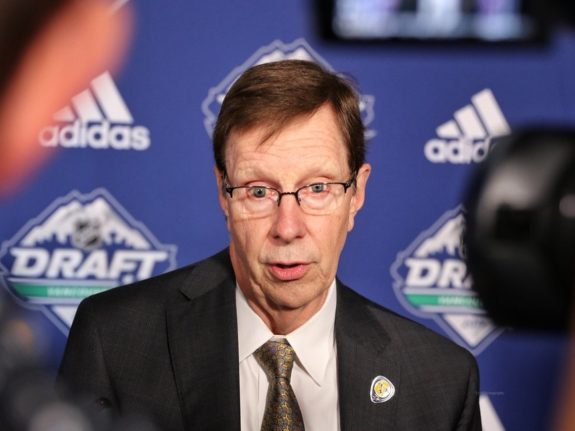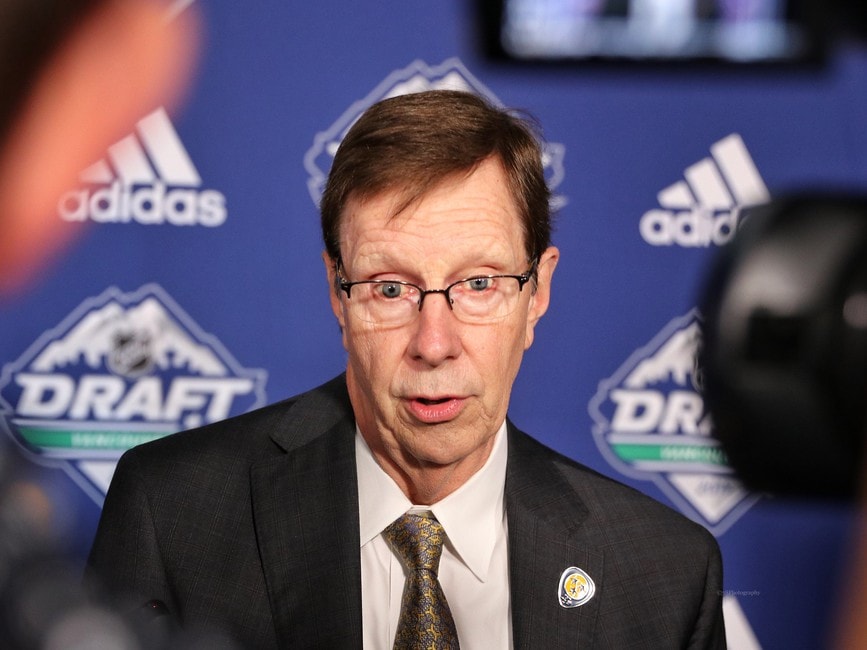 Looking at the roster, the 30-year-old Mattias Ekholm makes the most sense as a trade chip with one-year left on his deal and the Seattle Expansion Draft looming (more on that later). Other options with term include Nick Cousins, the versatile Calle Jarnkrok, and the ball of energy that is Rocco Grimaldi. Selling the players would free up some flexibility for the expansion draft, and then open up the payroll to target some better names for beyond 2022. Flexibility will be an asset heading into the 2021 offseason and the possible rebuild beyond it.
Seattle Kraken Draft
Depending on the team's direction at the deadline, the ripple effects will directly impact what choices the Predators have in the expansion draft. As a quick refresher, the Seattle Kraken will be creating their inaugural roster this summer by selecting one unprotected player from each NHL team. Each team can protect one goalie, and then either eight skaters, or seven forwards and three defencemen. The Predators are set in net with Jusse Saros as their goalie to protect, and prospect goalie Connor Ingram covering their exposure requirement. It's the skaters where it gets interesting.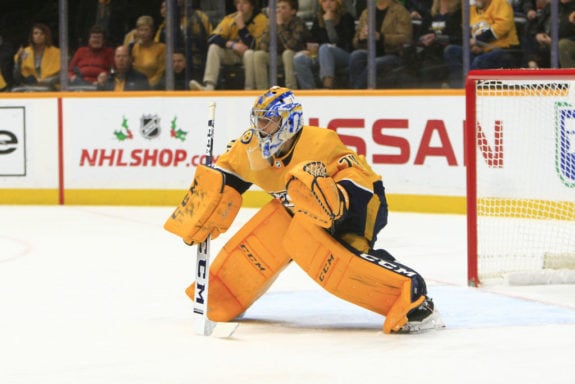 At the current moment, the Predators have four defencemen worth protecting in Roman Josi, Ryan Ellis, Dante Fabbro, and Mattias Ekholm. Leaving any one of them exposed to Seattle would almost assuredly mean they get poached. If Ekholm is moved, then there are only three defencemen in need of protection, freeing up some flexibility with who to protect on the forward end. The forwards are a little less cut and dry though, with only Filip Forsberg, Matt Duchene, and Victor Arvidsson as probable locks. That leaves either one spot or four depending on how the defencemen shake out.
Related: Kraken Expansion Draft Watch: Red Wings vs. Lightning, Predators vs. Panthers
Up front, Ryan Johansen's contract and recent play means that even if he were left exposed the Kraken may not be interested. Other possible forwards under contract that could be protected include: Luke Kunin, Colton Sissons, Calle Jarnkrok, Yakov Trenin, Grimaldi, and former second-round pick Rem Pitlick. Whether three or four defencemen are kept, it is likely that Nashville loses a forward from this list. With the abundance of middle-six forwards, losing one of these names wouldn't hurt too much. As long as Poile doesn't try to get cute and make side deals to protect extra players, the Predators should come out of the expansion draft relatively unscathed and ready to open up the offseason.
A Quiet Free Agency
Last summer, Poile made some bargain, late additions on short-term, and that was a shrewd set of moves. Signing Mikael Granlund and Erik Haula to one-year contracts means they can be shipped out as rentals for extra draft picks. The Predators may be able to do something similar to last year, but they will be better off this time around without the added depth pieces. Letting the youth play and evaluating what some of the up-and-coming pieces can do will go a long way in determining what the next competitive roster will look like. Without giving a chance to the youth, Nashville would run the risk of bottoming out like the Edmonton Oilers and Buffalo Sabres did, without an easy path back up the standings.
Targeting quality over quantity has to be the approach this summer. The big names will likely be unavailable, and even though a scoring winger like Jaden Schwartz might be the ideal prize for the Predators this offseason, more realistic targets might be the 27-year-olds Scott Laughton and Alex Iafallo. Both wingers would be a boost to the current second line, and would still be able to grow with a developing team and not be far past their prime in a few seasons when the team is ready to win again.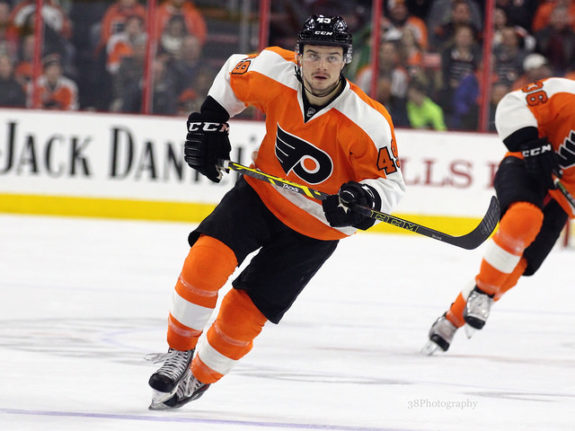 The other key free-agency note is that top-prospect David Farrance will become a UFA if he does not sign a contract with the Predators by Aug. 15, 2021. After being spurned by Jimmy Vesey a few years ago, hopefully lessons have been learned, and if a contract can not be reached with Farrance early, they can do what the Calgary Flames and Carolina Hurricanes did with Adam Fox when he wouldn't sign with them. Like Fox, Farrance is also from New York, and it's possible that he foregoes signing with the Predators and exercises his right as a free agent to sign somewhere closer to home (or perhaps closer to where he is currently in school, Boston University). Regardless of where it might be, returning a high draft pick or a similar prospect should be an avenue to be explored, because David Poile has already lost too many free agents with nothing to show for it.
High-End Draft Decisions
The Predators are looking at a possible top-five pick, and after nabbing their franchise goalie in the first round last year, their only current first rounder will give them a lot of options. The 2021 Draft isn't known for having franchise-altering talent; however, the options that the team will have could become a piece of the core down the road.
Related: 2021 NHL Draft Rankings: Baracchini's Top 100 Rankings for March
After last year's forward-heavy group, this year's class features several dynamic defencemen including Luke Hughes, Brandt Clarke, Carson Lambos, and Owen Power. On forward, it is tough to find much of a consensus other than the fact that there are at least a half-a-dozen options worthy of top-five consideration. The early reports on the 2022 Draft are much more promising for franchise-level talent, and almost all of the top options are forwards. Perhaps the lure of a top-line forward in 2022 incentivizes one more year of a reset, and a possible defenceman selection in 2021.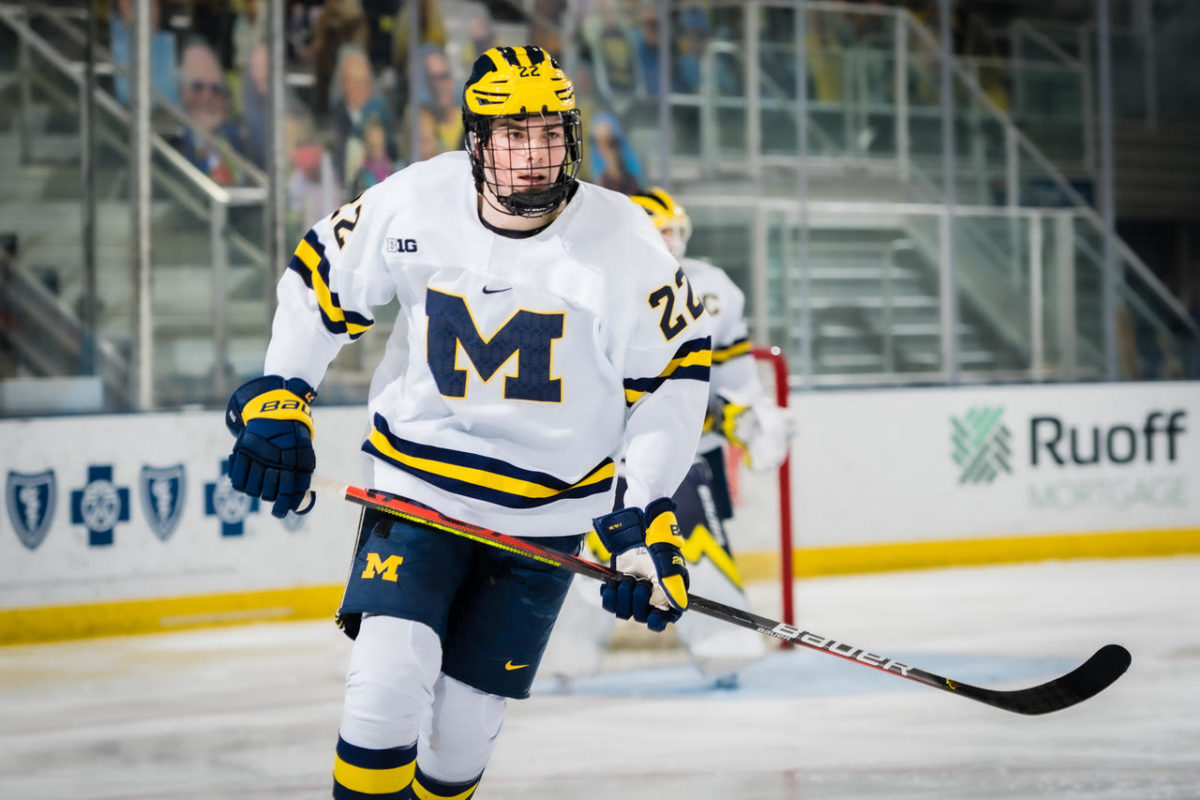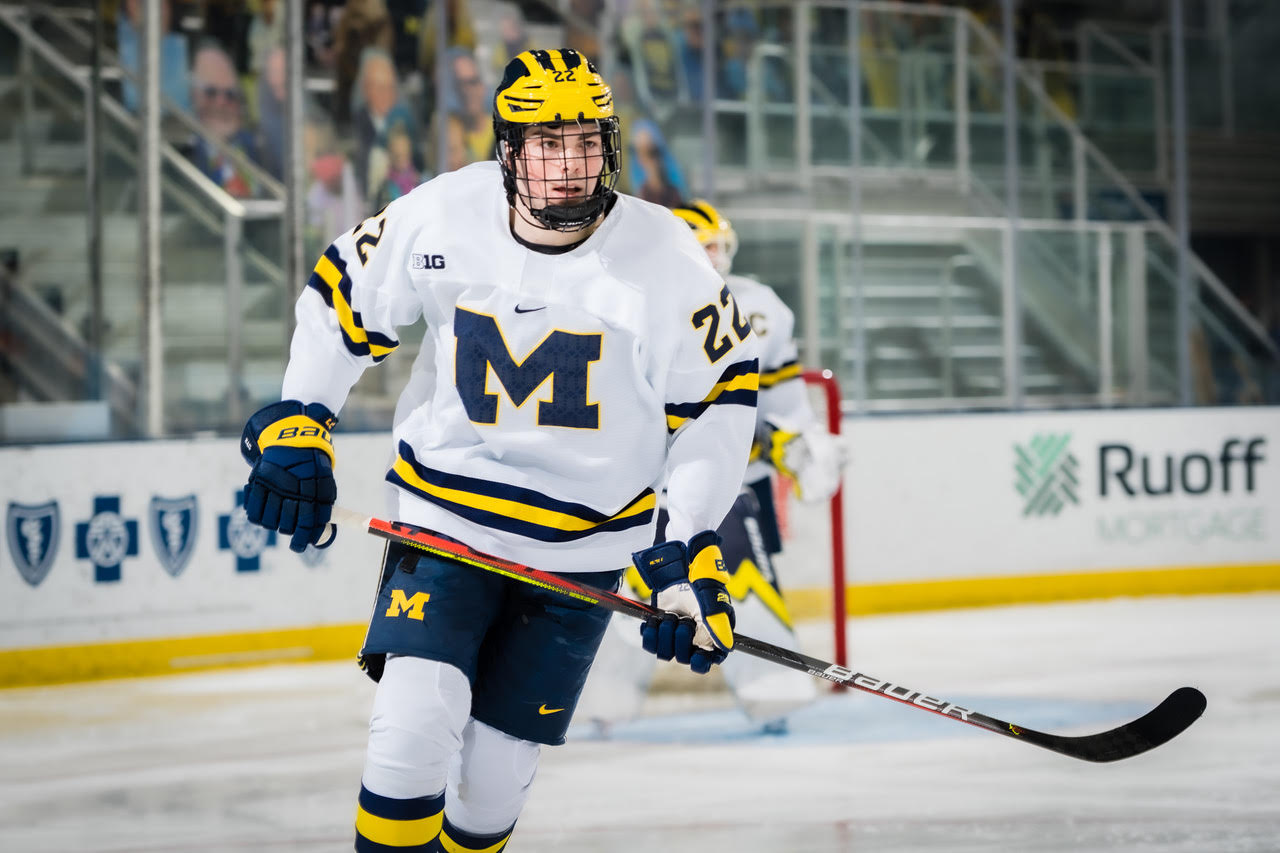 The usual mantra goes "draft for talent and not for position," but when the talent level is so similar, the position factor does loom a little larger into the decision making process. With five of the top seven defencemen on the roster currently age 30 or older, and no former first-round picks coming up the blue-line pipeline, now may be the time to restock that particular area. If the Predators do indeed select a forward in 2021, then it may be the first sign of a real change in direction for a team that has always had a foundation of talented defencemen.
What to Expect in 2021-22
With the offseason complete, 2022 should open up a lot of different doors. The Seattle Draft will be complete, and no team will have to worry about losing a player in expansion for a long time. Additionally, the league should be back to its usual divisions, meaning two of the top three teams in the NHL at the moment by win percentage, the Tampa Bay Lightning and Florida Panthers, should be off in a different conference. The Predators will still have plenty of competition in the west, but with an upstart team, the reset could bear early fruit, like what the Chicago Blackhawks are doing this season. On the flip side, taking a few losses would likely end up being a win in the long run because, as mentioned above, the 2022 Draft looks extremely promising.
Depending on whether coach John Hynes is still behind the bench in the fall, the lineup could have a different make-up, and there may be some variations in the style of play as well. In the end, though, it will all come back to what the big man upstairs has in store for the Predators, because we're all watching in anticipation to see what Poile has planned as his new direction.
---
---