P.K. Subban isn't the only Nashville Predators to make an impact as an elite-level hockey player, earning elite-level paychecks and, consequently, carrying an idolized persona. Now, Subban's teammate Mattias Ekholm has decided to give back to society, more specifically to the hockey community of his childhood team, Mora IK, in Sweden.
Together with Mora IK and Dalakraft, Ekholm has launched "Ekholm's Hockey Camp" for kids and teenagers in Mora. But it's not just your regular hockey camp. Their expressed goal is to run the "cheapest hockey camp in Sweden." For a modest price tag of 1500 Swedish Crowns (roughly $150), people will be able to participate for a week. And the Nashville defenseman himself will be one of the instructors.
This is not only a nice gesture, and a token of gratitude, towards Ekholm's hometown. It also signifies the change that needs to be done when it comes to making hockey affordable for everyone.
Economic Aspect
"Youth sports is supposed to be fun and accessible for everyone," Mats Bengtsson, the CEO of Dalakraft, says in a press release. "In 'Ekholm's Hockey Camp' players from all parts of society converges and get to experience a top-level hockey camp."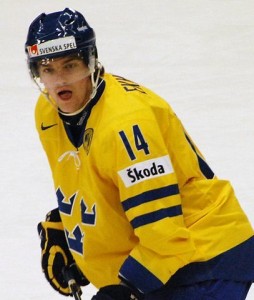 Let's stop at the phrase "all parts of society." We all know it's mainly socio-economical differences that divide one part from the other — so is the case in Sweden at least. According to a report by the National Sports Federation in Sweden from 2009, hockey is the most expensive sport that you can play, with an estimated annual cost of over $1,000. Further on, since 2009, the price surely has gone nowhere but up.
Looking at this, hockey evidently isn't for everyone, since everyone simply can't afford the costs that come with the game. In fact, few can. Ekholm isn't the first person to notice this, of course, but he is one of the first to try to do something about it.
The More the Merrier
If you're reading this you might think, "this is nice and all, but why is it important?" Ekholm put the answer to that in good words via his Instagram account, when he spread the news of his hockey camp.
"I can honestly say that some of my most memorable moments in hockey is all the summer camps and tournaments back home in Sweden as a young kid," Ekholm wrote. "With that said I'm very pleased and excited to announce that this summer we're starting a summer hockey camp for only 150$. We want to bring more kids to hockey and hopefully, this is one step towards that!"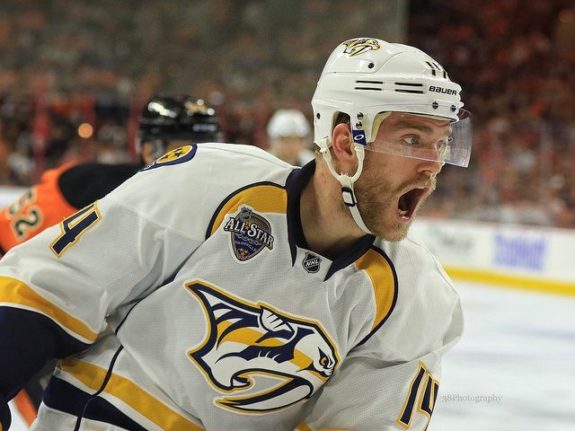 Introducing more (and new!) kids to hockey sounds fantastic for the sake of the game and of society. The rink should be a place where different people meet, and an extended and diverse span of players will only improve the quality.
Of course, hockey will never be free of charge. There is no such sport, I think. But with small yet progressive steps, like the ones Ekholm exhibits here, hockey hopefully some day can be "for everyone", and not just in theory.
Let's just hope there will be more NHL players to follow Ekholm's lead. Perhaps you readers can think of more cases similar to this one? Please share them with us.
Freelance sports journalist settled in Malmo, Sweden. Author on the official site of the Swedish Hockey League. Cover Swedish prospects on their road to the NHL, and Swedish players making it in the NHL.