The Pittsburgh Penguins are going to be a very interesting team to watch in 2015-16. Not only did they acquire an elite goal-scorer in Phil Kessel, but they have left a depleted bottom-six, along with an inexperienced blue line unit. However, expectations will remain sky high in Steeltown for a Stanley Cup contender to come through. With most free agents having found their new home, the Penguins roster is likely set, for the most part. With that, we can begin to predict the opening game lines.
Forwards:
Hornqvist – Crosby – Kessel
Perron – Malkin – Kunitz
Dupuis – Sutter – Bennett
Plotnikov – Sheary – Wilson
The Penguins got a huge upgrade when they traded for Kessel. He should play wing on the first line, likely skating alongside the best playmaker in the world, Sidney Crosby. Patric Hornqvist slots in on the other wing, where he found chemistry with Crosby quickly last season.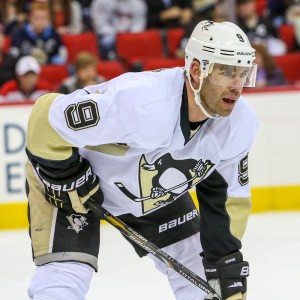 The second line is centred by yet another superstar, Evgeni Malkin. David Perron remains on the second line, although he had some trouble with production with the Pens last season. Kunitz rounds out the line, which was Pittsburgh's most common line of 2014-15, playing together 29.41% of the time.
A new and improved third line is centred by Brandon Sutter, like usual. Pascal Dupuis slides down with the addition of Kessel, providing some much needed depth scoring. Beau Bennett gets a chance to finally play with some offensively talented players, hopefully allowing him to find his potential and have a breakout year.
Sergei Plotnikov, a signing from the KHL, where he had 15 goals and 36 points in 56 games, gets a chance to prove his worth on the fourth line. Scott Wilson gets a chance to play full-time along with his Wilkes-Barre/Sranton teammate, Conor Sheary. Wilson had 41 points in 55 games, while Sheary led the team with 45 in 58 games.
Defence:
Letang – Maatta
Lovejoy – Scuderi
Cole – Pouliot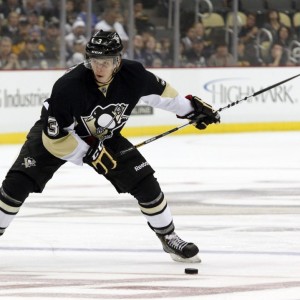 The Penguins defence went through more than their fair share of injuries last season, namely Kris Letang and Olli Maatta. They both look healthy to start the 2015-16 season and should be their first pairing, without a doubt. Letang scored 54 points in his 69 games and was second in team SAT (shot attempt differential) with a 260 rating. Meanwhile, Maatta added nine points in his 20 games. This pairing has the potential to be an offensive machine.
The second and third pairings will not be outstanding whatsoever. Ben Lovejoy returned to Pittsburgh last year in a trade for Simon Despres. The 31-year-old had three points in 20 Penguins games. Rob Scuderi played all 82 games as a 36-year-old last season and is still a fairly reliable defender. He doesn't put up a lot of points, but gets the job done in his own end.
Ian Cole and Derrick Pouliot form a third pairing with significant potential. Cole played 20 games with the Penguins after being acquired from the Blues in March and put up eight points. The 26-year-old had an impressive 87 SAT rating in 74 games. Pouliot made his NHL debut last year, playing 34 games with seven points. He had a promising 42 SAT in those games.
Goaltenders: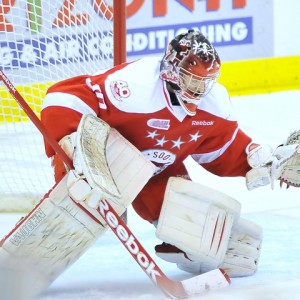 Fleury
Murray
Marc-Andre Fleury had arguably the best season of his career in 2014-15, posting a 34-20-9 record with a 2.32 GAA and a .920 SV%. The 30-year-old is used to being harped on for his playoff performance, but was likely the Penguins best player in their five games in last year's postseason, with a .927 SV%.
With Greiss gone, Matt Murray may get his first shot in the NHL next year. Murray was named the AHL Goalie of the Year in 2014-15, with an unbelievable 1.58 GAA and a .941 SV% in 40 games. The 21-year-old was a third round pick in the 2012 NHL Draft. At this rate, Murray looks like he could be the goaltender of the future for the Penguins within a few years.
---
The Pittsburgh Penguins roster is a very promising one, but one that could also faces much adversity if things don't go according to plan. The top-six and goaltending are their strong suit, but after that there remain many question marks. The bottom-six in unproven and will need to step up to provide stability throughout the lineup. Their entire defensive core is either injury prone, or extremely inexperienced. That will be their achilles heel, and it will need to have a breakthrough year if the Pens hope to be a division leader. If that can happen, Pittsburgh has a real shot at returning to the powerhouse position of the Eastern Conference.
How'd you think the Penguins will do in 2015-16? Let us know in the comments below!