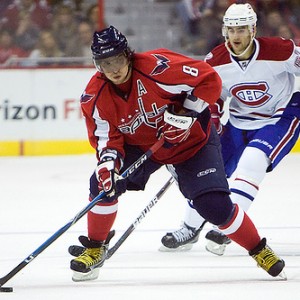 Remember the good ol' days when the Canadiens were running away with the Presidents' Trophy? You had better, as it was only a month ago that they were the toast of the league with a 13-1-1 record.
Just one mediocre 6-6-3 stretch later and, entering action Saturday night on the road, they're the fifth-best team in the league. Their soon-to-be opponents, the Washington Capitals, are just one point behind with one less game played.
What's more is the Caps are about as hot as possible with six straight wins and points in their last seven, all with Alexander Ovechkin playing at a lower level than fans are accustomed to. Both he and leading-scorer Nicklas Backstrom aren't even among the team's hottest players. See below for the full list.
---
Montreal Canadiens at Washington Capitals
Verizon Center – 7:00 p.m. EST
Broadcast channels – CITY, TVAS, NHLN-US, CSN-DC
2016-17 Season Series: First Matchup of the Season
Montreal Canadiens – 19-7-4 – 42 Points
Road Record: 5-5-2
Hot Players: Brian Flynn, Tomas Plekanec, Zach Redmond,
Key Injuries: Alex Galchenyuk, Andrew Shaw, David Desharnais, Greg Pateryn, Sven Andrighetto
Projected lines:
Forwards
Max Pacioretty – Tomas Plekanec – Alexander Radulov
Daniel Carr – Philip Danault – Artturi Lehkonen
Paul Byron – Torrey Mitchell – Brendan Gallagher
Chris Terry – Brian Flynn – Michael McCarron
Defense
Alexei Emelin – Shea Weber
Andrei Markov – Jeff Petry
Nathan Beaulieu – Zach Redmond
Starting Goaltender
Carey Price
[irp]
Washington Capitals – 19-7-3 – 41 Points
Home Record: 11-4-0
Hot Players: Marcus Johansson, Matt Niskanen, Justin Williams, Evgeny Kuznetsov, John Carlson, Dmitry Orlov
Key Injuries: None.
Projected lines:
Forwards
Marcus Johansson – Nicklas Backstrom – T.J. Oshie
Alex Ovechkin – Evgeny Kuznetsov – Justin Williams
Brett Connolly – Lars Eller – Jakub Vrana
Daniel Winnik – Jay Beagle – Tom Wilson
Defense
Karl Alzner – John Carlson
Dmitry Orlov – Matt Niskanen
Brooks Orpik – Nate Schmidt
Starting Goaltender
Braden Holtby
---
Game Notes
[miptheme_dropcap style="normal" color="#222222″ background=""]1)[/miptheme_dropcap]Back-up goalie Al Montoya was initially slated to get the call tonight, but, because he went in against the San Jose Sharks last night after Carey Price was pulled after just half the game, Montreal's superstar goalie is projected to play for the second time in two nights.
[miptheme_dropcap style="normal" color="#222222″ background=""]2)[/miptheme_dropcap]The only solace the Habs can find in facing the hottest team in the league is how the Capitals played last night (4-3 shootout win over the Carolina Hurricanes) too and had to travel back to Washington as well.
[miptheme_dropcap style="normal" color="#222222″ background=""]3)[/miptheme_dropcap]This is the only away game on this trip for the Habs, but after two games back at the Bell Centre, they head back out for seven straight on the road. In all, nine of the next 13 games are on the road.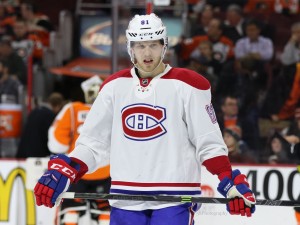 [miptheme_dropcap style="normal" color="#222222″ background=""]4)[/miptheme_dropcap]Capitals forward Lars Eller will play the Habs for the first time since being traded this past summer. The early returns on management's decision to essentially replace him with Andrew Shaw (in separate deals) have been positive, at least from an offensive perspective. Prior to getting injured against the Boston Bruins last Monday, Shaw had earned 15 points in 29 games. Eller has just four points on the season so far.
[miptheme_dropcap style="normal" color="#222222″ background=""]5)[/miptheme_dropcap]To compensate for the injury to Sven Andrighetto, the Habs recalled St. John's IceCaps leading scorer Chris Terry (26 points in 20 games). In five games this season with Montreal, Terry has one assist.
---
In spite of their recent struggles (and injuries), the Habs are still a healthy seven points up on the second-place Ottawa Senators in the Atlantic. However, with six of those early 13 wins coming against divisional rivals, it begs the question: Are the Habs just as good as their division is weak? They can start proving otherwise tonight.