Another top-10 pick from the 2020 NHL Entry Draft has been signed as both the Winnipeg Jets and Nashville Predators have recently put pen to paper with two of their newest prospects. Also, the Quebec Major Junior Hockey League (QMJHL) has extended their Christmas break and a top NCAA conference has released its 2020-21 schedule.
Jets Sign Top Draft Pick
The Jets announced on Monday that they signed forward Cole Perfetti to a three-year, entry-level contract with an average annual value (AAV) of $1.6 million. According to CapFriendly, the contract includes performance bonuses up to $500,000 in the first year and $850,000 in the second and third years.
The Jets drafted the 18-year-old with the 10th overall pick of the 2020 NHL Entry Draft. His path to NHL might be a quick one. He led all Ontario Hockey League (OHL) rookies during the 2018-19 season with 37 goals and 74 points for the Saginaw Spirit. He expanded on those numbers last season where he scored another 37 goals and finished second in scoring with 111 points in 61 games.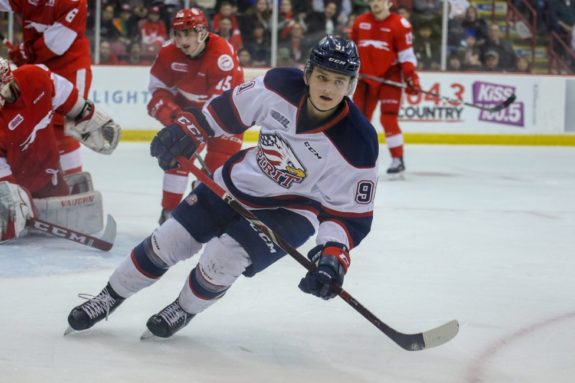 Perfetti is a dual-threat in the offensive zone by being able to set up his teammates or find the back of the net with his deadly scoring touch. He will be attending Hockey Canada's World Junior selection camp where he will spend a month playing against the top junior players in Canada.
Evangelista Gets First Contract
On Sunday, the Predators inked forward Luke Evangelista to a standard three-year, entry-level contract. He was drafted by Nashville in the second round (42nd overall) in last month's NHL Entry Draft.
The 18-year-old forward went from barely being a blip on the radar to a second-round pick during the 2019-20 season. After just two assists in 27 games for the London Knights in 2018-19, he exploded for 23 goals and 61 points in 62 OHL games last season. For a team that has been desperate to find consistent offense, he will be a prospect many will be watching.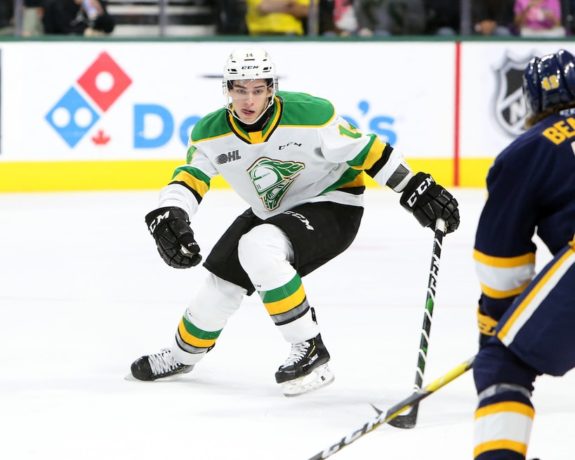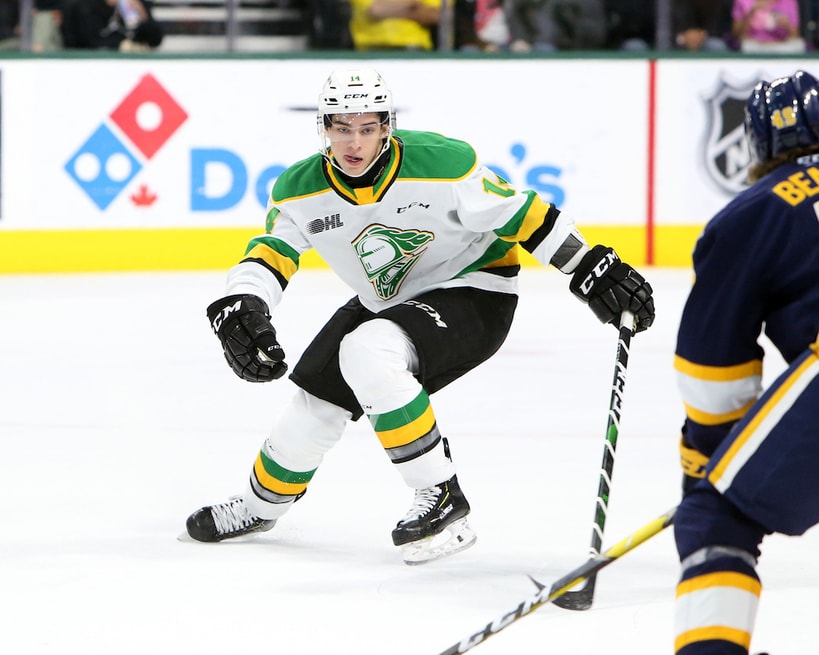 Just like every other OHL prospect, it is uncertain when Evangelista will hit the ice again. Now that he is under contract, he can be loaned to a European club, but it remains to be seen if this is the route they take.
QMJHL Extends Christmas Break
As COVID-19 cases are on the rise in Quebec and all around North America, the QMJHL season has been a chore, to say the least. A handful of teams have had to suspend operations and numerous games have already been postponed due to breakouts of positive cases.
Because of the craziness of the season, the league decided to extend its Christmas break. The original break was going to take place between Dec. 20-27, but it has now been extended eight additional days until Jan. 3.
"The QMJHL understands the importance of giving players and staff a moment to re-energize and spend time with their families in the middle of this challenging season," the league said in a statement. "The regular season schedule has been reorganized accordingly to give a two-week break to teams."
The 12 Maritimes Division games that were scheduled to take place between Dec. 28-Jan. 3 have been rescheduled for later in the season. Some have been moved up before Christmas break while the others have been pushed back.
NCHC Reveals the 2020-21 Conference Schedule
Last month, the National Collegiate Hockey Conference (NCHC) announced their plan to play a 26-game schedule in two parts. The first part of the season will be played in a centralized location or a "pod" city.
On Monday, the NCHC revealed its schedule for the first part of its eighth season. All games of this portion of the schedule will be played at the Baxter Arena in Omaha, NE. All eight teams will travel and stay in Omaha for the duration of this schedule which runs from Dec. 1-20. The remainder of the schedule will be played at the teams' normal home arenas with regular travel starting on Dec. 31.
The eight teams of the NCHC will be split into two four-team divisions based on geographic locations. The East Division consists of Miami, Minnesota Duluth, St. Cloud State and Western Michigan. The West Division consists of Colorado College, Denver, North Dakota and Omaha. Teams will play each of their divisional opponents six times (18 games total) and each cross-division opponent twice (8 games total), with all cross-division clashes taking place in Omaha.
"The ingenuity of our membership to think creatively about how to construct a schedule that focuses on the health and safety of people associated with our programs has been impressive," NCHC Commissioner Josh Fenton said in an official statement. "The geography of the Conference makes it nearly impossible to truly regionalize the schedule, but through this unique approach, we were able to build something that provides deserving student-athletes the competitive experiences they've earned, while prioritizing their health and safety."
The regular season will conclude on March 6 and will be followed by a conference tournament. The door is still open for the possibility of non-conference games added to the schedule, but that decision will not be made until a later date.
---