Wednesday night, while the Buffalo Sabres were playing the Toronto Maple Leafs, a surprise visitor dropped in on the Niagara Ice Dogs and Erie Otters game.  That visitor was none other than Sabres GM Tim Murray.
Murray is actually the 2nd NHL GM that has appeared at an Erie Otters home game this season.  Edmonton Oilers GM Craig MacTavish came down to Erie earlier in the season to scout the Otters playing the Soo Greyhounds.

MacTavish of course was checking out the likes of Connor McDavid and Dylan Strome.  In addition, MacTavish was checking in on Greyhounds defenseman Darnell Nurse.  Murray was in a similar position on Wednesday.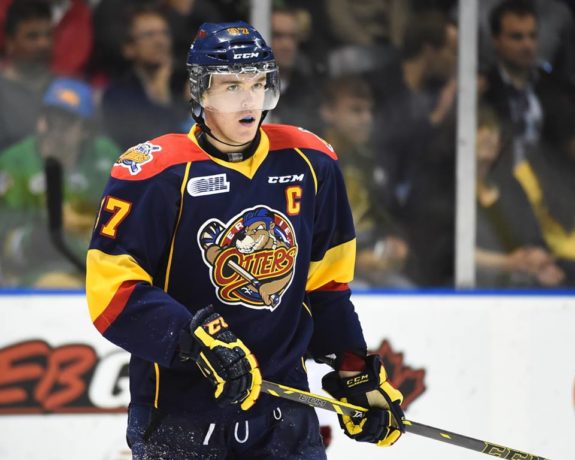 Murray was not only checking in on the draft eligible players, he was checking in on forward Nick Baptiste, already in the Sabres organization.  Given his background in scouting, Murray seemed to be in his element watching this game.
I had the chance to talk with Murray for a few minutes during the 1st intermission of Wednesday night's game.  We touched on a variety of topics, from how excited Sabres fans should be for the immediate future, to Murray's thoughts on if he is happy with where the team is at, to Nick Baptiste's development.
Excitement For Sabres Fans?
The Hockey Writers: How exciting is it to be a Sabres fan now? I know a lot of people from the outside look at this team and say, they're not doing so well. But just the way things are falling into place, and the moves that you've made, there is a real sense of optimism around this team.  Do you agree with that assessment?
Tim Murray: I think so.  The overriding sediment in Buffalo is that we are a team for the future, that's what we're trying to accomplish.  In trading away Chris Stewart, who was a good player and a good fellow on our team, he was a UFA at the end of the year, and those are tough decisions that you have to make.  So yeah, we are looking into the future.  Hopefully, it is not 5 years down the road.  We want it to be quicker than that.
THW: Do you feel like, given the moves that you have made this season, that you are where you want to be right now?
TM: We are getting there.  We added an impact player in Evander Kane, and an impact player in Zach Bogosian in one deal.  Certainly, I would like to make another deal like that, but you know, 23, 24, 25 year olds that are a little farther down the road in their progression, but we have a lot of picks in the next 2 years and those picks are assets.  And whether we pick players, or trade them, they're valuable.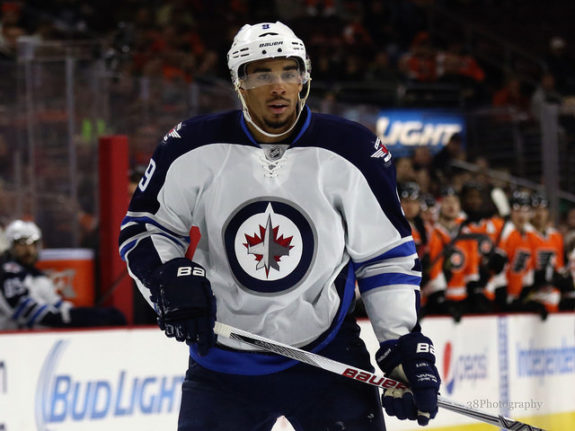 THW
: Besides coming down to Erie to see Connor McDavid, you have a chance to see Nick Baptiste.  What have you seen in him this season, and where do you see him going?
TM: I've seen a change in his game.  I've seen a more complete player here.  He's playing with better players and playing on a more competitive team.  I think that has gotten him excited again.  I believe that the (Erie Otters) are doing a great job with him here, playing a 200 foot game instead of an offensive zone only game.  So I am encouraged by his overall game, because we know in the National (Hockey) League, you can't play unless you have a 200 foot game.
THW: Finally Tim, going back to your scouting days, you really love this stuff, being able to travel around and see what's out there, right?
TM: This is what I am.  I can't do it as much because of my job, but this is what I grew up on.  And you know, these guys are the guys you are going to see next year to 5 years in the National Hockey League, these guys are going to be the National Hockey League.
We thank Tim Murray for spending a few minutes with us talking about the Buffalo Sabres and their immediate future.  He is confident.  He has a plan.  He has Buffalo on course to return to prominence.