The odds seemed to be stacked against the New York Rangers going into the 2013 NHL Draft.
Team executives had the luxury of staying close to home that year, with the league's 51st edition of the draft being held at the Prudential Center, home of the area-rival New Jersey Devils. That, however, appeared to be the only advantage working in the Blueshirts' favor in nearby Newark: The Rangers were beginning what turned out to be a four-year stretch in which they would not have a first-round pick, with the club in the midst of a period of Stanley Cup contention that led to the annual sacrifice of high selections as it looked to get over the championship hump.

Making matters seemingly worse, the Rangers didn't have a second-round pick that year, having sent it to the San Jose Sharks for power forward Ryan Clowe that April. That left them without a selection until the 65th spot, the first of their three third-rounders, and they had only five total choices in the seven-round draft.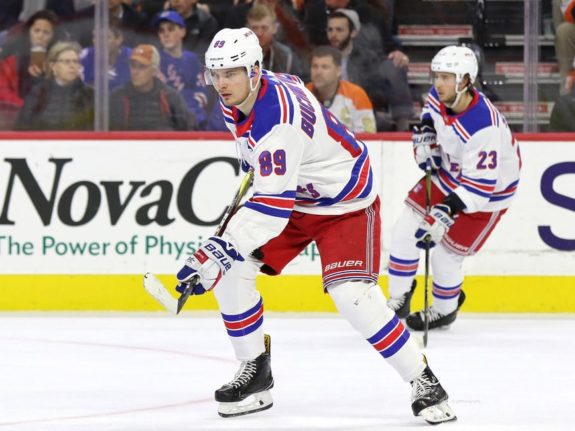 However, with the 10th anniversary of that draft approaching, there's amazingly little question that the Rangers haven't pulled off a draft effort like it since. Conducted under then-general manager Glen Sather, the Blueshirts turned three of those four selections into players that would go on to NHL success, with one of them blossoming into a star and another about to be in demand as an unrestricted free agent on July 1.
The problem for the Rangers: None of those players are with the organization anymore – a situation made even worse by the fact that all three represent perfect fits for the current holes in the Blueshirts' roster. Without further ado, let's take a look back at this trio's arrival in the organization and their departures – and how the Rangers would like to have each of them back right now.
Pavel Buchnevich, 75th Overall Selection
The Rangers actually missed on their first go in that fateful third round, selecting forward Adam Tambellini with the 65th pick. The son of Steve Tambellini and brother of Jeff Tambellini, both of whom played in the NHL, Adam didn't follow in his family's footsteps, never reaching the top league and eventually making his way to the Swedish Hockey League. What happened 10 picks later, though, was a different story.
That choice, a throw-in to the multi-asset trade that brought back star forward Rick Nash from the Columbus Blue Jackets in July 2012, was used on Pavel Buchnevich. The Russian right wing debuted with the Rangers during the 2016-17 season, playing 41 games and uniting for the first time with Chris Kreider and Mika Zibanejad on what would earn the moniker of the "KZB Line," which eventually became the Blueshirts' top forward unit over the next several seasons.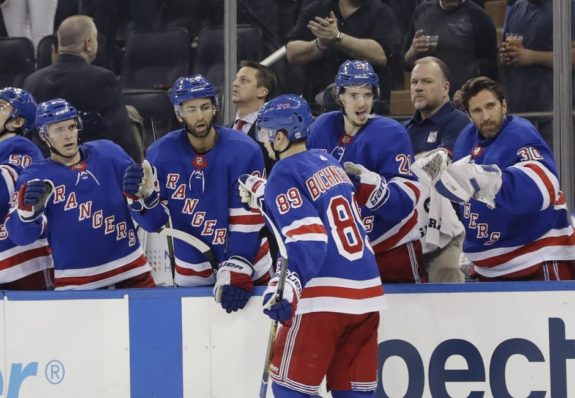 Buchnevich never returned to the Hartford Wolf Pack of the American Hockey League after that season, and though seemingly sullen and moody at times for the ensuing few years, his game and maturity level started to grow. His breakout came during the COVID-shortened 2020-21 season, when he recorded 20 goals, 28 assists and a plus-12 rating in 54 games in emerging as an outstanding two-way forward.
As a restricted free agent that offseason and in line for a substantial raise, and with the Rangers facing a salary-cap crunch, recently-hired general manager Chris Drury made a decision for which a good portion of the fan base still won't forgive him: He traded Buchnevich to the St. Louis Blues for a 2022 second-round pick and winger Sammy Blais.
Buchnevich has made Drury and the Rangers pay for it ever since. The homegrown Blueshirt signed a four-year, $23.2 million contract with his new team and became a point-per-game player over the past two seasons, piling up 143 in 136 contests and posting a plus-43 rating as his 200-foot game has also continued to rise. Now 27, Buchnevich is a member of a Blues core that includes high-end young forwards Jordan Kyrou and Robert Thomas along with veteran center Brayden Schenn.
---
Latest News & Highlight
---
The Rangers' right-wing depth has yet to recover, as the club has been utterly unable to fill the gaping hole on that side created by Buchnevich's departure, either with internal or external candidates. Drury traded for veteran stars Vladimir Tarasenko and Patrick Kane in March to fortify the right for a playoff run, but both players' impacts were limited and they're expected to depart as free agents. The season before, Drury needed to add Andrew Copp and Frank Vatrano at the trade deadline to fill out the right side, and both excelled during the Rangers' run to the Eastern Conference Final, but also left as free agents last summer.
Blais, after an injury-marred and frustrating season-plus in New York, went back to St. Louis in the Tarasenko deal and promptly rediscovered the form that caused the Blueshirts to trade for him in the first place. The second-round pick was used in the trade for Copp from the Winnipeg Jets.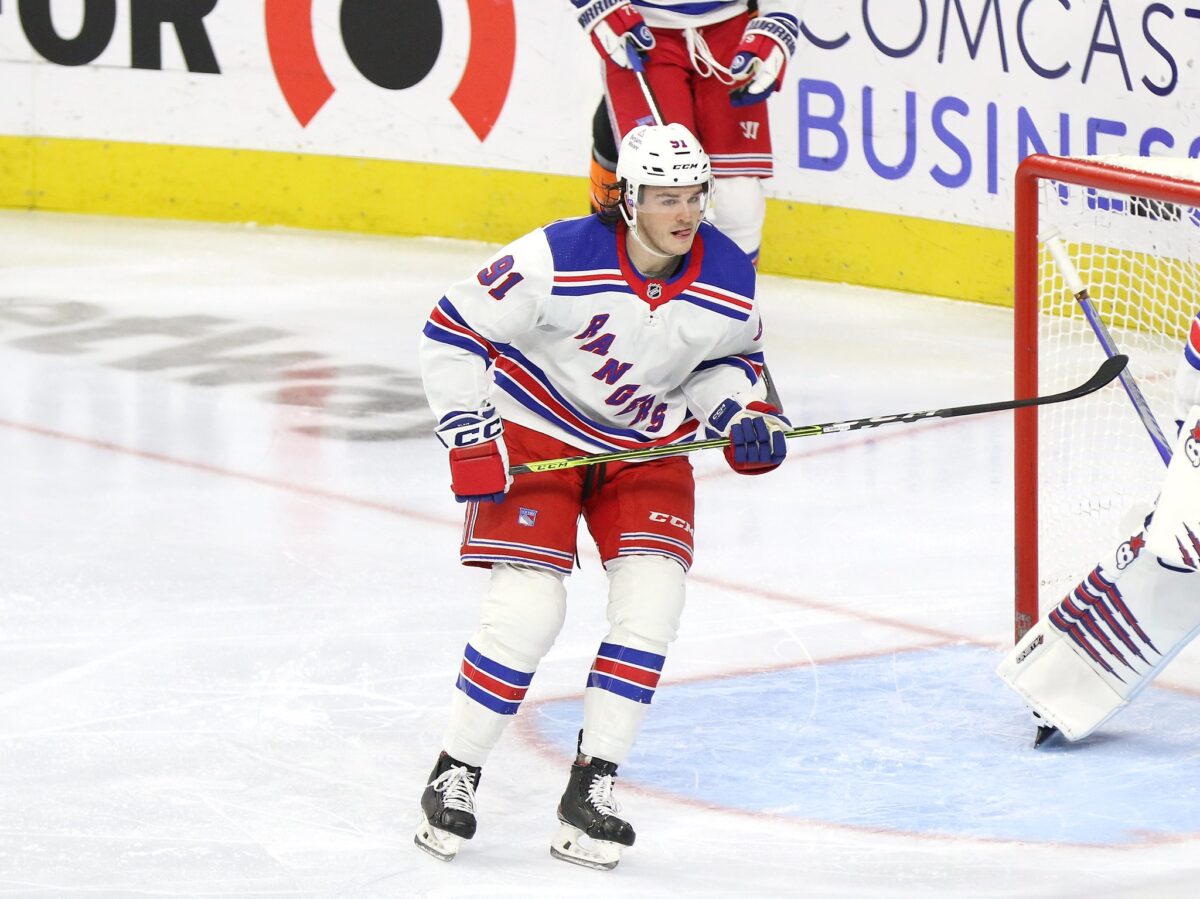 With two years remaining on his contract with the Blues, Buchnevich is poised to continue to make the Rangers' decision to make him a cap casualty really sting. Rangers fans, though, will at least always be able to smile over his special moment with Boston Bruins pest Brad Marchand.
Anthony Duclair, 80th Overall
While Buchnevich has become the best of the Rangers' three hits in 2013, Anthony Duclair is the one who's been serving as a constant reminder of that draft of late. The right wing's winding road through five teams since leaving the Rangers has led him into the Stanley Cup Final with the Florida Panthers, for whom he's contributed 11 points in 18 playoff games this spring.
The speedy forward made the Blueshirts' roster in 2014-15, recording a goal, six assists and a plus-4 rating in 18 games. The Rangers, though, were on their way to the Presidents' Trophy that season and looking to return to the Cup Final after reaching it the previous year. Duclair was traded to the Arizona Coyotes as part of a deal that brought back veteran blueliner Keith Yandle on March 1, 2015, as the Blueshirts sought to climb the championship mountain.
That, of course, didn't happen. Duclair, though, was unable to establish himself in stops with the Coyotes, Chicago Blackhawks and Blue Jackets. Things began to change in 2019-20, when he recorded 23 goals and 17 assists in 66 games for the Ottawa Senators. He signed a one-year deal with the Panthers the next season and recorded 32 points in 43 games, along with a career-best plus-27 mark. Inking a three-year contract to stay in Florida, Duclair broke out for 31 goals, 27 assists and a plus-19 in 2021-22.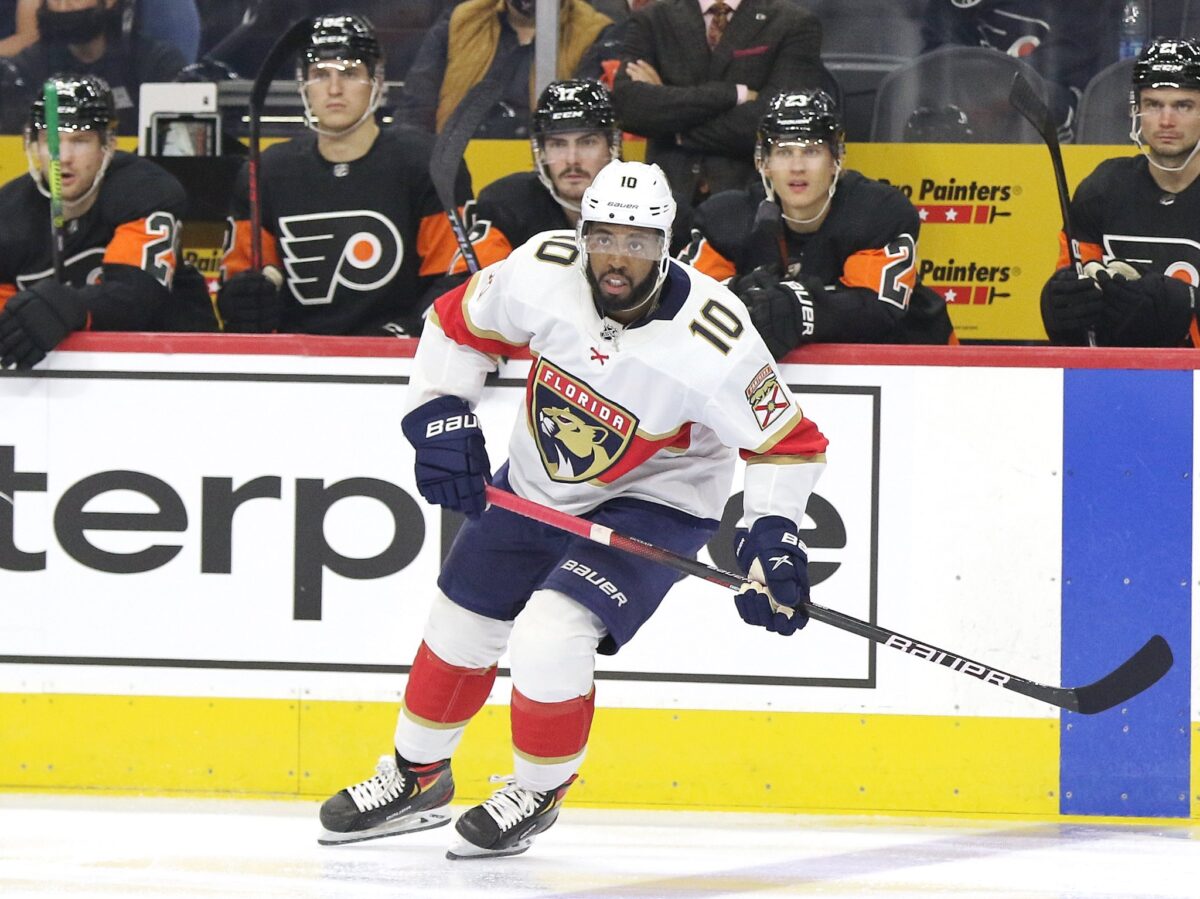 Limited to 20 games this season after offseason surgery to repair an Achilles tendon, Duclair has returned to provide impact play during the Panthers' improbable run at the Stanley Cup, providing a reminder that his long-awaited ascendance probably isn't a fluke.
The Rangers thought highly of Duclair, but weren't in a place where development of youth was a priority at the time. It was hardly surprising they sacrificed him for veteran help as they chased the Cup. And Duclair, for his part, embarked on a long journey as he learned what it took to succeed in the NHL. There's ample reason to believe he might not have stuck in New York even if he had stayed beyond 2014-15, given his nomadic track record through the league before settling in with the Panthers for three seasons.
That said, Duclair's speed and scoring touch would be just what the doctor ordered for the Rangers in their top six next season. Still in a bad place with their cap, there seems little chance that Drury could afford a reunion with the 27-year-old and his $3 million cap hit in 2023-24, even if Duclair were available.
Ryan Graves, 110th Overall
Sather and the front office weren't done after picking a pair of eventual keepers in the third round, selecting big defenseman Ryan Graves toward the bottom of the fourth. At 6-foot-5 and 220 pounds, the Rangers were clearly taking a late-draft flier on Graves' size and solid mobility for a big man.
In his first two seasons with Hartford, Graves showed some offensive ability and was selected for the 2016 AHL All-Star Game. He regressed in his third season, however, managing 11 points in 57 games to go with a minus-15 rating. Having been a minus-17 the previous season, Graves didn't look like a future blue-line staple in the NHL.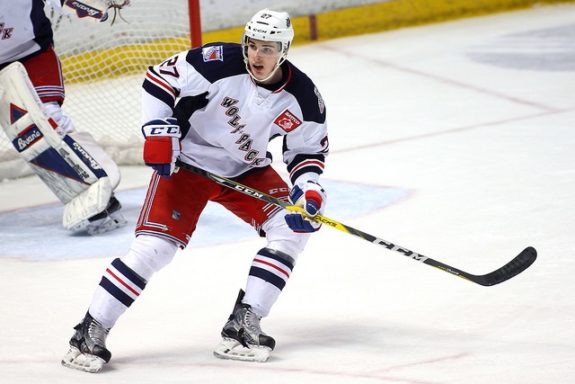 Sadly for the Blueshirts, that's exactly what Graves would become. Dealt to the Colorado Avalanche at the 2018 trade deadline in a seemingly minor move that brought back defenseman Chris Bigras, Graves made his NHL debut during the 2018-19 season and scored his first NHL goal…against the Rangers.
More pain was in store for the executive suites at Madison Square Garden. Graves played in 69 games for Colorado the next season and led the NHL with a plus-40 mark while recording nine goals and 17 assists. He turned in another solid season for Colorado before being traded to the Devils in July 2021, and he had eight goals and 18 assists with a plus-34 mark for them in 2022-23.
Related: Rangers Have Real Trouble Drafting in the Top 10
Graves has a plus-84 rating and 100 points in 302 career games, developing into a stout and versatile NHL defender. He heads into the summer as a UFA and should command multiple offers for his services.
While Duclair's timing with the Rangers wasn't ideal for him to develop with the organization, Graves got away because the front office refused to be patient with the qualities for which it took a late-round chance on the Nova Scotia native: size and mobility. Giving up on Graves and flipping him for Bigras, who hadn't done anything to distinguish himself in the minors before the Rangers acquired him, looked like a throwaway move. It spoke to an unwillingness to look past one bad season for Graves and give a big defenseman, the kind of player who often needs more time to grow into his game, the space to do so.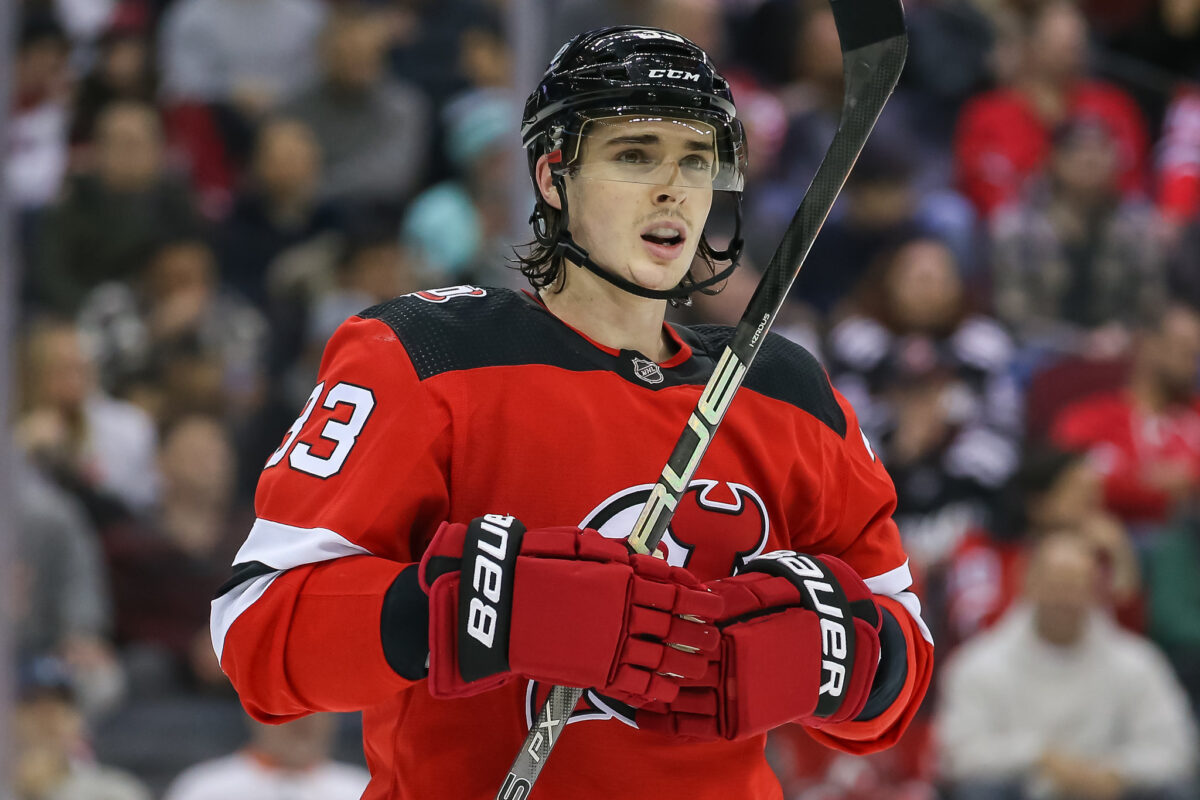 Given his strong 2022-23 season with New Jersey, Graves would certainly have looked good on the left side of the Rangers' defense with Ryan Lindgren and K'Andre Miller. He was a bargain working under a $3.1 million cap hit across the Hudson River, and his presence would have kept the Rangers from needing to add Niko Mikkola, a very similar player, in the Tarasenko trade to solidify and deepen the left side of the blue line.
Rangers' "Successful" Draft of a Decade Ago Still Reverberating
The 2013 draft will always be an interesting footnote for the Blueshirts. With a historical draft record that has at times represented a comedy of errors, the Rangers came away with three future impact players – an outstanding haul for any team, especially given their lack of a first- or second-round pick that year. They've failed to duplicate that success in the nine drafts since, during which they've made 16 combined first- and second-round selections.
Even their final selection in 2013, sixth-round goaltender Mackenzie Skapski, made two starts for the Blueshirts in 2014-15 and won both, posting a shutout and a 0.50 goals-against average (those were Skapski's only two NHL games).
It's too early to tell whether more recent draft classes will match that level of accomplishment, of course. It took about a decade for the potential of their 2013 group to be fully realized in the careers of Buchnevich, Duclair and Graves. Still, that draft, one which the Rangers seemed unlikely to come away from with any top players but instead did just that, remains a tough standard to approach for even the more recent classes.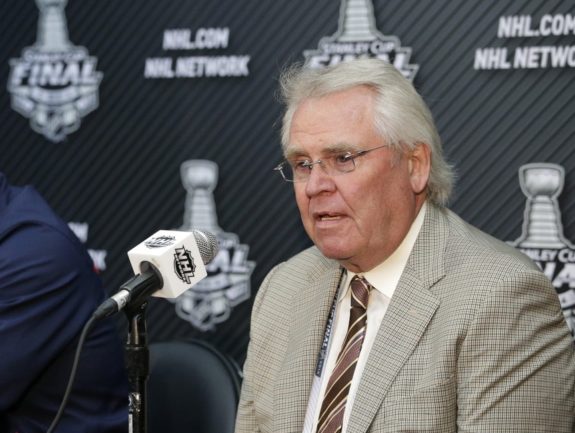 A star forward who's among the best in the NHL at his position, a speedy scorer who's finally come into his own and a big top-four defenseman who proved to be a steal in the fourth round? The Rangers would gladly take that every year. Perhaps the real value of the Blueshirts' 2013 draft, though, will be to serve as a constant reminder for them to give the talent they scout, select and ostensibly believe in time to blossom – even if it takes a while.