New York Rangers backup goalie Antti Raanta was traded to the Arizona Coyotes last week, leaving a hole behind the face of the franchise, Henrik Lundqvist. It is crucial that the Rangers get a dependable backup since Lundqvist is ageing and injuries have been a problem of late.
There are some interesting candidates to consider signing on July 1 that would fit well with the Rangers. Here are a few:
Anders Nilsson
In the past couple of seasons, Anders Nilsson has moved from the St. Louis Blues to the Buffalo Sabres, in addition to a couple of AHL teams, but he came into his own this past season. He played 26 games for an average Sabres team and put up a 2.67 GAA and a .923 Sv%. This was his breakout year.
https://www.youtube.com/watch?v=hqWl5yeaQnI
Nilsson's is 6'6" and 229 lbs and his Swedish roots would work well with Benoit Allaire, the Rangers' goalie coach. Allaire is very good at working with players from Sweden, as we've seen with Lundqvist. He has also developed players like Cam Talbot and Antti Raanta into solid NHL goalies. He can do this with Nilsson.
Nilsson only made $1 million last year, so a small raise would be in order. Don't expect him to get $2 million+ from a team, so with that in mind, he could really work out for the Rangers.
Darcy Kuemper
The long-time Minnesota Wild backup will be hitting the market on July 1. Kuemper will be looking for a starting job but, by the looks of it, there are better goalies available. He has good size, standing at 6'5" and 205 lbs, that Allaire can work with but he will need time to develop.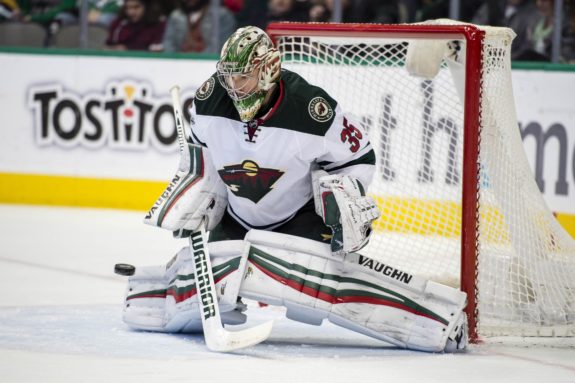 Last year, Kuemper had a 3.13 GAA and a .902 Sv% in 18 games on a team with one of the best defensive cores in the League. His numbers suggest it isn't worth it to pursue him in free agency. However, in the 2015-16 season, he posted a 2.43 GAA and a .915 Sv% in 21 games. I believe he can return to form with Allaire's help.
Chad Johnson & Ondrej Pavelec
Johnson and Pavelec are very similar players. Both have been called in to save the day, both battled injuries last year and both are around the same age at 31 and 29 years old, respectively. Most notably, they are both backup goalies.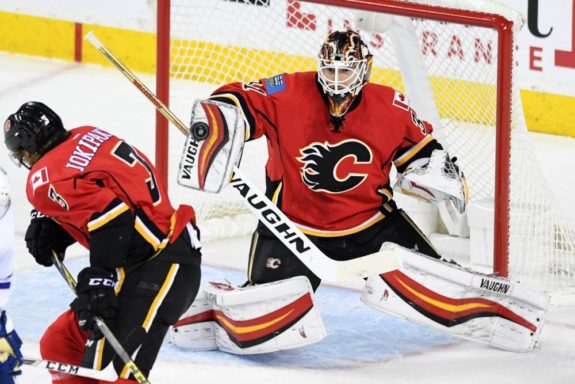 Johnson has bounced from team to team and Pavelec, after losing the starting job for the Winnipeg Jets, seems to be transitioning into the role of backup. Both have a lot of experience which would be helpful for the Rangers as the team tries to get younger.
However, either of them would have to take a pay cut to join the team.
It would be an easier transition for Johnson to join the Rangers as he played six games with the club from 2009-2011. But either of them would be a good candidate for the backup role since their experience would be valuable in must-win games.
Where To Look
The Rangers do not have anyone in-house to take on the backup role. Magnus Hellberg left for the KHL, Brandon Halverson and Adam Huska need more time to develop and Igor Shestyorkin is still in the KHL. For the Rangers to get a backup goalie, they need to sign one or trade for one.
They do not have much to offer in a trade so the easiest way would be to sign a goalie during free agency. Some of the names mentioned above are long shots and others are realistic options.
Brian Elliot and Ryan Miller were left off this list because I believe they have a solid shot at becoming a starting goalie again. Any one of the above options would suit the Rangers but it would have to be for the right price.