Artemi Panarin has taken a leave of absence from the New York Rangers. In a year with great uncertainty, the season just got more complicated for the Rangers. Are the Blueshirts eyeing Jack Eichel of the Buffalo Sabres? Plus, a special surprise from Henrik Lundqvist.
Panarin Takes Leave
Panarin – "The Breadman" – told the Rangers he needed to take a leave of absence because of a claim in a Russian publication made by a former KHL coach, who is from Russia. That ex-coach says Panarin was involved in an altercation with an 18-year-old woman in a hotel bar back in 2011.
Once the incident surfaced and Rangers brass spoke with Panarin, they put out this tweet.
During Tuesday's post-practice presser Rangers' head coach David Quinn was asked about dealing with COVID-19, suddenly losing Tony DeAngelo and now Panarin, and how he prepares himself for these things. Quinn replied, "One of the things sports does, it really gives you a chance to show how mentally tough you are, and that's something that we're getting tested on, everybody is."
Quinn continued, "You know, sports is all about how you handle adversity. I mean, that really dictates guys that are successful individually and teams that are successful." After speaking with the team about the situation, Quinn had this to say, "We're going to help Artemi through this difficult time," Quinn said. "You have to continue to unite as a team. It's hard to overcome losing a player like Artemi from a hockey standpoint, but we've got to find a way to do it."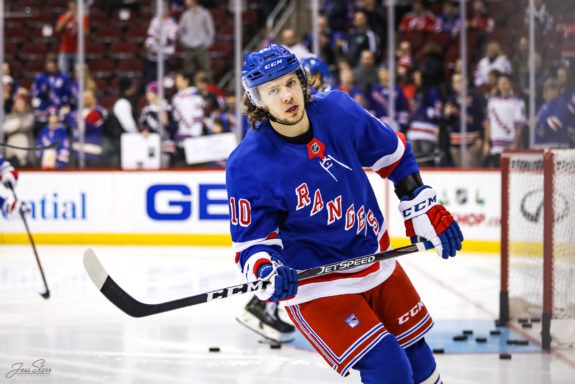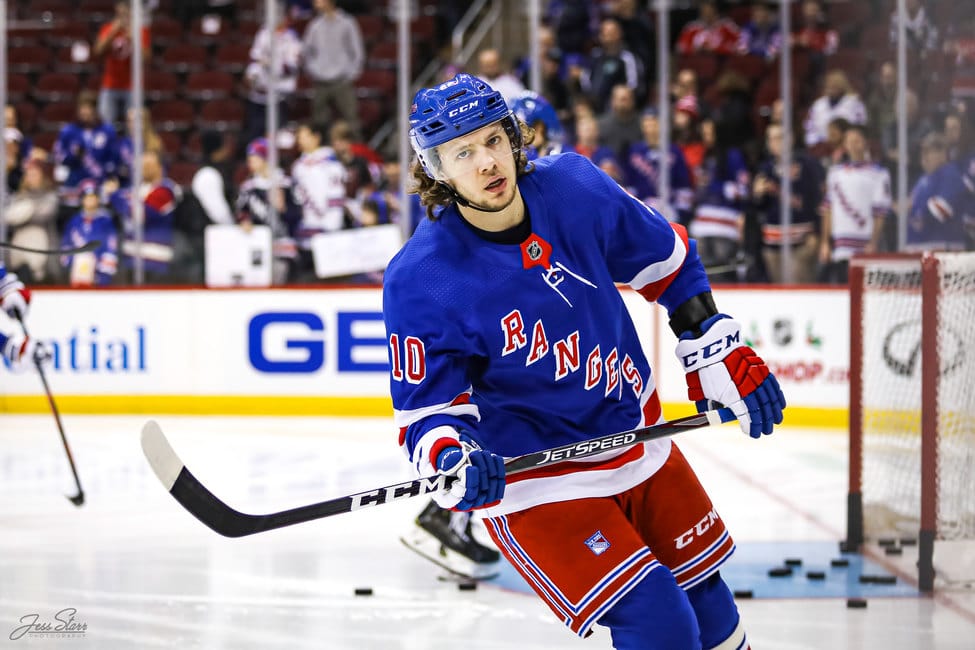 Ryan Strome, center and oftentimes linemate of Panarin told NHL.com's Dan Rosen, "Bread knows how much we love him, how much we care for him, how much we appreciate him," Strome said. "You guys [in the media] get to see a small glimpse of what he does for us, but we see him behind closed doors every day and the personality, the way he carries himself, his character, his attitude, he's just an all-around unbelievable person. For us, just give him his time, give him his space. Whatever happens, whatever the timeline may be, we'll welcome him back with open arms."
Eichel to The Rangers?
My THW colleague Jim Parsons wrote the other day that Buffalo Sabres' star Jack Eichel may be headed to Broadway at some point. He's referring to an article Larry Brooks (from 'Mika Zibanejad's disastrous decline raises Jack Eichel question for Rangers' NY Post – 2/21/21) wrote due to Mika Zibanejad's extremely slow start, (2 goals, 2 assists, 16 games) and the fact that Zibanejad is a UFA (unrestricted free agent) after this season.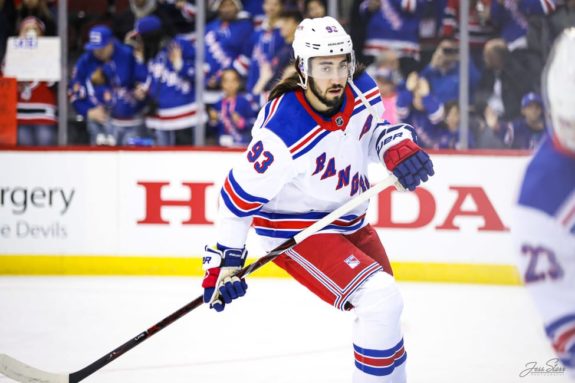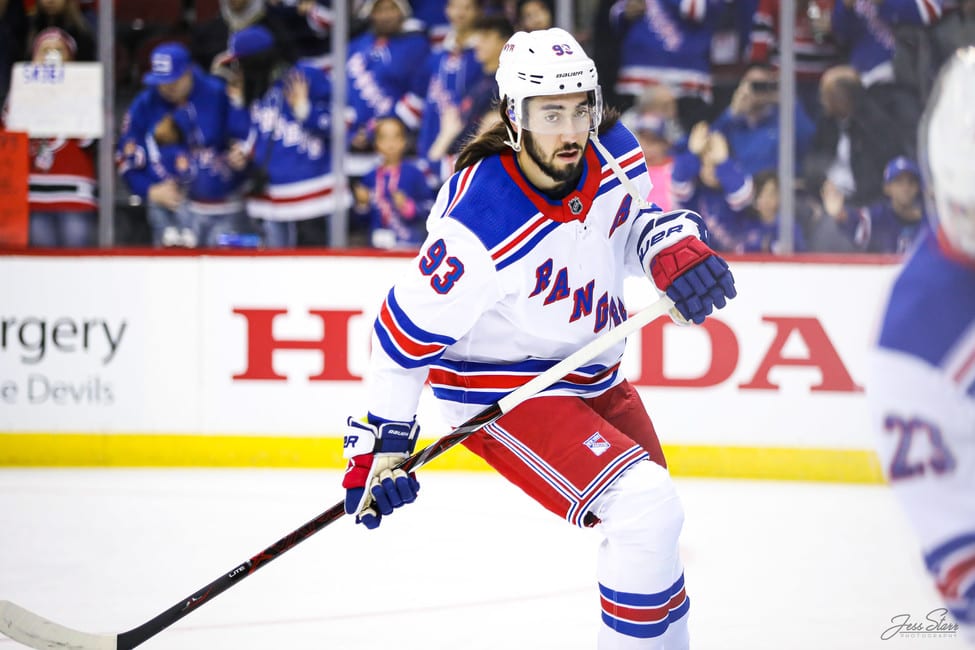 Eichel, who's 24 and four years younger than Zibanejad, is said to possibly be upset with the Sabres' organization's lack of urgency in surrounding him with better players to make a playoff run at some point. However, Zibanejad does have a full no-trade clause in his contract. Eichel is under contract for five more years at a $10 million cap hit per season.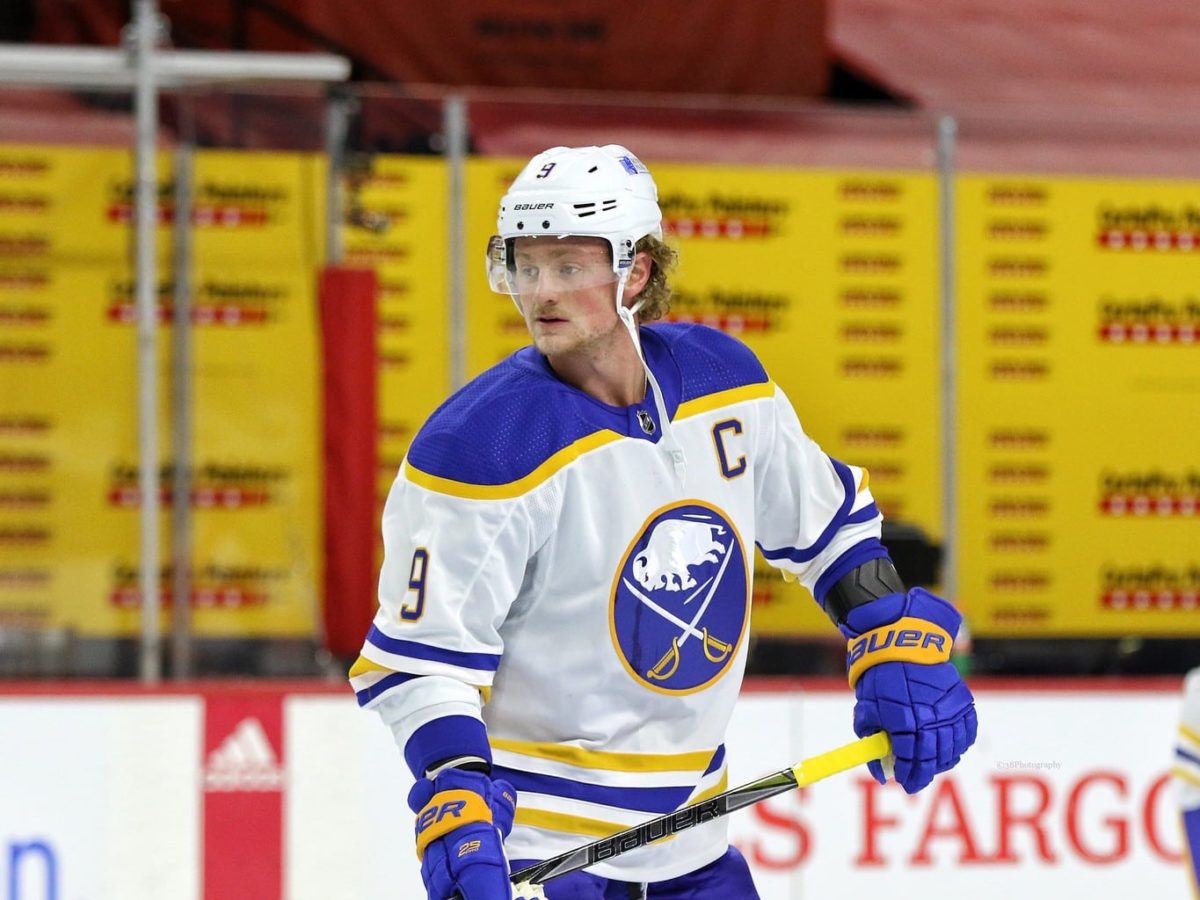 Up until this bad start of Zibanejad's one would safely assume the Rangers would happily keep him with a hefty five-year contract or something similar. It should be noted that if the Sabres were to consider parting ways with their franchise player for Zibanejad they'd also almost certainly need to get either Alexis Lafreniere or Kaapo Kakko along with a first-rounder in return.
Henrik Lundqvist is Skating
Former Rangers' goaltender and fan-favorite Henrik Lundqvist, who announced in December that he wouldn't be playing in the 2020-21 NHL season due to an undisclosed illness which later turned out to be a heart condition, is back on the ice. Lundqvist tweeted a short video of himself taking practice breakaway attempts at what appears to be the Washington Capitals practice facility today. When Dan Rosen told Chirs Kreider the news, Kreider replied, "I think, thank God, some good news. I mean, nothing can warm your heart more than seeing that."
The Chaos Continues
The chaos of what has been an uncertain and turbulent past 12 months continues for the world, the NHL, and the Rangers. Let's hope the Rangers get Panarin back from his leave of absence sooner rather than later, and Zibanejad figures things out. In the meantime, congrats to Henrik for being able to skate so soon after the surgery.
---
---
Scott Blair is an author and journalist from Los Angeles, CA, by way of Detroit, MI.  Uniquely diverse experiences have shaped Scott's life in both of those places he calls home.  He is now traveling the world, learning and growing as a human and a writer.  He was a professional hockey player and then turned to the arts, becoming an actor for about 15 years.  His passions turned to poetry, prose, politics, and journalism when he got tired of the Hollywood machine and what it represents. Scott is available for interviews and welcomes questions and topic ideas.