The New York Rangers have played better as of late. They've won a couple of games, and their No. 1 draft pick finally got his first point with the game-winning goal in overtime last week against the Buffalo Sabres. However, they're experiencing some turmoil in regards to Tony DeAngelo.
DeAngelo Is Out
DeAngelo has played his last game in a Rangers uniform. According to general manager Jeff Gorton, the Rangers' 2014 first-round draft pick had an incident with goalie Alexandar Georgiev after Saturday's game. The right-handed defensemen who signed a two-year $9.6 million dollar contract during this past off-season, has had a rocky start with the Blueshirts. "We had an incident that happened," he said. "It's in our room. We're dealing with it. This is one of the ways we're dealing with it. Our team is ready to move on."
Gorton also added in reference to DeAngelo's benching after the Rangers opening night loss to the New York Islanders, "Tony wasn't able to move on from that," Gorton said. "It was something that he was trying to get through. I had spoken to him at that time and said, 'Listen, if there's any more issues here, the time is going to come where we're going to put you on waivers and move on. No more issues. If your name is in anything at all that we have to hear, we're going to move on. We're going to make that move.' " Head coach David Quinn benched DeAngelo after a couple of "undisciplined" plays during the season opener. (from 'Tony DeAngelo has played his last game for New York Rangers, GM Jeff Gorton says' Rockland/Westchester Journal News – 2/2/21)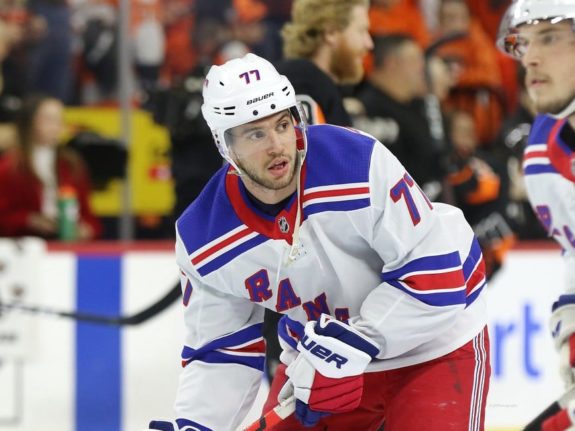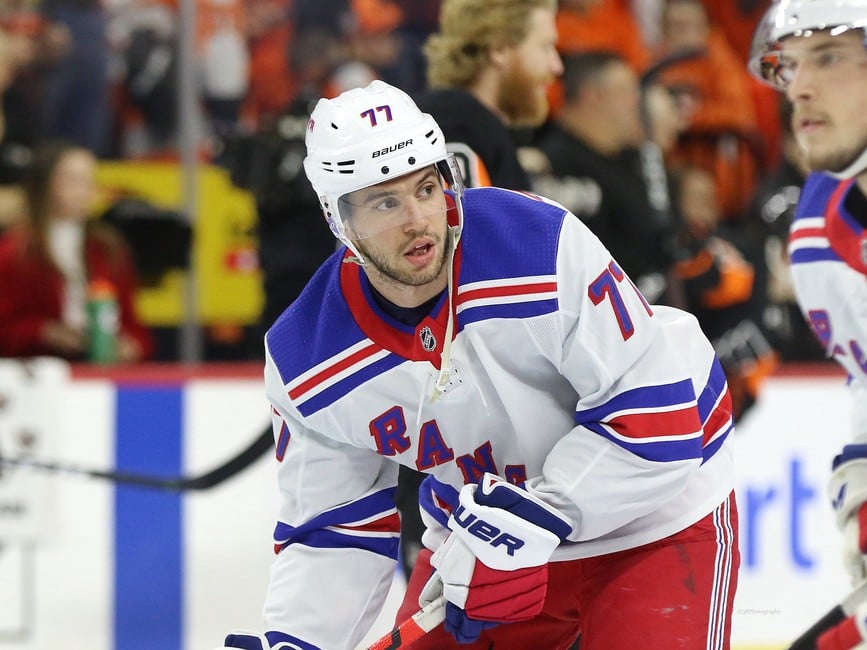 The New Jersey native had 53 points in 68 games last season which was among the top-scoring defensemen in the league. However, he only had one point in six games so far this season and he's also a minus-six. The Rangers put him on waivers Sunday which he cleared and has now been relegated to the taxi squad until the Rangers figure out what to do with him from here.
Black History Night
The Rangers celebrated Black History Night with Monday's win over the Pittsburgh Penguins. According to the official Rangers' statement, the team and partner Chase kicked off Black History Month paying recognition to Black achievements in hockey history. The team held a virtual roundtable to discuss the Black experience in hockey and how to change and improve the culture of the sport moving forward. They also discussed their role in the Black community with initiatives such as Ice Hockey in Harlem.
The team will wear commemorative Willie O'Ree decals on their helmets for the month of February. Players also wore Black History Night themed jerseys during warm-ups that are to be auctioned off. Proceeds from the auction will go to the New York Urban League and United Negro College Fund.
Bitetto and Brodzinski Recalled
The Blueshirts recalled defenseman Anthony Bitetto and forward Jonny Brodzinski on Monday. Bitetto, from the taxi squad, will fill DeAngelo's roster spot and Brodzinski came up from AHL affiliate Hartford Wolf Pack. Bitetto, a New York native from Island Park, has been a journeyman throughout his NHL career. He's played six seasons and is with his fourth team. However, last season was somewhat of a breakout season for him while playing for the Winnipeg Jets. He had career highs for goals, assists, points, games played and minutes per game. He also led the Jets in hits per game.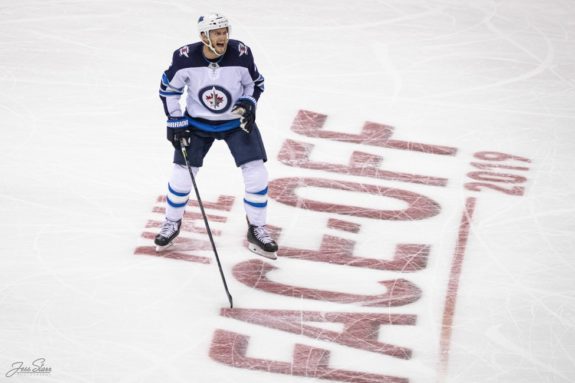 Brodzinski has played 56 games over the course of four seasons and recorded six goals and six assists with a plus-six rating. He scored 30 points while registering 14 goals in 44 games in the AHL last season. Brodzinski was signed by the Rangers as a free agent in October of last year.
Onward and Upward
The Rangers are putting the DeAngelo situation behind them sooner rather than later. He's technically still on the team as a taxi squad member, but as mentioned above he's played his last game in a Rangers uniform.
Moving forward, Alexis Lafreniere finally got the monkey off his back and hopes to contribute more goals and more offensive output from here on in.
---
---
Scott Blair is an author and journalist from Los Angeles, CA, by way of Detroit, MI.  Uniquely diverse experiences have shaped Scott's life in both of those places he calls home.  He is now traveling the world, learning and growing as a human and a writer.  He was a professional hockey player and then turned to the arts, becoming an actor for about 15 years.  His passions turned to poetry, prose, politics, and journalism when he got tired of the Hollywood machine and what it represents. Scott is available for interviews and welcomes questions and topic ideas.