The New York Rangers have signed Alexis Lafreniere, the No. 1-overall pick in the 2020 NHL Entry Draft. Lafreniere will be on an entry-level contract that will pay him just under $1 million a year for three years if he stays with the big club. Most don't think he'll be demoted to the minors unless something drastic happens.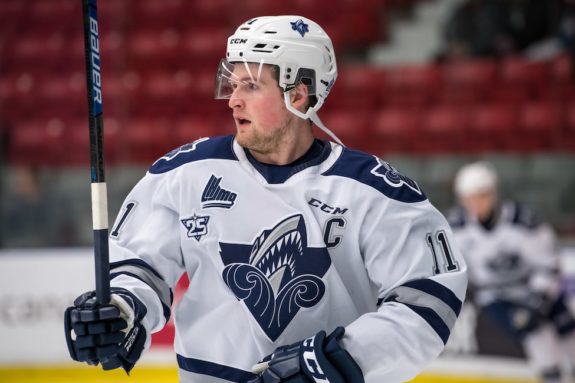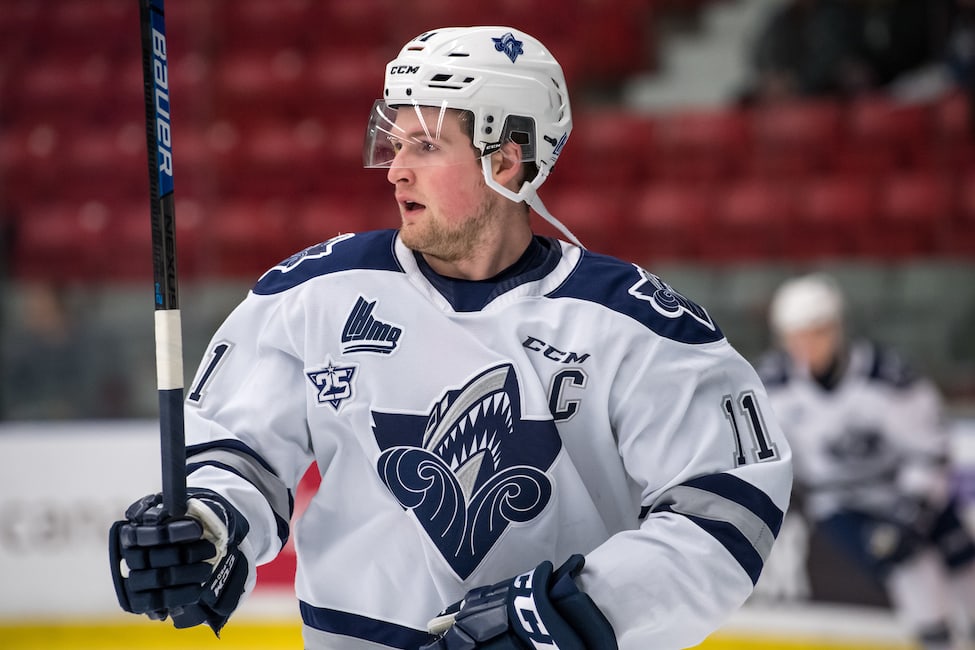 Rangers general manager Jeff Gorton spoke about it in a digital press conference and said, "It was a really easy process, and, we worked with his agency and got things done really quick here, and obviously we're really excited about getting him signed and becoming a Ranger and everything that goes along with it. So, looking forward to when we can actually see him on the ice."
When asked what was next for Lafreniere, Gorton said, "We've made a decision that he's not going to go [back] to Rimouski, he's going to come here as soon as we can, and start training here and getting ready for an NHL camp."
Lafreniere was drafted first overall, turned 19 and signed his first pro contract all in a week's span. Not a bad birthday week for the two-time Canadian Hockey League Player of the Year, 2018 Hlinka Gretzky Cup and 2020 World Junior Championship gold medalist from Saint-Eustache, Quebec. Lafreniere became the first Rangers' first-overall pick since the universal draft was adopted in 1969. The left-wing will wear No. 13 when he puts on his Blueshirts' uniform for the 2020-21 NHL season.
RFA DeAngelo Signs Two-Year Deal
Rangers' defenseman Tony DeAngelo, who was an restricted free agent (RFA) this offseason, re-signed with the Rangers for $9.6 million over two years. The 5-foot-11, 180-pound DeAngelo is coming off a season with career highs in goals, assists, and points.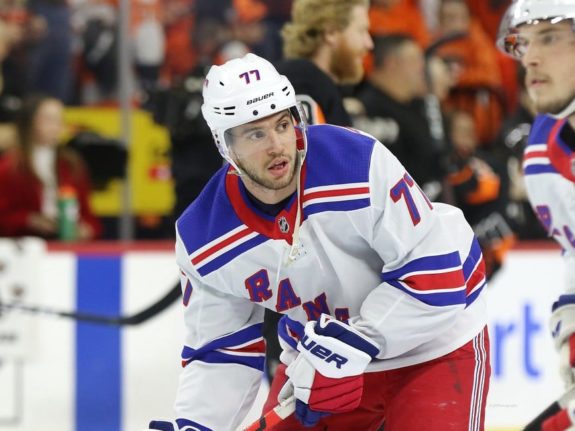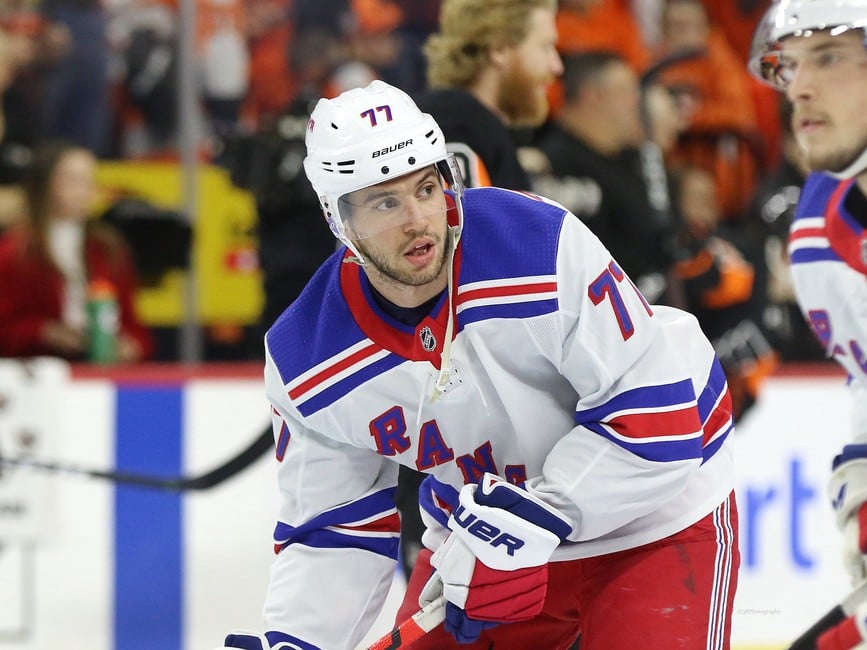 He was also fourth in goals and points for all NHL defensemen. During the past two seasons, which DeAngelo played full-time in a Rangers uniform, he was one of six NHL defensemen to notch at least 80 points and have a plus-18 or better rating over that span.
Georgiev Agrees to Two-Year Deal
Alexandar Georgiev, who's the first Bulgarian-born netminder in NHL history, re-signed with the Rangers as an RFA for two years at $4.85 million. He has mostly played a backup role during his three seasons with the Rangers.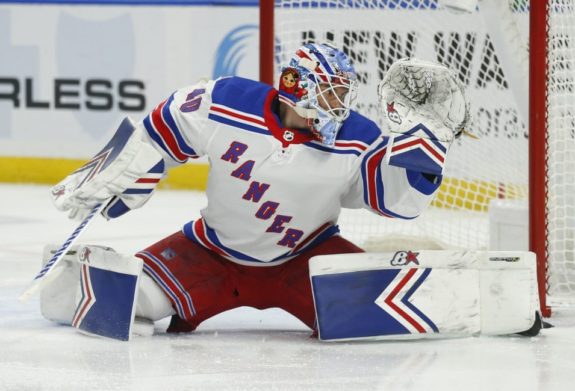 Georgiev played in 77 games and has a record of 35-31-7, a 3.00 goals against average (GAA) and a 9.13 save percentage (SV%) while posting four shutouts with the Rangers. He's expected to be the backup to Igor Shesterkin going into camp, but he'll see his share of playing time in goal.
Rangers Retain Di Giuseppe
The Rangers signed another one of their RFA's this week, Philipp Di Giuseppe. The 27-year-old forward split time between the Rangers and AHL affiliate Hartford Wolf Pack last season. He had a goal and three assists in his 20 games with the Blueshirts and they maintained a 12-7-1 record while he was in the lineup. He had 26 points in 43 AHL games and ranked third in the league in shots on goal.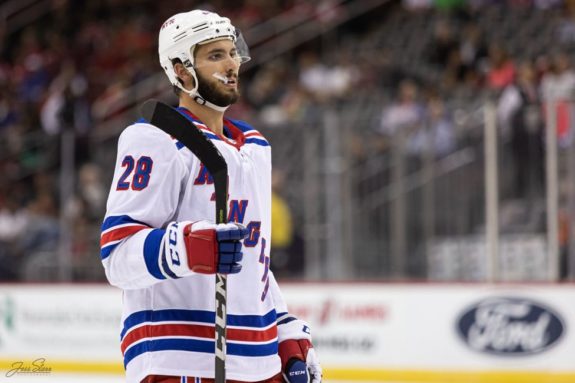 Di Giuseppe has played in parts of five seasons in the NHL with three different teams — the Carolina Hurricanes, who picked him in the 2012 NHL Entry Draft, the Nashville Predators, and the Rangers. He's scored 45 points with 68 penalty minutes in his NHL career. The Toronto, Ontario-native also spent part of seven seasons in the AHL, playing in 227 career games scoring 54 goals and 73 assists with 132 penalty minutes and a plus-14 rating. Di Giuseppe is clearly a fringe player but should be able to crack the Rangers' 2020-21 lineup in the bottom six, most likely the fourth line.
The Rumor Mill
The NHL is in discussions with its owners about what to do for the 2020-21 seasons. Vegas Golden Knights owner Bill Foley said during an interview on KHSP radio that he believes the season will start on Feb. 1 and either 48 and 56 games will be played in a shortened regular season. Foley also said that most teams, including his, need fans in the seats to survive. He referred to the NHL as a gate driven league as opposed to the NFL with their gigantic TV contracts.
The Rangers are making moves and signing players to add firepower and depth. If things keep progressing like they have the last couple of years the Rangers could be back to the promised land of 1994 sooner rather than later.
---
---