The New York Rangers have had numerous key players out of their lineup this season but they are starting to get those key players back and now must string together wins to remain in playoff contention. The Blueshirts have fallen behind the top teams in the East Division but still have time to make a run if they play to their potential.
Key Players Returning
In the last two weeks Artemi Panarin, Jacob Trouba and Filip Chytil have all returned to New York's lineup and all have provided the team with a spark. Chytil missed five weeks with an upper-body injury and his return has helped give the Blueshirts some much-needed depth at center with Mika Zibanejad having a down year and Brett Howden struggling. Chytil has three goals and three assists in 12 games this season.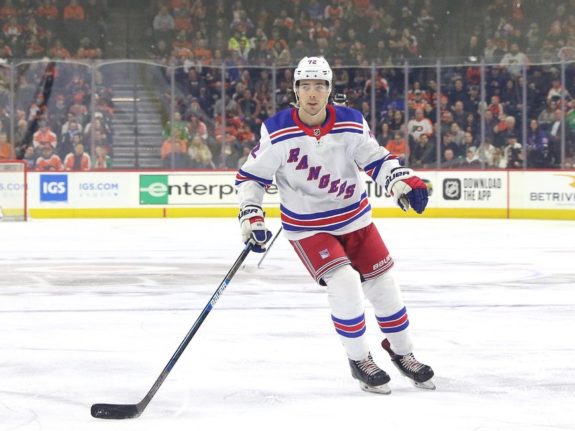 Trouba returned earlier than expected, just 19 days after he suffered a broken thumb in a game against the New Jersey Devils. The Rangers struggled without him and had to rely heavily on their top defense pair, Adam Fox and Ryan Lindgren.
Trouba and his defense partner, K'Andre Miller have both played very well since his return to action. Trouba has been excellent defensively and has been very physical, throwing big hits and blocking lots of shots. He has yet to produce much offensively and has no goals and five assists in 18 games but he has been very strong in the defensive zone. His return has also taken some pressure off of Miller, as well as Fox and Lindgren.
The biggest boost the Rangers have gotten is the return of Panarin, who was away from the team after taking a leave of absence. He was a dynamic player, who tilted the ice in New York's favor last season and he continued his excellent play early this season. Due to Zibanejad's struggles this season, the Blueshirts have been forced to rely even more heavily on Panarin, and so far he has delivered when he has been in the lineup.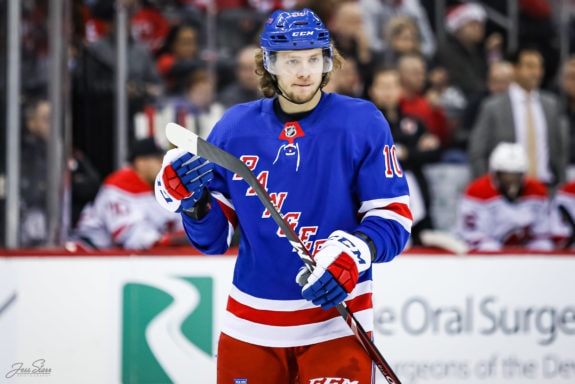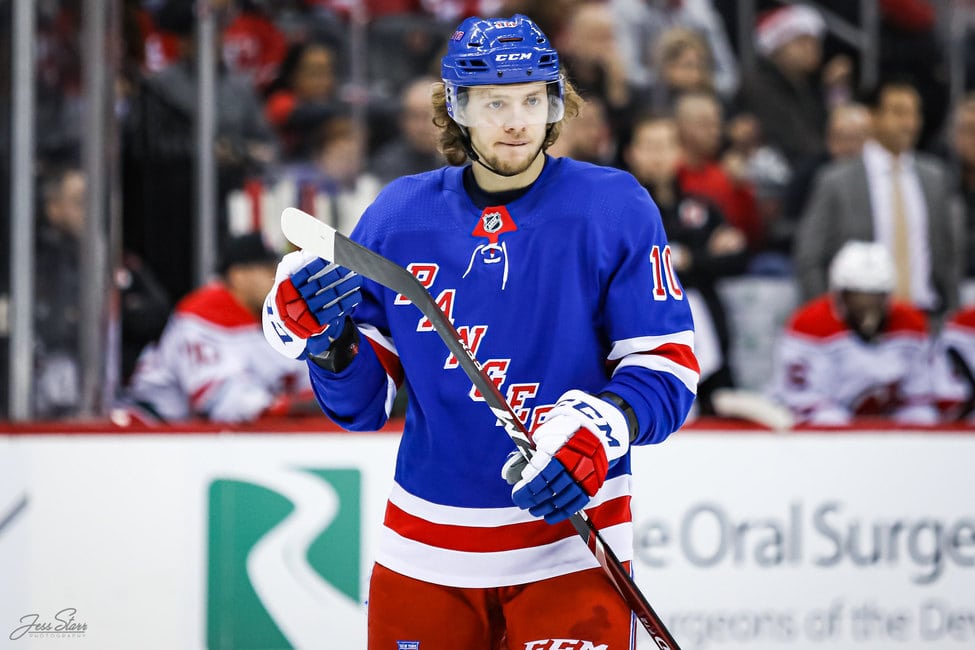 Panarin is a great playmaker and has given New York's lifeless power play some energy. He already delivered a brilliant cross-ice pass to set up Ryan Strome for a goal in his first game back in the lineup. He helped lift the Rangers to a 4-0 win over the Boston Bruins in that game. Thus far this season he has five goals and 14 assists in 15 games.
East Division Playoff Picture Getting Clearer
The East Division is a very tough one with the New York Islanders and Washington Capitals leading the way. It is highly unlikely that the Rangers will catch either team unless they collapse down the stretch. The Bruins have been struggling lately but they should benefit from having eight games left against the woeful Buffalo Sabres.
That leaves the Pittsburgh Penguins and Philadelphia Flyers as the teams the Rangers will most likely have to pass in order to make the playoffs. That will be a challenge given that the Blueshirts have played poorly against the Penguins so far this season and both Pittsburgh and Philadelphia are skilled teams with more postseason experience than New York. Still, it would benefit the young Blueshirts to stay competitive and play in meaningful games down the stretch even if they come up short of making the postseason.
The Rangers have four games remaining against both the Sabres and Devils, the bottom two teams in the division and they need to take care of business and pile up points in those games. They also have six games remaining against the Flyers, including their next two games, and can quickly make up ground on Philadelphia if they win those games.
Moving Forward
A lot has gone wrong for the Rangers this season but they still have an opportunity to make a run down the stretch. In addition to the key players who have already returned to the lineup, New York's talented young goaltender Igor Shesterkin is close to returning from a groin injury. After a rough first couple of starts this season, he was playing great when he got hurt.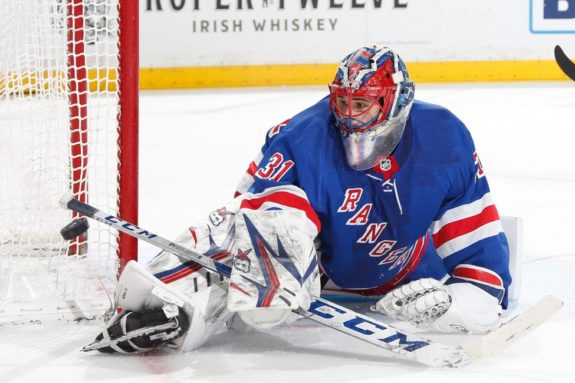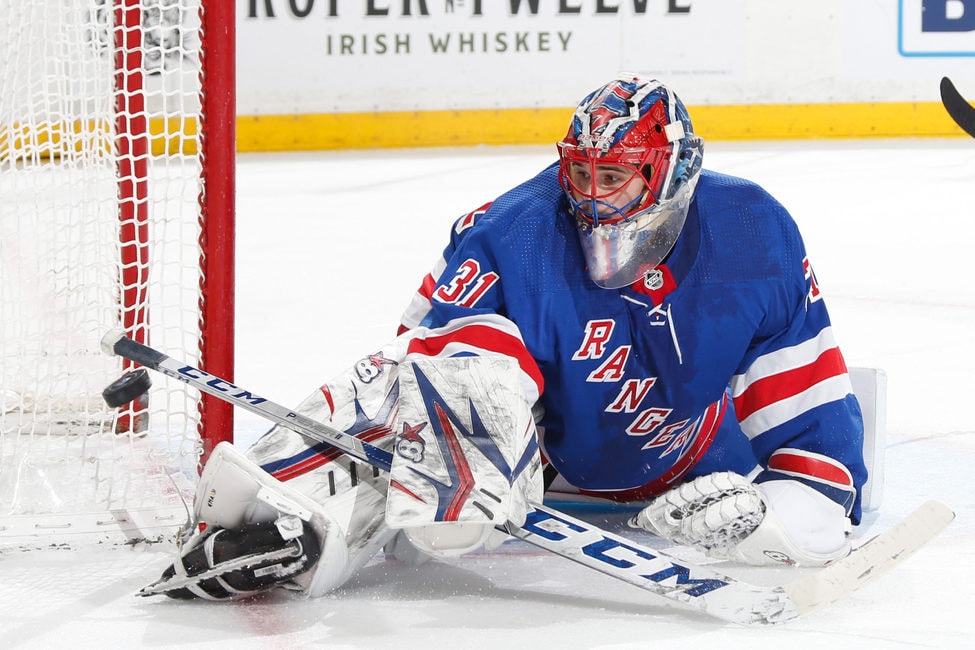 The Rangers may also get a lift from top prospect Vitali Kravtsov who is expected to join New York soon now that his team in the KHL, Chelyabinsk Traktor, has been eliminated in the playoffs. The 21-year-old winger finished with 16 goals and eight assists in 49 games this season, including a few highlight-reel plays.
While the Rangers have a tough road ahead to try to make the postseason they have enough talent when they're healthy to make a run and put pressure on the teams ahead of them late in the season. For the first time since the start of the season, the Blueshirts should soon have all of their top players in the lineup but it is getting late in the season. The Rangers have to make a run now to stay in playoff contention which would also get this young team valuable experience playing in important games down the stretch.
---
---