Recently, the Carolina Hurricanes and General Manager Ron Francis signed forward Victor Rask to a six-year, $24 million dollar extension. The young Swede is just entering his third season with the 'Canes but has already proven himself to be worth the investment from the team.
The Deal
Rask earned a six-year extension from the team worth $24 million dollars with his play over the first two seasons. Here's how that compares to other contracts around the league:
Victor Rask (6 yrs @ $4M) comparables:
Couturier 6 @ $4.33M
Bjugstad 6 @ $4.1M
Gallagher 6 @ $3.75M

More: https://t.co/eWgEXaFuJG

— General Fanager (@generalfanager) July 12, 2016
Just to add another name to that list, Andrew Shaw has signed an extension with Montreal for six years worth $23.4 million.
Production
When you compare numbers from 2016 with those other four, Rask, 23, easily outperformed his competitors.
Couturier (23): 11G/28A/39Pts/63GP
Bjugstad (23): 15G/19A/34Pts/67GP
Gallagher (24): 19G/21A/40Pts/53GP
Shaw (24): 14G/20A/34Pts/78Pts
Rask (23): 21G/27A/48Pts/80GP
You could make the argument that Gallagher would have had better numbers if he had played more games but the bottom line is that he didn't. On top of all that, Rask led the Hurricanes with 18 power-play points and was second on the team with five power-play goals and five game winning goals (2 in overtime).
Value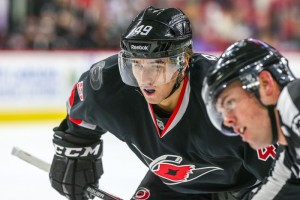 Rask, unexpectedly, made his debut with the 'Canes in 2014 after Jordan Staal broke his leg in the preseason.  Since then he has proven his worth to the organization and at only 23,  he can be even better. In his rookie year, Rask played 80 games and deposited 11 goals and dished out 22 assists. His second season he improved in all categories scoring (21G/27A) while playing in another 80 games.  In both seasons, Rask has been a weapon at the dots as well, winning over 50% of his face-offs.
With how he has progressed from year one to year two, even with all the extra responsibilities that Head Coach Bill Peters has given him, the sky is the limit for this burgeoning star. Plus the possibility of playing with Lee Stempniak, Teuvo Teravainen or any of the new wingers the front office acquired this off-season has the young center primed to continue his growth as a hockey player. At just $4 million per year, Rask has the chance to wildly out-perform this deal and make it look like a steal for the Hurricanes.
Yes, $4 million a year may seem like a large expense for a team hovering right at the cap floor but if the team continues to progress, the money won't be an issue.
Bottom Line
What everything in sports comes down to is production and Victor Rask has produced in his first two years. Progressing in every major category from year one to year two while adding responsibilities in all three zones. Like it or not, the Hurricanes have their second line center for the next six years. Now the question is, can he keep up the good work?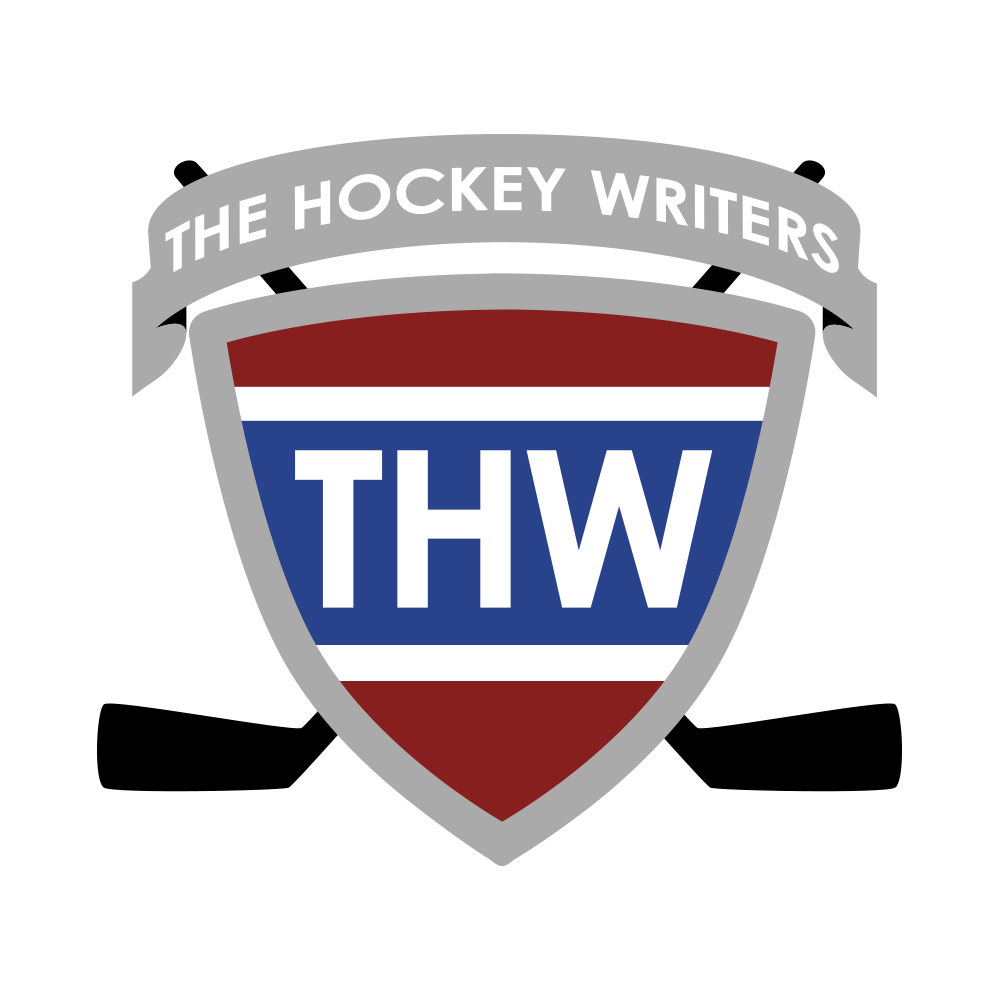 The Hockey Writers is:
1) A top-tier hockey media company delivering a top-notch, in-depth look at the NHL
2) A collective of some of the best hockey writers anywhere
3) A multimedia provider with daily podcasts and YouTube shows
4) Well-respected and widely-cited NHL prospect and draft resource