At the beginning of this season, few gave serious consideration to the Colorado Avalanche's hopes of success. The overwhelming consensus was that the Avalanche were destined for the NHL's cellar. Oddsmakers didn't give them much of a chance. But the team has a winning record of 7-5-0, exceeding early expectations. With this surprise start to the campaign, let's reassess the team's expectations moving forward, and their relationship with Matt Duchene.
Production From Unlikely Sources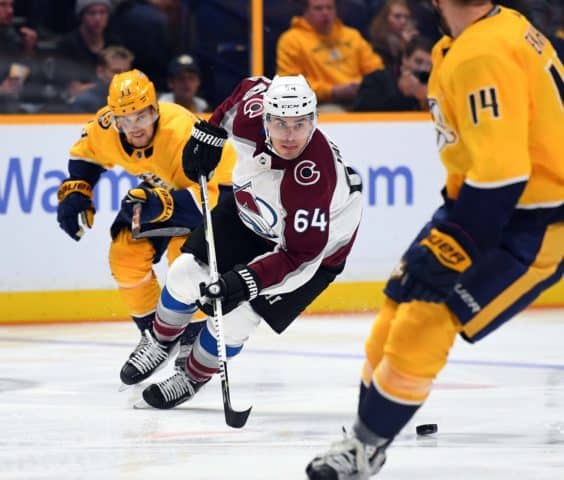 One of the keys to success coming into the season was depth production. The roster isn't filled with stars, and Matt Duchene's future with the team remains a question mark. As a result, the Avs rely heavily on their role players. This was a weak spot for Colorado last year but this season has yielded better results.
Newly acquired Nail Yakupov has the freedom he needs to be successful in Colorado. Rookie Alexander Kerfoot has quietly put in a fantastic two-way effort every night. Anton Lindholm has risen up the ranks to the top defensive pairing while Mikko Rantanen is producing 3.15 points per 60 minutes of play and Carl Soderberg has risen from relative obscurity to one of the Avs' more efficient forwards, with a relative Corsi of 1.5.
Is it Sustainable?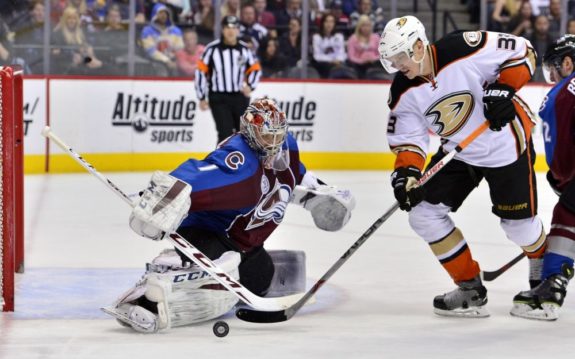 In a word: no. Of all Avalanche skaters, only one has a non-negative Corsi%: Matt Duchene, at 50.00. Every other player on the team is losing the shot attempt battle. This puts a heavy workload on goaltenders Semyon Varlamov and Jonathan Bernier. Varlamov is facing 34.75 shot shots per game while Bernier has seen 31.75 per game.
While the depth players have, by and large, outperformed expectations, it's important to keep in mind how low the bar of expectation was for these players. The Avs only have a goal differential of +2, and appear to be an average team that has ground out some tough wins. Remember, this is largely the same roster that put up 48 points last year.
Nathan MacKinnon, Tyson Barrie, and Gabriel Landeskog are producing fairly mundane numbers early this season. For the Avalanche to sneak into the playoffs, they'll need unexpected results from unproven players. They've got elements of that now, but keeping it up for 82 games is a tall order.
Balance on the scoresheet isn't an issue; 17 of the 24 players Colorado has dressed this season have scored at least one goal. The concern is that nobody has scored five goals yet. Players like Yakupov, MacKinnon, Landeskog, and Sven Andrighetto need to provide the goal-scoring touch that's expected from your top line forwards. Before the Avs can pivot from rebuilder to contender, these point producers need to carry the workload for the depth players, and not simply complement them.
Does This Change the Matt Duchene Saga?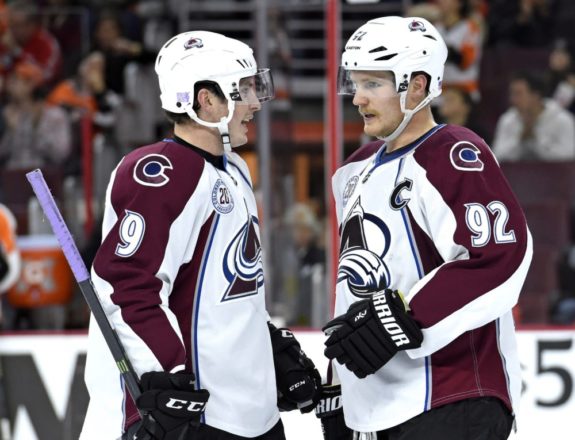 The hockey world has been speculating on Duchene's trade destination for months now. But with the Avalanche on pace to hit 95 points, the statistical goalpost for playoff qualification, does this take Duchene off the trade block? Probably not.
With their surprise division title in 2013-2014, the Avs raised expectations for their strategy timeline. Poor personnel management followed, setting back their rebuild by a few years. Colorado is going to be more tempered in their expectations for the club this time around.
It's important to see the forest for the trees. It would be shortsighted to say that Colorado is better off with Duchene on a fringe-at-best playoff team instead of moving him before he becomes an unrestricted free agent. The Avalanche are an improved team, but the ultimate strategy to move Matt Duchene by the trade deadline must remain the overall objective for this season. After all this time, GM Joe Sakic has to get this trade right for the long-term success of the franchise.
So, the hockey world continues to wait and see where Duchene will end this season. But, regardless of record and standings, what if the answer to that question is the Colorado Avalanche? It'll be tough for fans to ultimately see this season as a success.