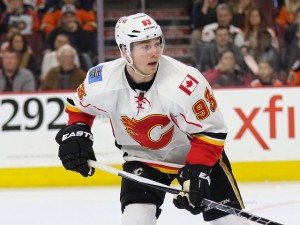 Even if Calgary Flames forward Sam Bennett hadn't scored with one second left, it would not have been a perfect game by the Montreal Canadiens. It just looked a hell of a lot like one, as the Habs skated to a 5-1 victory on Tuesday night, getting contributions throughout the lineup in spite of a 31-20 shot disadvantage; and that's without Alex Galchenyuk, who missed the game after re-aggravating his knee injury.
He should probably take note. At this point, it would seem whatever ails you, even if it's fever symptoms, the cure is a healthy dose of the Flame. With the Habs boasting an unimpressive 3-4-1 record in their last eight prior to this contest, everything seemed to go in for them on this night.
The exact opposite has to be said of the Flames. They've now lost four in a row, including a 4-0 loss to the Toronto Maple Leafs on Monday night. Until Bennett broke goalie Carey Price's goose egg, the Flames had given up nine straight goals to the opposition. They have now been scored upon first in nine straight games.
First Period
If it's any consolation to Calgarians, it was all Flames early. "Early" just lasted about a minute and a half, when Habs defenseman Nathan Beaulieu lost control of the puck leading to a two-on-one break and a Johnny Gaudreau chance in all alone. Price made short work of that opportunity as well as the second chance off a rebound.
The rest of the period was evenly matched. However, the Habs set the tone for the rest of the contest by getting on the board with less than one minute left when forwards Sven Andrighetto and Andrew Shaw connected to beat Flames goalie Chad Johnson.
Andrighetto uses his speed to set up Shaw. 1-0 #Habs pic.twitter.com/yab5nmijTd

— Marc Dumont (@MarcPDumont) January 25, 2017
Second Period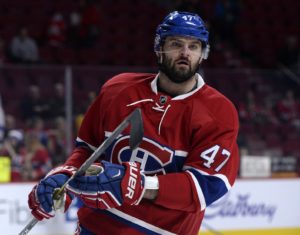 Habs forward Tomas Plekanec doubled the lead shorthanded about five minutes into the middle frame. On a two-on-one with Paul Byron, Plekanec opted to shoot, successfully shooting at Johnson's five-hole.
About midway through the period, Beaulieu made up for his first-period giveaway with a perfect cross-ice, power-play pass to Alexander Radulov, who buried his first of the contest.
Third Period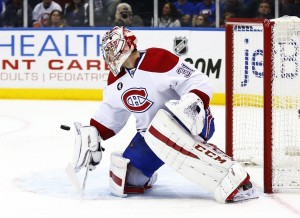 Radulov scored his second on another man advantage in the third. After Daniel Carr made the score 4-0, Radulov was allowed to skate in all alone on Johnson, roofing a backhander to bring an end to his team's scoring.
At that point, the Canadiens' team mission statement seemed two-pronged: Get Radulov the hat trick and earn Price the shutout. Both fell out of reach in almost one fell swoop, when Radulov was called for hooking Bennett with just under a minute left.
While the Canadiens' penalty kill started off impressively with another odd-man rush, ultimately the team got pinned down in their own zone when defenseman Shea Weber failed to get it out. Bennett then made the Habs pay, but for those in attendance at the Bell Centre, the game was worth the price of admission.
[irp]
Scoring Summary
FIRST PERIOD
MTL – Andrew Shaw (7) assisted by Sven Andrighetto and Jeff Petry
SECOND PERIOD
MTL – Tomas Plekanec (7) unassisted
MTL – Alexander Radulov (11) assisted by Nathan Beaulieu and Shea Weber
THIRD PERIOD
MTL – Daniel Carr (2) assisted by Torrey Mitchell and Carey Price
MTL – Alexander Radulov (12) assisted by Tomas Plekanec and Andrew Shaw
CGY – Sam Bennett (10) assisted by Matthew Tkachuk and Dougie Hamilton
THW Three Stars
First: Alexander Radulov (2 goals)
Second: Andrew Shaw (1 goal, 1 assist)
Third: Carey Price (30 saves)
---
Next Up
Montreal Canadiens at New York Islanders
Barclays Center – 7:00 p.m. EST on Thursday, January 26
Broadcast channels – MSG+, SNE, RDS
2016-17 Season Series: October 26: Canadiens 3 – Islanders 2
NEXT UP
Calgary Flames at Ottawa Senators
Canadian Tire Centre – 7:30 p.m. EST on Thursday, January 24
Broadcast channels –RDS2, TSN5, SNW
2016-17 Season Series: October 28: Flames 5 – Senators 2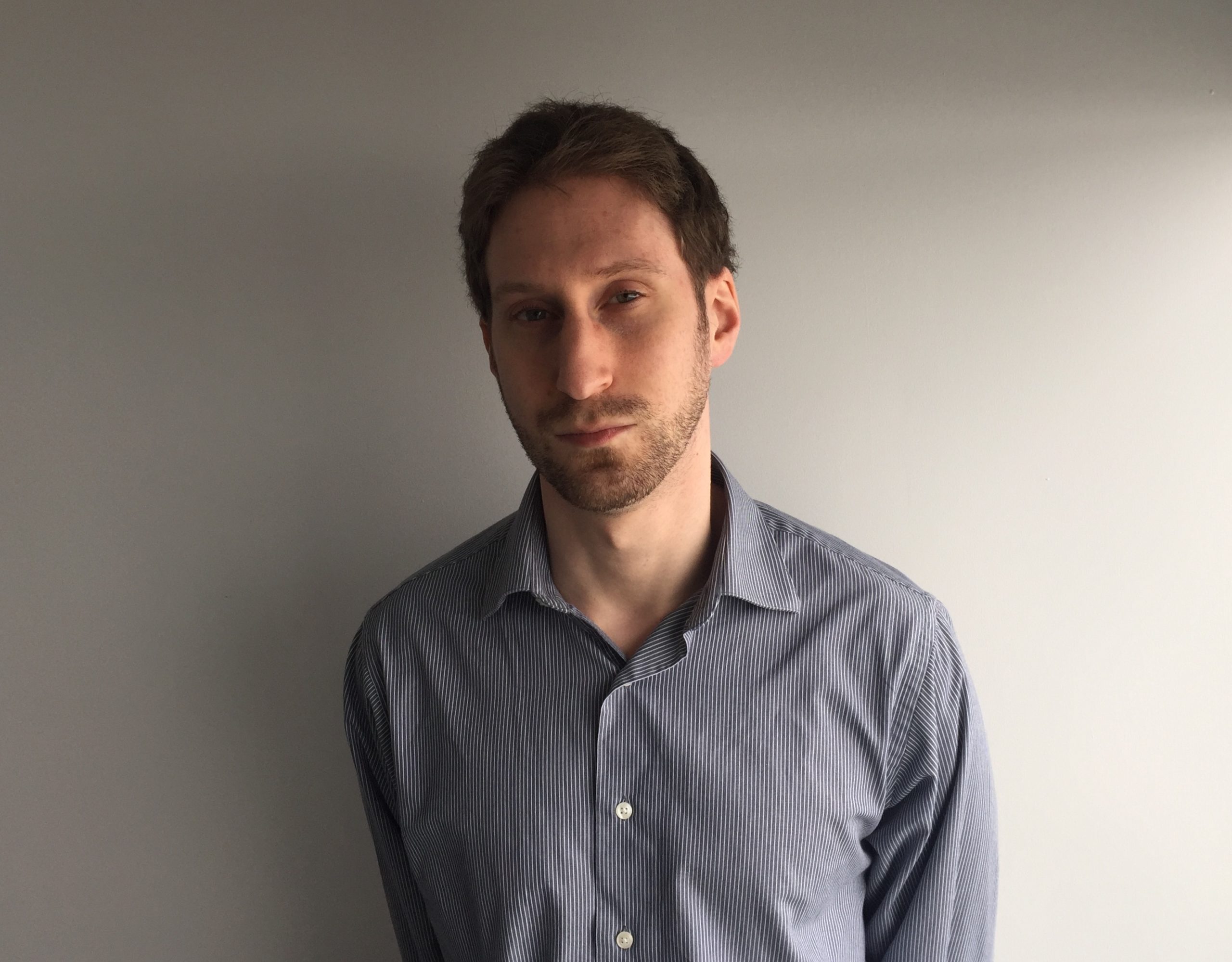 After 10 years of writing hockey, Ryan decided it was as good a time as any to actually join The Hockey Writers for the 2014-15 season. Having appeared as a guest on such programs as CBC Radio One's Daybreak, Ryan has written for such publications as the Montreal Gazette and Bleacher Report and worked for the NHL itself and his hometown Montreal Canadiens. He currently writes about all things Habs for THW, with it being a career highlight for him to cover the 2021 Stanley Cup Final as a credentialed member of the press.