Jonatan Berggren has always been known as a playmaking threat, hence the reason the Detroit Red Wings drafted him 33rd overall in 2018. His stick handling, agility, and vision seemingly make up for what others previously perceived as a lack of size, but his last two seasons in the Swedish Hockey League (SHL) have been marred with injuries that stunted his professional growth. His stat line was stagnant, and there was little to show for his efforts.
Fully healthy for the first time in his career, his numbers are now jumping off the page. Berggren, who was selected behind top Red Wings prospects Filip Zadina and Joe Veleno, was scouted as an intelligent defensive forward who could steal the puck in the blink of an eye. Thirteen games into this season in the SHL, he's beginning to show men 10 years his senior just what he's capable of and Red Wings fans everywhere hope that talent will translate to the NHL.
Berggren Staying Healthy, Opens Season on Fire
Berggren's first two full seasons with Skelleftea AIK were disappointing after a stellar juniors career. At just 17 years old, he recorded 57 points in 38 games on the U20 Super Elite team, but appeared in just 16 games in 2018-19 and 24 games in 2019-20. This season, with his health intact, he's totaled 16 points on two goals and 14 assists in just 13 games. Often known as a creator versus a finisher, he is living up to that reputation by consistently setting his teammates up with quality scoring chances.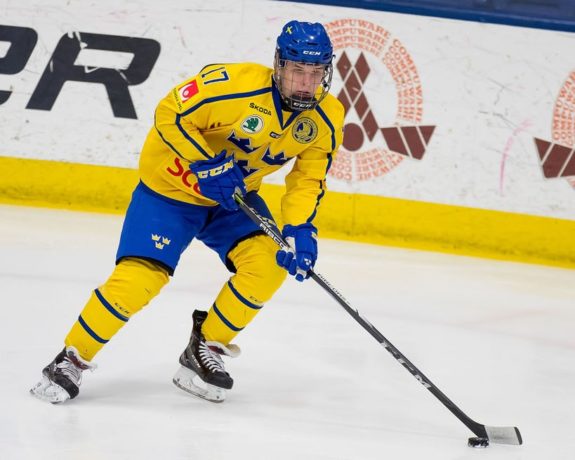 The league, for now, has paused for international play, and Berggren's stellar start earned him a spot on the men's national team to compete for the Kajara Cup. He did not record any points in his two appearances, but the first nod to represent Sweden on the national team is a significant sign of his growth as a player.
Berggren's current numbers speak to how much better he is seeing the ice, creating quality chances for his teammates. He has attributed the change in his game to focusing more on charging the net, as opposed to playing on the perimeter. His sheer ability draws attention to him, and even if there isn't an opportunity in the lane, he's able to find an open teammate. Even though his last three games for Skelleftea didn't yield any points, he has still managed to create scoring chances for his teammates.
"He is even faster, so he beats the opponents even better, but he's also taken a big step in going into (the) front of the net, driving the net, and going to those areas," Skelleftea general manager Erik Forssell recently told The Athletic. "Like last year, maybe he was a little bit too much on the outside, [a] perimeter player."
Developing Alongside Moritz Seider, Lucas Raymond
Berggren has had plenty of opportunities to see other Red Wings prospects playing in Sweden's top men's league, as it's recently been a hotbed for Detroit's development. Other recent Detroit picks playing in in the SHL right now are Moritz Seider (Rogle BK), Veleno (Malmo), Albert Johansson (Farjestad BK), Lucas Raymond (Frolunda HC), Albin Grewe (Djurgardens IF), Theodor Niederbach (Frolunda HC), and Malte Setkov (Malmo).
A few of those names have already made an impact in the league. Raymond, Detroit's top pick in 2020, is tied with the lead on Frolunda HC this season with five goals. Considering the two players he is tied with are 28 and 33, it's safe to say the 18-year-old is meeting, if not exceeding, early expectations. Seider, Detroit's top-overall pick in 2019, has impressed as well, amassing one goal and four assists in just five games for Rogle BK.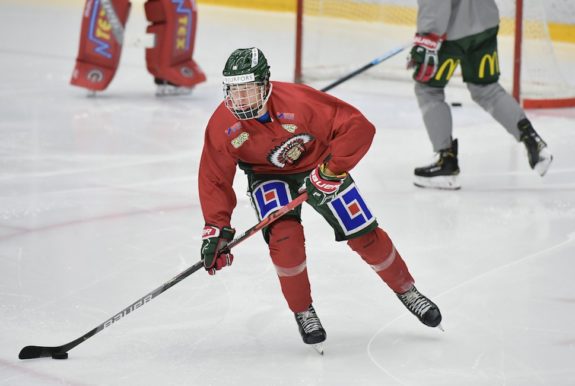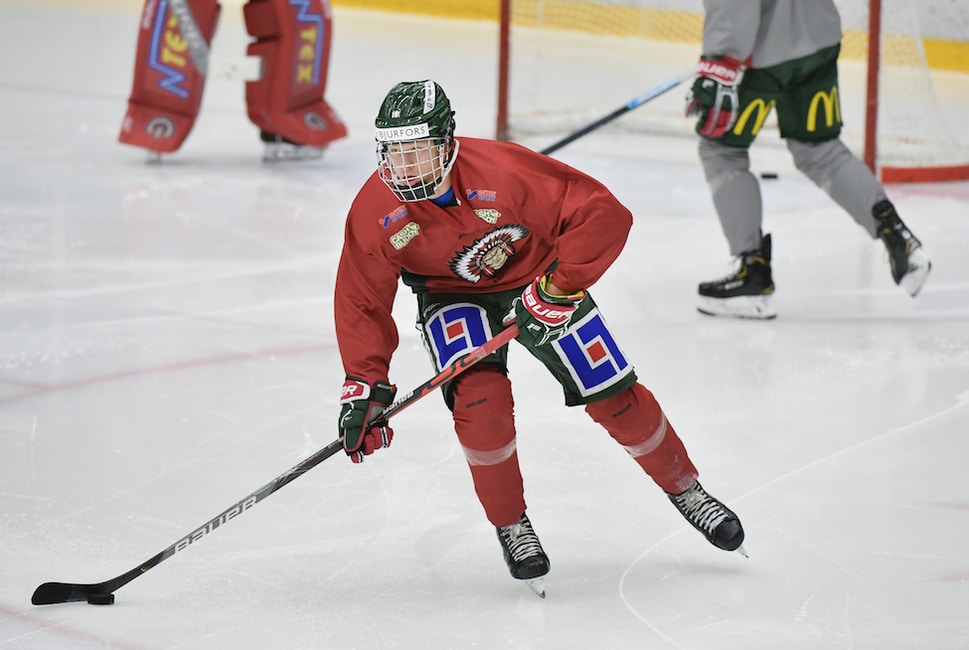 Johansson, who was drafted 60th overall in 2019, has notched three goals and three assists in 13 games, ranking 12th among all defenseman in Sweden's top league. Not bad for a 19-year-old.
Needless to say, there's plenty of talent waiting in the wings for Berggren to team up with. Often cited as a potential top-six forward, it will be fun to see him make his way into the Red Wings' lineup.
The Future is Bright, Whenever That May Be
It's challenging to gauge when Berggren will make his NHL debut, given the strain that the pandemic has put on the league and its affiliates. Though the league continues to target a January start, that tentative date is very much in the air, and the AHL is even more in doubt. In order for Berggren (and all of the other prospects, for that matter) to get the ice time they need to further their development, they may simply play out the entirety of their full-season loans this season.
While that may be disappointing in the short term, Detroit fans everywhere should remain eager with anticipation on what's developing overseas, and how the future of the team is taking shape.
---
---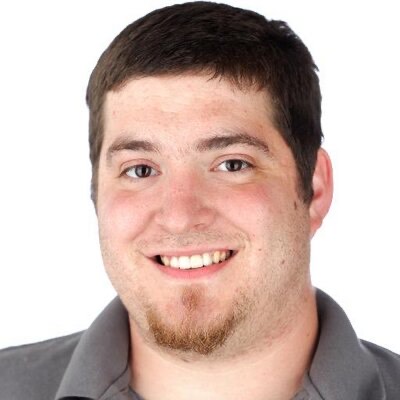 A die-hard hockey fan in the desert, and proud Iowa State alum. Detroit Red Wings and Arizona Coyotes contributor for The Hockey Writers.