Jeff Blashill's first tenure as an NHL head coach has not exactly gone according to his plans or expectations before taking the job in June of 2015. He did earn a second contract in April of 2019, but it is also widely known that he is sitting upon the NHL head coaching hot seat. (from 'Detroit Red Wings mailbag: Why is Jeff Blashill still Steve Yzerman's coach?,' Detroit Free Press, 12/13/2020)
The chances of a coaching change in Detroit are a real possibility, so are there any suitable candidates to take over the Red Wings bench? Today's feature highlights three candidates that all make a good case to take over. Before that, it is worth reviewing Blashill's performance as head coach over the past five seasons.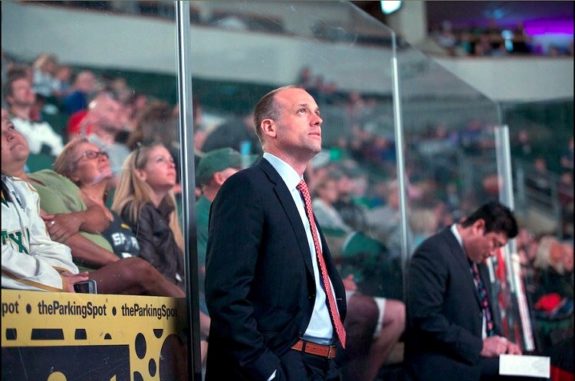 The Detroit-born, Salt St. Marie raised Blashill has amassed a record of 153 wins 194 losses and 52 overtime losses. The team qualified for the playoffs during Blashill's first season but has been absent from the last four postseasons. Despite a shortened 2019-20, the Red Wings finished with 49 losses in only 71 games. That is not the trajectory the team wants to be heading at this stage of the rebuild.
General manager Steve Yzerman must now determine whether Blashill is the coach that will lead this team back into a contending team or whether there are other better-suited candidates to take on that role? Should he decide on the latter, there are three available coaches that might be equipped to help bring this team back into contention; Gerrard Gallant, Bruce Boudreau, and Mike Babcock. All three make strong candidates should the Red Wings decide to part ways with Blashill.
Gerrard Gallant
A former teammate of Yzerman's in Detroit, Gallant has carved out an interesting head coaching career with three different NHL organizations – Columbus Blue Jackets, Florida Panthers and Vegas Golden Knights. Unfortunately for Gallant, he has been relieved of his duties at some point during his third year with each club. One could even say that his last two firings – in Florida and Vegas – ended surprisingly and unceremoniously.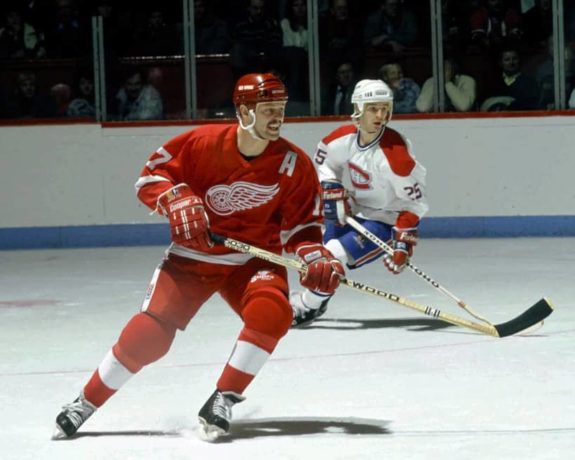 Yzerman might want to conduct some due diligence on those situations, but I feel like he probably already has a good idea of what went down with Gallant. The fact is, he is a very capable coach and his overall record of 270 wins, 216 losses, and 55 overtime losses do not truly reflect that. I mean, there are not a lot of coaches that could guide a team to the Stanley Cup finals in the first year of its existence. Yet, the Jack Adams finalist from 2018, did just that with expansion Vegas Golden Knights that same year.
Perhaps that is what made his most recent firing so perplexing. At the time of his dismissal, the Golden Knights were sitting at a record of 24-19-6. Good, but not great. General manager Kelly McCrimmon explained his decision by saying he felt Peter DeBoer was better suited to take the team further as he was considered technically more proficient than Gallant. The Summerside native has earned somewhat of a reputation as solid player relationships but slightly lacking in the technical or "X's and O's" department.
With a young team like Detroit, maybe this is the kind of coach that could help the team take that next step. Either way, should the Red Wings decide to replace Blashill I would expect Gallant to be in the mix – if he is still available.
Bruce Boudreau
Another individual with a similar reputation of being a player's coach is 65-year-old Boudreau. The Torontonian is approaching the 1,000 NHL games coached mark and is currently stuck on 984 as he awaits another opportunity. He sits on the sidelines with a coaching record of 567 wins, 302 losses, and 115 OT defeats. Very good career numbers.
Boudreau has spent his years behind the bench of three different NHL teams including the Washington Capitals, Anaheim Ducks, and Minnesota Wild. His last stint with the Wild was his shortest stint, spanning four seasons, but concluded on Valentine's day of this year. His two previous coaching gigs in Washington and Anaheim each lasted five seasons.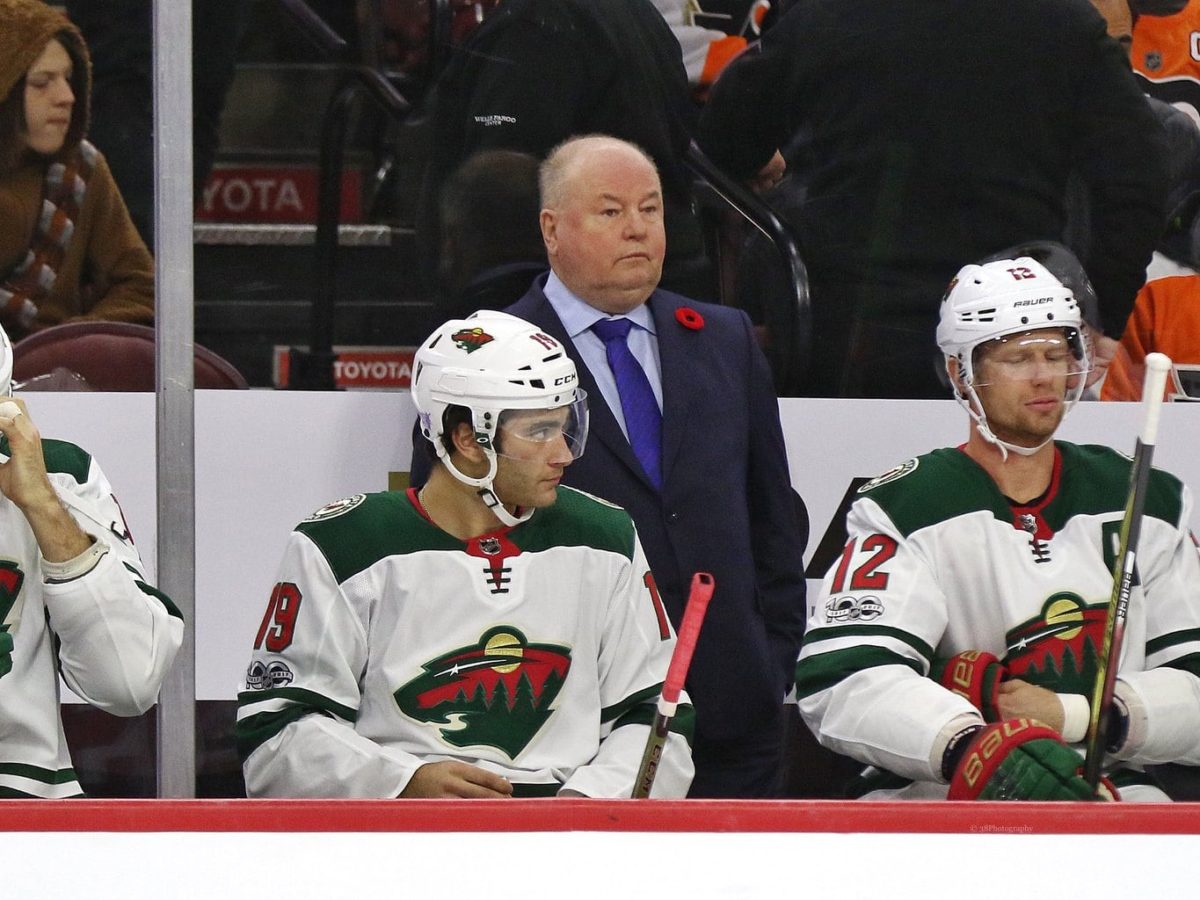 As seen by his record, Boudreau has had success throughout the regular season but failed to translate that over to the post-season. Unfortunately, that has now become an additional part of his reputation having only reached the conference finals one time (Anaheim, 2015 ) in 10 postseason tries. That is the one big dent in his armor.
I wonder aloud if Boudreau is just what the Red Wings need? Before Detroit starts thinking about being a Cup contender, they must first find a way to get into the dance. Let's not forget that he was the fasted coach to reach 200 regular-season wins in the modern NHL era, and was also the 2008 Jack Adams recipient as Coach of the Year.
Mike Babcock
Last but certainly not least, Mr. Babcock. A man who is no stranger to the city of Detroit and the Red Wings organization. To start, Babcock guided Detroit to their last Stanley Cup win in 2008. In total, he spent 10 seasons and 786 games as head coach of the Red Wings. His record with Detroit was stellar – 458 wins, 223 losses and 105 OTL.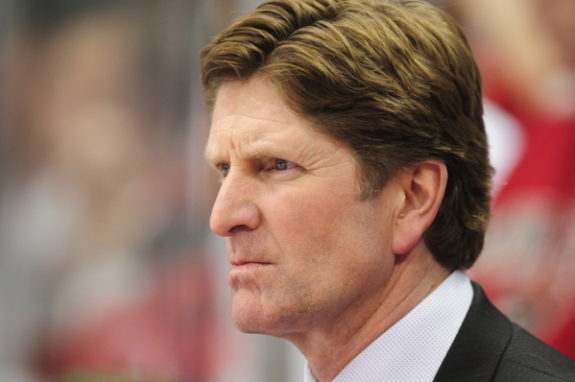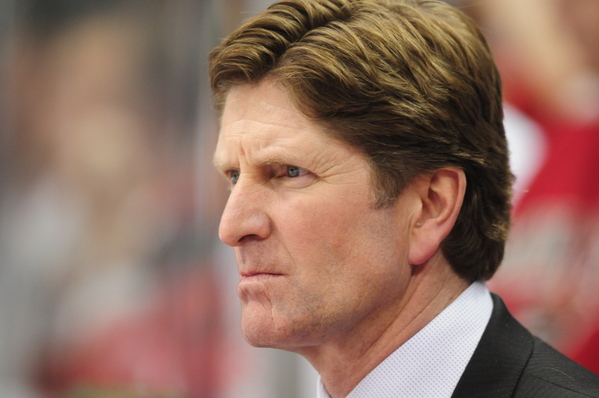 The Saskatoon native was hired by the Ducks in 2002, and his career literally took off from that point. In fact, he was once been considered the best coach in hockey – both professionally and internationally. In addition to his Stanley Cup with the Red Wings, Babcock has also won gold once at the World Junior Championship (1997), along with two World Championships (2004, 2016) and two Olympic gold medals (2010, 2014).
That success eventually led to a massive eight-year contract with the Toronto Maple Leafs in May of 2015. Some suggest that the eventual deal made him the highest-paid coach in NHL history. A salary he is still collecting today despite not having coached in Toronto since November of 2019 when he was relieved of his duties.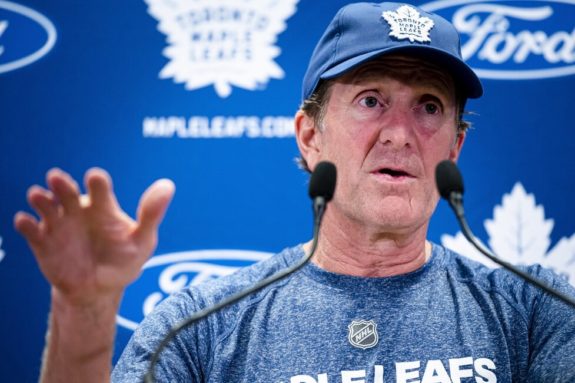 Toronto is unquestionably one of the brightest spotlights and toughest markets to create a winning culture. Babcock just never seemed to get things aligned, but was that all Babcock's fault? Not by a long shot. Will he need to make some adjustments when he takes on his next coaching position? Definitely.
The Return of the 2008 Cup Coach?
Who knows? One Red Wing great has already made a triumphant return as GM of the rebuild. Maybe Babcock is awaiting his chance to have a second go around in Wayne County, Michigan.
Of course, none of this means the Red Wings will be in the market for a coach anytime soon, but it is certain that Blashill needs to show that he is leading this team around a definitive corner. Quickly. Making the heat in his kitchen a little hotter is the fact that his most recent contract will expire mid-season in 2021.
Should the season get off to a rocky start, will Gallant, Boudreau or Babcock be in Yzerman's sight line?  
---
---