It wasn't all that long ago that the Toronto Maple Leafs were looking forward to a bright future ahead. Well, that window is now open and results better begin flowing in before it shuts on this franchise once again. As close as they seem to their next tier of success, it might take Santa granting some strategic wishes to propel them further.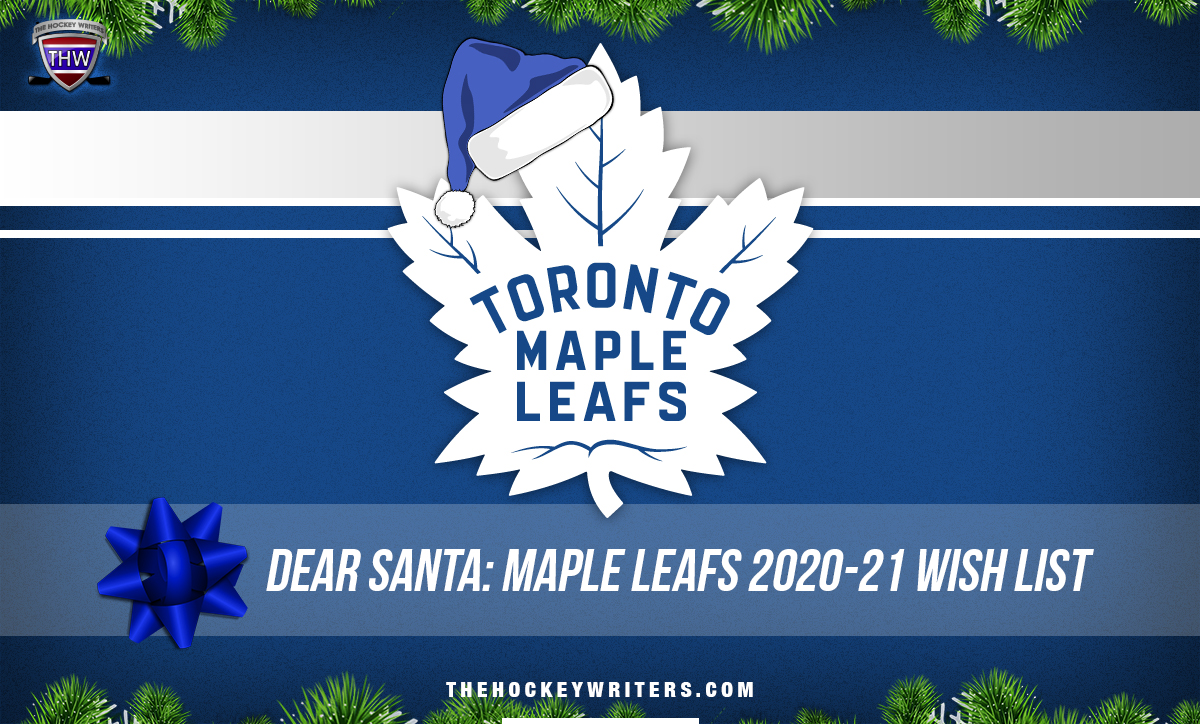 With as much attention as is typical surrounding Toronto, there comes a natural level of skepticism from outsiders looking in. However, regardless of the in-game hate from any rival fanbase, objective hockey fans know this franchise is full of talent that demands respect. Besides, even if it takes Santa's help to move them along, the best clubs always find a way to spread cheer amongst their supporters.
Wish #5: Offseason Aging Pays Off
Beyond the ageless secrets that surround the holidays, Kyle Dubas' goal to add experience this offseason was far from a hidden tactic. He was active, adaptive, and aggressive. Dubas successfully attained a lot more with a lesser spend, than he would have if a player like Alex Pietrangelo had landed in Toronto.
With Dubas' offseason spending, came an increase to his lineup's average age. Joe Thornton (41), Wayne Simmonds (32), and Zach Bogosian (30) are each older than the team's young core. Despite deviating from what seemed to be a fixation on youth, Dubas added years strategically.
These are players whose potential benefit outweighs the reality that they're past their prime. Collectively, they elevate Toronto's size, experience, leadership, defense, and scoring ability. Thornton, Simmonds, and Bogosian being locked in for only the 2020-21 season may be low risk, but the Maple Leafs surely hope these veterans help lead the way to desirable rewards.
Wish #4: Brodie Works Out Better Than Barrie
When Tyson Barrie was acquired to help enhance Toronto's blue line, the hope was that he'd add some much-needed structure alongside his expected production. Unfortunately, while his point totals progressed through the latter half of the season, Barrie never did pan out in a way the Maple Leafs needed him to. Their backend wasn't made better because he was there.
Barrie wasn't the only defeseman that Toronto saw walk in free agency, leaving a few holes in the lineup. They proceeded with attempting to address their defensive needs, as opposed to just filling the voids. In their biggest move of this past offseason, the Maple Leafs signed T.J. Brodie at $5 million AAV for the next four seasons.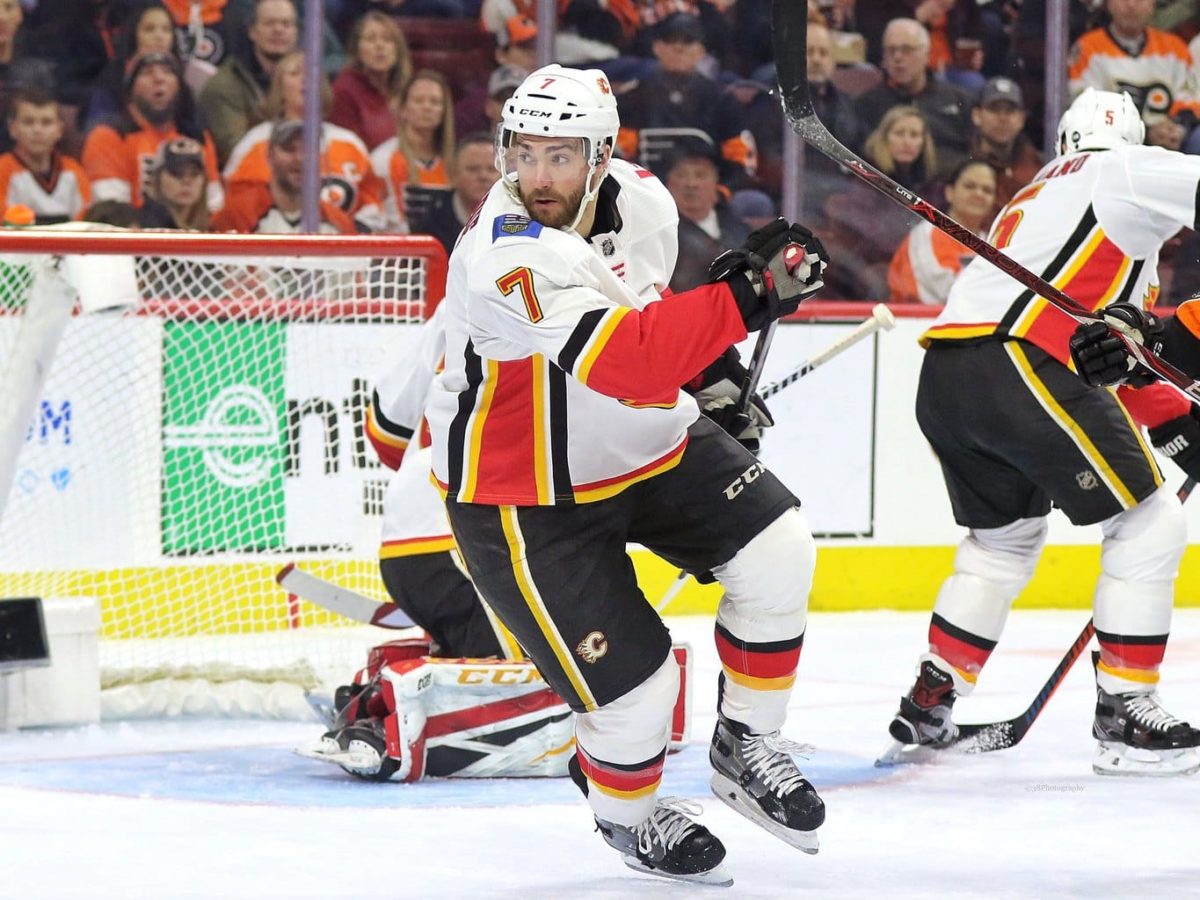 At quick glance, Brodie and Barrie seem like similar players that both thrive with an offensive role. In fact, Barrie has actually been more prolific than Brodie when comparing their careers, including through last season alone. However, Brodie brings an experience of having played alongisde one of the game's best, often paired with Mark Giordano while still with the Calgary Flames.
The Giordano and Brodie pairing has been a mainstay for Calgary for a couple of seasons now, but it's still so impressive to see how dominant they are as a unit and how complementary their skill sets remain.
Toronto hopes Brodie can leverage what that invaluable time in Calgary taught him, in maintaining a balanced and responsible approach by putting defense first. With Morgan Rielly already looked upon as a star, just imagine how his impact will elevate with Brodie's influence.
Wish #3: Andersen Rebounds After Rough Year
It's not a stretch to proclaim the 2019-20 season as having been Frederik Andersen's worst of his career, statistically. He went 29-13-7, while his .909 save percentage, 2.85 goals-against average, and only three shutouts earned made this a failed campaign for the all-star.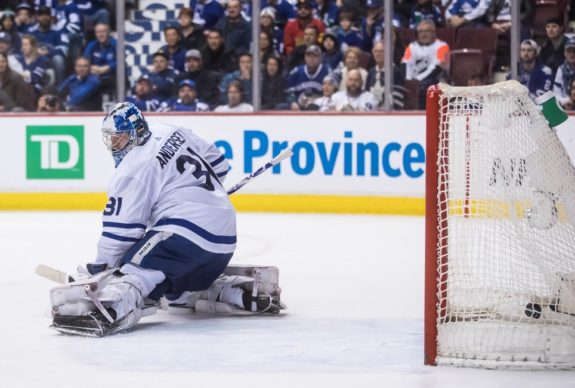 There is no hiding from the fact that quality goaltending is crucial for success in the NHL. Take the 2020 Stanley Cup winning Tampa Bay Lightning, for instance. It's no coincidence that Tampa won it all, with Andrei Vasilevskiy ranked as the best between the pipes. Not only did Vasilevskiy's record of 35-14-3 better Andersen's, but so did his save percentage of .917 and a goals-against average of 2.56.
RELATED – 2020's Stanley Cup Deserves an Asterisk for All the Right Reasons
Andersen is entering the last year of his current contract with the Maple Leafs and Dubas has done his part to add goaltending depth to support the roster. Whether Toronto's backups push him to play at his best, or they act as a safety net to soften failure, is ultimately up to Andersen. Toronto undoubtedly wants him to regain his form, as their undisputed starter to steer them to future success.
Wish #2: Matthews Finally Leads the League
Since being selected first overall at the 2016 NHL Entry Draft, Auston Matthews has performed exactly as advertised. He's a gifted goal scorer who is magnetized towards making the big plays. While he continues to strengthen his 6-foot-3 and over 220-pound frame, leveraging his size can prove to be invaluable.
It's hard to find fault in his game or point to him as a reason Toronto has failed. Simply stated, Matthews has done all that's been required. He's already established a point per game pace, while his yearly production progresses every season. The Maple Leafs just need more.
After racing alongside David Pastrnak and Alex Ovechkin throughout the 2019-20 season in the chase for the Maurice Richard Trophy, Matthews ended the run one short of making it a three-way tie. His 47 was close, but not enough to match the 48 earned by both Pastrnak and Ovechkin. Good company to keep, though.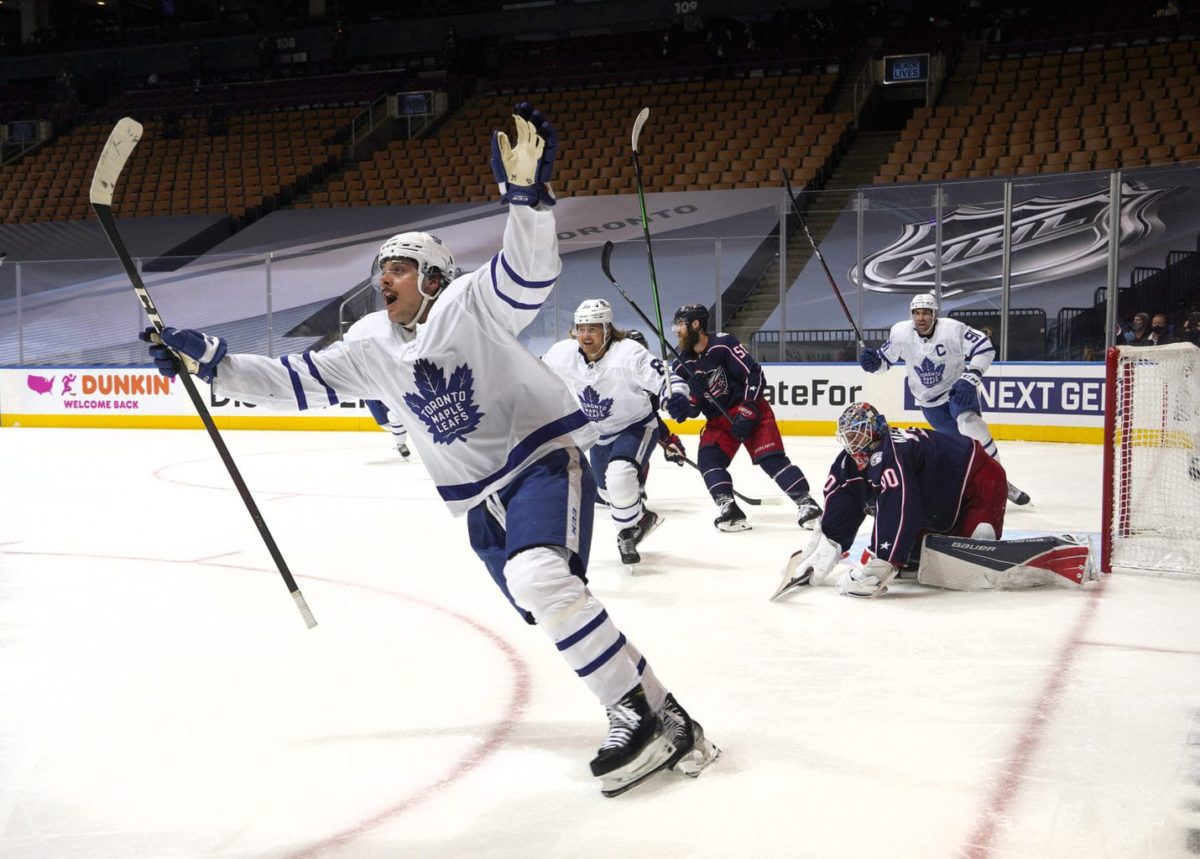 Now it's time for the 23-year-old to take the next step and push right into his prime. Toronto not only wants to see Matthews become a perennial 50-goal scorer, but they also need him to. That type of superstardom would surely bring rise to the franchise's fortunes.
Wish #1: Fighting Past the First Round
Although every team's initial goal is to simply make the playoffs, the Maple Leafs have set their bar slightly higher for all the wrong reasons. Since pushing their plan's timeline ahead with a 2017 Stanley Cup Playoffs appearance, Toronto has established an undesirable trend. They win just enough, to then lose when it matters most.
RELATED – Dear Canada: Here's Who You Want Winning the 2020 Stanley Cup
With a repeating storyline that continues to culminate in a First Round loss, it's clear to see how dreaming of the playoffs can align with a nightmare waiting to happen. As each new season began, the organization encountered a fresh slate of what they'd then pave ahead. Yet, since this pattern emerged, they haven't been able to break it.
They even found a way to fumble their 2020 Stanley Cup Qualifiers, not even reaching the actual First Round of those playoffs. Losing to the 9th seed Columbus Blue Jackets added a whole new level of low to this self-inflicted habit.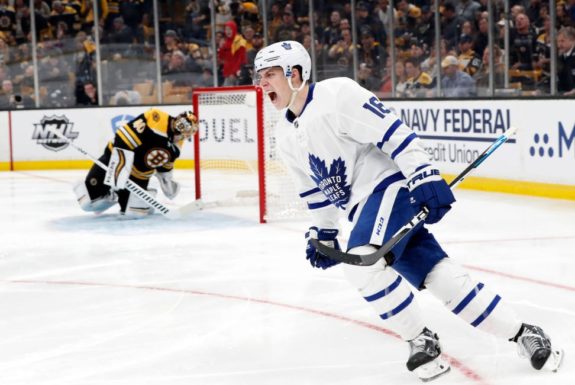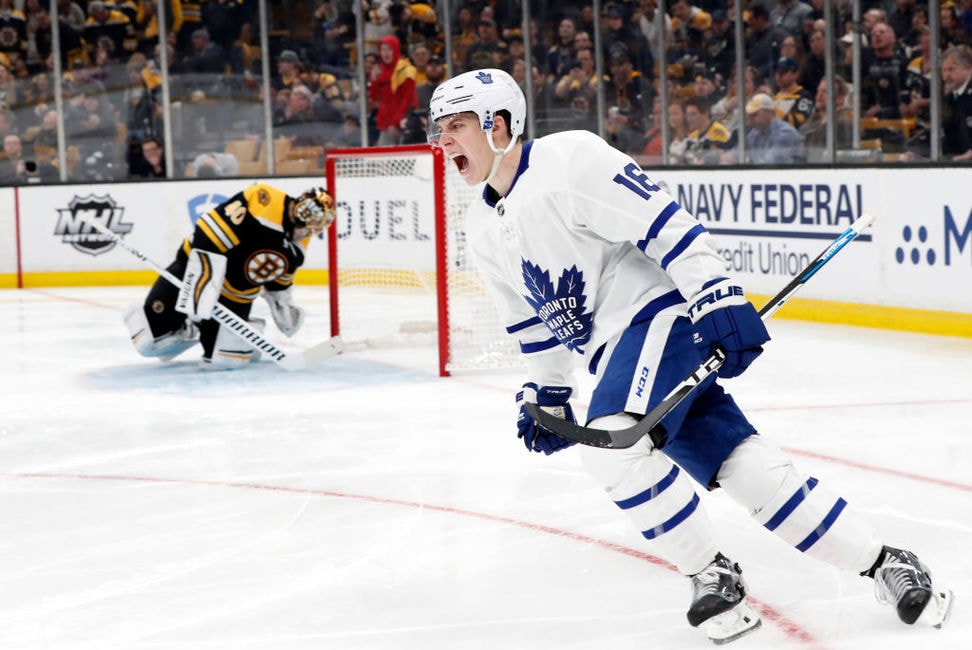 What tops it all is that the past three postseasons have seen the Maple Leafs claw their way to a final and deciding game in each initial battle. Then, following a winner takes all scenario, Toronto ended up on the wrong side of the handshake line every time.
Major pieces have been added to the Maple Leafs' puzzle over the past few seasons, as homegrown stars progress. Fans have witnessed energy and excitement not seen since the 1990s. This lineup continues to develop into more of what it needs to be, while Dubas has added complementary skill sets to infuse further synergy.
RELATED – NHL Playoffs and the Myth of 'Canada's Team'
With their biggest wish of all, the franchise hopes to prove they've done enough to at least find their way back to a level of achievement not seen since 2004. Once they're finally competing in a Second Round, only then can they set their sights towards the pinnacle of success they last reached in 1967.
---
---