The Detroit Red Wings are among the teams that are going to look to drastically improve their roster this summer. The additions began this past offseason and while the team didn't take the massive jump up the standings like most might have hoped, there is room to improve with the roster they do have and potential opportunities to do more this summer. Among the options GM Steve Yzerman might be looking at include trades.
A Lack of Strong Free Agents Means More Trades
Multiple insiders have noted that this upcoming offseason doesn't offer the best crop of free agents the market has ever seen. While names like Patrick Kane, Michael Bunting, and Vladimir Tarasenko are out there, most, if not all of the big-name players have something about them that could scare off pending suitors. Whether that's serious injury history, a lack of consistent production, or they are advanced in age, trades might be the better option for teams looking for pieces that can be difference-makers. The Red Wings have the desire to improve, the money to be flexible, and a GM who isn't afraid to make moves.
---
Latest News & Highlight
---
Meanwhile, the Maple Leafs are in an interesting position. They look like playoff favorites against the injury-depleted Tampa Bay Lightning, but their history in the postseason suggests that one more first-round exit could mean a massive roster shakeup. If that happens, Yzerman could be waiting in the wings (pun sort of intended).
Where Do the Red Wings and Maple Leafs Make Sense?
A fan wrote into Max Bultman's mail bag and The Athletic writer responded when asked if William Nylander might be a target for Detroit. He noted that it was an intriguing idea, even if the odds were long. Bultman explained: "…it's hard to imagine Toronto being able to afford both him and Auston Matthews in the same offseason."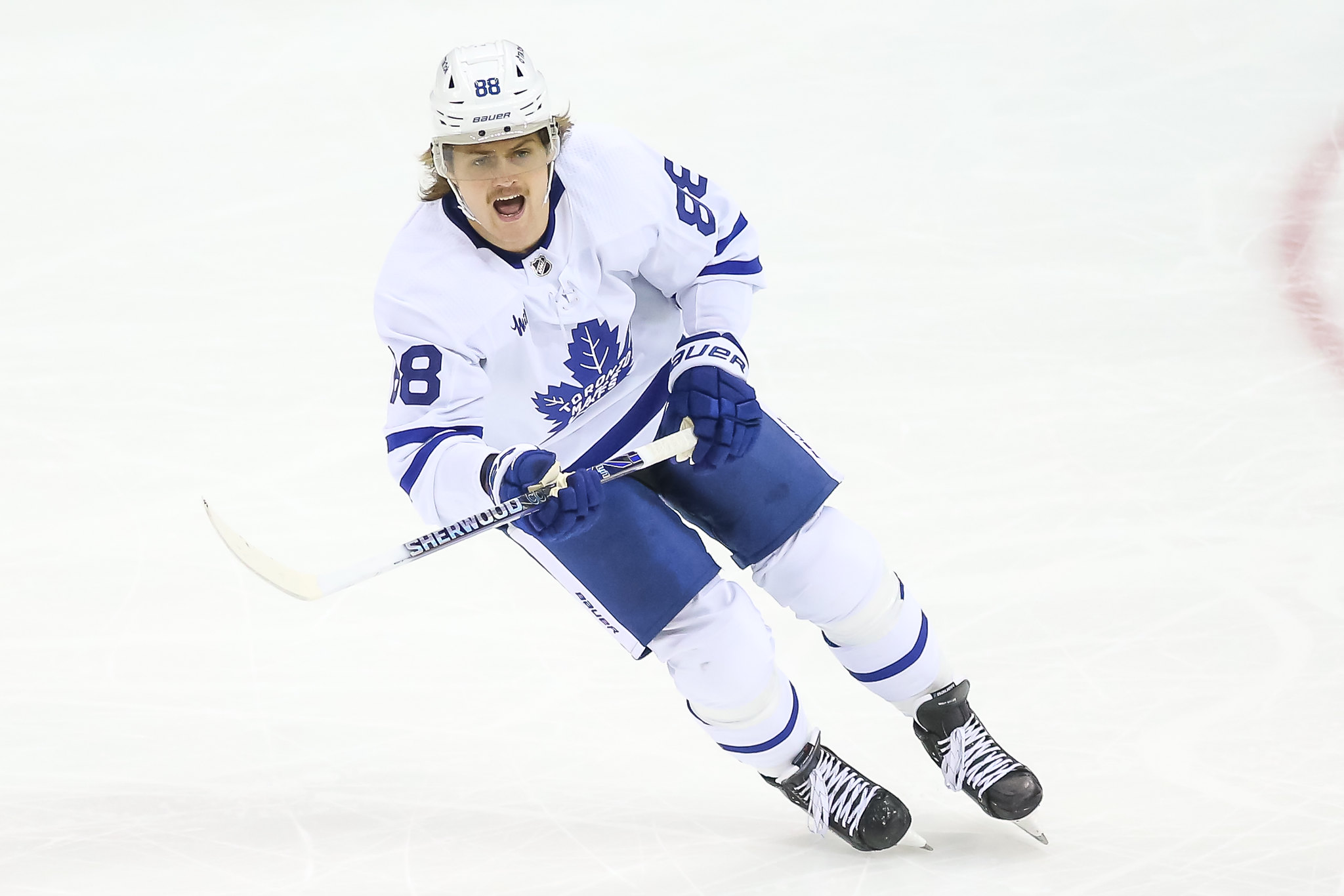 Bultman added:
That said, I was shocked to see the John Tavares deal has only two more years on it after this one — a big-money free-agent deal that the signing team is going to survive! — and maybe that will enable the Leafs to keep all three of Matthews, Nylander and Mitch Marner long-term. But if the Leafs do lose in the first round again this year, some kind of shake-up feels inevitable. And while Matthews would be a pipe dream, Nylander would be an outstanding target for Detroit … and just about anyone who could use a big-time scorer.

source – 'Red Wings free agency, reason for optimism and a 2030 prediction: Mailbag, Part 2' – Max Bultman – The Athletic – 04/08/2023
Why Nylander Over Other Members of the Leafs?
Based on his age and need for the Red Wings, we can immediately rule out Tavares as an option. Even if he weren't to return to Toronto in two seasons, at 34 years of age, he'll not be what Yzerman is looking for as he tries to build a winner that will be competitive for years to come. Keep in mind, of all the core four in Toronto, Tavares is the most likely to stick around on a team-friendly deal.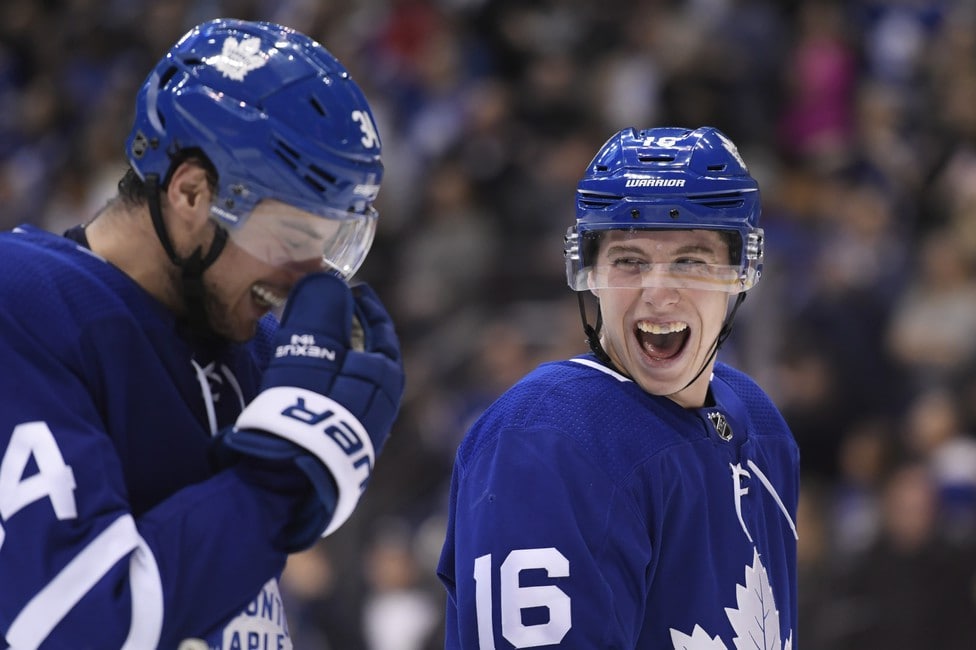 Mitch Marner would be a great option, but there's really no way the Maple Leafs let him go. Of all the players — arguably even more than Matthews — Marner has probably earned his right to be a priority in Toronto. He's got two additional seasons on his contract after this one and the Leafs will do what they can to try and get the Ontario-born forward to stick around. Outside of Tavares, he's probably also the most eager to stay.
Matthews would also be intriguing and there are some who believe he is the most likely to test the free-agent waters — which means he could be the most likely trade candidate. That said, there's always been an underlying feeling he would wind up in Arizona and even if he's open to other franchises, he's going to be one of the most expensive contracts offered to any player in modern NHL history. The Red Wings have room, but that's a huge decision to make.
Related: Red Wings News & Rumors: Kasper, Cossa & More
If there's a trade to be made for Matthews, NHL insider Andy Strickland says it would be this summer as the Leafs wouldn't want to go into Matthews' final year with him unsigned. It would take at least three first-rounders (which the Red Wings do have) and it would be interesting to see if Yzerman would part with that many assets for one player.
Whether Nylander winds up a $10 or $11 million player, that's a number the Red Wings can afford, it has one of the better chances to offer value based on how Nylander is projecting and it potentially takes the Maple Leafs out of the running when it comes to finding a way to keep Nylander on the roster. It also is the kind of deal that still allows Yzerman to work on other areas of his roster and not place all of his eggs (Happy Easter!) in one basket.