The Detroit Red Wings' blue line hasn't been the same since names like Nicklas Lidstrom, Brian Rafalski, and Chris Chelios graced it. Sure, fan favorites have made for some great memories (You got Kronwalled!), but the defense has long felt like an afterthought (See: Jonathan Ericsson, Kyle Quincey).
That is clearly no longer the case.
General manager Steve Yzerman has kept himself wildly busy since taking over the team in 2019 and made it clear almost immediately that addressing the team's struggling defense was a top priority. His surprise move of drafting Moritz Seider sixth overall in June 2019 set the tone from the beginning, and he has yet to slow down.
Here's a look at how the blue line has changed over a very short timeframe.
Staal, Merrill, Stecher Add Depth as Seider Develops
Seider's addition signaled a new emphasis on defense, and Yzerman's significant blue line moves to this point are highlighted below:
June 2019 – Drafted Seider, Antti Tuomisto, Albert Johansson, Cooper Moore, and Gustav Berglund
July 2019 – Signed Patrik Nemeth
Oct. 2019 – Acquired Alex Biega from the Vancouver Canucks
Sept. 2020 – Acquired Marc Staal from the New York Rangers
Oct. 2020 – Drafted William Wallinder, Donovan Sebrango, Eemil Viro, Alex Cotton, and Kyle Aucoin
Oct. 2020 – Signed Jon Merrill and Troy Stecher
The 2019 Draft made it clear the team's dreadful defense was at the forefront of the rebuild, and though it's too early to tell, the entire draft (highlighted by Seider) appears to be trending upwards. The same can be said for the 2020 class, as they selected Wallinger with the 32nd overall pick. The 6-foot-4 Swede brings considerable size, mobility, and the oft-desired "Hockey IQ" to the organization.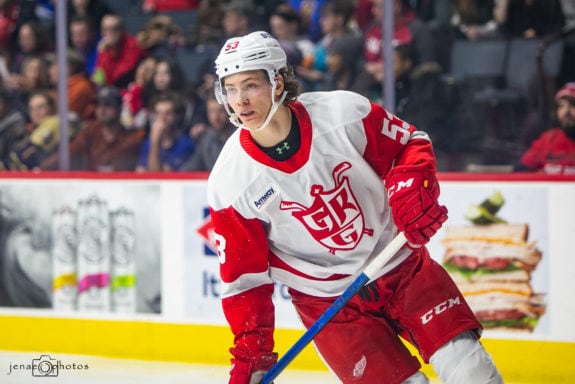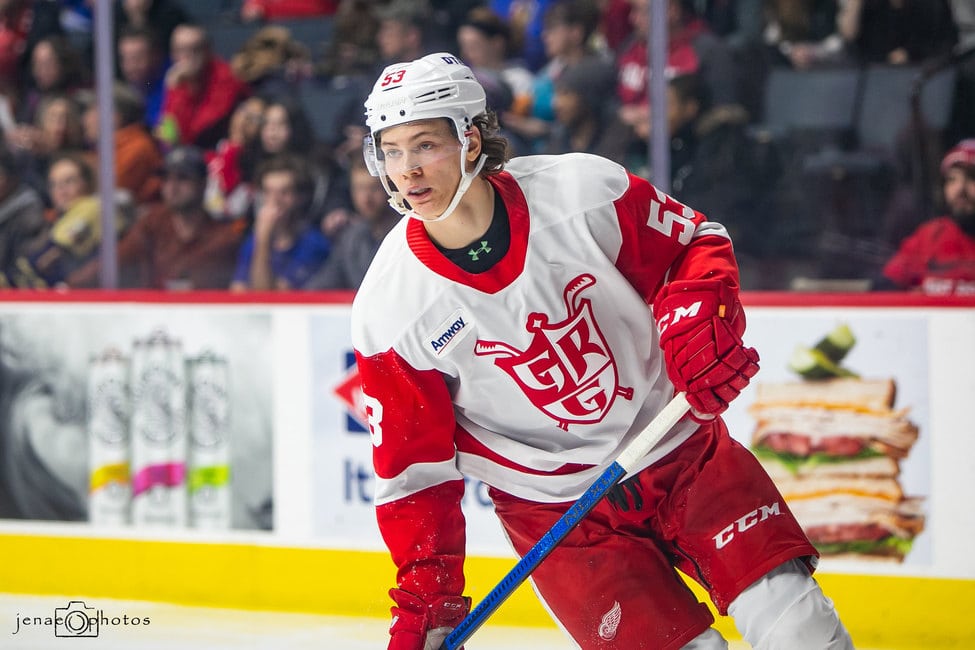 Seider has already turned some heads in the AHL, but the immediate impact on defense this season will be from the most recent acquisitions of Staal, Merrill, and Stecher as Seider continues to develop.
Staal won't contribute much offensively — he has just 11 goals since the 2015-16 season — but his veteran presence will help inject confidence into a defense that led the league with 3.73 goals allowed last season. Merrill brings 356 NHL games to the team and will bolster the team's league-worst (74.34%) penalty kill.
Stecher will be looked upon to contribute more on both sides, as he tallied 11 goals and 64 assists in just four seasons of service, the last two of which he finished with a combined +19.
Nemeth and Biega will again don the winged wheel and were part of Yzerman's initial changes in 2019. They were steady throughout the season, ranking right in the middle of the pack at -10 and -9, respectively. Nemeth showed he could be a difference-maker for the team, ranking sixth last season with a 2.5 point share.
Green and Ericsson Highlight Departures
Departures with the most impact during Yzerman's tenure have been:
Sept. 2019 – Niklas Kronwall retired
Feb. 2020 – Mike Green traded
Sept. 2020 – Trevor Daley and Jonathan Ericsson released
Oct. 2020 – Madison Bowey released
Kronwall's retirement was not surprising given the injuries he faced on the back-end of his career, but he has remained with Yzerman in the front office. For the others, though, change was inevitable.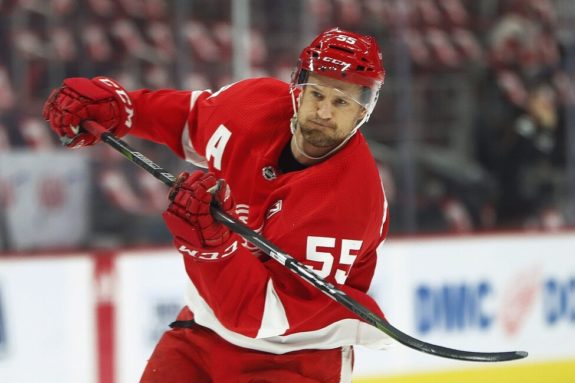 Green, Daley, Ericsson, and Bowey were a combined -82, while only Bowey brought any semblance of production, with a 2.3 point share. Green, Daley, and Ericsson produced .6, .1, and -.5 point shares, respectively.
For the sake of comparison, the Stanley Cup champion Tampa Bay Lightning had just two defensemen on their entire roster finish with a negative mark, totaling -12.
Hronek, DeKeyser Look to Evolve
Despite the ongoing overhaul, familiar faces will grace the blue line. Returning defenders projected in the top three, power play or penalty kill pairings include Filip Hronek, Danny DeKeyser, Gustav Lindstrom, and Dennis Cholowski. All of these players will benefit from the revamped blue line.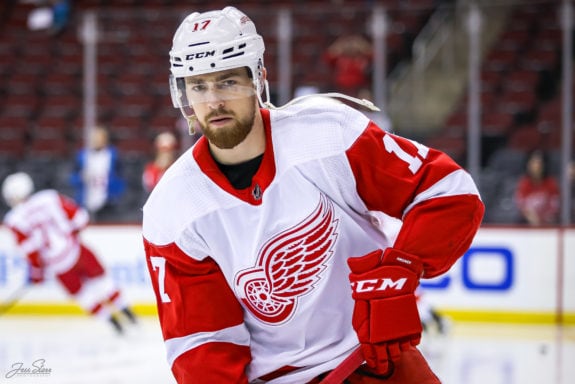 Hronek was a key contributor last season, posting a point share of 3.6. Though he has plenty of room for growth (his -38 mark was third-worst on the team), Yzerman recently told The Ticket in Detroit that he expects him to "take a step" this upcoming season.
Top pairings could look better than they have in recent memory. Early projections seem to pair Nemeth/Hronek, Merrill/Stecher, and Staal/DeKeyser, though it's a bit early to project the top three pairings just yet.
Even so, a new core with much more skill, along with overflowing talent in the existing pipeline, is the first step in an Yzerplan that just may restore exciting days in Hockeytown.
---
---