The Philadelphia Flyers recently signed goaltender Brian Elliott to a one-year contract extension, meaning general manager Chuck Fletcher will keep his goalie tandem of Carter Hart and Elliott intact for a third consecutive season.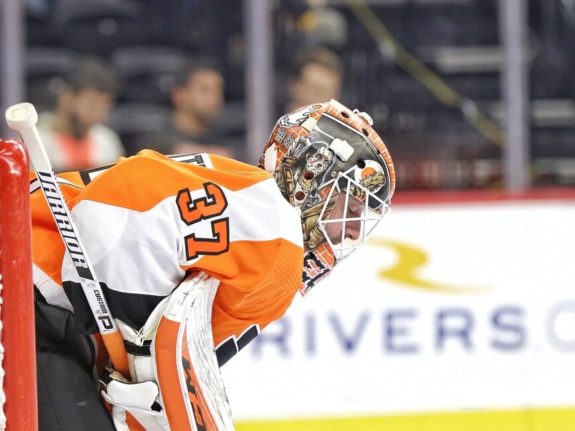 That is a big deal for a franchise that has shuffled through several netminders in recent years. In fact, it had been nearly 20 years since the Flyers last retained the same goalie tandem for three seasons in a row. The last such occurrence was from 1995 to 1998 when Ron Hextall and Garth Snow were the primary goaltenders.
Related: Pelle Lindbergh Remembered
Stability in net is crucial; it indicates the presence of both goaltender production and team chemistry. Goaltender production is a cause of stability in net, as a team will only retain its goalies if they are playing well. Meanwhile, team chemistry is a direct effect. If a team uses the same goalies for multiple seasons, the forwards and defensemen will grow comfortable playing alongside them. Goaltender production and team chemistry were present during the Hextall/Snow years and they are now starting to appear once again.
The Hextall/Snow Era
Snow came to Philadelphia for the 1995-96 season after a trade with the Colorado Avalanche. Initially, he competed with Dominic Roussel for the team's back-up goalie position behind franchise stalwart Hextall. Nonetheless, Roussel was traded midway through the season, giving Snow undisputed claim to the position.
For the remainder of that season and the next two after, Hextall and Snow formed a formidable goaltender unit. Here are their stat-lines during those three seasons:
Ron Hextall:
1995-96: 31 W; .913 SV%; 2.17 GAA
1996-97: 31 W; .897 SV%; 2.56 GAA
1997-98: 21 W; .911 SV%; 2.17 GAA
Garth Snow:
1995-96: 12 W; .894 SV%; 2.88 GAA
1996-97: 14 W; .903 SV%; 2.52 GAA
1997-98: 17 W; .901 SV%; 2.59 GAA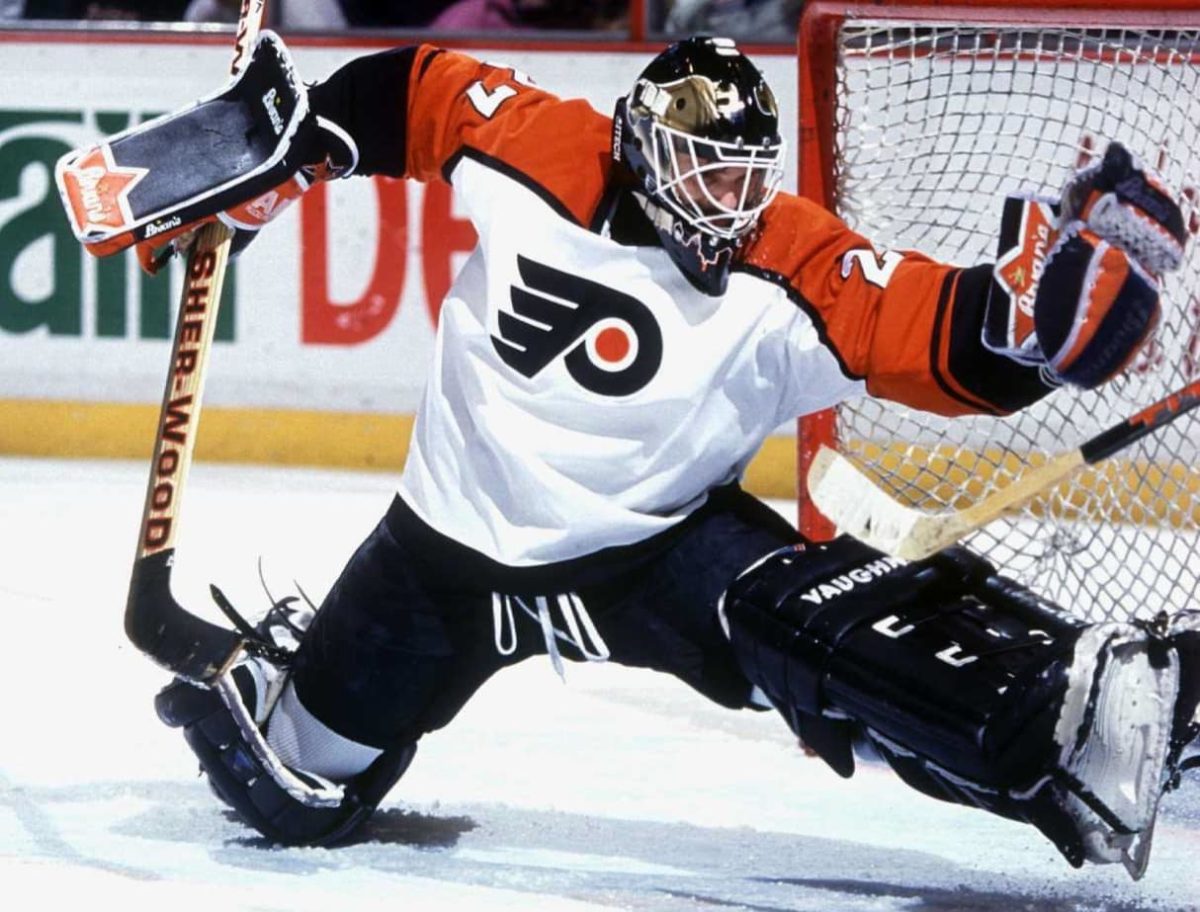 In the three-year span, both goalies averaged over a .900 SV% and under a 3.00 GAA. In fact, Hextall led the league in GAA in the 1995-96 season. Unsurprisingly, the rest of the team played well, too. The Flyers made the playoffs during all three seasons, with the highlight being a trip to the Stanley Cup Final in 1997. Unfortunately, the Flyers were swept by a talented Detroit Red Wings team led by Steve Yzerman and Brendan Shanahan.
Still, it easy to see the connection between goalie production, stability in net and team chemistry that occurred in those seasons. Though it's been a while, Flyer fans will now get to witness this once again.
Hart and Elliott
The Flyers drafted Hart in the second round of the 2016 NHL Entry Draft. That made him just the sixth goalie in franchise history to be drafted in that round or higher and the first since Anthony Stolarz in 2012. Fortunately, he has lived up to his high draft position and has gotten off to a strong start in his young career.
He has only two seasons of NHL experience, but has been the Flyers' primary goalie in both. Across those seasons, he has averaged a .915 SV% and a 2.59 GAA. His stats are similar to those of some of the league's top goaltenders. For example, Tampa Bay Lightning star goalie Andrei Vasilevskiy posted a .917 SV% and a 2.56 GAA this season.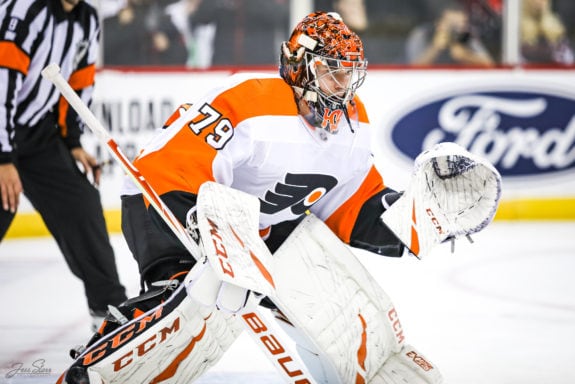 To make matters even better, Hart has a trusted backup in the veteran Elliott. The former St. Louis Blues star has 13 years of NHL experience and even served as the Flyers' top goalie during the 2017-18 season. He has since transitioned well to a reserve spot. In Hart's first season, Elliott posted a .907 SV% and a 2.96 GAA. He followed that performance up with a .899 SV% and a 2.87 GAA this season.
Related: Eric Lindros Trade Revisited
Though the Flyers had other options in free agency, they decided that Elliott's play warranted another season on the team. Thus, the impressive combination of Hart and Elliott will be back for another season. The team chemistry was strong this season, as the Flyers earned the Eastern Conference's top seed and made it to the second round of the playoffs. Now with this duo back in net, the team chemistry should improve even further next season.
---
---