Given all the moves that Detroit Red Wings general manager Steve Yzerman has made over the course of this month, perhaps it's easy to overlook a guy like Jon Merrill. After all, he's not a former second-overall pick like Bobby Ryan. He's not from a well-known hockey family like Marc Staal. And he doesn't have deep connections to the Red Wings' organization like Vladislav Namestnikov. But make no mistake: the addition of Merrill to the Red Wings' lineup is just as important as any of the others.
The instant "connection" fans can make with Merrill goes back to his days with the University of Michigan, where he played for three seasons from 2010 to 2013. Selected by the New Jersey Devils with the 38th overall pick in 2010, the defenseman was praised for his strong play in his own zone, as well as his physical attributes. Both were on display during his time with the Michigan Wolverines; he never really racked up the points, but he remained a smart, steady presence whenever he was on the ice.
So far, that has carried over into his seven-year NHL career. The Vegas Golden Knights selected Merrill from the Devils as part of the expansion draft, and he spent the last three seasons playing a key depth role on the Golden Knights' blue line. At just 28 years old, he still has a lot of tread on his tires, and fans of the Red Wings should look forward to what he can bring to the team.
Defensive Defenseman
It sounds silly, but Merrill is a defenseman that is strong in the defensive zone. He's not going to push people around, but he will use his size (6-foot-3, 205 pounds) to gain the proper positioning in his own zone. He's not a Quinn Hughes-type of defenseman that looks to create plays out of the defensive zone on his own; instead, he makes the simple play to get it out of the zone and onto the stick of one of his teammates.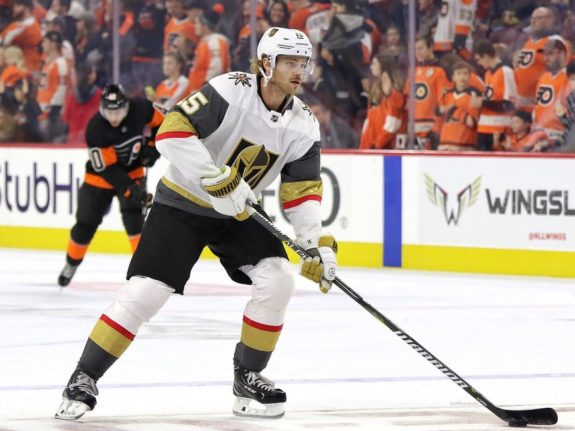 Because of this, Merrill has a somewhat surprising Corsi rating. A Corsi for percentage (CF%) is a measurement that determines a team's share of the scoring chances while a certain player is on the ice. With a career CF% of 50.9 (which is dragged upward by his 59.1 CF% posted during the 2018-19 season), he is a defender that is capable of doing more good than harm. In order to get him there, it's all about maintaining the proper usage.
Though Merrill played just 140 regular-season games across three seasons with the Golden Knights, he found considerable success playing on either the second pairing alongside Nate Schmidt or on the third pairing in a shutdown role. During his time with the Golden Knights, his average time on ice was 17:32 while posting a plus/minus rating of plus-32. While plus/minus has become a bit of an archaic statistic, it can, and does in this case, give credence to the idea that he is at his best when he isn't heavily relied upon.
The Contract
On an inexpensive one-year, $925,000 deal, Merrill doesn't gum up the works in terms of the salary cap or the depth chart. In fact, should he fall out of favor with head coach Jeff Blashill, his deal is one of the easiest to move. There is also the possibility that he is destined to be flipped for future assets at the 2021 trade deadline. He is sure to be a popular target among contending teams in need of defensive depth.
Alternatively, should Merrill play his way into the hearts of fans and those in charge of the team they love, he is a solid candidate to sign an extension with the club. After all, any raise he would receive likely wouldn't take up much of the $51.7 million(!) in cap space the Red Wings are projected to have after the 2020-21 season (note: that figure does not account for forward Anthony Mantha, who is currently working on signing a new deal with the Red Wings.)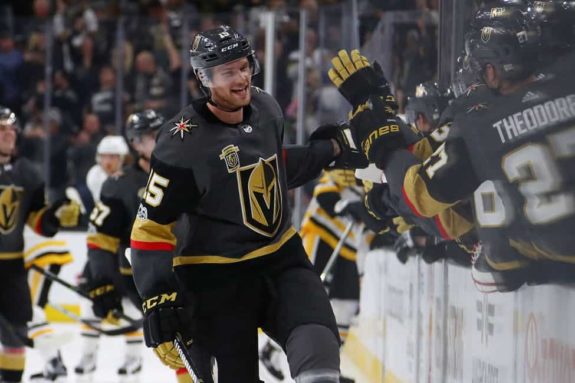 His contract is moveable. His contract is extendable. And, to make matters even better, his contract could be completely buried in the AHL if need be (should the upcoming AHL season take place, of course). Like all of the other moves Yzerman has made this offseason, adding Merrill addressed a need in the lineup without sacrificing their financial flexibility.
Role
As previously mentioned, Merrill has found his greatest success while playing down the lineup in a somewhat limited role. It is highly unlikely that he's going to come into Detroit and suddenly become a minute-muncher for the team – and that's fine!
What the Red Wings have in Merrill is a guy that should receive ample opportunity on the team's penalty kill while also potentially anchoring the third defensive pairing. Depending on chemistry and injuries, he could also slot-in alongside Filip Hronek – the team's top offensive defenseman – and play a role similar to the one that Patrik Nemeth played last season. Matching him up with Hronek could lead to the same kind of results he found while playing with Schmidt in Vegas.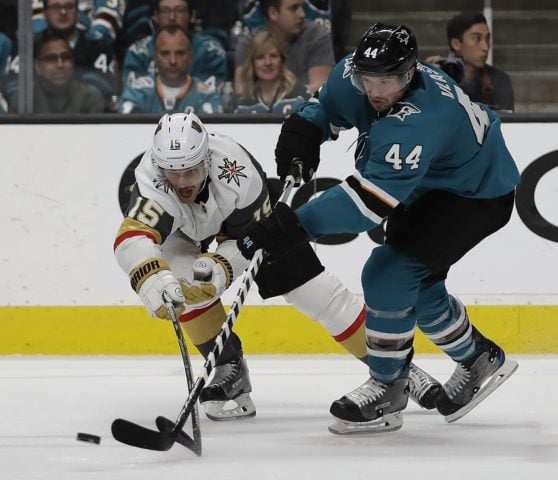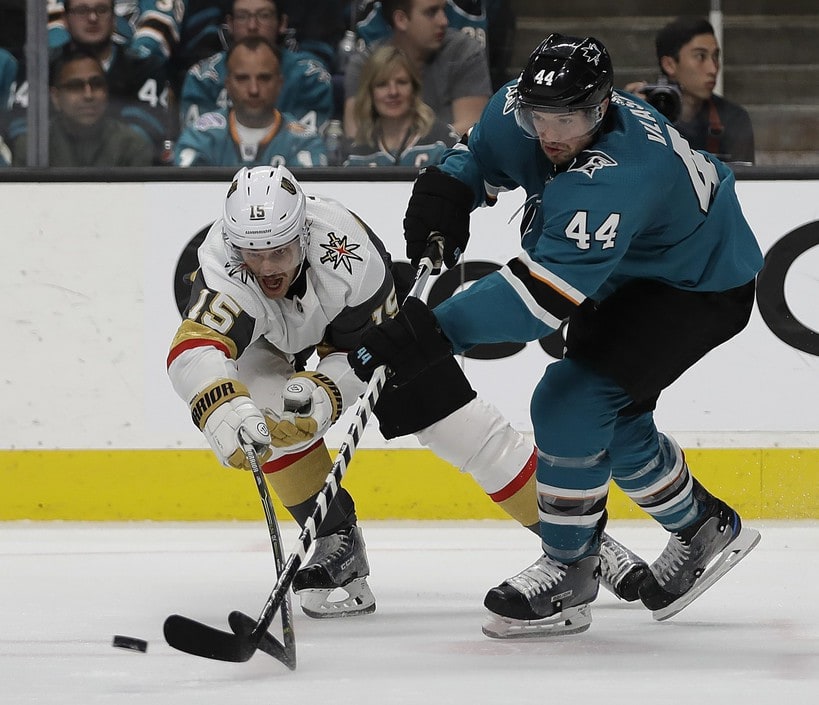 If there's one thing that his time with the Golden Knights proved, it's that Merrill can move up and down the depth chart as long as he's placed in the right role. For Blashill and the Red Wings, finding that sweet spot for him in the lineup is of the utmost importance if they are going to maximize his value.
Under the Radar
Despite the additions of Staal and Troy Stecher to the Red Wings' blue line, Merrill brings something to the team that has been missing for some time. If all goes well, he should provide the type of play that the Red Wings were paying Jonathan Ericsson big bucks to provide: smart, simple, defensive hockey. It's a cliché, but the less you hear his name, the better he is playing.
So while he may not rack up the points like other new additions to the team, his presence on the blue should absolutely make the team better. After a miserable season that was caused in part by the Red Wings' inability to prevent their opponents from scoring, bringing Merrill to this team should not be overlooked.
But come on: with a head of hair like this, how could you possibly overlook him?
---
---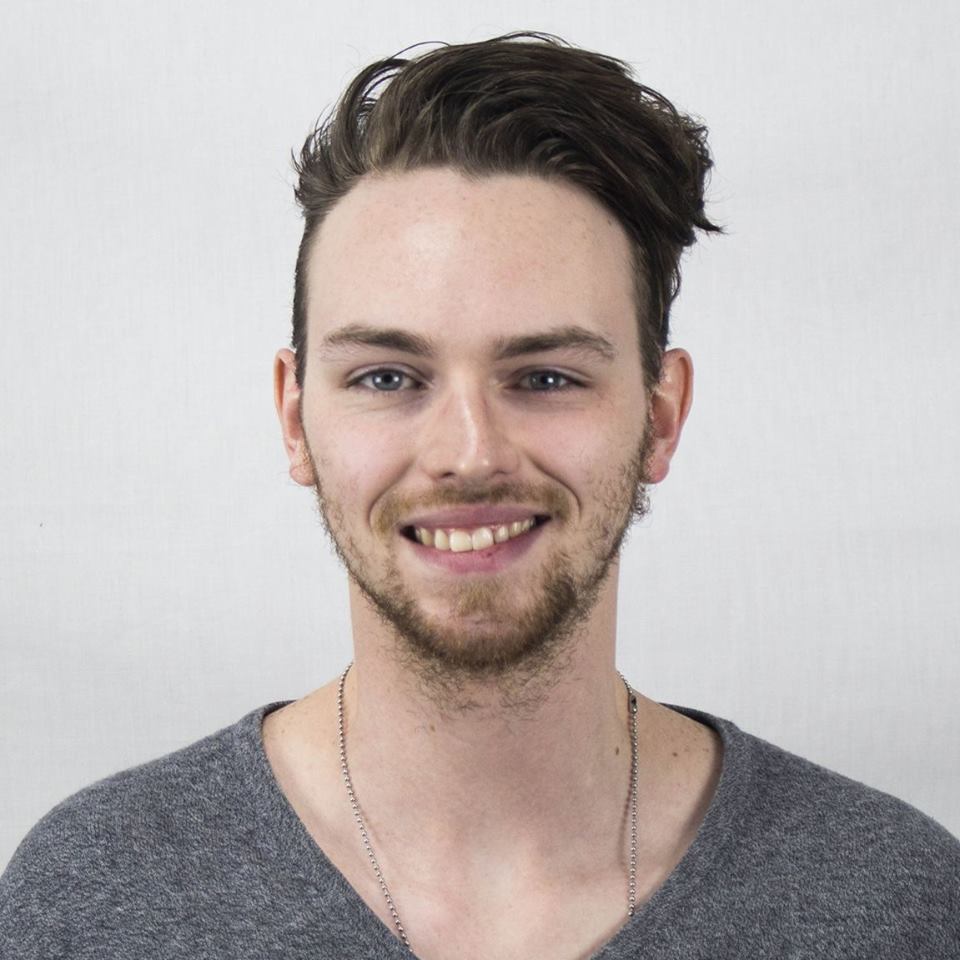 I am a Western Michigan University alum whose passion for hockey knows no limits. Dr. Pepper enthusiast. Catch me and my fellow Red Wings writers' YouTube show "The Hockey Writers Grind Line" which drops every Saturday.